If you're searching for the best Doberman breeders in Arizona, then here's what you need to know. Sleek and powerful, the Doberman can be regarded as royalty in the canine kingdom. They are quite intelligent with a splendid physique.
Their fearlessness and bravery place them among adequate protection dogs globally. Dobermans are perfect in their watchdog roles with high adaptability and energy level. Although they quickly shed, they do not require daily grooming.
Before scrolling down this list of Doberman breeders in Arizona, you should check out these other recommendations from our team at We Love Doodles: Best Pitbull Breeders in Arizona and Best Maltese Breeders in Arizona.
Doberman Puppies For Sale in Arizona
Our team at We Love Doodles compiled this list of Doberman breeders in Arizona to help you on your journey for a companion. While we did the research, you should check the reviews and learn more about the Doberman breeders.
Doberman Product Recommendations: Best Quiet Dog Clippers and Best Tug Toys For Dogs.
1. PuppySpot's Dobermans For Arizona
Since you're searching for Doberman breeders in Arizona, we recommend checking out PuppySpot's platform. If you're unsure what PuppySpot is all about, then here's what you need to know. PuppySpot is a trusted online marketplace for dogs, which means that you can browse available Doberman puppies from the comfort of your home in Arizona.
All Doberman breeders must go through a strict screening process, so you can rest assured knowing that your companion will be safely shipped to your home in Arizona. Before continuing on your journey for a Doberman puppy for sale in Arizona, check out the link to the marketplace below.
PuppySpot Details
2. Sunny Side Dobermans
Sunnyside Dobermans are located in sunny Southeast Arizona, with their goal being to create Dobermans that conform to the standard. The Dobermans at Sunnyside are bred to be the best they can be. Their primary objective is to produce the best Doberman; conformation and temperament are equally considered.
They take pride in asserting that they do not intentionally breed puppies with dilated cardiomyopathy or the Von Willebrand disease. The health of the Dobermans is the priority for this beautiful breeder. The effort they put in making sure all the puppies are genetically tested. This test helps in sieving the Dobermans not entirely up to AKC standards.
Sunnyside Dobermans believe that a good dog isn't determined only by its pedigree. The breeders carry out extensive temperament screenings on the dogs in the breeding program to weed out the oddballs. Sunnyside Dobermans come highly recommended. Additional information can be gotten from their website.
Sunny Side Dobermans Details
3. K-9 Defense LLC
K-9 Defense LLC is located in Scottsdale, Arizona, and is tasked with providing excellent guard dogs. They are the best in training dogs for protection and law enforcement with over twenty years of experience. They have also taken up research roles in learning novel methods and techniques to maintain their breeding program.
Therefore, science-based training can be regarded as the driving force guiding them. Doberman puppies start training from the young age of three based on their comprehensive behavior study. A specific training method is gradually incorporated based on the conditioning foundation for a skilled and trustworthy canine.
Their priority isn't to be a voluminous breeder but to produce alert, fit and stable working dogs. Inherent qualities such as confidence and fighting spirit are essential in guard dogs. K-9 Defense builds on these qualities to help the Dobermans tackle situations from any setting.
You can always find a K-9 trained Doberman prowling the streets with law enforcement or at home protecting loved ones. It is important to note that they offer handler courses with high success rates. A protection dog is a beautiful addition to the family, guaranteed their safety.
With guidance from their trainers, the puppies can be part of any family. Loyal, affectionate, and always on duty, your dog will notify you when danger looms long before your alarm is triggered. A K-9 defense will be confident in any setting. Additional information can be obtained on their website, and you can also mail or phone for further inquiries.
K-9 Defense LLC Details
4. Animal Kingdom Puppies and Love
Siblings Frank and Vicki Vineo own and manage Animal kingdom puppies. They run four pet stores in Tempe, Phoenix, Glendale, and Gilbert. Although it was founded in New York in 1966, the business grew to unimaginable heights after the family moved to Arizona in 1978.
The two siblings are helped by their sons, daughters, and lovely mother. The philosophy in Animal kingdom puppies is that puppies come first. No decision is taken without considering the puppies first. Their mantra is that doing what is best for the puppies is key to making their customers happy.
Getting puppies from nice, reputable, and ethical breeders is always emphasized. Financing alternatives can be sourced from various establishments to help subsidize the cost and expenses of procuring a Doberman. Details of recommended veterinary doctors and other personnel can be found on their website.
You should note that those recommended aren't affiliated with the home. Animal welfare of high standards is always admired; Animal kingdom puppies and love maintains that standard by working with customers closely in matching puppies with the right personality and temperament. They also host educational classes and community outreach to promote responsible ownership.
Animal Kingdom Puppies and Love Details
5. Rob's Dogs
Rob's Dogs, LLC. is a dog training and breeding located in Phoenix, Arizona. Founded by Robert, whose father was a seasoned dog trainer in the early 1980s, Rob's Dogs is a top Doberman breeder in Arizona. His father would pass the knowledge down to him when he visited during the holidays and summer.
The business has grown to be one of Arizona's most successful domestic dog treating agencies. Rob's Dogs have trained thousands of dogs and are constantly researching the best training methods. Their research has proposed that group dogs training is not efficient enough.
They have discovered that there is no single training method for every single dog or even fewer breeds. Rob's Dogs develops a different training pattern for each dog by considering the dog's habits and desired habits. They offer one-on-one private classes for dog owners who wish to train their dogs themselves.
The program can also include sessions where the pet and owner could complete activities together. The sessions are held in social settings like parks, malls, playgrounds, and their performance center in Phoenix, Arizona. This enables the dogs to be better prepared for real-world distractions.
Rob's Dogs have also developed a pet skills acquisition program known as the board and train program. The board and train program is a program where the dog is left with Rob's Dogs for training. A dog's owner provides the request for specific training to the dog within a specified time frame. At the end of the training, the dog's owners are also shown how to manage the dog's training.
Dogs trained by Rob's Dogs are known to be attentive and fully obedient in responding to instructions. You can click on their website and fill out a schedule of evaluation form online their website. The price for their pet training ranges from $1,000 to $2,500 depending on the dog's traits, such as current level of training. You can also check out the new and simulating new E-COLLAR technology on their website.
Rob's Dogs Details
6. Vicaral Doberman
Last on the list of the best Doberman breeders in Arizona is "Vicaral Doberman." Vicaral Doberman is located in Arizona between Tucson and phoenix. The dogs are bred on an IPO training field and a barn hut with a roof on a 3.3-acre field. Established over 30 years ago, Vicaral Doberman is focused on producing the healthiest Dobermans in Arizona.
Their Dobermans have a well-developed jawline to their admirable looks and physical abilities. Over the years, Vicaral Doberman has developed dogs with stable temperaments and strong bone structure from nutrition and training. Vicaral Doberman has conducted considerable research to improve the Doberman breed and not just reproduce.
The breeds are scouted and planned for months before creating a litter of puppies. A brood box is made right before birth, acting as the puppy's first home. The puppies are registered with the American kennel club (AKC) immediately after birth, with the registration number on the collar.
Their puppies are socialized at home and outdoor settings, making them good companions. Vaccination starts once the puppies are six weeks old and are repeated every three weeks until the dogs are 15 weeks. Vicaral Doberman implants a microchip on their puppies, which helps if the puppy gets lost or theft.
Puppies bought from Vicaral Doberman come with a health guarantee in case of natural death. The working hours of the Vicaral Doberman staff are from 9 AM to 9 PM Arizona time every day. The best way to contact them is through email or calls during working hours. You can visit the website for more information about them.
Vicaral Doberman Details
Conclusion For The "Best Doberman Breeders in Arizona"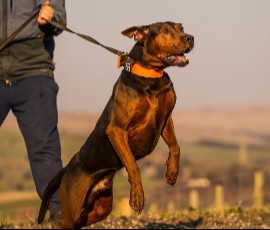 A Doberman can be affectionate, family-friendly, and social if appropriately trained. Most people mistake buying from a non-reputable buyer when buying for the first time. You should conduct extensive research on the breeder's reputation before making a purchase.
For more guides similar to this list of Doberman breeders in Arizona, you can check out:
Before you bring home a Doberman puppy from a breeder in Arizona, you can learn more about the breed by watching "All About The Doberman Pinscher" down below: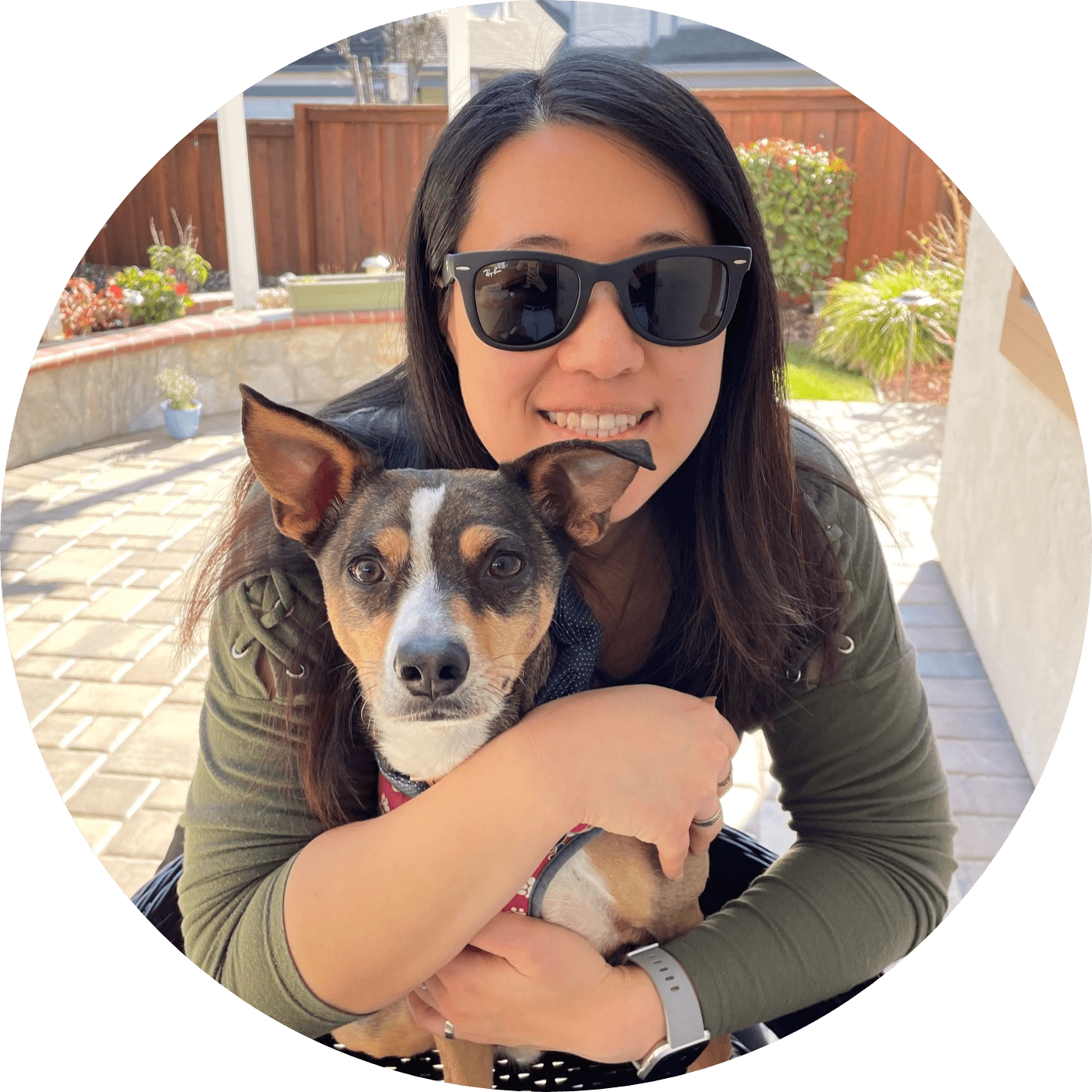 Dr. Sabrina Kong graduated from the Royal Veterinary College in England in 2016 and has been working at a small animal clinic in Northern California since then. She grew up in the Bay Area and got her bachelor's degree from Cal Poly San Luis Obispo. She also became a Certified Canine Rehabilitation Practitioner through a program at the University of Tennessee.
When she isn't in the clinic taking care of her four-legged patients, she enjoys traveling and trying new foods with her friends and her three-legged dog, Apollo. She adopted Apollo from her clinic when he was a puppy with numerous health issues. Dr. Kong truly cares about taking care of animals.