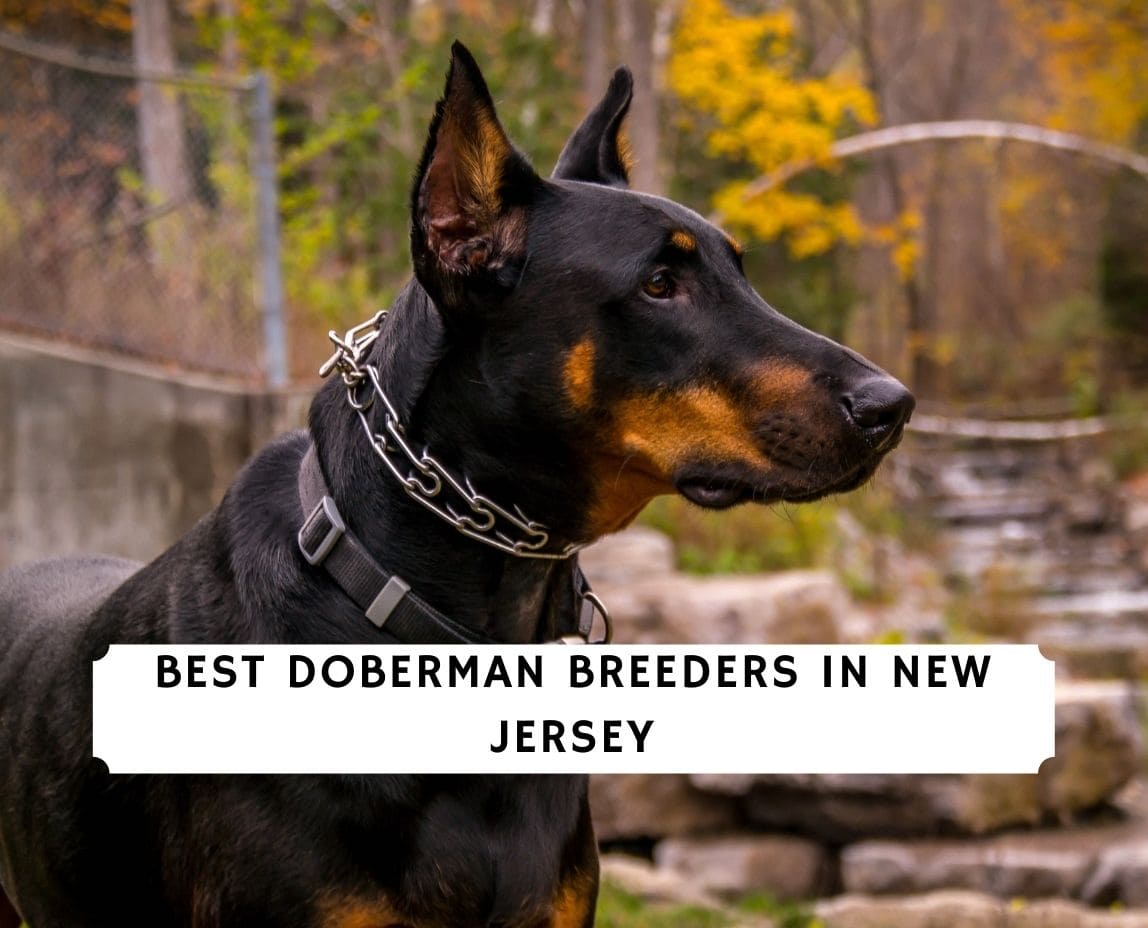 Here's what you need to know if you're searching for Doberman breeders in New Jersey. Known for their striking gaze, majestic appeal, and powerful presence, the Doberman Pinscher is a formidable breed of dogs.
They may be known more for being intimidating and fierce, but they are also intelligent, trustworthy, and one of the most loyal and protective dog breeds. Dobermans also make for affectionate and loving canine companions if they are trained well.
Before scrolling down this list of Doberman breeders in New Jersey, check out these recommendations: Best Cocker Spaniel Breeders in New Jersey and Best Cane Corso Breeders in New Jersey.
Doberman Puppies For Sale in New Jersey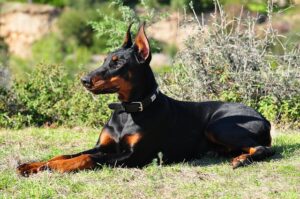 Finding a great Doberman breeder may be challenging, but it is not entirely impossible. An authentic breeder breeds healthy and happy Dobermans with excellent temperaments. Here's a comprehensive list of the best Doberman Pinscher breeders in New Jersey.
Doberman Product Recommendations: Best Dog GPS Trackers and Best E-Collar For Large Dogs.
1. PuppySpot's Dobermans for New Jersey
Not just New Jersey, PuppySpot extends its services with finesse and accuracy to various states across the United States. As a result, PuppySpot is among the most reputable and ideal marketplace for Doberman breeders that offers a reliable and convenient platform for purchasing your perfect Doberman.
They follow stringent requirements and have standard guidelines for breeders to ensure that they only select the best. In addition, every breeder is extensively screened with multiple rounds of interviews, field visits, facility reviews, and compliance evaluations.
PuppySpot is known to provide exceptional services and have a reduced waiting period, unlike other breeders that may make you wait up to a year before you bring home your puppy.
They have an expansive breeder network spanning several states and ensure to reach out to their partner breeders to meet the needs of specific breeds. In addition, they aim to connect healthy puppies with loving homes.
If you cannot travel to your chosen breeder, PuppySpot also provides private travel arrangements. In addition, all PuppySpot puppies receive their initial vaccination, deworming, AKC registration, and come with a health guarantee.
With over 200,000 happy families from all over the United States who have worked with PuppySpot, this is the one place you can rely on to bring home your new Doberman.
PuppySpot Details
2. New England Dobermans
New England Dobermans are family-owned and operated Doberman breeders who raise, breed and train only the highest quality of Dobermans. They take pride in the work they have accomplished for fifteen years.
They provide puppies for New Jersey residents with strong protection skills, an ambitious drive who will be affectionate pets and would fit perfectly into your family's lifestyle. Their Dobermans are treated like family and not kept in kennels.
They are free to roam and play around in their large backyard and occasionally participate in family time, which usually ends with loads of cuddles and snuggles. New England Dobermans believe in ethical breeding and only support breeders with integrity.
They do not encourage or believe in backyard breeding and are actively against it. Instead, they aim to provide healthy, safe, and affordable puppies. They also ensure that all their puppies are chosen from licensed, experienced, passionate, and trustworthy European Doberman breeders.
Every breeder has to undergo a thorough screening and selection process, so you can take home a show-quality dog or a Doberman as a guardian that protects your house and family, as long as they know their puppy is getting a reliable home. In addition, all the Doberman puppies that leave their premises are AKC registered and come with a two-year health guarantee.
New England Dobermans Details
3. Regal Dobermans
Regal Dobermans is a small family-owned European Doberman breeder dedicated to producing tender, faithful family protectors. Their top priority as professional dog trainers has been thoroughly researching and selecting dogs for their breeding program.
They ensure their Doberman puppies are bred to be healthy, happy puppies with excellent temperaments while taking into consideration the original breed standard that was first developed by Friedrich Louis Doberman in the 1880s.
Their past litters have achieved excellent working titles and have also gone on to become international champions. However, if you want to get a Doberman home for a pet, you can do that too, as Regal Doberman raises only imported dogs representing the European Doberman.
They are keen on emphasizing that training a Doberman puppy is a necessity and not an option. They take special care when training your Doberman and offer their services if you live in the nearby area.
You can avail of their home personal training sessions or choose to connect with their references closer to your home. They are just a phone call away.
If you are going to get home a purebred Doberman puppy, make sure to check out Regal Dobermans puppies for their excellent temperaments and limitless potential.
Regal Dobermans Details
4. Vom Hismerh Kennels
Vom Hismerh Kennels has been breeding dogs for over two decades, and they believe they are different from fraudulent backyard breeders as they offer kennel tours at your convenience. They are also happy to share their planned breeding with you.
They take pride in their training, grooming, and boarding facility for their dogs. You can be assured the dog you take home will be of good health, great temperament, excellent overall physique, and exceptional protection qualities as they are careful of their selection process and import only the top-quality Dobermans from Germany.
They screen their dogs for genetic conditions to ensure that all their puppies have a 90% health guarantee and are free from genetic defects. All their dogs are AKC registered and German Club SV and make for great family pets and dogs to show.
If you're looking for a purebred Doberman, Vom Hismerh Kennels is the place to be. They have also been voted as the best dog breeders in New Jersey by Happy Doggo!
Vom Hismerh Kennels Details
5. Enceepinschers
These New Jersey-based Doberman breeders raise quality dogs with excellent temperaments. If you want to meet your forever puppy before you purchase one to take home, you can schedule an appointment with them by calling or sending them an email.
They will let you know when you can visit them to check out their litters of puppies available. If you happen to have any questions, they are happy to help answer them.
You can also fill the form available on their website, and they will get back to you. Their adult dogs Cali and Mickey, have been trained for obedience training and have won many championships.
Whether you want a loving Doberman that is friendly as well as protective of your family or a show Doberman to participate in competitions, EnCee Pinschers will help you find the one you're looking for.
Enceepinschers Details
6. Shake A Paw's Dobermans for New Jersey
Looking for a new Doberman puppy? Shake A Paw will help you find your new best friend! All Shake A Paw puppies are extensively examined by a vet, after which they are issued a pet health warranty.
This warranty includes 14-day general health coverage and up to 6-month hereditary and congenital defects coverage. In addition, they emphasize microchipping all puppies for their protection and safety.
If you are unable to continue caring for your puppy for any reason, they will gladly take the dog back for placement and adoption. They also provide private pet training sessions at their Superior Dog Academy and offer 10% off on all fees to Shake A Paw puppy-parents.
This rescue and adoption center in New Jersey offers a small breed package for dogs under 20 lbs like the Maltese, Shih Tzu, Poodles, and Bichon, serving as a breed guideline. In addition, Shake A Paw has introduced a new "Shopping by Appointment" service that allows you to interact with their puppies in person.
You can avail of their "touchless" service and private shopping by appointment, too. Shake A Paw is New Jersey's most prominent and one of the most reputable stores in the tri-state that has found forever homes for over 600 adult dogs.
Shake A Paw Details
7. Doberman Fields
Last on the list of Doberman breeders in New Jersey is "Doberman Fields." Doberman Fields breeders started as hobby breeders. Over almost a decade now, they have increased their knowledge, goals, and purpose for breeding Dobermans of the highest standards.
They are strictly against breeding white or albino Dobermans as they believe it is a genetic mutation that can harm the breed's standard quality. However, their family is committed to the responsible breeding of Dobermans.
They understand you will want to check up on medical records and therefore are open to showing their record-keeping books. In addition, they offer public access to the breeder's records and papers on intensive screening.
Their sole aim is to help produce only the best Doberman puppies and make sure they are sent to happy forever homes. In addition, they strive to preserve, improve, and protect the true breed bloodline such that they maintain top-notch Doberman puppies.
They provide several OFA health and screening certificates so that you can cross-check for breed quality. Their Doberman's are AKC and UKC- registered of the highest temperaments and working ethics well-known to this breed.
Doberman Fields Details
Conclusion For The "Best Doberman Breeders in New Jersey"
If you are sure that a Doberman puppy will suit your lifestyle, you should also make sure that you seek out only ethical and reputable breeders in New Jersey.
Enlist several breeders you want to meet with and ask to see medical records of ailments, diseases, and genetic defects. Insist on veterinary records, and if possible meeting your puppy's parents before you finalize your puppy to take home. Don't forget to save this list for your reference.
For more articles with mentions of the Doberman, you can check out:
Learn more about this dog breed by watching "Doberman 101: Why First Time Owners Fail" down below: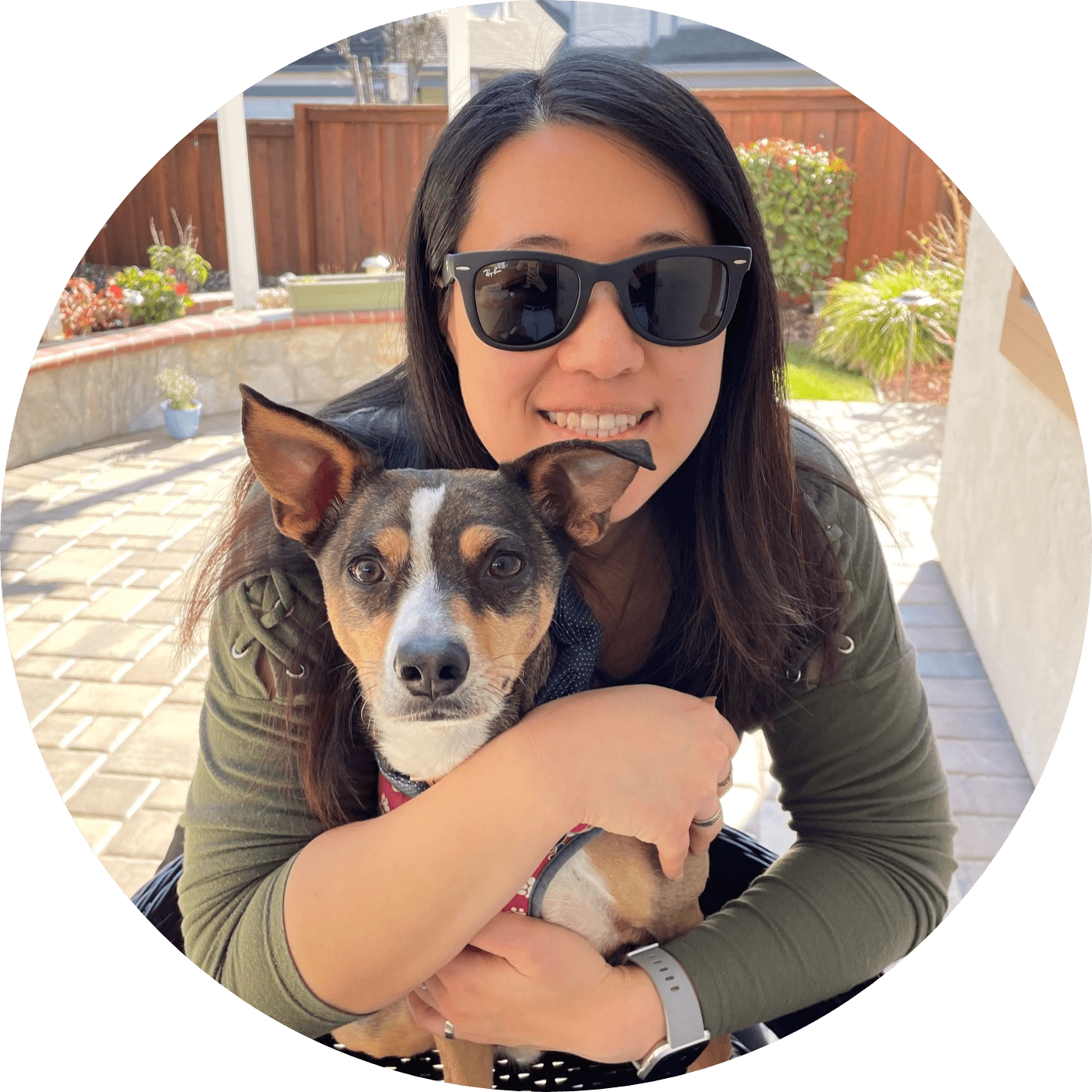 Dr. Sabrina Kong graduated from the Royal Veterinary College in England in 2016 and has been working at a small animal clinic in Northern California since then. She grew up in the Bay Area and got her bachelor's degree from Cal Poly San Luis Obispo. She also became a Certified Canine Rehabilitation Practitioner through a program at the University of Tennessee.
When she isn't in the clinic taking care of her four-legged patients, she enjoys traveling and trying new foods with her friends and her three-legged dog, Apollo. She adopted Apollo from her clinic when he was a puppy with numerous health issues. Dr. Kong truly cares about taking care of animals.