If you're looking for Pitbull rescues in Dallas, you're in the right place. We have a list of the city's most reliable and reputable rescues and shelters that focus on this particular type of dog. In addition, the shelters aim to eradicate the negative stigma around having bully breeds as pets.
Pitbulls have been renowned as excellent family pets for ages because of their gentle and loyal nature. They might not be the best choice for first-time dog owners, but a Pitbull would be great if you already have pets and wish to bring another one home! They have larger-than-life personalities, and having one around will make you love life.
Pitties are full of devotion, passion, and loyalty for their family, which means unlimited cuddle time and hilarious interactions. Their eager-to-please nature accounts for easy training, and as intelligent dogs, they can learn some tricks quickly.
Pitbulls are non-aggressive and affectionate around people of all ages, but it's never wise to leave animals unsupervised around young children. The bans and regulations on owning a Pitbull have settled fear in the hearts of many people. But lucky for you, Texas has no such rules.
Before you scroll down this list of Pitbull rescues in Dallas, you can check out these other dog-related recommendations from our team at We Love Doodles: Best Shih Tzu Rescues in Dallas and Best Dog Daycares in Dallas.
Find a Pitbull Rescue Shelter Near Me in Dallas
Our team at We Love Doodles created this list of the best Pitbull rescues in Dallas to help you find a companion to bring home.
Pitbull Product Recommendations: Best Beef Trachea For Dogs and Best Plaque Removers For Dogs.
1. The Love Pit
The Love Pit Rescue is one of the most notable puppy rescues in Dallas; they are registered as a 501 (c) (3) non-profit organization. Run by a team of devoted volunteers, this rescue aims to find loving and permanent homes for abandoned, neglected, and often abused Pitbullsfrom shelters and the streets.
They are passionate about spreading awareness in the community about Bullies and how we, as advocates, can help improve the breed's reputation. Pitbulls have been the victims of negative stereotypes, and Love Pit Rescue wishes to eliminate the fear of these dogs by busting myths and advocating for their welfare.
The Love Pit has saved more than 1,260 lives by rescuing these dogs from hostile situations and giving them shelter, food, and medical treatment to rehabilitate. The dedicated team of volunteers helps sort through applications to find the perfect match for these dogs.
The adoption fee for dogs older than seven is $200 and is $300 for adult dogs five to six months and older. For puppies under the age of four months, the adoption fee is $350. The cost of adoption includes up-to-date vaccinations, any medical treatment required, microchips, and spaying or neutering. In addition, the rescue operation provides lifetime support to its customers.
Love Pit Rescue Details
2. Texas Pit Crew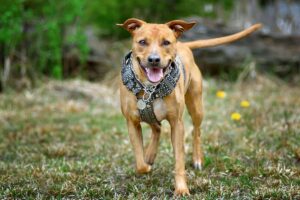 Texas Pit Crew is one of the most reputable volunteer-based, 501 (c) (3) non-profit Pitbull rescues in Dallas, located only two hours from the city. Their focus is on both rescuing dogs and on community outreach.
They aim to spread awareness about responsible ownership of Pitbulls and provide education about the breed. Advocacy issues include overcoming the fear of Pitties as pets, unfair laws against the breed, and overpopulation.
The team of dedicated and passionate volunteers at Texas Pit Crew are always rescuing Pitbull from hostile situations where they suffer from the trauma of abandonment, neglect, and abuse. These dogs are provided medical and emotional care to rehabilitate and become adoptable.
Texas Pit Crew holds adoption events throughout the year and actively searches for neglected dogs on the streets during the colder months. Their application and adoption process is extensive but necessary. After you've met them and they've found the perfect match for you, you can pay the adoption fee.
If the animal is not spayed or neutered, an additional deposit of $75 will be required, but the adoption fee is $135. It covers the dogs' food during their stay and medical attention provided to them until they become adoptable.
Texas Pit Crew Details
3. Operation Kindness
Operation Kindness is a 501 (c) (3) non-profit organization, pioneering as one of the best pet rescues in Dallas, located in Carrolton, only half an hour's drive from Dallas. They believe that all animals deserve a chance to live happily and in quality conditions with love and care.
They operate a 90 percent no-kill shelter and do their best to provide medical treatment for animals who can still benefit from it. This rescue and shelter organization works towards saving animals from hostile conditions, providing them with attention, food, and shelter to help them rehabilitate and become adoptable.
They also have various programs to provide foster care and resources for dog and cat owners. Along with this, they offer low-cost veterinary services to the community that can't afford them. They also have a pet food pantry and other opportunities to support the local dog community.
The adoption charge for dogs from Operation Kindness is $205, including age-appropriate vaccinations, microchip, spay/neuter procedure, coupon for pet supplies from their retail store, temporary leash, collar, and 6 pound bag of dog food along with a discount on Fetch Pet Insurance.
Operation Kindness doesn't have an application form, but you can visit their pets and spend time with them. At the same time, a volunteer answers your questions and asks for relevant information.
Operation Kindness Details
4. SPCA of Texas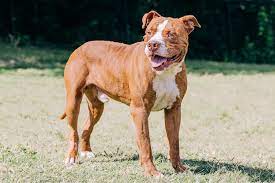 SPCA of Texas is an old and well-known animal welfare agency in North Texas, supported by donations and independently operating as a non-profit organization.
Despite not gaining funds from the city, state, or federal government, it has been successfully saving thousands of lives since 1938. Their core value is never to euthanize an animal as long as there is a chance to prevent their hardship or suffering. Because of that, they have a 96 percent live release rate.
The SPCA of Texas has an Animal Cruelty Investigation Unit that works solely in the North Texan community to investigate bundles of reports of animal cruelty to save them from abuse, hoarding, neglect, commercial breeding, dog fighting competitions, and abandonment.
The rescued animals in their care receive rehabilitation services for as long as needed, along with medical and emotional care. For people in the community who can't afford procedures for spaying or neutering their animals, SPCA of Texas provides these services for free.
In addition, thousands of pets find their fur-ever homes through their foster and adoption programs. You can also meet the pets at shelters in the city or at their adoption events. The adoption fee for dogs varies according to age; for puppies under the age of 6 months, it is $150, and for dogs above this age, it is $75.
The adoption fee includes medical evaluation of the dogs' physical health and temperament, a microchip, flea treatment, spaying or neutering surgery, deworming treatment, necessary vaccines like rabies, distemper, and kennel cough, heartworm test, and prevention.
They also provide free heartworm treatment and health check-ups within two weeks of adoption. Along with all of this, you get a temporary leash, diet dog food, and lifetime support from the rescue group.
SPCA of Texas Details
5. Second Chance SPCA
Located in Plano, half an hour from the city of Dallas, Second Chance SPCA has been operating as a 501 (c) (3) non-profit, no-kill animal shelter since 2006. They might not be one of the dedicated Pitbull rescues in Dallas, but they have amazing Pitbulls waiting to go to their fur-ever homes, just a few minutes' drive away.
The mission of this shelter and rescue organization is to save cats and dogs at the risk of being euthanized in local municipal shelters and supply them with love, care, attention, food, and shelter. These abandoned pets are given immediate medical care and a hospitable environment to return to their authentic, unafraid, and happy selves.
The team of volunteers will scrutinize adoption applications to make sure the pets go to loving homes after they leave their facility. They rely on donations from generous customers the community as they don't get any grants or charity from the state of Texas itself.
The adoption fee for dogs under six months is $250, and for dogs older than six months, it is $250. The price includes age-appropriate vaccinations, fecal and heartworm tests and preventives, spay or neuter, microchip, and flea preventives. Check them out if you're searching for puppy rescues in Dallas.
Second Chance SPCA Details
Frequently Asked Questions
Owning a Pitbull is a big responsibility, and rescuing any dog with a checkered past can lead to questions. Here are answers to some of the most frequently asked questions we get from We Love Doodles readers.
Are Pitbulls legal in Texas?
Yep! Texas is one of the few states that does not allow the outlaw of dogs based solely on breed. Therefore, anyone is welcome to own a Pitbull in the Lone Star State.
Keep in mind, though, that your landlord may have a different opinion. Check with your property management company or your Homeowners' Association regarding their policies on pet ownership, fencing, and more.
Are rescued Pitbulls hard to train?
They can be. Your dog comes from a history that you weren't a part of, and there's no way to know precisely what kind of abuse or neglect he has suffered. It's for that reason that many shelters won't allow first-time dog owners to adopt a Pitbull. It's also for that reason that we recommend you hire a professional trainer to assist you as you "work out the kinks" with your new family member.
Are all Pitbulls aggressive?
Not at all. In fact, the dogs have a nickname: nanny dogs. They're generally quite good with (and protective of) children, and they can get along with other animals, too.
As mentioned, though, it's going to be critical to everyone's safety that you train your dog. You may be overcoming a negative history of abuse, which can cause anxiety and have lasting effects on your dog's little spirit. He means well, but he's going to need a little extra TLC in some cases to prevent aggression.
Conclusion For The "Best Pitbull Rescues in Dallas"
A Pitbull is not the right dog for everyone because it has unique needs, and that's especially true for a rescued Pitbull. To find the best Pitbull rescues in Dallas, do adequate research and ask relevant, essential questions of the rescue group.
They should provide you with up-to-date medical documents and a detailed list of what's covered in the adoption cost, along with breed details or particular needs of your new pet. Hopefully, with the list provided above, you will soon be able to bring your new friend home.
For more guides similar to this list of Pitbull rescues in Dallas, you can check out these other dog rescue shelter recommendations from our team:
Before you adopt a Pitbull companion from a rescue shelter in Dallas, you can learn more about this dog breed by watching "What You Need to Know About Pitbulls" down below: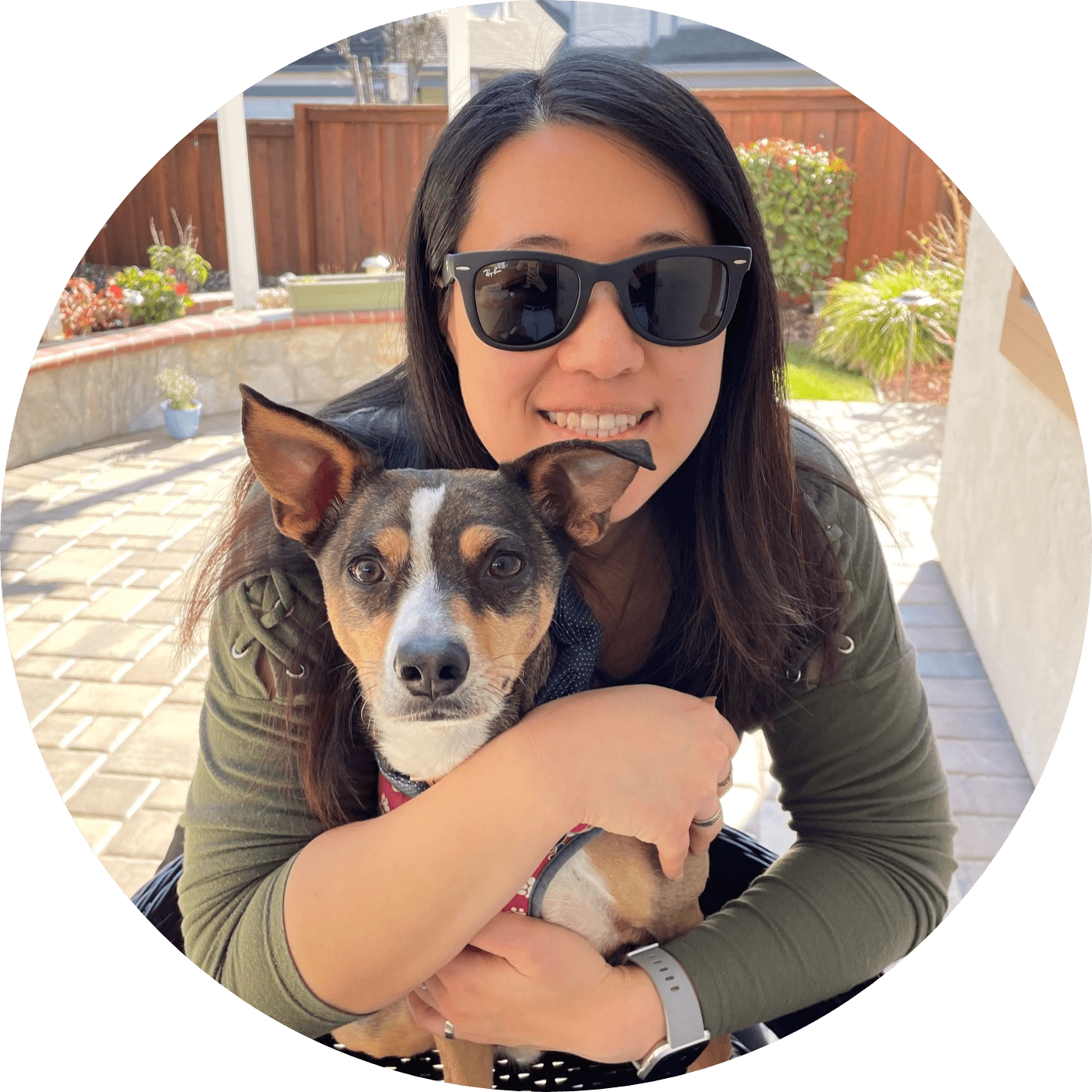 Dr. Sabrina Kong graduated from the Royal Veterinary College in England in 2016 and has been working at a small animal clinic in Northern California since then. She grew up in the Bay Area and got her bachelor's degree from Cal Poly San Luis Obispo. She also became a Certified Canine Rehabilitation Practitioner through a program at the University of Tennessee.
When she isn't in the clinic taking care of her four-legged patients, she enjoys traveling and trying new foods with her friends and her three-legged dog, Apollo. She adopted Apollo from her clinic when he was a puppy with numerous health issues. Dr. Kong truly cares about taking care of animals.