Here's what you should know if you're searching for Pitbull rescues in Texas. Adopting a dog rather than buying is an act of kindness greatly appreciated by rescue organizations and adopted dogs. The Pitbull is one of the most popular family-friendly dogs out there.
Rescue organizations receive this dog breed yearly because the owners can no longer care for them or due to a death in the family. Over a million dogs are euthanized in the United States yearly, and about 40 percent are Pitbulls.
Fortunately, these organizations have decided to reduce the number of Pitbulls euthanized in shelters and pounds by rescuing, rehabilitating, and rehoming them. Adoption is one of the best ways to assist these organizations and give the dogs the life they deserve.
In this guide are some of the best Pitbull rescues in Texas. We carefully selected these options from the dozens out there to help streamline your decision-making process. You can contact the rescue closer to you, schedule a meeting to see the dog, and proceed with the adoption process.
Before you scroll down this list of Pitbull rescues in Texas, you can check out these other dog rescue shelter recommendations from our team at We Love Doodles: Best Beagle Rescues in Houston, Texas, and Best Cocker Spaniel Rescues in Houston, Texas.
Find a Pitbull Rescue Shelter Near Me in Texas
Our team at We Love Doodle created and compiled this list of the best Pitbull rescues in Texas with available dogs for adoption. Here are our top picks.
Pitbull Product Recommendations: Best Dog Shampoos For Shedding and Best Dog Cologne That Groomers Use.
1. Alamo City Pitbull Rescue
When looking for the best Pitbull rescue in Texas, one of your top considerations should be how the organization saves and care for its dogs. Some organizations do not adhere to industry standards and do not provide rescued dogs with the necessary rehabilitation before adopting them.
Alamo City Pitbull Rescue is a unique organization that ensures all rescued dogs receive necessary medical care and rehabilitation before adoption. The organization makes the rehabilitation of dogs a top priority. They invest a lot of time and resources to make the dogs adoptable.
Alamo City Pitbull Rescue is on a mission to save the lives of abused, abandoned, unloved, and misused Pitbulls and other bully breeds. Their second priority after saving the dogs is placing them in loving, responsible homes. Alamo City Pitbull Rescue is a foster-based rescue organization, not a shelter.
Fostering is essential to the organization, as all their rescued dogs are placed in foster homes across the state. The rescue also medically rehabilitates challenged, sick, and injured dogs. They provide top-notch vet services to ensure all dogs are given appropriate medical attention.
In addition, all dogs are nourished back to life with premium quality food and treats. While in foster homes, the dogs are socialized, trained, and prepared for their new families. In addition to providing refuge for the needy, Alamo City Pitbull Rescue educates the community about this breed, its unique need, and how best to care for them.
They also advocate for responsible care and handling of these dogs. They aim to rid the city of the negative stigma about this dog breed. Another cool thing about this organization is that it offers after-adoption support. You can reach them via phone or email if you have any questions or concerns about your new family member.
This organization requires a minimum donation of $150 to adopt a dog. The minimum donation for puppies and medical dogs (dogs treated for heartworm, surgeries, etc.) is $200. All dogs are up-to-date on vaccinations and dewormed.
Alamo City Pitbull Rescue Details
2. Texas Pit Crew
Texas Pit Crew is 100 percent involved in the pet rescue community and is committed to saving dogs from being euthanized. Since its emergence in 2014, this rescue organization has saved thousands of homeless dogs from euthanasia.
Together with their community, Texas Pit Crew has happily placed countless dogs with their new, forever families. If you are looking for the ideal rescue to adopt this dog breed in Texas, Texas Pit Crew is one of the best options. Located in Wichita Falls, Texas Pit Crew is fully committed to improving the lives of pets in need.
They help improve the lives of these pets in many ways, including:
Educating dog owners about responsible pet ownership
Providing food, vet care, and shelter for rescued dogs
Working to find new homes for rescued dogs
Texas Pit Crew is a volunteer-managed organization dedicated to eradicating animal cruelty to Pitbulls and other dog breeds in Wichita and neighboring states. All their rescued dogs are in private foster homes of caring volunteers.
Their Pitbulls come to them in various circumstances, including unwanted or accidental litter, those abandoned in shelters, those that grew too large for their owners, those who got lost and have no home, and more.
Another generous act of this organization is that they hit the streets during the colder months to look for abandoned dogs in need. They provide cold weather supplies and save the ones they can.
All rescued dogs are given proper medical attention to ensure they are perfectly healthy and sound before adoption. They run various health tests, including heartworm, and provide appropriate treatment.
Texas Pit Crew has changed the narrative of many dogs over the years. They have helped many dogs start a new life who were once hopeless and destined for euthanasia.
Texas Pit Crew Details
3. Saving Grace Pitbull Rescue
Saving Grace Pitbull Rescue was founded by a group of friends who saw a great need for Pitbull advocates in their community. Located in Lubbock, Texas, this non-profit rescue organization is fully dedicated to saving the Pitbull breed and finding a new home.
The Lubbock, Texas, animal shelter takes in about 2,000 Pitbulls yearly and euthanizes about 80 percent of them. Abandonment, overpopulation, discrimination, homelessness, and cruelty are some of the severe issues this dog breed faces in Lubbock and across the nation.
Saving Grace Pitbull Rescue's mission is to alleviate suffering via rescue and adoption into stable, reliable, and loving forever homes. They also provide breed-specific education to the community, emphasizing the importance of microchipping, spaying or neutering, and anti-chaining.
The organization envisions a time when protective and loving homes need Pitbulls, and they are no longer subjected to cruelty and discrimination. Saving Grace focuses on maintaining the dog's quality of life while they are with them. Their ultimate goal is for their rescues to be placed in loving, caring, and responsible forever homes.
For this organization, rescue does not end when the dog is safe at its facility but when they find a stable forever home. Saving Grace is a no-kill shelter that believes every dog deserves to live a good life.
This rescue organization does its best to ensure all its rescued dogs are medically treated and well-prepared for their new families. All the rescued dogs are placed in their facility and given the love, care, and attention they need.
The dogs are treated for any known medical condition and rehabilitated to enable them to fit seamlessly into their new homes. We highly recommend this organization if you want to adopt a well-socialized and trained Pitbull in Texas.
Saving Grace has been rescuing, helping, and rehoming this dog breed since 2006. The organization has many volunteers committed to ensuring these dogs have a second chance at life.
They also have volunteers to ensure the dogs are placed in the right homes. Their adoption process includes a phone interview and home visit to ensure you are the ideal fit for the dog and vice versa.
Saving Grace Pitbull Rescue Details
4. Pitbull Ranch and Sanctuary, Inc.
Pitbull Ranch and Sanctuary is a small family-run rescue organization that mainly focuses on this dog breed because of its over-breeding and mislabeled temperament. This family derives great joy in rescuing and finding the perfect home for these dogs.
The program is non-profit and funded by donations, volunteers, and fundraising. They rescue abandoned, homeless, sick, injured, abused, and neglected Pitbulls. The family also helps hospice-level dogs of any breed. PRS is fully committed to reducing the number of euthanized dogs in shelters and pounds.
Hence, the organization does its best to rescue as many dogs as the program can accommodate. After the rescue, the dogs are transferred to a vet clinic for proper health checks. All rescued dogs are treated for known medical issues and given heartworm and flea/tick preventatives.
The vet also brings the dogs up to date on vaccinations and deworming before sending them to their temporary homes. While awaiting adoption, all dogs are behavior and temperament-assessed. The assessment results help them place the dogs in the right homes.
All applicants are thoroughly and carefully screened to ensure they are the right fit for the dogs. PRS does its best to keep its list of available dogs up to date. You can check the list on their website to find your next family member. The love and support this family has for their dogs are amazing.
It is one of the reasons many Pitbull lovers like them. In addition, the family educates people about this dog breed, including optimal nutrition tips and how best to care for them. They also provide after-adoption support to ensure you get all the guidance and assistance you need while raising your new dog.
Pitbull Ranch and Sanctuary, Inc. Details
5. Guardian Pitbull Rescue
One of the top priorities of Guardian Pitbull Rescue is educating the public about Pitbulls and encouraging responsible ownership. They believe if Pitbull owners and potential owners know more about this breed and how best to care for them, the number of dogs in shelters will significantly reduce.
Guardian Pitbull Rescue advocates for this breed with no voice and is subject to breed-specific discrimination, legislation, and cruelty because of an undeserved reputation. The organization aims to combat ignorance, dismiss myths, and make the public understand and appreciate Pitbulls for their compassion, loyalty, and unconditional love.
Guardian Pitbull Rescue is a group of passionate Pitbull lovers who want to ensure these dogs get the good life they deserve. The organization helps save these dogs from being euthanized in the shelters. They rescue lost, homeless, abused, and rejected Pitbulls, including those sick and injured.
Regardless of their medical, physical, or emotional needs, Guardian Pitbull Rescue does not discriminate or back down when rescuing them. All rescued dogs are given proper medical attention, re-socialized, and trained before adoption. They also evaluate their temperaments to help pair them with the right families.
Guardian Pitbull Rescue Details
Conclusion For The "Best Pitbull Rescues in Texas"
Pitbulls in rescue homes come from different backgrounds and circumstances. Some dogs might have health issues or an abusive background before being rescued.
Hence, it is essential to ask questions before adoption. Get as much information about the dog as possible and ensure the rescue organization has addressed most of the issues before the adoption.
For more guides similar to this list of Pitbull rescues in Texas, you can check out these other dog rescue shelter recommendations from our team:
Before you adopt a Pitbull companion from a rescue shelter in Texas, you can learn more about this dog breed by watching "What You Need to Know About Pit Bulls" down below: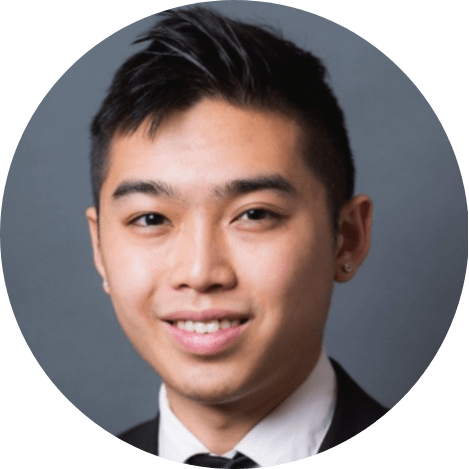 Andy is a full-time animal rescuer and owner of a toy doodle. When he's not saving dogs, Andy is one of our core writers and editors. He has been writing about dogs for over a decade. Andy joined our team because he believes that words are powerful tools that can change a dog's life for the better.
Why Trust We Love Doodles?
At We Love Doodles, we're a team of writers, veterinarians, and puppy trainers that love dogs. Our team of qualified experts researches and provides reliable information on a wide range of dog topics. Our reviews are based on customer feedback, hands-on testing, and in-depth analysis. We are fully transparent and honest to our community of dog owners and future owners.