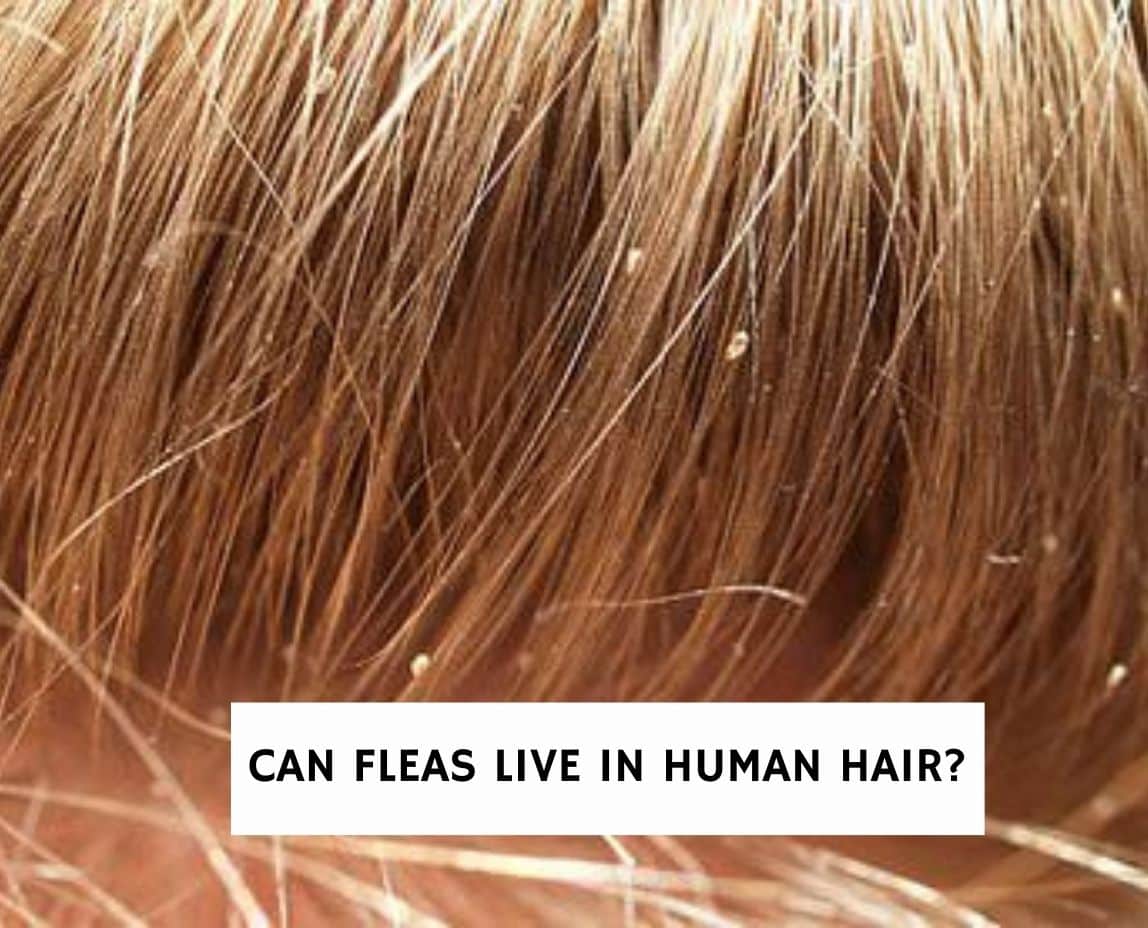 Can fleas live in human hair? If you have a dog and are worried about it bringing fleas into your home or hair, then this guide will help answer your question.
This information is educational and, frankly, a bit creepy regarding fleas and if they can live in human hair. Some facts are about real dangers, maybe more than you think. So let's jump into it, so to speak, and shed some light on how these unpopular parasites work.
Before scrolling down this article "Can Fleas Live Human Hair," check out these other dog questions: Can Dogs Eat Canned Chicken and Can Dogs Eat Corn Nuts?
What Are Fleas?
Fleas are parasitic, tiny, wingless, brown-colored parasites that bite skin and feed off the blood of mammals:
Dogs
Cats
Skunks
Foxes
Raccoons
Opossums
Rodents
Livestock
And birds to survive. The animals they live on are called "hosts." There are more than 2,500 flea species worldwide, and 300 of those species are in the United States.
Related: Best Flea Killers For Your Yard.
Are Fleas on Dogs and Cats The Same Type?
The cat flea Ctenocephalides felis is the most common to affect dogs and cats in America. The truth is, cat fleas can affect dogs, and dog fleas (Ctenocephalides canis) can affect cats, but dog fleas exist mostly in Europe. In addition, dog and cat fleas are different species, and there are distinctions between the two that can be seen with a microscope.
Do Fleas From Dogs Go in Human Hair?
There's good news and bad news. The good news is, since we're not ideal breeding grounds for the parasites, they cannot live on us. They prefer animal hair and blood.
Additionally, they're usually seen or felt so they can be killed before they feed. Humans generally lack the amount of hair (fur) animals have, so it's tough for fleas to reproduce if they do get on us.
Humans can be a host for fleas, and they can even bite us on our scalps and other areas on the body; however, they tend to stick close to the ground since they can only jump several inches high from animals to us.
Usually, it's the feet and ankles that are bitten most often. So remember this easy phrase: 'They can feed, not breed" on humans since they can't complete their life cycle.
Suffice it to say, the closer you are to an infected animal, especially if they're sleeping with you, the higher the chances of them making it into your hair. Also, being close to their sleeping areas (if they're infected) can affect you as well.
Related: Do Groomers Take Dogs With Fleas?
What Types of Illnesses Can Fleas Carry?
Even though there are so many flea species, only a few types can affect people's health:
1. Cat Flea (Ctenocephalides Felis)
Transmits: Flea-borne (murine) typhus and cat-scratch disease (CSD) Comments: Despite the name "cat flea," this flea is the most common flea found on pets (including dogs) and other domestic animals in the United States. It can spread plague bacteria but does so inefficiently compared with a ground squirrel or rat fleas.
2. Dog Flea (Ctenocephalides Canis)
Transmits: Aids in spreading Dipylidium caninum, a tapeworm commonly found in dogs and cats but occasionally found in humans. Despite the name, the dog flea is not a common flea of the domestic dog in the United States.
3. Ground Squirrel Flea (Oropsylla Montana)
Transmits: Plague. It is frequently associated with ground squirrels, including California ground squirrels and rock squirrels, which are known to aid in the spread of plague bacteria to people in the United States.
4. Oriental Rat Flea (Xenopsylla Cheopis)
Transmits: Plague and flea-borne (murine) typhus. A rat-associated flea is commonly known for transmitting plague bacteria globally.
Recommendations: Best Flea and Tick Collars For Dogs.
How to Get Rid of Fleas in Human Hair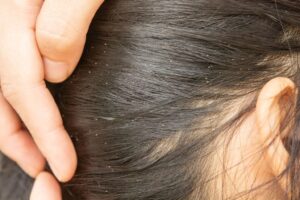 Home Remedies: We don't recommend any home or natural remedies since we're not professionals. However, there are specific medicinal remedies like certain shampoos for humans that are safe.
NOTE: There are no specific flea shampoos for people but during research, findings were that essential oils were possible treatments. Again, please consult your veterinarian for guidance.
Here are the areas they investigate for scoring:
Popularity
Reviews
Features quality
Brand reputation
1. Nizoral Anti-Dandruff Shampoo
Nizoral anti-dandruff shampoo contains ketoconazole 1% to relieve flaking, scaling, and itching caused by dandruff. The product is salon-tested, and it's specially formulated to be gentle and is safe enough to be used on color-treated, chemically processed, and gray hair.
The rich, thick lather of this itchy scalp shampoo rinses clean, leaves hair smelling fresh, and helps relieve scalps that are flaky, itchy, and scaling. At Kramer Laboratories, they focus on consumer needs to help provide innovative solutions to everyday healthcare problems.
4 ½ stars
Recommended by over 57,000 people
Best Seller
Less than $15.00
Fresh scent
2. Honeydew Purifying Clear Scalp and Hair Shampoo
Honeydew shampoo helps with the hair's dry scalp and serves as a moisturizer with Aromatherapy essential oils. This shampoo product helps transform unwanted scalp concerns. Not only will this protect you, but it'll make your hair appear healthier-looking.
4 ½ stars
Recommended by over 2,500 people
Amazon's Choice
Under $10.00
Made with Tea Tree and Rosemary essential oils
Ways to Keep Fleas Out of Your House
If you're already infested (your animals, furniture, etc.), it's best to bring in a professional pest control company.
If you'd like to prevent them from coming in on your pets, here are some ways to put up a good defense:
Use a reputable flea prevention medication on your animal once a month.
Keep your lawn mowed.
Wash pet bedding, favorite toys, and pet clothes in hot water regularly.
Check your pet's fur even if they're medicated since fleas can travel inside by hitching a ride.
Vacuum regularly, especially areas where your animal tends to spend the most time.
Conclusion For "Can Fleas Live in Human Hair?"
Hopefully, you're not still scratching your head (literally or figuratively) about the possibility of fleas living in human hair. If you take the proper precautions and understand the risks if you don't, you and Sparky can live flea-free from now on. And you can focus on giving it baths from rolling around in that weird smell in the yard.
If this guide, "Can Fleas Live in Human Hair," helped you, check out these other topics: 
To learn more about fleas living in human hair, watch "Can Fleas Live in Human Hair?" down below: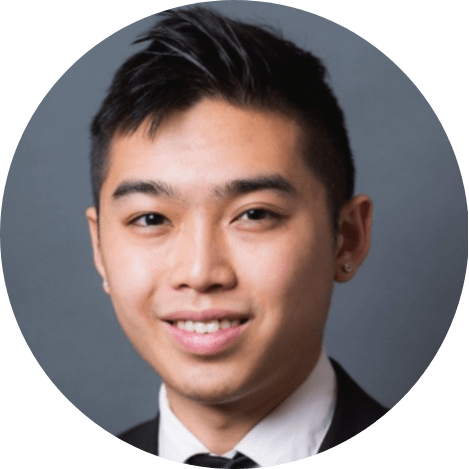 Andy is a full-time animal rescuer and owner of a toy doodle. When he's not saving dogs, Andy is one of our core writers and editors. He has been writing about dogs for over a decade. Andy joined our team because he believes that words are powerful tools that can change a dog's life for the better.
Why Trust We Love Doodles?
At We Love Doodles, we're a team of writers, veterinarians, and puppy trainers that love dogs. Our team of qualified experts researches and provides reliable information on a wide range of dog topics. Our reviews are based on customer feedback, hands-on testing, and in-depth analysis. We are fully transparent and honest to our community of dog owners and future owners.