Canned chicken can be delicious, but when you have a dog around, you would wonder: "Can dogs eat canned chicken?" With so many food options for our dogs, it can be easy to feed them with something unhealthy. From dog kibble to canned meats and food scraps from the table, it's good to look at articles like these to learn which foods are safe and best for them. Canned dog food is a popular option among dog owners.
They're convenient since you only need to open a can, but they also add variety to your dog's diet. For picky canine eaters or dogs who have grown bored with their kibble or regular dog food, canned food can be a welcome change to your dog's palate. Among the canned food available, almost all supermarkets and pet stores carry canned chicken for dogs. Most likely, your pet enjoys it too. That's what we're here to find out today. Read on to know more.
Before scrolling down this article "Can Dogs Eat Chicken Food," these guides could help answer your other questions: How to Cook Chicken for a Dog and Can Dogs Eat Chicken Skin?
Can Dogs Eat Canned Chicken?
Chicken seems to be a regular staple for almost all dog owners. Most dog foods, including biscuits, canned food, kibble, and treats, have chicken as one of their main ingredients. This leads us to the logical conclusion that canned chicken should also be safe, or is it?
Canned dog food, in general, has gotten a bad rap in the past for being too high in sodium and bad for dogs' health. However, more and more information has surfaced that canned dog food has unique benefits, making it preferable over kibble. For example, canned chicken has more protein and fewer carbohydrates than dry kibble. They also have no artificial coloring, flavoring, or synthetic preservatives.
Related: Can Dogs Eat Chicken Noodle Soup?
What Salt Does to Dogs
Given the conflicting information, dogs should eat canned food, including canned chicken, as long as they don't have any health issues that require them to cut down on sodium. A healthy amount of salt regulates dogs' fluid levels, digestive functions, blood pressure and volume, aids muscle contraction, and so much more. It also makes the food more palatable for dogs, so it works so well when they refuse to eat what we usually give them. Dogs should have between 0.25 to 1.5 grams of salt for every 100 grams of dog food for healthy functioning.
Related: Can Dogs Eat Chicken Nuggets?
Moderation is Key
Like all things, moderation is still key. After all, too much salt can be bad for dogs and can even lead to their death. A lethal amount of salt for dogs is 4 grams per kilo. While it isn't easy to reach that amount, we should still watch their salt intake as responsible pet owners. There are canned chicken products that offer low sodium alternatives. If they're available, why not consider shifting your dog to them? Just like the desserts we eat, it's best to treat canned chicken as a special once-in-a-while indulgence for our dogs.
Recommendations: Best Dog Food without Chicken.
How Do I Know If My Dog Has Had Too Much Salt?
Giving your dog too much salt can have serious consequences, so it's important to be familiar with the symptoms and how your dog might behave if it has had too much of it. Be concerned if your dog:
Your dog drinks more water and urinates more than usual
Your dog appears lethargic and has a swollen stomach
Exhibits stiff muscles
Has seizures and tremors
Suffers from diarrhea
Starts vomiting
Salt poisoning is a serious condition that includes the above-mentioned symptoms plus a few more serious ones such as coma, confusion, fever, respiratory distress, swollen tongue, and muscle spasms. If you suspect that your pet may be experiencing it, give it water and make sure it gets immediate medical attention.
What's the Best Way To Give My Dog Canned Chicken?
If you want to make sure that the canned chicken you give your dog contains as little sodium as possible, transfer the chicken into a colander and run water over it to rid it of extra salt. This is a good compromise between your dog's health and what it's willing to eat since rinsing the meat doesn't wash away the flavor entirely.
Should I Feed My Dog Chicken Broth?
Absolutely. You can give your dog chicken broth, but avoid giving it soup from a can. Chicken broth is bone-based collagen which has tremendous benefits to your dog's joints. If canned chicken broth is all you have, make sure to give it a modest-sized serving. Don't give the entire can because the sodium may be pretty high. The best chicken broth for your dog is a homemade one. You can even add chopped potatoes and carrots for the ultimate healthy meal. Canned chicken soups can contain harmful ingredients aside from sodium, like onion powder and garlic powder. If you see either of these ingredients on food items for dogs, do not feed it to your pet.
Canned Chicken for Dogs With Tummy Problems
If your dog refuses to eat or has an upset stomach, this is an excellent recipe to encourage them to eat without making the problem worse. Make a big batch that you can refrigerate, heat, and serve at mealtimes. Combine eight ounces of white chicken meat with three cups of cooked white rice. Give small dogs ¼ cup, medium dogs ½ cup, and large dogs 1 cup. If they can keep the food down and want some more, you can give them another serving.
Within one to two days, your dog should feel better. If they still refuse to eat, it may be time to take your dog to the vet.
Related: Everything You Need to Know About Chicken Allergy in Dogs.
Dog Food Alternatives for Canned Chicken
You may be wondering what else you can give your dog aside from low sodium canned chicken. Try adding a bit of the following to spice things up and make things interesting for your dog again.
White Rice: Rice is a staple among many households, so it's an easy and fast meal for your dog. Serve it plain without flavoring or seasoning to keep it healthy. As much as possible, opt for white rice, not brown, since your dog's digestive system can process white rice better. If you have microwavable rice, check the label because some come with ingredients that can be toxic for your dog. If you see onion or garlic powder in the ingredient list, skip it and give your dog something else.
Lamb: A better option than canned chicken is lamb. This is another excellent source of digestible and high-quality protein. Additionally, lamb also has myoglobin, vitamin B12, and amino acids that support your dog's immune system and healthy growth. Lamb also has carnitine which is a good heart supplement and metabolizes fat in your dog's body.
Canned Fish: Another great alternative to canned chicken is canned fish or tuna. Fish is rich in omega-3 fatty acids and has a generous amount of lean protein. Be sure to give your dog canned fish in water, not oil. Like the canned chicken, you can rinse the fish first to wash away excess sodium before serving it.
Canned Pumpkin: Pumpkin is rich in much-needed nutrients that are good for your dog. Its high fiber content is beneficial to your dog's digestive system. Plain, organic, and canned pumpkin purée is the healthiest option while sweet canned potatoes and pumpkin pie are out of the question. But, again, simple and bland food is the best. Another alternative you can look into is baby food like mashed carrots, apples, and sweet potatoes. Your dog may not like them as much as chicken, but it can curb their hunger for the time being.
Peanut Butter: Peanut butter is a dog-friendly, flavorful, and convenient snack since almost all pantries have a jar somewhere. Most dog biscuits and treats use them to add taste. Remember to check that the peanut butter you have doesn't have xylitol, an artificial sweetener that is toxic for dogs. If you have organic and unsalted peanut butter, even better.
Recommendations: Best Dog Food for Joint Health and Best Dog Food with Vitamins and Minerals.
Conclusion For "Can Dogs Eat Canned Chicken"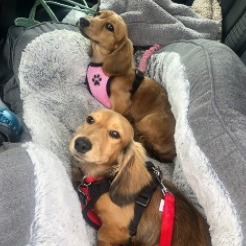 Your dog can certainly eat canned chicken but use it only once in a while. Keep in mind that you can still keep mealtimes interesting and healthy for your dog by trying the suggested alternatives. Remember to check the ingredients of the food you're providing your companion. There are toxic ingredients that should always be avoided when serving food to a dog. We hope this guide, "Can Dogs Eat Canned Chicken," will help you make a better decision on whether you should feed it to your companion or not.
For more dog food-related content, you can check out:
To learn more consider watching "Do puppies prefer raw or cooked chicken?":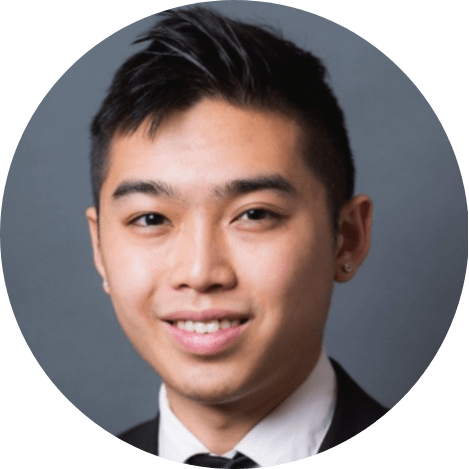 Andy is a full-time animal rescuer and owner of a toy doodle. When he's not saving dogs, Andy is one of our core writers and editors. He has been writing about dogs for over a decade. Andy joined our team because he believes that words are powerful tools that can change a dog's life for the better.
Why Trust We Love Doodles?
At We Love Doodles, we're a team of writers, veterinarians, and puppy trainers that love dogs. Our team of qualified experts researches and provides reliable information on a wide range of dog topics. Our reviews are based on customer feedback, hands-on testing, and in-depth analysis. We are fully transparent and honest to our community of dog owners and future owners.