If you're looking for the best Doberman breeders in North Carolina, then you're in the right place. Dog owners looking to find the perfect large dog breed that is intelligent in nature should consider getting a Doberman puppy. They've gained a lot of popularity as guard dogs because their temperament leans towards the moderately aggressive side, which is terrible news for trespassers.
Typically, people use them only as guard dogs, as we usually depict them in the movies as angry and snarling dogs. However, that's not always true. The best Doberman breeders in North Carolina raise quite friendly Doberman puppies which is why their popularity as a pet is growing.
Before scrolling down this list of Doberman breeders in North Carolina, you can check out these other recommendations from our team at We Love Doodles: German Shepherd Breeders in North Carolina and English Bulldog Breeders in North Carolina.
Doberman Puppies For Sale in North Carolina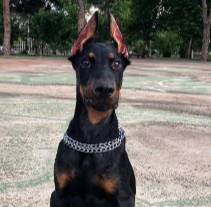 The Doberman's aggressive nature is typical because they aren't socialized from a young age by a breeder. We've done our own research and saved North Carolina residents the trouble by locating the best Doberman breeders in the state. We can assure you they all take their breeder practices seriously to ensure your dog's health. They also use proven techniques to raise sociable Doberman puppies in North Carolina. 
Doberman Product Recommendations: Best Dog Beds For Separation Anxiety and Best Dog Tug Toys.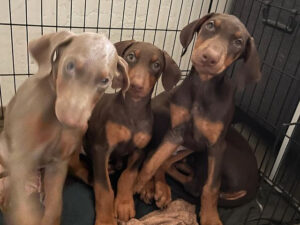 PuppySpot stands out to many breeders and families in search of Doberman puppies. If you and your family are still indecisive about raising a Doberman, then you can browse through PuppySpot's platform. There are countless breeds listed from designer dogs to popular purebred dogs like Dobermans.
PuppySpot provides useful search tools for its platform such as finding a specific age, color, or coat type for your Doberman. It's not an easy task finding a Doberman companion in North Carolina, but with PuppySpot – your life will be much easier. They only list puppies for sale that are born, so you will get your Doberman fast without waiting on a long waitlist.
Like everyone else, we're all cautious when it comes to puppy mills and backyard breeders. However, PuppySpot strictly screens all Doberman breeders to ensure that future dog owners will bring home a loved and happy puppy.
They have a strict 100-point inspection, require breeders to be licensed and registered, and are USDA compliant. If your purchase a puppy from PuppySpot they also come with a health inspection, AKC-certified papers, and a health guarantee. For more information on PuppySpot for your Doberman puppy, check out the link below.
Doberman Breeder Details
2. Dockstader's Dobermans & Cane Corsos North Carolina
Dockstader's motto, 'Committed to Excellence,' speaks to their dedication to raising intelligent and affectionate protector dogs in Union County, North Carolina. Their Doberman puppies receive formal obedience training, so they're also easy to manage.
One of the best features about this breeder is how honest they are when giving a thorough summary of each dog. You'll quickly find their selection of dogs on their site, under 'Available puppies.' If you find a puppy you like, you can add them to your cart, and one of their staff will get in touch with you.
They offer flexible meet-up times so that you can get physically familiar with your newest family member. The team is also more than happy to answer any questions you might have before preparing the right paperwork for the adoption.
When their Doberman puppies for sale are available, they usually go for around $2,000. They also offer shipping services so that you can get your new companion delivered to your doorstep.
Dockstader's Dobermans & Cane Corsos Details
Address: Union County, North Carolina, 28110
Telephone: (240) 494-6620
3. Southern Paws Dobermans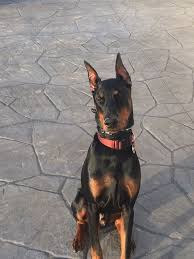 Southern paws breeders specialize in raising healthy and happy Doberman puppies in Clarendon, North Carolina. They've been in the game for a while and have a knack for matching the right bloodlines for all their puppies. All dogs receive valid registration with the American Kennel Club (AKC), and they're thorough with their screening process for genetic diseases.
Adopting one of their loyal and fearless Doberman puppies is pretty straightforward. You can scan through photos of all their available puppies for sale on their Facebook page or find information on when their next litter will arrive. Message them on one of their posts, and drop your email to join their waiting list and this breeder will send you a message soon.
The owners are easy to work with, and you can tell they love their Doberman puppies in North Carolina and want them all to find fantastic forever homes. You'll have to speak with them about pricing the puppies and fees, as they don't want to display this information on their page. They're pretty patient and quickly respond to all your questions.
Southern Paws Dobermans Details
4. Lucky Puppy Kennel North Carolina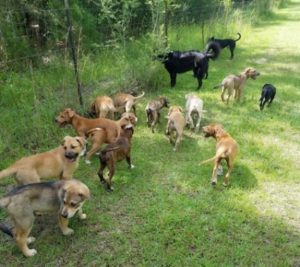 You'll be lucky to adopt one of their fit, outgoing, and loyal Doberman puppies from this kennel in Salisbury, North Carolina. Lucky Puppy Kennel breeders genuinely care about their dogs and direct that passion to their cross-matching process. They have a wide range of puppies for you to choose from, with varieties of both genders and colors.
They try to keep potential customers as involved as possible, so you're free to request photos at any time during the eight weeks wait. If you'd like a smart and energetic Doberman puppy from Lucky Puppy Kennel, you'll have to go through their website to have a look at the available AKC-registered dogs.
Lucky Puppy Kennel North Carolina Details
5. Valor Doberman Puppies
While the main branch of these regal breeders is in Virginia, they're still active in supplying the North Carolinian community. For pet owners looking for majestic European Dobermans, then you'll adore the puppies from Valor Dobermans. They use careful techniques to produce smart, physically fit, and beautiful dogs perfect for Doberman lovers.
Their site is easy to navigate, and you can swiftly find all the information you need on any puppy to your liking. Apart from including a detailed introduction to each puppy's personality, Valor also displays the vaccinations calendar and AKC registration certificate.
Their dogs go for about $3,000 minus the $1,000 non-refundable fee that goes towards other costs. They're only a stone's throw away across state lines so that you can ship your latest companion to your home in North Carolina or any other state, for that matter. You can also pick them up
Valor Doberman Puppies Details
6. Husky Palace
Husky Palace breeders are accessible to both North Carolina and South Carolina residents. Their emphasis is on breeding beautiful, healthy puppies that have a friendly temperament. So far, they've been in the business of breeding since 2005 and are pros in achieving their goals.
All dogs have AKC registration and are up-to-date on their vaccinations when you're ready to get them. For what it's worth, this is one of the oldest Doberman breeders in North Carolina we could find.
Due to Dobermans' unique personality traits, they feel more comfortable with dog parents who have experience with this breed. All potential owners have to fill out a questionnaire to assess their understanding, and of course, provide relevant information.
Their dogs get booked pretty fast, but you can also join the waiting list for an upcoming litter. You can learn about the parents before reserving a puppy. Their Doberman puppies for sale range in price from $2,800 to $3,000 for females and $3,000 to $3,400 for males.
Husky Palace Details
7. Chappell's Unique Dobermans
As this breeder's name implies, Chappell's kennel is passionate about raising unique Doberman Pinschers that are a delight in every home. Through 16 years of experience, they've come to understand what it takes to raise friendly, intelligent, and obedient puppies.
They offer full AKC registration, along with regular veterinarian checks and current vaccines. When you're ready to pick up your new companion, they'll even throw in a free deworming. This breeder is located in Rockingham, North Carolina.
Each Doberman puppy is eager to find a new home, so you'll most likely be greeted with wiggling tales when you head over to the farm. They also keep parents on their waiting list updated with photos as the puppies grow. For details about pricing and shipping, reach out to the Doberman breeder directly.
Doberman Breeder Details
8. Absolutek9s 
Absolutek9s are experienced dog breeders dedicated to helping their Dobermans find homes forever. They consistently strive for excellence in cross-matching and expand their stock to the best kennels in Europe and the United States. They use proven techniques to raise loyal and intelligent puppies. You can check the puppies they have for sale on their website or social media.
They provide in-depth descriptions about each dog, so you know if their strong suit is being a show dog, guard dog, or house pet. Of course, health is their priority, so the Doberman puppies receive all their vaccines and are screened for diseases. They don't display prices, so you'll have to contact them for more information. They also have lovely merchandise like hats to show you're a proud Doberman owner. 
Absolutek9s Details
Conclusion For The "Best Doberman Breeders in North Carolina"
Dobermans are famous for their protective nature that significantly increases the safety of you and your family. It pays to find the best Doberman breeders in North Carolina because you want to make sure you're adopting a puppy in good physical condition and with a pleasant temperament.
This dog breed might still be a handful for pet owners new to dogs, but experienced dog mummies and daddies, familiar with their character, will enjoy having one at home. Thus, ensure you ask lots of questions and good luck in selecting the right breeder.
For other dog breeds in North Carolina, you might be interested in these breeders:
For other locations similar to the Doberman breeders in Florida, check out:
Before you bring home a Doberman Pinscher puppy from a breeder in Florida, you can learn more about this dog breed by watching "Doberman Pinscher – Top 10 Facts" down below: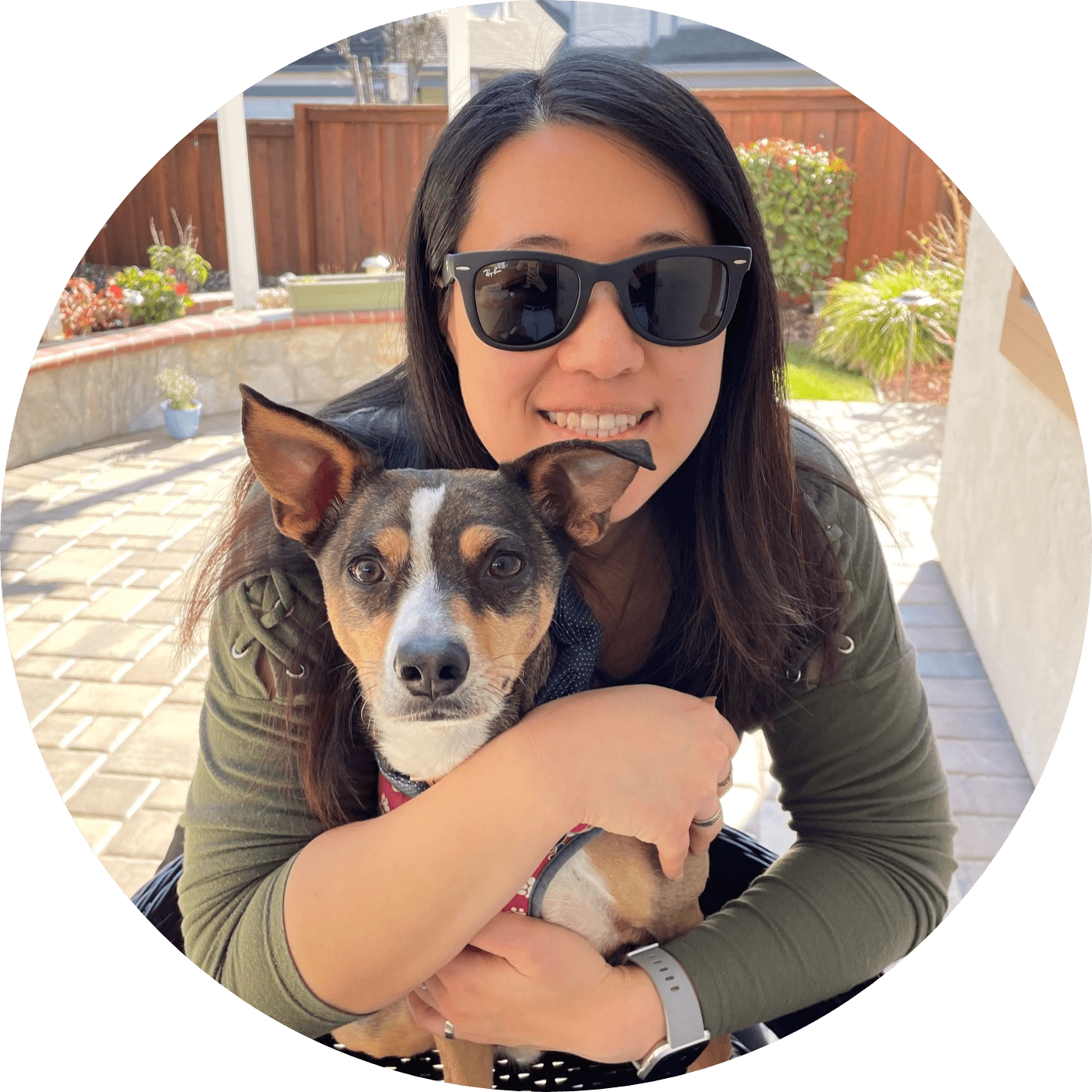 Dr. Sabrina Kong graduated from the Royal Veterinary College in England in 2016 and has been working at a small animal clinic in Northern California since then. She grew up in the Bay Area and got her bachelor's degree from Cal Poly San Luis Obispo. She also became a Certified Canine Rehabilitation Practitioner through a program at the University of Tennessee.
When she isn't in the clinic taking care of her four-legged patients, she enjoys traveling and trying new foods with her friends and her three-legged dog, Apollo. She adopted Apollo from her clinic when he was a puppy with numerous health issues. Dr. Kong truly cares about taking care of animals.