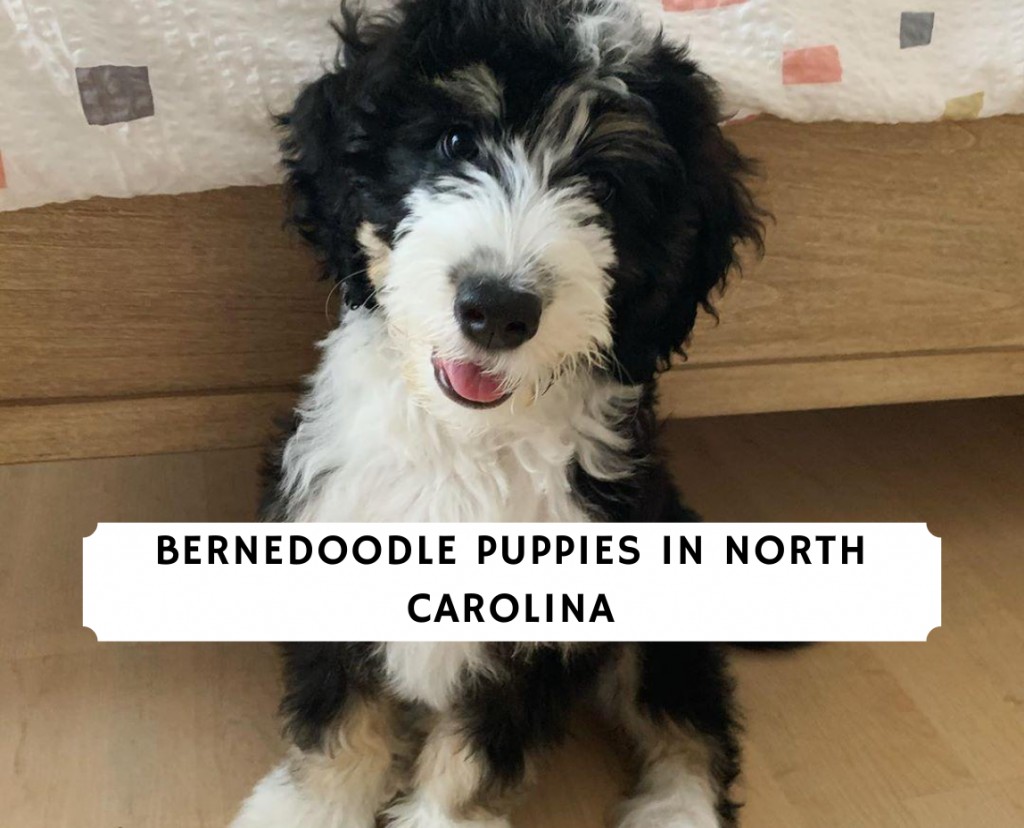 Bernedoodles are the most famous tri-color Doodle dog breed. Their mild temperament, easygoing personality, and cuteness have attributed to their rise in popularity. These gorgeous creatures come in an array of coat types and a variety of coat colors – the combination of the shaggy Bernese Mountain Dog and the nonshedding Poodles tight curls makes a delightfully fluffy puppy that is generally hypoallergenic and nonshedding.
However, there are many Bernedoodle puppies in North Carolina and you will need to be on the lookout for puppy mills selling these dogs at a cheap price. They won't be health or genetic testing them which is always a risk if you want your Bernedoodle to live a happy and healthy life. We came across several of these Bernedoodle breeders in North Carolina as we put together this list.
 A general rule of thumb is you should always do a lot of research on any particular breeder because facilities change. In addition, visit the facilities in-person and ask several questions to any potential Bernedoodle breeder. You ultimately want to find a breeder that you can trust. Our list has several Bernedoodle breeders in North Carolina that you can choose from. We excluded all the puppy mills and backyard breeders that we saw. Several of the breeders we chose are even associated with accredited affiliations like the Goldendoodle Association of North America (GANA) which makes very reputable.
Other articles you would like: Bernedoodles Sizes (Mini, Micro, Standard) and Goldendoodle Breeders in North Carolina.
1. Dogwood Doodlebugs North Carolina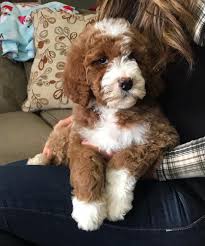 The owner, Christin,  grew up around animals in a small holding farm environment. Christin has a long history of raising small animals and that love of being around animals developed into Dogwood Doodlebugs breeding program recognized by the Goldendoodle Association of North America (GANA). Being recognized by GANA means that you fulfill several requirements like health testing, puppy socialization, and provide a puppy warranty.
Dogwood Doodlebugs not only cares about the good health of all of their Bernedoodle puppies in North Carolina, but they also perform DNA testing to reassure any future puppy families that their Bernedoodle is of recognized lineage by the American Kennel Club. It also helps to prevent your puppy from inheriting any known genetic diseases.
Their Bernedoodle puppies for sale in North Carolina range from $3000 with a waiting list of approximately 6 months for puppies. All their Bernedoodle puppies come with basic health checks and health guarantees expected for top quality and conscientious breeders. A $300 deposit is required as well as an application form for future puppy parents to complete. They are located in Candler, North Carolina which is in the western part of the state.
Bernedoodle Breeder Information
Bernedoodle Puppy Information:
2. Bailey Mountain Doodles NC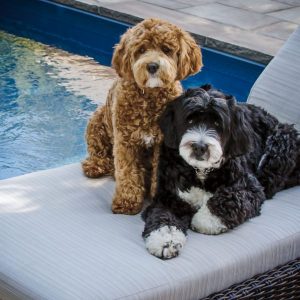 Tania and her family of four children raise their Bernedoodle puppies in their family home in Mars Hill, North Carolina. Raising these dogs with children helps to ensure that all the Bernedoodle puppies from Bailey Mountain Doodles are well socialized from the day they are born. Tania involves her children with every stage of their Bernedoodle puppy development and they help handle their puppies from birth. 
The Bernedoodle puppy parents, characteristics, and photos are listed on the website with the breeder guarantee of being a member of the Goldendoodle Association of North America (GANA). Testimonials from Bernedoodle puppy parents who have worked with Bailey Mountain Doodles attest to their excellent customer service and family raised puppies. They do health and genetic testing prior to breeding any Bernedoodle puppies to make sure you will get a healthy dog. In addition, they will also provide a warranty for all their Bernedoodle puppies in North Carolina.
Bailey Mountain Doodle puppies for sale range from $2800 to $3500 with a waiting list of about 9 months for a puppy. There is an application process and a standard deposit of $300. In addition, all Bernedoodle puppies coming with the expected health checks and certificates.
Bernedoodle Breeder Information
Bernedoodle Puppy Information:
Size: Standard Size Bernedoodle puppies
3. Above and Beyond Standards North Carolina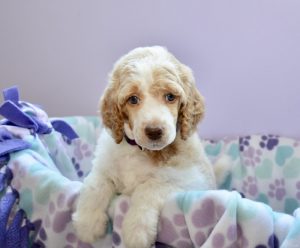 Above and Beyond Standards are registered with the Goldendoodle Association of North America (GANA), as well as registered with the American Kennel Club 'H.E.A.R.T' program which focuses on 'Health, Education, Accountability, Responsibility, and Tradition'. These are two of the highest affiliations that you can have in the Berndoodle breeding world since there is no purebred standard.
A further feather in their cap is being on the list for United Bernedoodle Registry (UBR). All their Bernedoodle puppies in North Carolina live on 10 acres and within a family environment. Many testimonials of past puppy parents working with Above and Beyond Standards reiterate how much they enjoyed working with Lauren and her family in the process of getting their very own Bernedoodle puppy.
Bernedoode puppy prices range from $3000 to $3800 with a waiting list of about 12 months for a puppy. Puppies come with full health checks and guarantees of a healthy puppy. You can see the Above and Beyond Standards parents and puppy schedule on their website. This will give you an idea of the size and color of their Bernedoodles.
Bernedoodle Breeder Information
Contact: Lauren Harrington
Location:  Jefferson, NC
Email: lauren@aboveandbeyondstandards.com
Facebook: Social Media
Bernedoodle Puppy Information:
4. Doodletown USA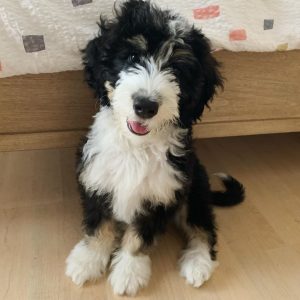 After experiencing their own challenges with puppy breeds, Shelley and her husband researched doodle breeds for 2 years before establishing their own Bernedoodle breeding program. Doodletown USA puppies even have their very own "Puppy Palace" with staff that works to take care of their Bernedoodle puppies 24/7 after birth.  
Not only are Doodletown USA Bernedoodle puppies raised with their family, but they also have their own curriculum for raising their puppies taking into consideration important stages of development. Their website lists the numerous parents within their breeding stock and has many testimonials of happy clients of their Bernedoodle puppies.
There is a waiting list of about 3 months for a Bernedoodle puppy and the costs start from $2500. There is a standard application process that you will have to fill out and provide your information to the breeder. This helps to ensure that you are able to care for the lifetime of a Bernedoodle.
Bernedoodle Breeder Information
Bernedoodle Puppy Information:
Size: Mini and Standard Bernedoodles
5. Beach Creek Kennel North Carolina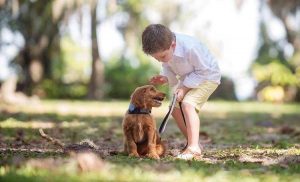 Beach Creek Kennel Bernedoodle puppies have over 100 acres of fields to play in and creeks to swim in. This helps to ensure your Bernedoodle puppy has had a full outdoor experience and plenty of playtime. The owner, Autumn, has had a lifelong ambition for dog breeding ever since having her own puppy. 
Autumn is one of the most passionate dog breeders we have seen and has a commitment to giving back. She regularly donates puppies to the "Make a Wish Foundation" amongst other causes out of the kindness of her heart. The Beach Creek Kennel  Bernedoodle puppies are not only part of the family and well-loved, but they also receive training from a local expert to help them become support dogs and service animals for those in need of dog therapy.
The waiting list to get your own Beach Creek Kennel puppy is about 9 months. Their Bernedoodle puppies in North Carolina cost between $1800 and $3500. There is a puppy application process you will have to fill out. They are located in Fayetteville, North Carolina which is central to many cities.
Bernedoodle Breeder Information
Bernedoodle Puppy Information:
Size: Standard Bernedoodle puppies
Bernedoodle Puppy Sizes and Colors
There are several different sizes and colors that you will see listed from Bernedoodle breeders in North Carolina. We will give you a general breakdown to get a better understanding of what to expect.
Bernedoodle Sizes
Bernese Mountain Dogs are large so there is a wide discrepancy in the sizes of a Bernedoodle. In order to have a mini Bernedoodle puppy, you will need to breed a mini or toy Poodle father. The result is a puppy that weighs around 25 to 40 pounds. It's worthwhile to note that miniature Bernedoodle puppies tend to come with a higher price tag than the standard size.
The other major size of this dog breed is the standard Bernedoodle. These dogs can weigh from 40 to 80 pounds, with the average weight being around 65 pounds. Of course, you can check with any breeder to get an estimate on any puppy size.
Coat Colors
The coloration of your Bernedoodle puppy is somewhat unpredictable because the Poodle comes in 10 standard colors. It is best not to get too caught up on that as you will be happy with your Bernedoodle puppy regardless of what they look like. However, black and duo-colored Bernedoodle puppies are the most common and tend to be a bit cheaper. The tri-colored and distinctive merle colored Bernedoodle puppies tend to be more sought after and more expensive.
Can Bernedoodles Puppies do well in North Carolina?
The geography and terrain of North Carolina is a perfect match for the Bernedoodle dog breed. The Poodle originates from Germany as water retrieving and outdoor working dogs with great stamina and the Bernese Mountain Dog can thrive in the North Carolina climate.
The Bernese Mountain Dog originates from the Swiss Alps and famously hardworking farm dogs often used to pull carts and to herd cattle.  This is a strong breed, fiercely loyal, and known to love their families and children.  The spacious and open Mountain scenery, farmlands, and coastline make North Carolina a Bernedoodle paradise! 
Training your Bernedoodle puppy
There is a surprising wealth of information out there for your Bernedoodle puppy training needs. Bernedoodle breeds are often known to be stubborn and can be a little frustrating to train as a puppy, but don't give up! 
Below is just a sample of what is available to help you make the most out of your precious puppy time and grow your Bernedoodle into a well behaved, happy, socialized, and stable adult dog:
Book by Asia Moore and George Hoppendale. "Bernedoodles. The Ultimate Bernedoodle Dog Manual."
Book by Joshua Bond. "Bernedoodle Training Guide: Bernedoodle Housetraining, Obedience Training, Agility Training, Behavioral Training, Tricks and More"
Book by David Anderson. "The Complete Guide to Bernedoodles: Everything You Need To Know To Successfully Raise Your Bernedoodle Puppy!"
Book by Alexandra Meltz. "The Bernedoodle Bible: A Complete Guide to Bernedoodle for Learn Everything You Need to Know about Finding, Raising, Training, Socializing and Feeding with Tricks, Behaviors and Exercises"
Conclusion for Bernedoodle puppies in North Carolina
Whether it is hiking in a variety of North Carolina mountain ranges, frolicking at the beach, or running through fields and meadows, your Bernedoodle puppy will be happy to be by your side and part of your family.
This crossbreed dog mix is absolutely magic with their hypoallergenic and nonshedding coats – albeit is a touch on the stubborn side at times. The best Bernedoodle breeders in North Carolina we have recommended will be able to guide you throughout your puppy process and what you can expect from your adult dog.  As with most dog breeds, training consistently will help make the most out of the Poodles high intelligence and ensure your Bernese Mountain Dog traits of needing to work and please are also taken care of.
We trust you will find a quality breeder and the best Bernedoodle puppies in North Carolina. We have our top breeder reviews for you to make your fluffy Bernedoodle puppy dreams come true!
Check out these other articles:
Garrett loves animals and is a huge advocate for all Doodle dog breeds. He owns his own Goldendoodle named Kona. In addition, he volunteers at the Humane Society of Silicon Valley, where he fosters dogs and helps animals. Garrett enjoys writing about Doodles and believes that dogs can teach humans more about how to live than humans can teach a dog.
Why Trust We Love Doodles?
At We Love Doodles, we're a team of writers, veterinarians, and puppy trainers that love dogs. Our team of qualified experts researches and provides reliable information on a wide range of dog topics. Our reviews are based on customer feedback, hands-on testing, and in-depth analysis. We are fully transparent and honest to our community of dog owners and future owners.