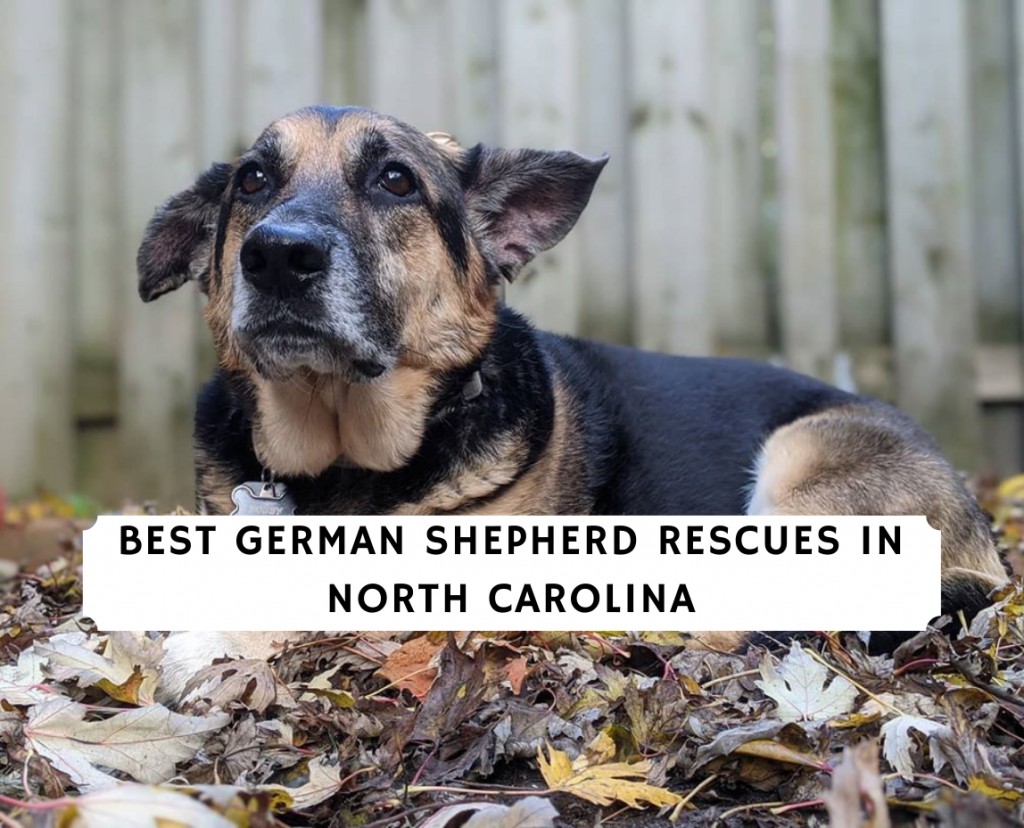 Choosing to rescue rather than adopt from a kennel or breeder, can be an important decision for animals and their humans. Just like Greyhounds, German Shepherd Dogs (GSD) are often overrepresented in rescues and shelters. This is especially true for German Shepherd rescues in North Carolina and the southeastern states.
Whether you're looking for a new German Shepherd to adopt, just want to foster a GSD, or volunteer in some other way then this list breaks down what you need to know about these local rescue facilities. Here's a list of the top five German Shepherd shelters in North Carolina, and a little more about this terrific dog breed!
Why do German Shepherds need to be rescued or adopted in North Carolina?
The German Shepherd, as one of America's most popular dog breeds and is known for its key attributes like loyalty, intelligence, and playfulness. Because of their mass popularity, German Shepherds often end up in rescues and in need of adoption for a variety of reasons. Some of the main reasons why German Shepherds need to be adopted are they bark, they are a large dog breed, they need exercise, their upkeep costs a lot of money, or their owners pass away.
This article will cover different rescues' locations, services, and information you need to potentially adopt a new family member. Not only are German Shepherds often seen among police forces, but they can also be loving and affectionate members of traditional dog families. Known for their loving attitudes toward their humans, and playfulness to the extreme, these loving animals are perfect for most rescue homes.
What Are The Main German Shepherd Rescues In North Carolina?
The German Shepherd Rescue And Adoptions serves the state of North Carolina with rehabilitating, rehoming and of course, rescuing German Shepherds in the Carolinas and Virginia. This dog rescue focuses solely on German Shepherd rescue dogs that need either permanent homes or appropriate foster homes.
Located in Durham, North Carolina, the German Shepherd Rescue & Adoption, Inc. is one of the most prolific GSD rescue organizations of its kind. As a member of the Grey Muzzle Organization, which seeks to help older dogs find loving homes, this rescue focuses on helping dogs in the senior age categories. This is important because a lot of rescues, shelters, and humane societies won't accept older dogs because they are harder to adopt out.
Their website lists lower than average adoption fees. In some cases, you can adopt a dog for less than $100.00. As a 501-C (3) Non-Profit Organization, the German Shepherd Rescue and Adoptions is officially registered and has been in operation for 28 years. Although there may be longer wait times due to Covid-19, the German Shepherd Rescue and Adoptions is currently accepting inquiries and applications.
German Shepherd Rescue Information
Email: gsrarescue@gmail.com
Address: 1821 Hillandale Road, Suite 1B #326, Durham, NC 27705
As a dedicated German Shepherd rescue organization, the Freedom German Shepherd Rescue's mission is to 'take care of homeless and abused' dogs of this specific breed. Their adoptable dogs will first go to foster homes to rehabilitate before being transferred to their adoptive homes.
As a community-focused German Shepherd rescue out of Rolesville, North Carolina, this organization engages frequently with the local community and families served.
Only residents of North Carolina are welcome to adopt their German Shepherds, a condition made possible by a recent increase in homes and families willing to adopt new pets. They're currently accepting applications and are in the most need of patient foster parents. The Freedom German Shepherd Rescue is an incorporated 501-C (3) charitable organization.
Like most German Shepherd rescues in North Carolina, there is quite a rigorous process to adopt one of these dogs. First, you must be 18 years or older to adopt and have a veterinarian already selected. Next, you have to do a phone interview based on the application that you submitted. In addition, you'll go through a home check. The main reason why it's so difficult to adopt a German Shepherd is that they want to make sure that you are going to care for the entire life of the dog.
German Shepherd Rescue Information
Email: info@freedomgsrescue.org
Address: PO Box 410, Rolesville, NC 27571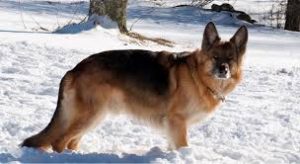 As a rescue focused on the Carolinas and Virginia, the Southeast German Shepherd Rescue offers rehabilitation and rehoming services, as well, for this unique dog breed. With a combined over 30 years' experience in German Shepherds, the team at Southeast German Shepherd Rescue trains all its new families on how to properly train and nurture its shepherds.
Also, their unique Chance Medical Fund goes to helping German Shepherds by providing funding for medical procedures that can be unaffordable to some loving and potential caregivers.
Founded in 2010 to address abuse, euthanasia, and abandonment of German Shepherds, they have rescued many dogs. Southeast German Shepherd Rescue is located in Mooresville, North Carolina which is conveniently located near the Carolina border. If you aren't interested in fostering or adopting, you can still support the organization as one of its Coordinators, whose task is to outreach new and prospective pet owners and families.
It's quite a long process to rescue to adopt a German Shepherd. It typically takes 6 to 8 weeks to process an application form. Next, you have to go through a phone interview. If all goes well, then you will have a 2 week trial period with the dog which helps to verify that the dog is a good fit for your family. If all goes well, you can adopt one of their German Shepherds in North Carolina for $300.
German Shepherd Rescue Information
Email: sgsrescue@gmail.com
Address: P.O. Box 208, Mooresville, NC 28115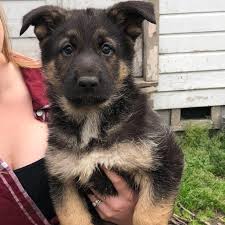 The North Carolina German Shepherd Rescue is part of the Rescue Me Animal Rescue Network, which is headquartered in Watkinsville, Georgia. This is the city where its flagship Animal Rehabilitation Center is located, and where its owner, Jeff Gold, resides currently.
Jeff is not only the leader of this rescue network, but also the President of the World Environment Association. This rescue prohibits any breeding of its adopted pets and has now adopted over 70,000 pets since its inception. As you can imagine, this dog rescue is part of a powerhouse that regularly adopts and rescues dogs.
The North Carolina German Shepherd Rescue may not have a physical location in the state, but the network of foster families, adoptable pets, and forever homes still exists vibrantly. From their website or Facebook page, you can see a list of available German Shepherds that need to be adopted or rescues throughout the state of North Carolina.
German Shepherd Rescue Information
Offering vaccinations, microchipping, and spaying/neutering, the Carolina German Shepherd Rescue offers comprehensive services along with traditional rescuing.
Instead of worrying about your own veterinary care for your pet, they ensure that their adopted dogs are properly vaccinated and treated before they're sent home. This means their adoption fees are higher than most, at $150 to $500 for a puppy or adult German Shepherd. However, their Facebook page is full of satisfied customers remarking on their positive experiences with this rescue in Gilbert, South Carolina.
Although adopting across state lines can be challenging, this shelter doesn't list any restrictions from those in another state. In addition, its comprehensive services mean you're ready to adopt a lifetime family member.
German Shepherd Rescue Information
Social Media: Facebook
Address: Near Leesville, South Carolina
Why Are German Shepherds in North Carolina So Likely To Be Found In Rescues?
Although most pet owners with German Shepherds could never imagine giving  up their dog to a rescue, it's unfortunately too common of an occurrence. This comes down to the presence of key features within this dog breed.
First, these dogs are known for their large size and loyalty to owners. While German Shepherds can be good guard dogs, it also means they tend to scare smaller animals and even adults or children they come into contact with. Instead of being perfect for all family types, it takes a perfect situation to carefully raise and maintain such a dog. However, with proper socialization and training, German Shepherds can be a great family dog.
Second, although their beautiful coats and large size are perfect for seasoned pet owners, these same characteristics (thick hair and shedding) can be reasons for giving up a German Shepherd to a dog rescue. Their shedding can cause problems for people who have or develop pet allergies while taking care of a German Shepherd.
Lastly, German Shepherds bark if they aren't properly trained. Anyone who has owned a dog knows they're loud, and can bark under some circumstances. Barking is one of the most common complaints related to German Shepherd Dogs, although this isn't an issue if you have a large yard or live rurally. However, if you live in an apartment, your neighbors may start to complain.
Lastly, just like any other breed, German Shepherds are often utilized in police forces or security services. Although this can be seen as challenging on the animals, it also results in many needing homes after their careers are over.
The combination of active personality types and large size mean German Shepherds simply may not thrive with small children or potentially other pets. Along with other factors German Shepherds often end up in rescues and need to be adopted.
Conclusion for German Shepherd Rescues in North Carolina
The German Shepherd offers companionship and even protection to families large and small all over the world. Whether doing police-dog duties or simply being a couch potato, you know how to become part of its vibrant rescue community in North Carolina and the Southeast.
Unfortunately, even during the Covid era, some families will buy a German Shepherd without understanding its core characteristics. Fostering or even adopting a new pet can assist in mitigating this situation and prevent euthanasia.
Thank you for your support and thank you for considering a local German Shepherd rescue in North Carolina!
Other articles you might like:
Garrett loves animals and is a huge advocate for all Doodle dog breeds. He owns his own Goldendoodle named Kona. In addition, he volunteers at the Humane Society of Silicon Valley, where he fosters dogs and helps animals. Garrett enjoys writing about Doodles and believes that dogs can teach humans more about how to live than humans can teach a dog.
Why Trust We Love Doodles?
At We Love Doodles, we're a team of writers, veterinarians, and puppy trainers that love dogs. Our team of qualified experts researches and provides reliable information on a wide range of dog topics. Our reviews are based on customer feedback, hands-on testing, and in-depth analysis. We are fully transparent and honest to our community of dog owners and future owners.