German Shepherds are the #2 most popular dog according to the American Kennel Club (AKC). If you've ever walked about your neighborhood or been to a dog park in Texas, chances are that you have seen a German Shepherd before. German Shepherd puppies in Texas are growing in popularity due to their confident, smart, and loyal personality.
You will also see German Shepherd dogs working all around the world as therapy dogs, service dogs, military dogs, and emotional support animals. Due to their popularity, you will see many puppy mills and backyard breeders looking to sell German Shepherd puppies all around the state of Texas for quick money. They won't health or genetic test their dogs and you may end up paying a significant amount of money due to genetic illnesses.
This is one of the reasons why we compiled a list of the best German Shepherd breeders in Texas. We've done our own independent research to make sure that you're buying a healthy and happy German Shepherd puppy. We also recommend that you ask any potential breeder lots of questions and make a personal visit to view their facilities.
Other articles you might like: Golden Retriever Breeders in Texas and Goldendoodle Breeders in Texas.
1. Nobleheim German Shepherds Texas
As a dedicated AKC German Shepherd breeder, Nobleheimis a proud member of the German Shepherd Dog Club of America – Working Dog Association, Verein für Deutsche Schäferhunde, United Schutzhund Clubs of America, and the American Kennel Club.
Located just 65 miles north of the Dallas/Fort Worth, Texas area, Nobleheim German Shepherds is regarded as one of the most reputable German Shepherd dog breeders in Texas.  Their dogs have provided countless individuals and families with a loyal pet that has a high aptitude, as well as the ability to provide protection.
Each of the German Shepherd puppies Nobleheim has for sale is AKC registered and comes from a superior lineage. Their adult German Shepherds go through rigorous testing to qualify for breeding such as temperament testing and conformation to the German Shepherd dog breed.
Their German Shepherd dogs are bred with top sires that have at least a V or VA show rating. In addition, their German Shepherd puppies for sale in Texas come from bloodlines known for their incredible attitudes and temperaments.
Nobleheim German Shepherds has a three-tier pricing structure that is as follows:
Select German Shepherd Puppies cost $3,000. These are puppies for pets, companions, and protection with excellent temperament.
Exceptional German Shepherd Puppies cost $3,500 to $4,000. These are show quality breeding dogs with Schutzhund potential.
Ultimate German Shepherd Puppies cost $4,000+. Show and breeding Schutzhund "pick of the litter" top VA or V breeding dogs.
German Shepherd Breeder Details
2. Elite German Shepherds Texas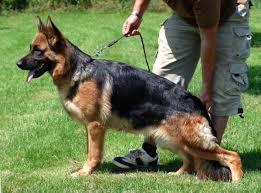 Elite German Shepherds is one of the most decorated German Shepherd breeders in the United States. They have raised and bred show dogs from Germany's finest bloodlines.
They also have extensive knowledge and professional experience when it comes to dogs, having raised over 700 dogs of all breeds. They have also owned and trained 4 VA dogs, as well as having the first German Shepherd ever attempted to be cloned.
Elite German Shepherds is a small-scale breeder who believes in giving their beloved dogs the best of everything. Their dogs live in a fully heated and air-conditioned environment with a state-of-the-art grooming facility.
Their German Shepherd puppies in Texas are well socialized and come to be well acquainted with people of all ages, other dogs, cats, and cows. Their dogs are very loving and kind, loyal, and compassionate. All Elite German Shepherd puppies that are AKC Registered.  They must be registered with Elite's Kennel name as they consider their puppies their work of art and proudly display the Elite name on them. 
In addition, the German Shepherd puppy must be named with the appropriate Litter Letter and then the Elite kennel name. Deposits for upcoming litters that are confirmed pregnant but not born yet are $250 and newborn puppy depositions are $500.
Elite German Shepherd offers financing on their dogs. Their loans top out at $6,000 and payments are $50-$80 per month. For full pricing of Elite German Shepherd puppies, contact Elite German Shepherds of Texas directly.
German Shepherd Breeder Details
3. Nevada Haus German Shepherd Breeders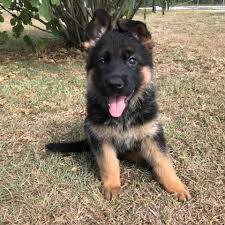 Nevada Haus is a premier German Shepherd breeder in Texas. They breed German Shepherd puppies with a focus on loyalty and personality. Nevada Haus has developed a breeding program that successfully produces fantastic German Shepherd puppies with temperament, conformation, and health as their top 3 priorities. They adhere to the German SV Standard in breeding world-class studs and breeding females.
Located in Nevada, Texas, about a half-hour outside of Dallas, their facility sits on eleven acres of huge grassy play areas. Their property serves as the training grounds for their World Class Champion German Shepherds.
They provide positive human contact to each German Shepherd puppy which helps to ensure exceptional socialization skills are developed. Every Nevada Haus German Shepherd puppy in Texas stays with their mother and littermates until they are at least eight weeks old so that they can develop proper social behavior.
In addition, their German Shepherd puppies in Texas are regularly given health checks by a licensed veterinarian and come with a health guarantee. Pricing for Nevada Haus German Shepherd puppies starts at $2,500 and goes from $3,000+ depending on several factors.
German Shepherd Breeder Details
4. Von der Otto German Shepherds Texas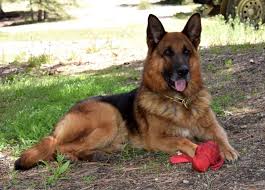 As a Texas German shepherd breeder of World Class 100% Pure German bloodlines of VA or V rated dogs, Von der Otto is committed to only offering the best dogs out of Germany and Europe to their customers. Their breeding dogs are bred to some of the most famous well-produced studs in the World.
The dogs in their pedigrees are easily found with vast information on the internet with many videos and pictures of bite work and ring work in top National shows. Von der Otto strives to breed only the highest quality German Shepherd puppies in Texas and they work hard to keep the integrity of the breed. Their German Shepherd puppies for sale come with a written guarantee, microchip, AKC papers, pedigree, worming, and shot records.
The parents and grandparents are DNA and health tested for hips and elbows. They are certified, AKC registered, and they can show you German pink papers. Von der Otto offers climate control shipping of all German Shepherd puppies and dogs throughout the United States.
Pricing of Von der Otto German Shepherds is as follows: 1st pick puppy male or female $6500 – $7500, 2nd pick puppy male or female $6000 – $7000, 3rd pick puppy male or female $6000 – $7000, 4th pick and higher pup male or female $6000 – $7000, Last pick puppy male or female $5500 – $6000. 
German Shepherd Breeder Details
5. Sparer German Shepherds Texas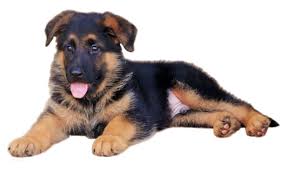 Sparer German Shepherds is a premier breeder of German Shepherds from the Top producing West German Sieger show lines. They are located in Crowley, Texas, where their GSD puppies for sale in Texas are born and raised with love.
Sparer German Shepherd puppies are raised in a home with children and seek to provide a wide range of human contact and positive training experiences from the moment they are born. Sparer does this to ensure outstanding socialization during their development.
Their puppies are raised with their litter mates and given licensed veterinary care as well as basic training to begin proper guidance and instruction. Each puppy comes with Sparer's 2 Year Warranty and their parents have been x-rayed and declared to have clear hips and elbows by the OFA. You will be getting a healthy German Shepherd puppy.
Sparer breeds German Shepherds for show quality dogs, family protection, personal security dogs, search & rescue dogs, guard dogs, therapy dogs, seeing-eye dogs, and personal family pets. You can't contact Sparer directly for pricing.
German Shepherd Breeder Details
6. Heritage Hills Ranch German Shepherds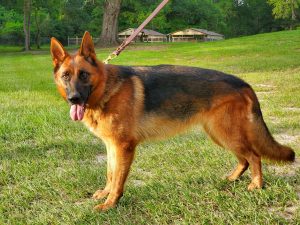 Heritage Hills Ranch sells top of the line German Shepherd Dogs in Normangee, Texas. They are a German Shepherd breeder that specializes in quality, intelligent dogs with proven superior genetics, the unique ability to be a gentle, loyal companion, and a fierce protector of family and property.
Their German Shepherd puppies in Texas are the perfect choice for professionals and families. Heritage Hills focuses on producing a stable, protective line of German Shepherds that can be trusted with children.
In addition, Heritage Hills Ranch German Shepherds have incredible pedigrees and they carefully choose only the best genetics to constantly improve upon the German Shepherd bloodline. 
In addition, their German Shepherd dogs can be used for search and rescue, tracking, guarding, guide dogs for the blind or physically disabled, police work, show, and of course a family pet. They specialize in raising World Class Sieger V or VA West German bloodlines. 
Their dogs are 100% pure German bloodlines and are AKC Registered. In addition, their puppies are well socialized with children, other pets, and come from parents and grandparents that are OFA or SV "A" stamp Certified. Heritage Hills Ranch GSD puppies are AKC Registered and come with a health guarantee.  Pricing of their German Shepherd puppies ranges from $4,300 to $5,500.
German Shepherd Breeder Details
Address: 7780 FM 39, Normangee, Texas 77871
Phone: (936) 444-5900
Conclusion for German Shepherd Breeders in Texas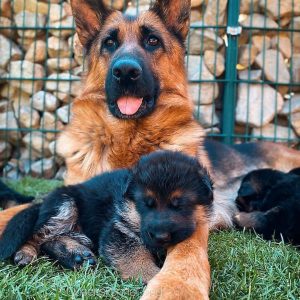 German Shepherd puppies in Texas are one of the most popular dogs. As you look for your next puppy, make sure that you ask a potential breeder for genetic and health testing, view their breeding facility, and ask about their breeding practices. Since German Shepherds will live for over 10 years, you want to make sure that you will be getting a healthy and happy puppy.
Other articles to read:
Garrett loves animals and is a huge advocate for all Doodle dog breeds. He owns his own Goldendoodle named Kona. In addition, he volunteers at the Humane Society of Silicon Valley, where he fosters dogs and helps animals. Garrett enjoys writing about Doodles and believes that dogs can teach humans more about how to live than humans can teach a dog.
Why Trust We Love Doodles?
At We Love Doodles, we're a team of writers, veterinarians, and puppy trainers that love dogs. Our team of qualified experts researches and provides reliable information on a wide range of dog topics. Our reviews are based on customer feedback, hands-on testing, and in-depth analysis. We are fully transparent and honest to our community of dog owners and future owners.