If you are looking for a family or possibly a therapy or service dog, you may want to consider the Bernedoodle. These dogs are popular and well known for their gentle, loyal, laid back, and playful personality. While every dog is different, these loveable dogs are consistently praised for their ability to get along well with people of all ages. They are perfect for children, older people, and even apartment living.
The Bernedoodle is a mix of a Poodle and a Bernese Mountain Dog which gives the dogs the best qualities and temperament from both parent breeds. These dogs rarely shed fur and are perfect for people with allergies as they are hypoallergenic. A well-socialized Bernedoodle also gets along easily with other pets.
In the animal-lover state of Virginia, you can get yourself and your family, the friendly puppies from a range of breeders. To assist you in the process of getting a dog, we have created a list of the top 5 Bernedoodle breeders in Virginia. We decided to sort through the breeders based on the Bernedoodle generation and breeder reputation. Bernedoodle puppies in Virginia are in high demand so most of the reputable breeders will have a waitlist.
Other articles you might like: Goldendoodle Breeders in Virginia
1. McKenzie's Doodles Virginia
McKenzie's Doodles has been breeding Bernedoodles, Goldendoodles, and Irish doodles since 2004. They breed in smaller numbers to have more focused attention to the dogs and their socialization.
The McKenzie owners, children, grandchildren, and friends are actively involved in the Bernedoodle puppies' socialization. This invested time in socialization ensures that all puppies are pet and people friendly making them the perfect family and companion dog.
The McKenzie Doodles have been breeding the Bernedoodles since 2015 and are a big advocate of the raw diet for their dogs. We consider them one of the best Bernedoodle breeders in Virginia since they have been breeding dogs for so long.
Bernedoodle Puppy Information:
Generation: F1 Bernedoodle puppies
Size: Standard Bernedoodle puppies
Colors: Traditional Tri-Colors, Sables, and even Merles.
Bernedoodle Breeder Details:
2. Hidden Mysteries Farm VA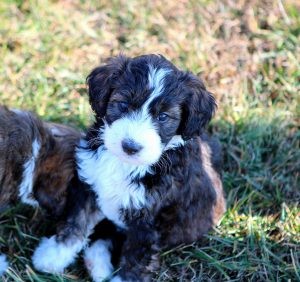 Hidden Mysteries Farm is a small breeder located in a 35-acre farm in White Post, Virginia. They have been breeding dog for 40 years and specialize in Bernedoodles, American and European AKC Golden Retrievers, and F1 / F1b American and European Goldendoodles.
The breeders are AKC (American Kennel Club) and county inspected to ensure you get the finest family Bernedoodle puppies in Virginia. The goal of Hidden Mysteries Farm is to produce healthy, smart, and beautiful family pets. In addition, they work closely with all their buyers to ensure they each get a perfect match.
Bernedoodle Puppy Information:
Generation: F1, F1b Bernedoodle puppies
Size: Standard, Mini Bernedoodle puppies
Colors: Silver, Tri-color, Bi-color, and Tri Parti Bernedoodle Puppies
Bernedoodle Breeder Details:
3. Mystical Rose Mountain Doodles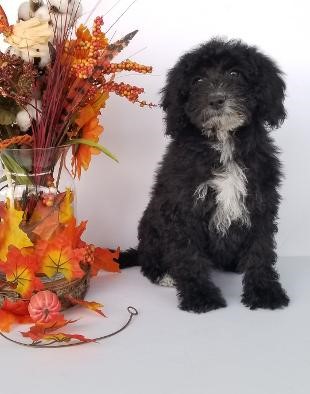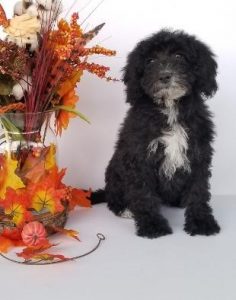 These breeders have been raising beautiful Bernedoodles, Goldendoodles, and Golden-Mountaindoodles for a combined 40 years! Mystical Rose Mountain Doodles are focused on breeding and socializing dogs to become perfect for companion or family pets or even potential therapy dogs.
The priority of Mystical Rose Mountaindoodles is to have their Bernedoodle puppies in Virginia go into loving, responsible approved homes. They match buyers with their puppies based on temperament and size among other factors. The breeders give a 2-year hereditary health certificate and a very thoughtful starter pack for their Bernedoodle puppies.
Mystical Rose Mountaindoodles also have a good return policy that enables you to return a puppy that is not in good health or one that is not a good fit for you or your family. We don't see many breeders offering a return policy for their dogs which makes them one of the most reputable Bernedoodle breeders in Virginia.
Bernedoodle Puppy Information:
Generation: F1, F1b Bernedoodle puppies
Size: Mini Bernedoodle puppies
Colors: Silver, Tri-color, Sable tri-color, and Parti tri-color Bernedoodle puppies
Bernedoodle Breeder Details:
Location: Northern Virginia
Telephone: (540) 336-6579
Email: mysticalrosemountaindoodles@gmail.com
4. Briarwood Bernedoodles Virginia
These breeders have been breeding Sheepadoodles and Bernedoodles as service and family dogs since 1998. The Briarwood Bernedoodle breeders are based in their West Virginia family farm.
These are not your typical dog breeders as they give back the money they get from selling their Bernedoodle puppies. The proceeds from their breeding practices go into humanitarian missions, community outreach, missionary work, and serving children in third world countries. This is definitely one of the most ethical Bernedoodle breeders in Virginia.
The Briarwood breeders consist of a large family of 14 and also adopt orphaned children and offer adoption counseling for orphaned children. All the puppies are socialized from birth and taken through a Biosensor / Super dog program to make sure they are well socialized before they go to their forever home.
They also have a good return policy that accepts back the dogs they have bred in case the owner cannot keep the dog for whatsoever reason. However, they do not allow trial runs for their puppies. Their goal is to place their Bernedoodle puppies in loving homes around Virginia.
Bernedoodle Puppy Information:
Bernedoodle Breeder Details:
5. Deb's Doodles Virginia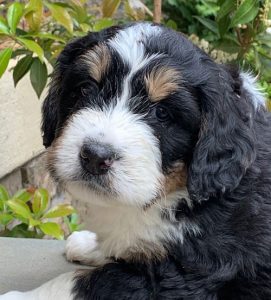 Deb's Doodles is located in Northern Virginia just outside Washington D.C. They have a good reputation for breeding gorgeous Bernedoodles, Goldendoodles, and Sheepadoodles. They also have a 3-week training camp that teaches your puppy how to sleep in a crate, walk on a leash, get started on house training, and respond to basic commands.
Additionally, each of their Bernedoodle puppies in Wisconsin comes with a 2-year health guarantee and a microchip that makes it easy to find your puppy if it gets lost. Deb's Doodles also provide useful resources for buyers and their puppies during the first few weeks. They include information on feeding, bonding, playtimes, vaccines, and other health-related resources to make the transition of buying a dog easy.
Deb's Doodles has a great visitor policy that allows you to interact with the puppy and its parents before taking a puppy home. This is important and allows you to understand the environment that your puppy was raised in. In addition, it also gives you an idea of how the Bernedoodle puppy may look and behave when older.
Bernedoodle Puppy Information:
Generation: F1, F1b Bernedoodle puppies
Size: Standard, Mini Bernedoodle puppies
Colors: Traditional, Tri-color, and Sable Bernedoodle puppies
Bernedoodle Breeder Details:
How to Choose a Bernedoodle Breeder in Virginia
Research. Research. Research!
There are many options to choose from when it comes to Bernedoodle breeders in Virginia. It is important to carefully evaluate every breeder to ensure that you get a healthy dog. The breeders included on our list are reputable, but we advise you to contact the breeder. In addition, if possible, visit their facilities to get a feel of the conditions the dogs have been bred and raised in.
Other recommended Bernedoodle breeders in Virginia include Bantry Bay Bernedoodles and Tristate Bernedoodles.
How to Identify a Good Reputable Bernedoodle Breeder in Virginia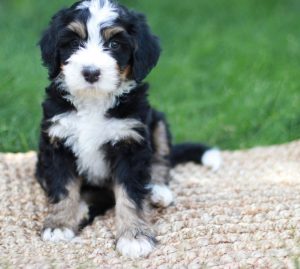 Look at the bodies that have certified them and their breeds.
Look at the health of the dog. Is it happy? Does your Bernedoodle look healthy as opposed to skinny? Most

breeders

even offer health certificates for a year or two.
Look at the Bernedoodle puppy's parents. What is their health like? You can also ask about their personality and health history. This will give you an idea of what to expect when your Bernedoodle grows older.
Take a look around the breeder's facility. Is it clean or dirty and crowded with many puppies? Look at the behavior of the dogs especially when they are with the people who take care of them. Watch out for red flags like a dirty environment, hostile

breeders

or workers, or even a refusal to view the facility.
You should receive all the paperwork including change of ownership and pedigree paper if available. You should also receive detailed information on how to take care of the puppy including a vaccination and worming schedule. If a Bernedoodle breeder is hesitant or clueless, it is best to look elsewhere.
Check carefully with all potential breeders to avoid puppy mills and backyard breeders. Most importantly, never rush to buying a Bernedoodle dog. This is a lifechanging decision and you'll have to care for the dog for over 10 years.
Conclusion for Bernedoodle Puppies in Virginia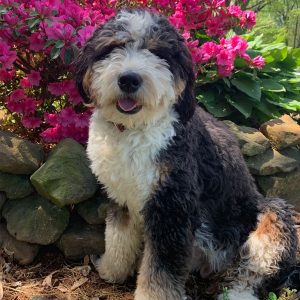 Getting a Bernedoodle puppy in Virginia is a wonderful investment in a loyal, friendly, cuddle-worthy furry friend. This breed is perfect for everyone whether you live alone in an apartment, with children, or with older family members. It is also one of the few breeds that have little to no shedding and are hypoallergenic.
Having a dog while in Virginia is a good experience for both the residents and the dogs. This state is one of the best dog-loving states in the country because of the anti-cruelty laws, numerous practicing veterinarians, and dog-friendly restaurants and businesses.
If you are thinking of getting a Bernedoodle puppy in Virginia, you should consider the breeders in our list.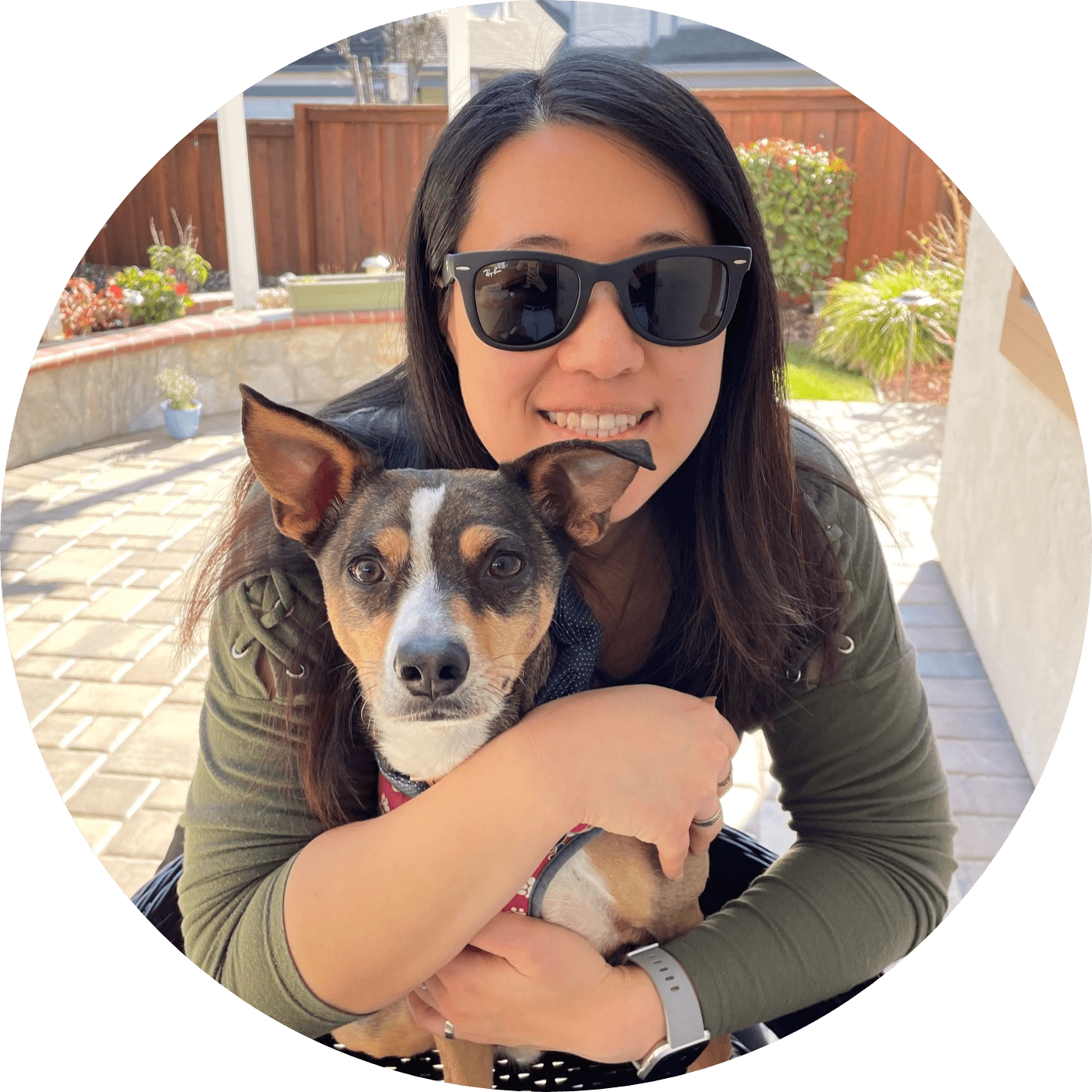 Dr. Sabrina Kong graduated from the Royal Veterinary College in England in 2016 and has been working at a small animal clinic in Northern California since then. She grew up in the Bay Area and got her bachelor's degree from Cal Poly San Luis Obispo. She also became a Certified Canine Rehabilitation Practitioner through a program at the University of Tennessee.
When she isn't in the clinic taking care of her four-legged patients, she enjoys traveling and trying new foods with her friends and her three-legged dog, Apollo. She adopted Apollo from her clinic when he was a puppy with numerous health issues. Dr. Kong truly cares about taking care of animals.