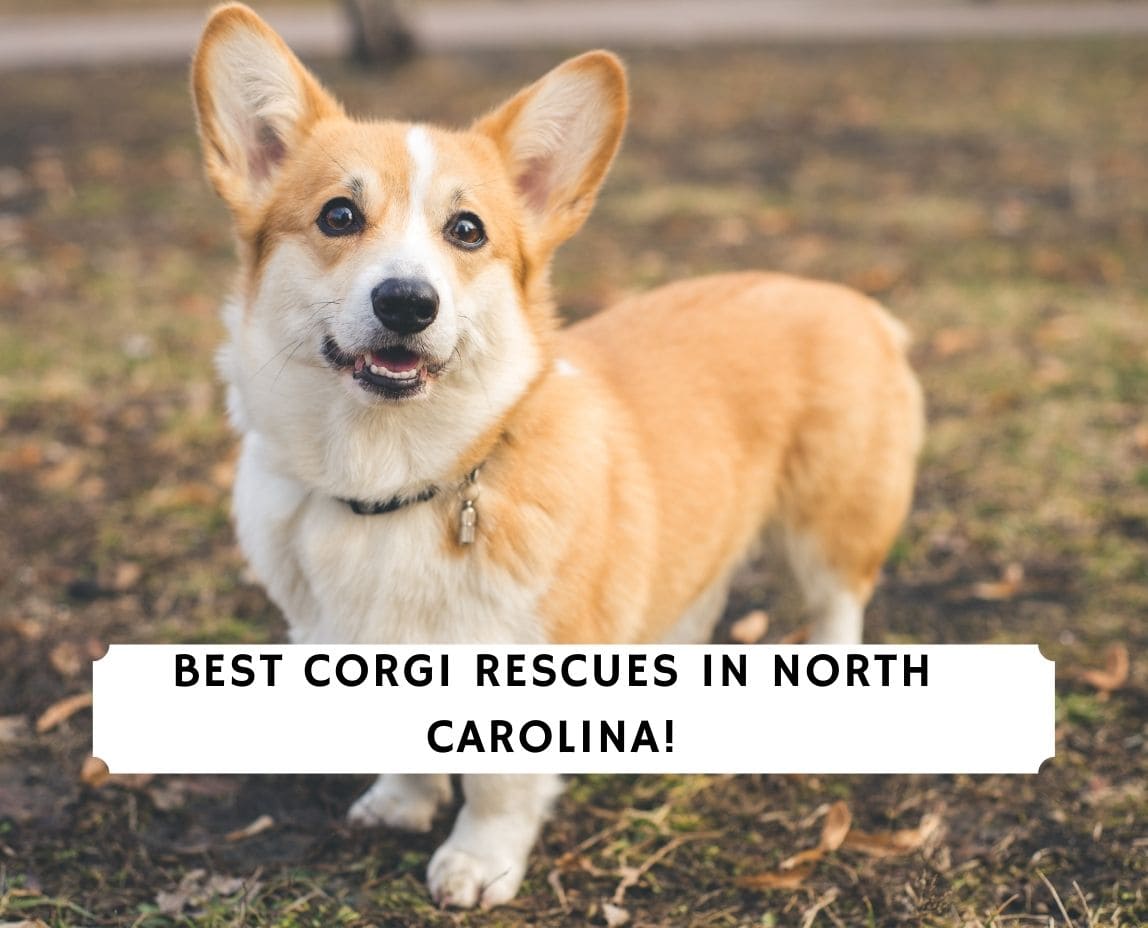 If you're searching for the best Corgi rescues in North Carolina, then this list will help you. Whether you're a Corgi owner already or want to add a new breed to your household, choosing a dog from a shelter is a big step!
The Pembroke Welsh Corgi is one of the most popular dog breeds in the United States, the UK, and other parts of the world. The word "Corgi" translates to "dwarf" dog in Welsh, and these little pups were originally used as herding dogs. These sweet little pups are known for their tiny legs and protective natures, and their popularity is rising because of their larger-than-life personalities. 
As humans move to smaller and smaller living spaces, the small Corgi becomes more and more coveted! Unfortunately, many of these little dogs are surrendered to shelters and rescues each year. That's where you come in: adopting a Corgi can save a life, so start with the Corgi shelters on this list!
Before scrolling down this list of Corgi rescues in North Carolina, check out other recommendations that might interest you: German Shepherd Rescues in North Carolina and Best Corgi Breeders in North Carolina.
Corgi Rescues in North Carolina For Adoption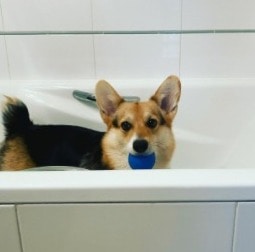 There are several places in North Carolina where you can find your new Corgi best friend.
Dog product recommendations to get started with your Corgi: Best Dog Bed For a Corgi and Best Dog Food with Vitamins and Minerals.
1. Southeast Corgi Rescue
First on the list of Corgi rescues in North Carolina is "Southeast Corgi Rescue." Southeast Corgi Rescue is open to residents of North Carolina, South Carolina, and Georgia. They're a certified 501c3 nonprofit organization and they're specific to Corgi and Corgi mixed breeds.
Every pet in SECR is spayed and neutered, and they'll receive all the medical attention that they need. This facility also assists people dealing with challenges to get their Corgis. They help by raising funds and educating the public on issues related to the wellbeing of animals.
Your adoption fee will usually run between $200 to $500. While it may be a little higher than some other Corgi rescues in the Tarheel State, consider that a dog from a breeder can cost in the thousands! Fill out an application, then pay the adoption fee. The fee covers expenses incurred while your dog was in foster care. 
Southeast Corgi Rescue Details
2. Best Friends Pet Adoption
Next on our list of the top Corgi rescues in North Carolina is Best Friends Pet Adoption. This is another 501(c)3 organization that operates with the assistance of foster families – there is no physical shelter. Best Friends is ideal for those residents who live in the Triangle area of the state, including Chapel Hill, Durham, Cary, Raleigh, and the surrounding area. 
BFPA, like many other organizations, offers vet care to its animal residents. Temperament tests, deworming, vaccinations, and microchipping are all handled while your dog is in foster care. 
The adoption fee for BPFA is $275. You must fill out an extensive application for BFPA like most other adoption agencies. Once you're approved, you can schedule a "meet and greet" with a potential companion that best interests you, then – the unique thing about BFPA – is that you can have a two-week "test run" with your new animal. If all works out, you will then finalize your adoption with your new little Corgi.
Best Friends Pet Adoption Details
3. Saving Grace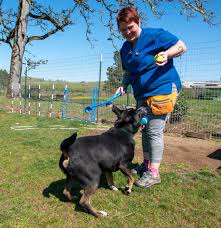 Saving Grace is a 501(c)3 organization located in Wake County, NC, and most of the rescued animals in this shelter come from low-income or very rural areas. The shelter is run from a private residence, so please make an appointment before you stop by to meet the animals! 
Saving Grace has a wide variety of puppies and dogs to choose from. Find your favorite, apply to adopt, and pay the adoption fee of $375. Saving Grace relies on donations and adoption fees to remain in operation, so please consider supporting them with donations of money or time!
Saving Grace Details
4. Carolina Animal Rescue & Adoption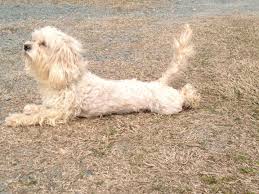 Carolina Animal Rescue & Adoption was launched in 1977 when veterinarian Dr. Ron Myres opened his practice. Over the years it's changed names, but has remained CARA since 2003. CARA is a 501(c)3 organization and they rely on donations, adoption fees, and other means of support from the community. 
Adoption fees through this Corgi rescue begin at $155 for an adult dog. Puppies will cost an additional $100 deposit, as you must agree to spay or neuter your pup. Once you can provide proof that your dogs are altered, contact the shelter for a refund of your deposit. 
Your adult dog will be vet-checked and may even be trained! He or she will be neutered or spayed as well. If you, for any reason, find that you can't care for your dog after adoption please commit to returning your animal to CARA to find a more suitable home. 
Carolina Animal Rescue & Adoption Details
5. Moore Humane Society
Last on our list of the best Corgi rescues in North Carolina is Moore Humane Society. Moore Humane Society was founded in 1966, and they're a non-profit organization. They've committed to remaining a no-kill, state-licensed shelter, and they're the only one in Moore County. If Moore County and the Carthage area is too far for you, that's okay! You can find branches of the Humane Society in your local area. 
In addition to animal adoption, the Humane Society offers community education and outreach. Whether it's programs within the school system or spay and neuter clinics, the MHS calendar stays full. 
Adoption fees at Moore Humane Society begin at $95 for dogs, though that may vary based on age and medical concerns. From time to time, the shelter may offer fee-free events to the public. Be sure to check the website frequently to be notified of these events. 
Your adoption fee covers spaying or neutering, any necessary surgeries, heartworm testing, and vaccines. You'll need to fill out an application, and if your application is accepted you'll be invited to come meet the dogs and find a match that's right for you. Remember that the Corgi may not be that match, but the team will do their best to pair you with your preference of dog breed. 
After adoption, you will have access to the Pooch Park, or if local, you can pay a $50 annual membership for one dog. The Pooch Park is a secured fenced-in area with a double-gated entry.
Moore Humane Society Details
Why Are Corgis Put Up For Adoption?
Corgi Guides: How To Deal with Corgi Shedding and Are Corgis Good with Kids?
What Makes Corgis So Great?
Corgi Guides: When Do Corgis Stop Growing and When Do Corgi Ears Stand Up?
Conclusion For The "Best Corgi Rescues in North Carolina"
Each of the animal shelters we've chosen can assist you with picking out the perfect pet for your lifestyle and family members. Many also offer post-adoption support.
Keep in mind before you adopt that having a pet is a huge responsibility – it's why many Corgis end up in shelters to begin with. Ensure that you have the time, money, and energy your dog deserves, and be sure you adopt from a reputable shelter that will care for your baby before placing him with your family. 
Shelter animals may come from traumatic backgrounds, or they may be cool as a cucumber. Talk to the shelter volunteers about what each specific dog's needs are before you take the plunge and bring one home. 
For more guides with mentions of the Corgi breed, you'll enjoy:
To learn more about this breed, watch "Things to Know About The Corgi Puppy" from VlogAfterCollege down below: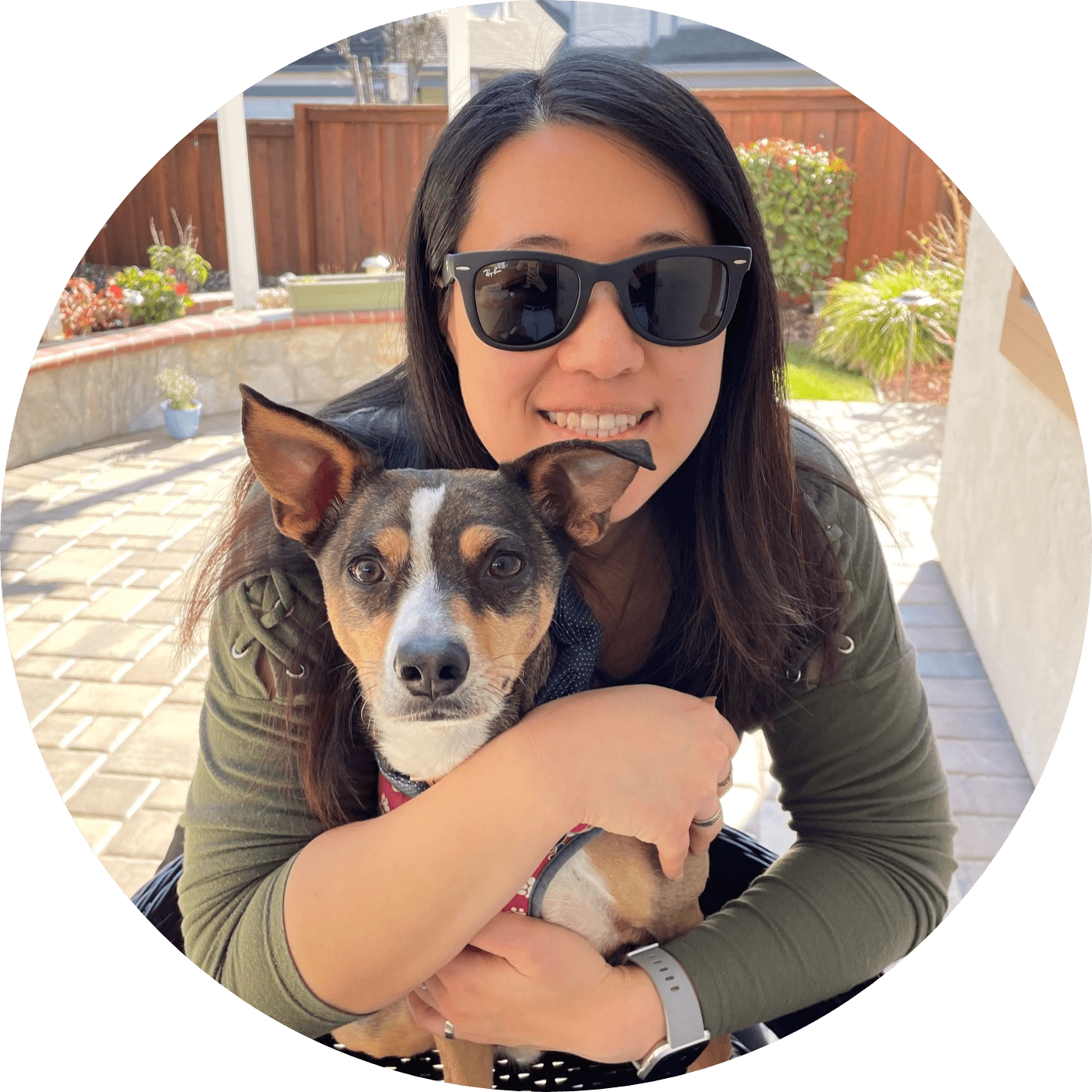 Dr. Sabrina Kong graduated from the Royal Veterinary College in England in 2016 and has been working at a small animal clinic in Northern California since then. She grew up in the Bay Area and got her bachelor's degree from Cal Poly San Luis Obispo. She also became a Certified Canine Rehabilitation Practitioner through a program at the University of Tennessee.
When she isn't in the clinic taking care of her four-legged patients, she enjoys traveling and trying new foods with her friends and her three-legged dog, Apollo. She adopted Apollo from her clinic when he was a puppy with numerous health issues. Dr. Kong truly cares about taking care of animals.