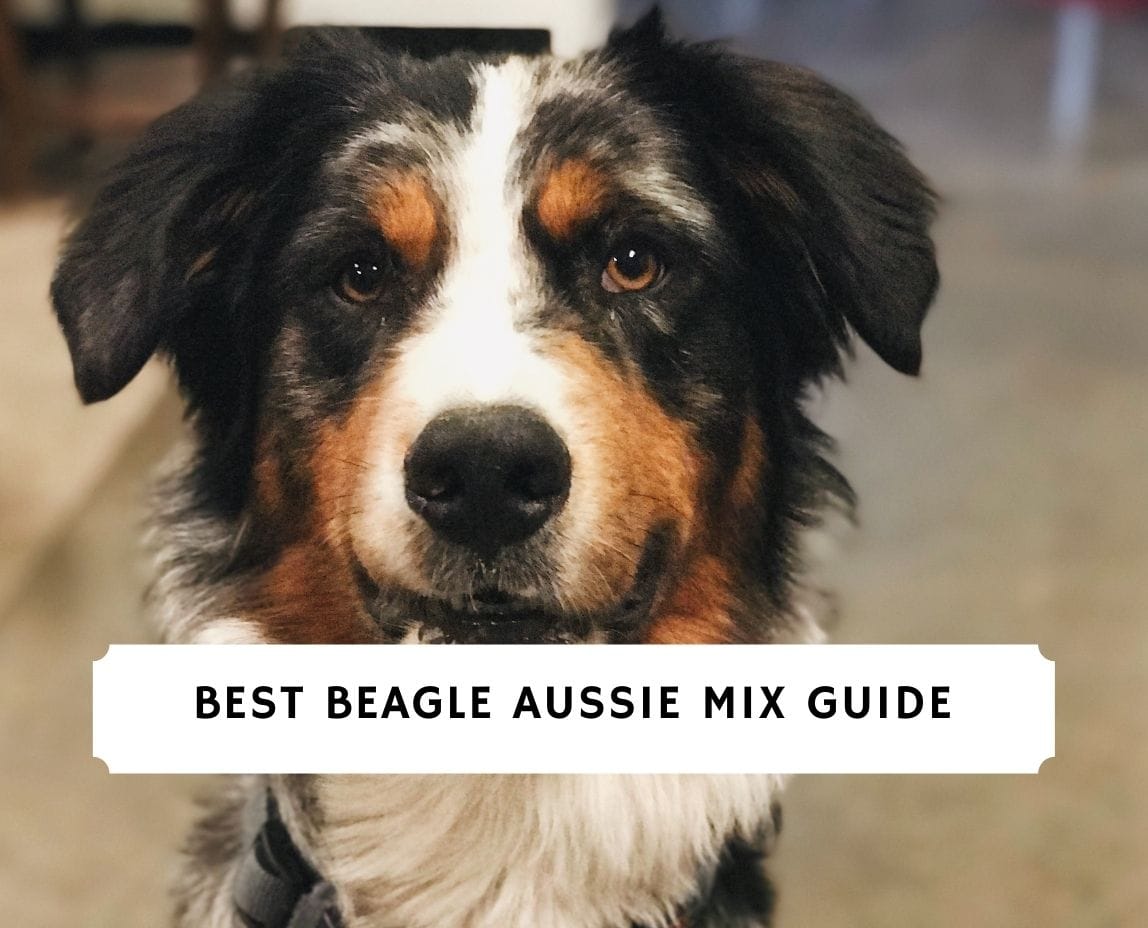 If you're learning about the Beagle Aussie mix, which is quite a unique breed – then you're in the right place. Incredibly charming, adorably awkward, and super intelligent — these are words that best describe this unusual Beagle Aussie mix dog breed. This is a highly desirable designer breed. If you're thinking of bringing one home for yourself, then we think you're in for a treat. In this comprehensive guide on the Beagle Aussie mix, we take a look at the unique traits and qualities that make this breed special – both in appearance and personality.
Before scrolling down this Beagle Aussie mix guide, we think you might enjoy: Australian Shepherd German Shepherd Mix Guide and Australian Mountain Doodle Guide.
Beagle Aussie Mix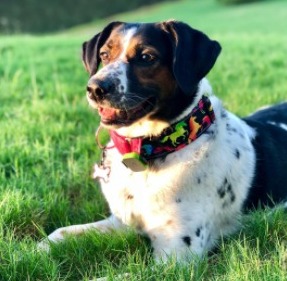 The Beagle Aussie mix is an attractive crossbreed dog that has the Beagle's curiosity and the Australian Shepherd's endearing qualities all rolled into one delightful dog. These happy-natured dogs can live well over fifteen years if they're properly cared for. The luscious locks of the Australian Shepherd and the classic hound-dog appearance of the Beagle (Beagle Aussie mix or the Australian Shepherd Beagle), make for a great-looking dog indeed. However, compared with pure-breed dogs, it's a little difficult to predict the exact personalities of crossbreeds. Let's first understand the independent traits of their parent breeds, Beagles and Australian Shepherds.
Australian Shepherd
The Australian Shepherd is not all that "Aussie" because, despite the name, it has its origins in the United States. Initially reared to herd livestock, they're working dogs at heart. Aussies, as they are fondly called, are great guard dogs. Incredibly playful and energetic, Australian Shepherds need plenty of outside space to exercise, play around, and burn off their excess energy. If kept cooped up, they can become restless and difficult to handle. Don't expect them to sit by your side and watch TV the whole day because they're not suited for apartment life.
Australian Shepherds are extremely protective, loyal, and loving, making them an excellent addition to your family. However, you might need to train their socialization skills early on. Given their assertive nature, they can be pushy with humans. And because of their high prey drive, they might not get along well with cats. They're an intelligent breed and take well to training. If you do a good job, they can turn out to be extremely well-behaved and a skillful companion.
Beagle
Adorable faces complete with huge eyes and cute, floppy ears — that's the Beagles for you. Beagles are small, compact dogs with a low-maintenance coat and a happy temperament. The life expectancy of a healthy Beagle is between thirteen and sixteen years. Hunting dogs by convention, Beagles still work in places like airports to detect scents and that's why they're classified as a "scent hound."
Not only are they easy to train, but Beagles also possess a sweet personality, making them great family pets. However, keep in mind that they have a high prey drive and their nose always gets the better of them. If Beagles find something interesting during a walk, they're bound to gallop in search of it and your cries for them to come back might fall on deaf ears. Always make sure to keep your companion on a leash until you're certain that they will respond to your calls. Highly energetic, Beagles also need a fair amount of exercise every day. If you decide to take on one of these as your companion, you'll need to enjoy walking.
Other Dog Mixes: Best Hypoallergenic Dog Mixes and Best Poodle Mixes.
Appearance
It's difficult to specify the exact appearance of an Aussie Beagle mix. Like any other crossbreed, they can take after either parent. This means that you might end up with a small, stout dog like a Beagle or a lean, tall dog like the Australian Shepherd.
Coat: As you might have noticed in some pictures, the Beagle Aussie mix's coat color can vary too. Australian Shepherds usually have marble-looking fur coats with shades of white, grey, black, or caramel colors. The coats of Beagles, however, are typically white with shades of chocolate, lemon, or orange colors. Though there's no way of knowing for sure, it could be a mix of marks and colors of a Beagle with a marble-patched coat or the reverse. They might also inherit the trademark white tail tip from the Beagle.
Eyes: A Beagle Aussie mix can have brown or hazel eyes from their Beagle parent or pale blue eyes from Australian Shepherds. They might also have a dark ring around their eyes that is the characteristic of Beagles.
Size: The size, height, and weight of an Aussie Beagle mix will depend on which of its inherited features are more dominating. It's usually a medium-sized dog with an average height of 13 to 23 inches and weighs between 20 and 65 pounds.
Temperament
The temperaments of Australian Shepherds and Beagles are pretty similar because their offspring are bound to be a balance of both. Both breeds have high hunting and herding instincts, resulting in their mix having a strong prey drive. Both are loyal companions and are highly protective of their human families. Australian Shepherds are intelligent, hard workers while the Beagles are hunting dogs with outgoing, happy characters. They're easily trainable, very energetic, and require lots of space and time to play. A blend of these two breeds won't result in a couch potato and are likely to be whip-smart. At the end of the day, a Beagle Aussie mix might be adventurous and curious like a Beagle or more inclined to be shy and reserved like the Shepherd.
Exercise Requirements
Since both of the parent breeds are highly athletic and energetic, an Aussie Beagle mix will need a minimum of one to two hours of daily exercise. The exercise should engage the dog. You can't just leave them in the yard and call it a day. Beagles are scent hounds with a reputation for being expert escape artists as they can follow any smells they come across. An Aussie Shepherd can make for great hiking or jogging mate. Hence, an Aussie Beagle mix might not be the right fit for you if you can't spare an hour or two of your day playing or interacting with them. Generally, these dogs also enjoy interacting with other animals.
Recommended Dog Exercising Products: Best Dog Playpen For Hardwood Floors and Best Weighted Vest For Dogs.
Training
Positive reinforcements work best with the Aussie Beagle mix as opposed to harsh punishments and corrections. Along with this, praise and tasty food treats can be a great encouragement. It'd also be good if you expose your Beagle Australian Shepherd mix to other animals, people, and children at a young age. Beagles can become bored and easily distracted especially if they come across a new scent, and Australian Shepherds are highly intelligent, trainable, and eager to learn new skills. Regardless of the dominant parent breed, early socialization and education are vital to raising a confident, happy, and well-rounded Beagle Aussie.
Recommended Dog Training Products: Best Dog Training Shock Collar and Best Training Collar For Stubborn Dogs
Living Conditions
Even though the Beagle Aussie mix loves the outdoors since they need ample space and daily exercise, they'll also adapt quite well for people living in a city-like environment. However, raising them means that you'll have to be certain that you'll provide your Beagle Aussie companion with sufficient amounts of physical exertion and outdoor time. However, Beagle Aussies might not be suitable in a small living environment such as an apartment atmosphere because it could experience the feeling of being caged or cooped. If you live in a family-like environment with children or housemates, it would be ideal for this dog mix.
Grooming
Since Beagles and Australian Shepherds are known to shed quite a bit, learning about their parents will help you understand why Beagle Aussies shed as well. If you or your family member deals with allergies, then the Aussie Beagle wouldn't be a recommended breed for you. For people with sensitive allergies, you can find hypoallergenic dogs, which would be a better fit. Generally, shedding happens throughout the year with two heavy shedding periods in the spring and fall. You'll have to groom your Aussie Beagle mix every two days and more during its heavy shedding phase. Before you bring home a Beagle Aussie companion, invest in a shedding blade and a slicker brush if possible.
Recommended Dog Grooming Products: Best Dog Grooming Kit
Known Health Problems
Epilepsy and hip dysplasia are two of the common health issues associated with the Beagle Aussie mix. With age, hip dysplasia might cause mobility issues and can gradually lead to arthritis in the dog's hip joint. Always seek more information from the Aussie Beagle mix breeder about the health and ailment history of the parent dogs too.
Related Dog Health Articles: Can Older Dogs Get Parvo? and How Long Will My Puppy Poop Worms After Deworming?
Diet and Feeding Requirements
Even though the Beagle Aussie mix-breeds don't have any specific dietary requirements, you need to remember that they are very energetic and hence need a high-calorie diet. To keep up with their energy, 1,500 calories per day is a must. Dry kibble at least twice a day is recommended, and every once in a while – you can feed them vegetables and fresh fruits as they enjoy it. Make sure you provide high-quality, vet-approved, and well-balanced homemade food along with plenty of fresh water. Since this breed is very active, obesity wouldn't be too much of a problem.
Related Dog Food Articles: Best Dog Food For Less Poop and Best Dog Food Without Chicken.
Conclusion For "Beagle Aussie Mix Guide"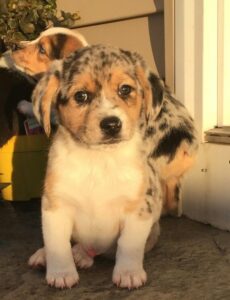 You made it to the end. So there you have it – our team at WeLoveDoodles created this guide with everything you need to know about the Beagle Aussie mix. A Beagle Aussie mix can be the perfect companion if you're in search of a carefree and easy-going puppy with a joyful, outgoing personality. The Beagle Aussie mix is an affectionate dog and protective when it senses any danger towards its owner. Armed with these insights, we hope you're now ready to begin your search for the perfect Beagle Aussie companion.
For similar dog breed guides, check out:
To see a Beagle Aussie mix in action, watch "7-Year-Old Beagle Aussie Mix in VA" from Off Leash K9 Training, Central Virginia down below: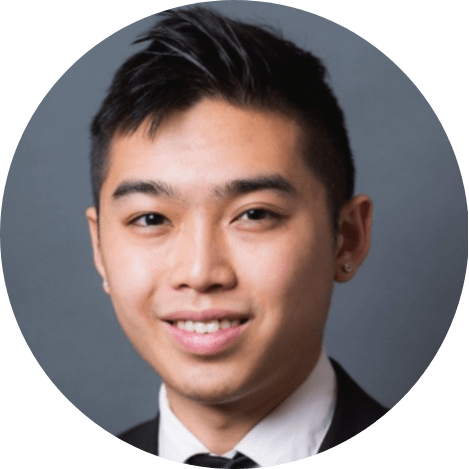 Andy is a full-time animal rescuer and owner of a toy doodle. When he's not saving dogs, Andy is one of our core writers and editors. He has been writing about dogs for over a decade. Andy joined our team because he believes that words are powerful tools that can change a dog's life for the better.
Why Trust We Love Doodles?
At We Love Doodles, we're a team of writers, veterinarians, and puppy trainers that love dogs. Our team of qualified experts researches and provides reliable information on a wide range of dog topics. Our reviews are based on customer feedback, hands-on testing, and in-depth analysis. We are fully transparent and honest to our community of dog owners and future owners.