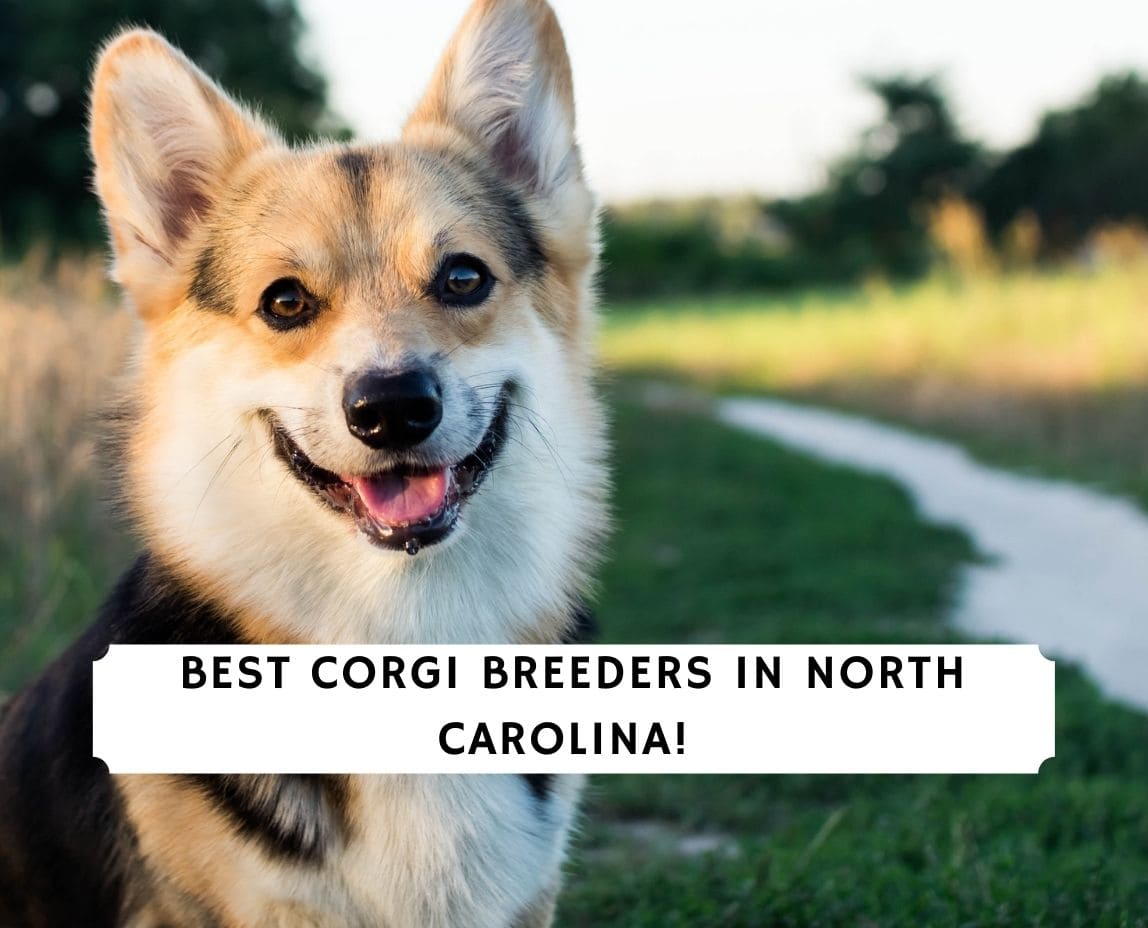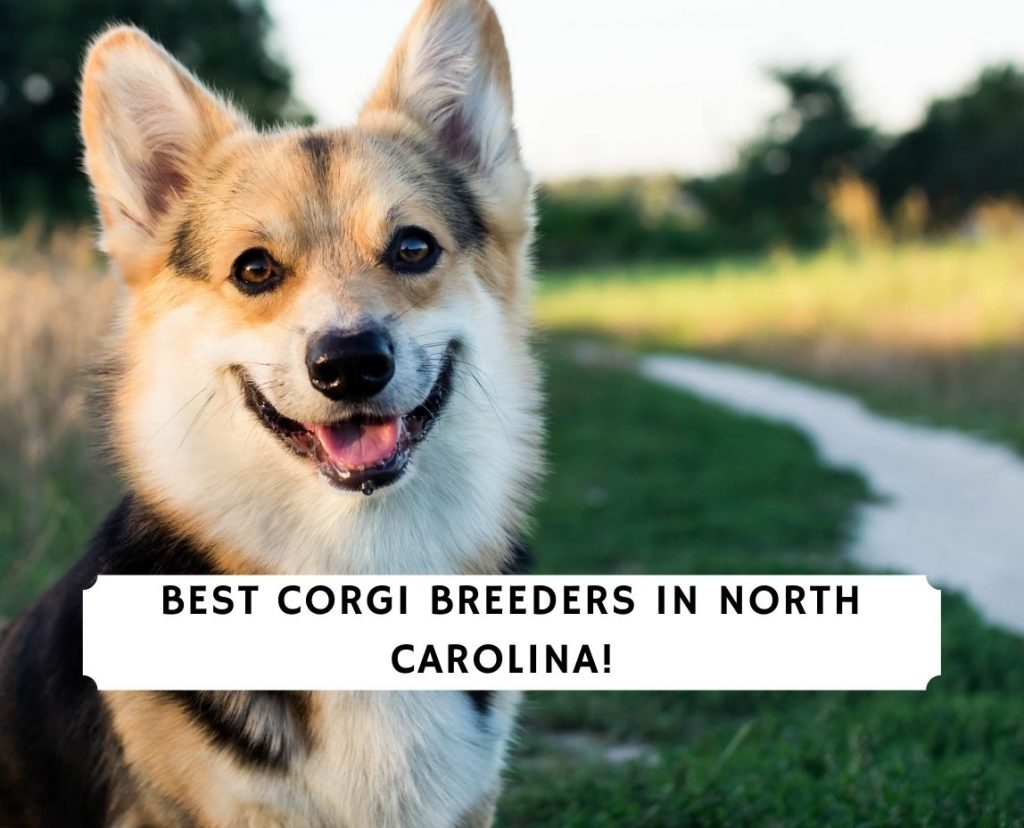 Before you contact the best Corgi breeders in North Carolina, there are some things you should know about this dog breed. Adorable, intelligent, and fearless are a few words that describe a Corgi. Known for being one of the best family dogs, this little herder does well with individuals or families that love their bold and social nature. According to the American Kennel Club (AKC), the Corgi is ranked 13th in popularity. It's no surprise why there are tons of Corgi puppies for sale in North Carolina.
Other articles you might like: Golden Retriever Breeders in North Carolina and Labrador Breeders in North Carolina.
Best Corgi Puppies For Sale in North Carolina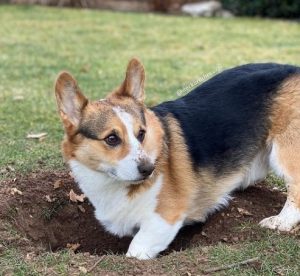 Whether you're looking for a Cardigan Welsh Corgi or a Pembroke Welsh Corgi, we've got your back. We understand that looking for a reputable breeder takes a ton of research. We've done our own independent research to help narrow down some of your top choices.
We always recommend that you look for a Corgi breeder you can trust to help you find a healthy and happy puppy. Breeding practices change all the time so it's best to visit a breeder in person and get a sense of the parent dogs.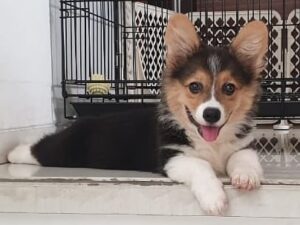 Within the last decade, PuppySpot has grown tremendously as the go-to marketplace for ethical and reputable breeders. As more Corgi breeders list their puppies, you'll have a higher chance of finding a suitable companion without an extremely long waitlist.
If this is your first time hearing about PuppySpot, then here's what you need to know. PuppySpot is an enormous marketplace for reputable breeders and future dog owners. Before breeders are able to list any Corgi puppies available for adoption, they're required to go through a strict screening process that is AKC and USDA approved. You're not dealing with Corgi puppy mills if that's what you're wondering about.
There's a strict policy for breeders, which means you'll save countless hours on doing the additional research and interviewing breeders. If you're debating on specific coat colors or types of Corgis puppies, PuppySpot offers filters. You can utilize the platform's filters to find a suitable companion to introduce into your home. PuppySpot is beginner-friendly, so feel free to check it out to make your journey for a Corgi companion easier.
We bought one of our puppies from PuppySpot and had a really good experience. It saved us tons of time contacting and researching breeders. Additionally, each puppy is health checked, comes with a health guarantee, and they will deliver you Corgi if it isn't in North Carolina. We highly recommend that you check them out.
Carlins Kennels Details
2. Carlins Kennels North Carolina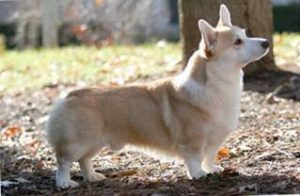 Carlins Kennels have owned and raised Pembroke Welsh Corgi for over 30 years. A family friend introduced the breeder, Judy, to Corgis after her 16-year-old Sheepdog passed away too soon. The Corgis brought Judy a lot of joy and comfort in her life. This prompted her to breed Corgis for individuals or families that wanted a life with a fluffy companion. Decades later, Judy still shares the special place Corgi's hold in their heart with thousands of individuals and families across the U.S. For what it's worth, this is one of the oldest Corgi breeders in North Carolina we could find.
At Carlins Kennels, steady wins the race. Although Judy has produced Corgi puppies for many years, she still maintains a relatively small operation. Every year, Judy has a few litters to allow the parent dogs to take breaks and for her to have enough time to focus on each litter. Judy states she follows AKC standards throughout the entire breeding process to ensure she produces healthy, loving, and show quality Corgi puppies in North Carolina. The Corgi's parent dogs and litters are also registered with AKC. You can expect to pay at least $2,500 for one of her Corgi puppies for sale.
Carlins Kennels Details
3. Mill Creek's Pembroke Welsh Corgis NC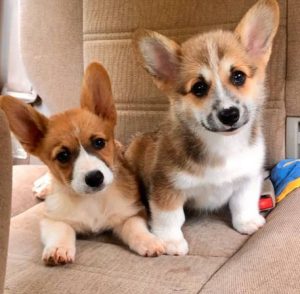 Mill Creek's Pembroke Welsh Corgis calls Taylorsville, North Carolina, home. The founder, Kristie, is a long-time dog lover. About 7 years ago, Kristie purchased her first Corgi puppies after years of loving and raising cattle dogs. Although raising cattle dogs differed from raising a Corgi, Kristie fell in love with all the breed's pros and cons.
In fact, she says the Corgi introduced her to a part of herself she didn't know. Years later, Kristie started breeding Corgis puppies in North Carolina. Every year, the breeder has a few litters she places with loving owners across the United States and even internationally. Her Corgis have gone as far as Japan, Russia, Canada, and Spain. The Corgis have excelled in the show ring, become family companions, and even become wonderful working dogs.
All her Corgi puppies for sale in North Carolina are AKC registered and bred according to AKC standards. Kristie, similar to many breeders on this list, breeds for three key factors which are health, conformation, and temperament. For Kristie, it is not worth breeding many litters to meet the rising demand for Mill Creek's Corgi puppies.
It is worth providing high-quality litters that pet parents like you will bring more joy into your life, not headaches. Whether you're looking for a show prospect, agility partner, family companion, or your next trail buddy – Mill Creek might just be the Corgi breeder for you. You can expect to pay between $1700 to $2000 for a Mill Creek Corgi with a 3-months wait time.
Mill Creek's Pembroke Welsh Corgis Details
4. Forestframe Farm North Carolina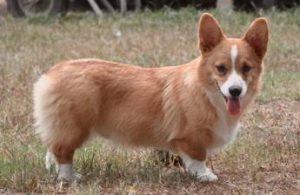 Forestframe Farm is no small breeding operation. The family-owned and run farm occupies 40 acres in Spring Hope, North Carolina, where Pembroke and Cardigan Welsh Corgi are bred and raised. The farm, though, doesn't just have Corgis. Forestframe has several horses and Swedish Vallhunds for sale as show prospects or companions. The breeders register their Corgis with the AKC and are bred in line with the club's guidelines. On their website, you can also find a detailed PDF that speaks of their breeding standards.
Based on their sires' page, most if not all of their sires are show champions or working towards their AKC championship. The breeders briefly state the health of their boys and girls but are open to giving more information if you ask. These Corgi breeders don't state the prices of their puppies on their website. However, you can expect to pay an average of $2600.
Forestframe Farm Details
5. TooSweet Kennel NC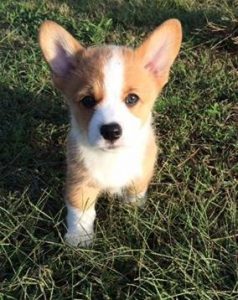 TooSweet Kennel calls the beautiful Western North Carolina home. The breeder, Mary, has over 30 years in the breeding business. She attributes this to her deep love for dogs and support from her husband. When Mary got married in the 90s to her fellow dog lover, they bought 3 Maltese dogs to start their journey. These 3 Maltese dogs were the start of something new for Mary and her husband. The couple deeply enjoyed the Maltese breed and prompted the pair to start breeding. Decades later, Mary's love for the Maltese and dog breeds like Corgis continues.  Although Mary breeds more Maltese than Corgi, she still has a few Corgi litters every year.
The demand for her dogs in North Carolina and across the US has gradually increased. Dog lovers come from all walks of life for companions, watchdogs, and therapy dogs from Mary. Aside from this, Mary also offers stud service to fellow breeders in need of high-quality sires. A Corgi puppy for sale from TooSweet Kennels goes for an average of $2,000 to $2,500.
TooSweet Kennel Details
6. Farm Pups North Carolina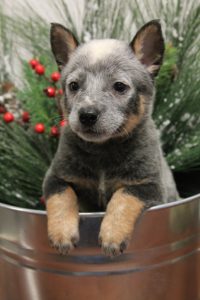 Farm Pups is a small hobby breeder kennel that brings together dog lovers and furry companions like Corgis. The kennel, owned by Heather, has been around for almost 2 decades now. The kennel has grown small and steady to accommodate the breeder's other responsibilities. This is to ensure the quality of the dogs remains constant through the years. In the 17 years of existence, Heather has specialized in breeding working dog breeds. These breeds have been narrowed down to two options: Australian Cattle dogs and the American Corgis.
American Corgis, as in this case, are a cross between the Pembroke Welsh Corgi and the Cardigan Welsh Corgi. The cross is done to carry forward the best traits of both dogs. This Corgi cross is best identified with a beautiful merle coat color that differs from the reds, sable, tans, and fawn colors you will see in a Cardigan or a Pembroke Corgi. This, though, doesn't mean the American Corgi doesn't come with a rainbow of colors because they do!
Heather runs this breeding operation on her 85-acre farm where she also keeps livestock. She breeds for health, athletic ability, intelligence, and agility. An American Corgi from Farm Pups is priced at an average of $2,000 to $2,500.
Farm Pups Details
7. Patty's Puppy Love Farm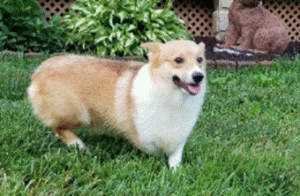 A normal day at Patty's Puppy Love Farm starts at 8:00 am. Appointments trickle in from noon to 5 pm depending on how many potential pet parents the breeder has in a day. All breeding dogs are on-site, puppies placed according to breed, and Patty or Todd ready to show you around. The couple traces their breeding journey to 2000 when one of their dogs, Miss Maggie, gave birth to a lovely Weimaraner litter. Almost 20 years later, the duo breeds more than Weimaraner puppies. They have added Corgis, Labradoodles, Labrador Retrievers, and Vizsla puppies to the roster.
Patty and Todd register all their Corgis with the AKC and follow the AKC guidelines for a robust breeding program. The two breeders, similar to most other Corgi breeders on the list, take on a waiting list. To book a spot on the coveted waiting list, you will need to put down $500. The deposit is part of the $1500 cost per Corgi.
Patty's Puppy Love Farm Details
Conclusion For The Best Corgi Breeders in North Carolina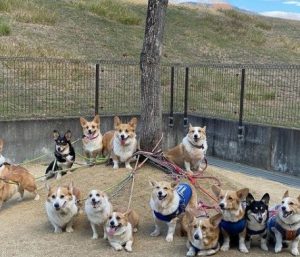 Corgis are are truly special dog breed. Whether it's your first time owning a Corgi or not, you won't be disappointed by the joy they bring to your life. If you're planning on purchasing from an unknown Corgi breeder in North Carolina, make sure that you do your due diligence before making any financial decisions. There are plenty of puppy mills out there and we'd like to avoid them as much as possible. Hopefully, this guide helped you find the right companion for the beginning of your new chapter.
If you're still debating between a Corgi puppy and other dog breeds, check out these breeders in North Carolina that you might be interested in:
If you want to learn more about the Corgi dog breed, check out this awesome video guide: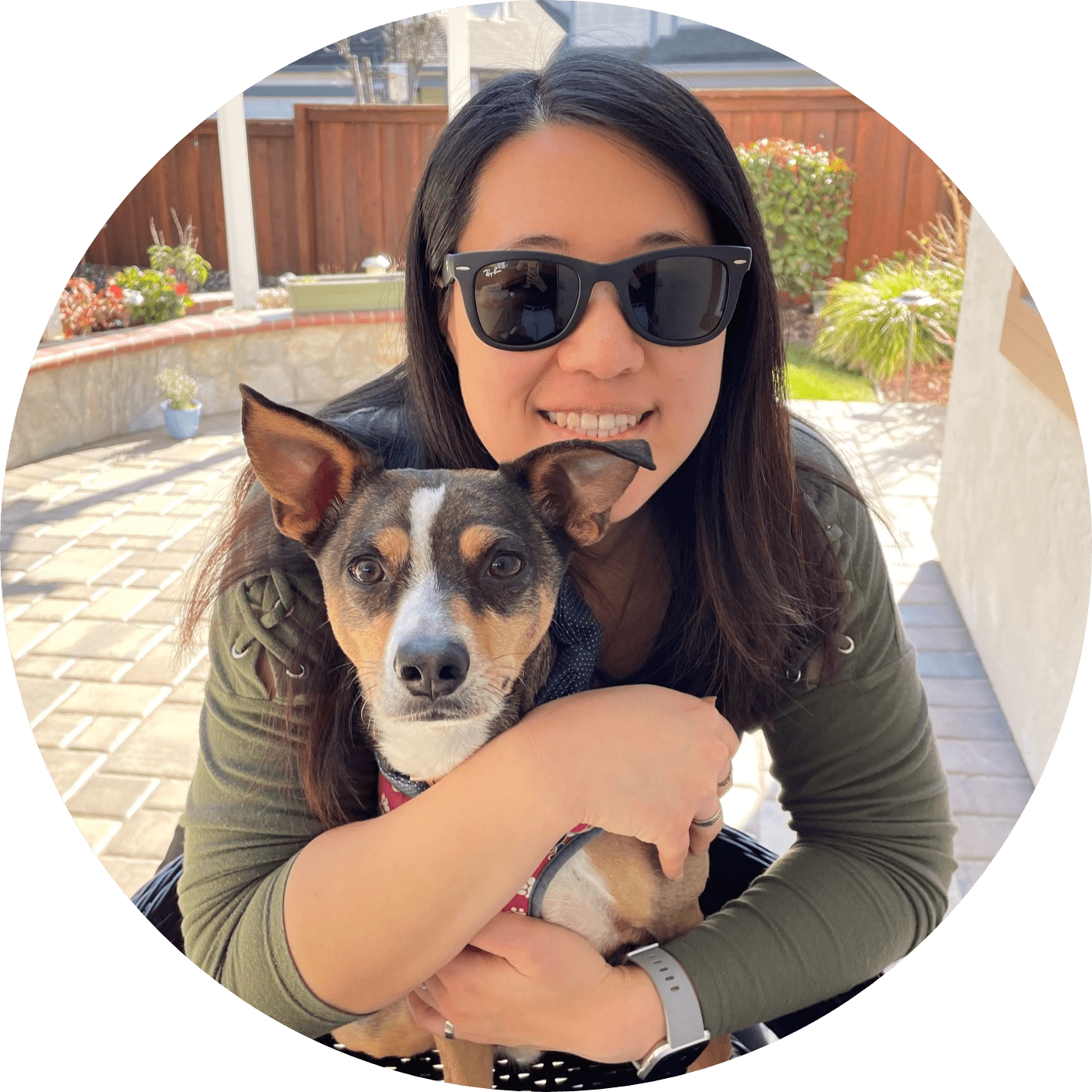 Dr. Sabrina Kong graduated from the Royal Veterinary College in England in 2016 and has been working at a small animal clinic in Northern California since then. She grew up in the Bay Area and got her bachelor's degree from Cal Poly San Luis Obispo. She also became a Certified Canine Rehabilitation Practitioner through a program at the University of Tennessee.
When she isn't in the clinic taking care of her four-legged patients, she enjoys traveling and trying new foods with her friends and her three-legged dog, Apollo. She adopted Apollo from her clinic when he was a puppy with numerous health issues. Dr. Kong truly cares about taking care of animals.