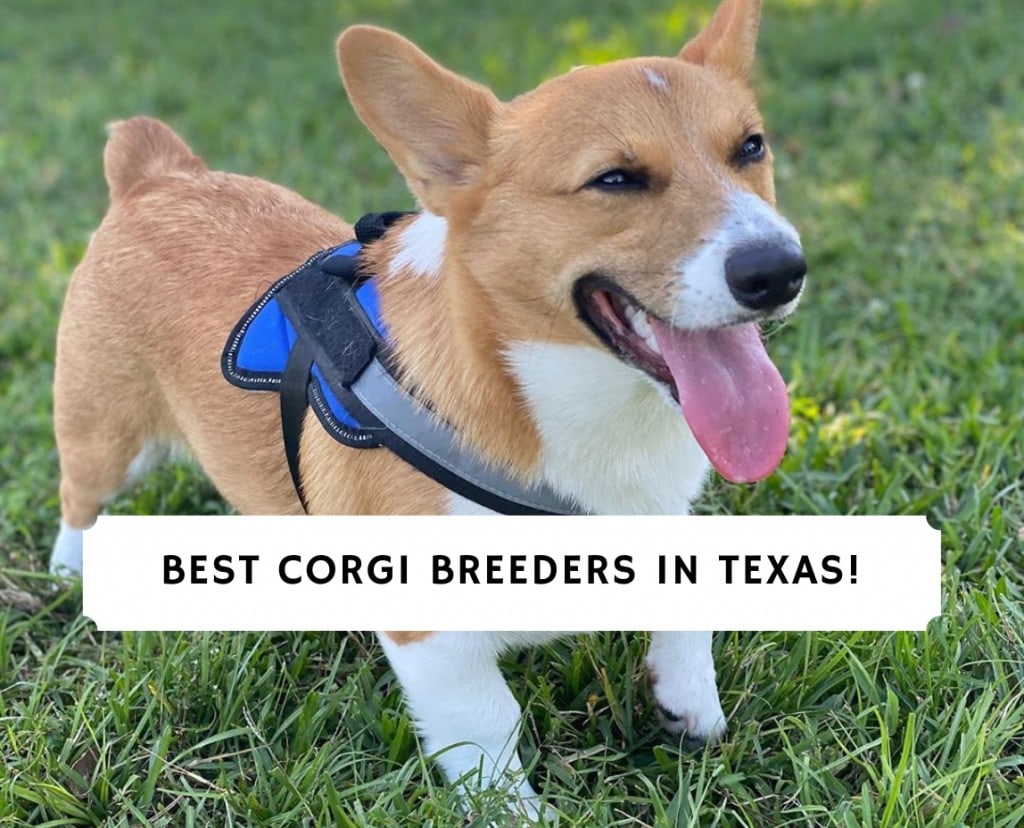 There are plenty of Corgi breeders in Texas, as the dog breed has soared in popularity. As of 2022, the Pembroke Welsh Corgi was named the 11th most popular dog breed in the United States by the American Kennel Club.
Corgis are athletic, strong, and active herding dogs with small bodies. They stand roughly 12 inches tall and weigh between 27 and 30 pounds. They enjoy playing with humans and are the perfect family dog because they get along well with kids. For these reasons, you'll see tons of Corgi puppies for sale in Texas, but how do you choose a reputable breeder?
One of the main reasons we've created a list of the best Corgi breeders in Texas is due to the rise of puppy mills and backyard breeders that are selling these dogs at a cheap rate. However, many of these dogs may have genetic or health issues which will cost you more money in the long run. We did our own independent research to find breeders who have AKC registered dogs, perform health testing, do genetic testing, and offer some sort of health warranty.
Other articles you might like: French Bulldog Breeders in Texas and Golden Retriever Breeders in Texas.
LeMitri's is located in the suburbs of Houston, Texas. They take great pride in raising high-quality, genetically clean Pembroke Welsh Corgi puppies that any family will enjoy. Their puppies are raised as part of their own family and are treated with love and affection that they expect to continue in the dog's new home.
LeMitri's Pembroke Welsh Corgis are purebred and adhere to all breeding standards. All puppies have genetic testing and are not at risk for any diseases typical for corgis – Degenerative Myelopathy (DM), Exercise-Induced Collapse (EIC), Von Willebrand Disease (VWD), and more. Genetic testing is performed and cleared for a total of 31 traits and 223 genetically carried diseases.
Additionally, all their Corgi puppies come with a health guarantee. Puppies will have tails docked, dewclaws removed, come with their first two sets of shots, first heartworm prevention, and will have been dewormed multiple times.
All of LeMitri's corgi puppies come with an AKC registration and are available as pets as well as for established breeders.
Their Corgi puppies cost $3,000. If your family wants to be guaranteed to get a puppy from LeMitri's, you'll need to put down a $100 deposit which goes towards the final price of the dog.
For pickup, you can either come to LeMitri's for your new companion or, if you are located in another state, LeMitri's owners can either meet you halfway or they can ship your Corgi puppy via Delta or American Airlines. Typically, it costs $300 to $400 to ship a puppy.
LeMitri's prides themselves in updating all of the future puppy owners weekly with pictures, videos, and live streams! This way, you will get to know your puppy will before the pickup date.
Corgi Breeder Details
PuppySpot is one of the top breeders on our list because we used them to get our puppy and can vouch that they make getting a Corgi extremely simple. First, PuppySpot is a network of really reputable breeders that are all screened to a minimum of USDA standards. This ensures that no puppy mills or backyard breeders qualify to list a Corgi puppy because you have to be licensed and registered. In fact, less than 10 percent of all breeders who apply will make the cut.
Second, PuppySpot only lists puppies that are already born. This means that you won't have to wait on an extremely long waitlist for a litter. Corgi puppies in Texas are extremely popular right and you're likely going to be waiting several months if you purchase through a traditional breeder. Since PuppySpot is a network of Corgi breeders all around the United States, they have puppies for sale today. They are also one of the few companies that has their own airline to fly each puppy out safely to you. 
Lastly, you can see pictures of each Corgi puppy and easily sort by age, size, color, and gender. There are two types of Corgis for sale: American Corgis and Cardigan Welsh Corgis. There aren't a ton of Corgis listed right now since they are a popular breed, but there is a selection of roughly ten puppies you can choose from at any given time. Some even have championship bloodlines.
When you buy a puppy from PuppySpot, it will come with a health guarantee, health inspection, and AKC paperwork. We highly recommend that you check them out.
Corgi Breeder Details:
3. Arm n' a Leg Ranch Corgis Texas
Arm n' a Leg Ranch has been offering quality Corgi puppies in Texas since 2002. Their breeds today include Pembroke Welsh Corgis, Cardigan Welsh Corgis, and American Corgis. For what it's worth, these were also one of the oldest Corgi breeders in Texas that we could find.
Each of these Corgi puppies in Texas are AKC, CKC, or ACA registered by the time that you pick them up. In addition, their puppies will have their first vaccinations and multiple dewormings before they leave for their new homes at eight weeks of age. All of the parent dogs have been genetic and health tested to ensure that their Corgi puppies will be happy and healthy.
Arm n' a Leg's goal is to provide happy, healthy, and well-socialized Corgi puppies to a family looking for a well-tempered dog. This is one of the reasons that they offer a one-year genetic health guarantee. To mitigate the spread of any diseases to their Corgi puppies, they do not allow puppies to touch the dirt. Instead, the puppies play in designated areas several times a day for exercise.
Their Corgi puppies in Texas will have their 1st vaccinations for Parvo when they are 5-6 weeks old and wormed at two, three, four, and six weeks of age. All puppies raised at Arm n' a Leg Ranch in Texas are also microchipped through AKC Reunite.
Pricing for Arm n' a Leg Corgis puppies in Texas is as follows:
Pembroke Corgis with red and white coats or tri-color coats are $1500
Bluie's are $1800, and Fluffies start at $2000
Cardigan Corgis with merle coats are $1800
Red and white coats are $1800
Brindle coats are $1600
Black and white are $1500
American Corgis with red and white or tri-coats are $1500
Merle coats are $1800
Brindle coats $1600
A $400 non-refundable deposit is required to hold the Corgi puppy that catches your eye. This Corgi breeder is located in Jacksonville which is between Dallas and Houston in eastern Texas.
Corgi Breeder Details
4. Ranch Hand Corgis Texas
RanchHand Corgis are a responsible Pembroke Welsh Corgi breeder with two locations: one in Texas and one in the heart of the Midwest. Their goal is to raise quality AKC Pembroke Welsh Corgi puppies while placing extreme emphasis on raising happy and healthy companion dogs that will become a part of a family.
They raise their Corgi puppies in their homes as part of the family in Bardwell, Texas. The puppies will come to their new families very well socialized. This is because Ranch Hand works with the Corgis from the moment they are born so they will be socialized with many people and many different animals.
Ranch Hand Corgi puppies come to new families with all vaccinations, deworming, and a health guarantee. Ranch Hand prefers to hand-deliver their puppies to their new families and establish a working friendship for future purchases and referrals. They do not ship any of their Corgi puppies so you will have to come pick them up or be local.
Ranch Hand Corgis Texas does require cash for payment at the time you receive your puppy.  They will hold you a spot on their waiting list for half of the purchase price of a Corgi as a deposit. The deposit for your Corgi puppy can be made by check, cash, or Paypal. A purchaser also may pay the total balance of the puppy before picking them up with a certified bank check, money order, or Paypal.
All puppies are $1,500 for limited AKC registration and a spay or neuter contract is required unless otherwise discussed. A questionnaire must also be filled out before purchasing one of their Corgi puppies in Texas to ensure all their dogs are going to good and loving homes where they will be cared for and become part of a family.
Corgi Breeder Details
5. Harman Corgi Puppies Texas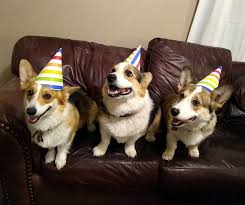 Harman loves their Pembroke Welsh Corgis and enjoying raising this wonderful breed. They live on a farm in the Texas Panhandle near Perryton, where they also raise show pigs and their prized Pembroke Welsh Corgis. All their Corgi dogs help around the farm and are not only well socialized with people, but also socialized with livestock, horses, and cats.
They strive to raise well socialized, healthy, and well-structured Pembroke Welsh Corgi puppies in Texas with good dispositions that will become a person's new best friend.  Harman Corgis have the luxury of running around their farm and then relaxing in a climate-controlled environment whether it is hot or cold outside.
Harman's Corgi puppies are also healthy and raised using the Puppy Culture protocol so they have been started with early potty training, crate training, and general obedience training before they go to their new homes. 
They are doted upon from the time they are born and receive age-appropriate vaccinations and deworming.  All their Corgi puppies in Texas are also veterinarian checked to ensure overall health.  Moreover, they are checked to verify they have a correct bite and no eye, hernia, knee, or elbow issues.
Harman Corgis does offer shipping options, though they prefer ground transportation when possible and have successfully transported puppies to their new owners throughout the United States. Other options such as a flight nanny or meeting at the closest airport are also possible.
Pricing for Harman Corgis that are CKC registered with standard colors starts at $900. The $1,000, AKC registered Corgis with standard colors start at $1,200 to $1,300. Their Fawn and Blue colored Corgi puppies start at $1,000.
Corgi Breeder Details
Address: 12498 Co Rd 16, Perryton, Texas 79070
Phone: (806) 202-2176
Website: Harman Corgis Texas
6. Dovetail Ranch Texas
The Dovetail Ranch is located on 45 acres of rolling hills just outside Dublin, Texas which is approximately 70 miles southwest of Fort Worth, Texas. The owners and breeders have over 30 years of experience raising and training various dog breeds. They sell mini Australian Shepherds, Labrador Retrievers, and Corgi puppies.
Their dogs are AKC and ASDR registered to adhere to purebred standards. Dovetail has always strived to raise the best dogs possible as they are raised to be well-mannered family members. Moreover, their Corgi puppies in Texas are socialized to various household noises, people, children, and other animals.
This helps to ensure that your Corgi puppy develops into even-tempered dogs that will provide a family with years of love and companionship. Dovetail Corgis are healthy, intelligent, well cared for, and most of all loved. Your dog will be mostly potty trained at pickup.
Dovetail prefers hand delivery of their puppies, but they also ship via air freight. Airfreight runs an additional $450 and includes the required puppy vaccinations, veterinarian checks, a health certificate, and an airline-approved crate.
Dovetail Corgis in Texas tries to ship via United Airlines Pet Safe Program or American Airlines Pet Cargo. Dovetail can also meet a family at the baggage claim if they would like to fly into Dallas-Fort Worth airport to pick up their Corgi puppy.  The fee for this is $90 for delivery and $40 for the extra veterinarian check and health certificate.
A $300 non-refundable deposit is required to hold one of these Corgi puppies or to reserve a puppy and be added to Dovetail's wait list. The remaining balance is due when the puppy goes home and can be paid using either by direct payment to Dovetail or using Paypal. The full pricing of Dovetail Ranch Corgi puppies in Texas varies widely so be sure to contact them.
Corgi Breeder Details
Conclusion for Best Corgi Breeders in Texas
Corgi puppies are growing in popularity across Texas and the United States. Known for their small stature, distinct colors, and loving temperament, it's no wonder there are so many Corgi breeders in Texas!
Choosing a breeder doesn't have to be difficult or overwhelming. Choose from the breeders on our list, or start your own search by checking word-of-mouth recommendations, reviews, and even your vet's office. We wish you the best of luck in finding your new Corgi!
Other articles you would like:
Garrett loves animals and is a huge advocate for all Doodle dog breeds. He owns his own Goldendoodle named Kona. In addition, he volunteers at the Humane Society of Silicon Valley, where he fosters dogs and helps animals. Garrett enjoys writing about Doodles and believes that dogs can teach humans more about how to live than humans can teach a dog.
Why Trust We Love Doodles?
At We Love Doodles, we're a team of writers, veterinarians, and puppy trainers that love dogs. Our team of qualified experts researches and provides reliable information on a wide range of dog topics. Our reviews are based on customer feedback, hands-on testing, and in-depth analysis. We are fully transparent and honest to our community of dog owners and future owners.