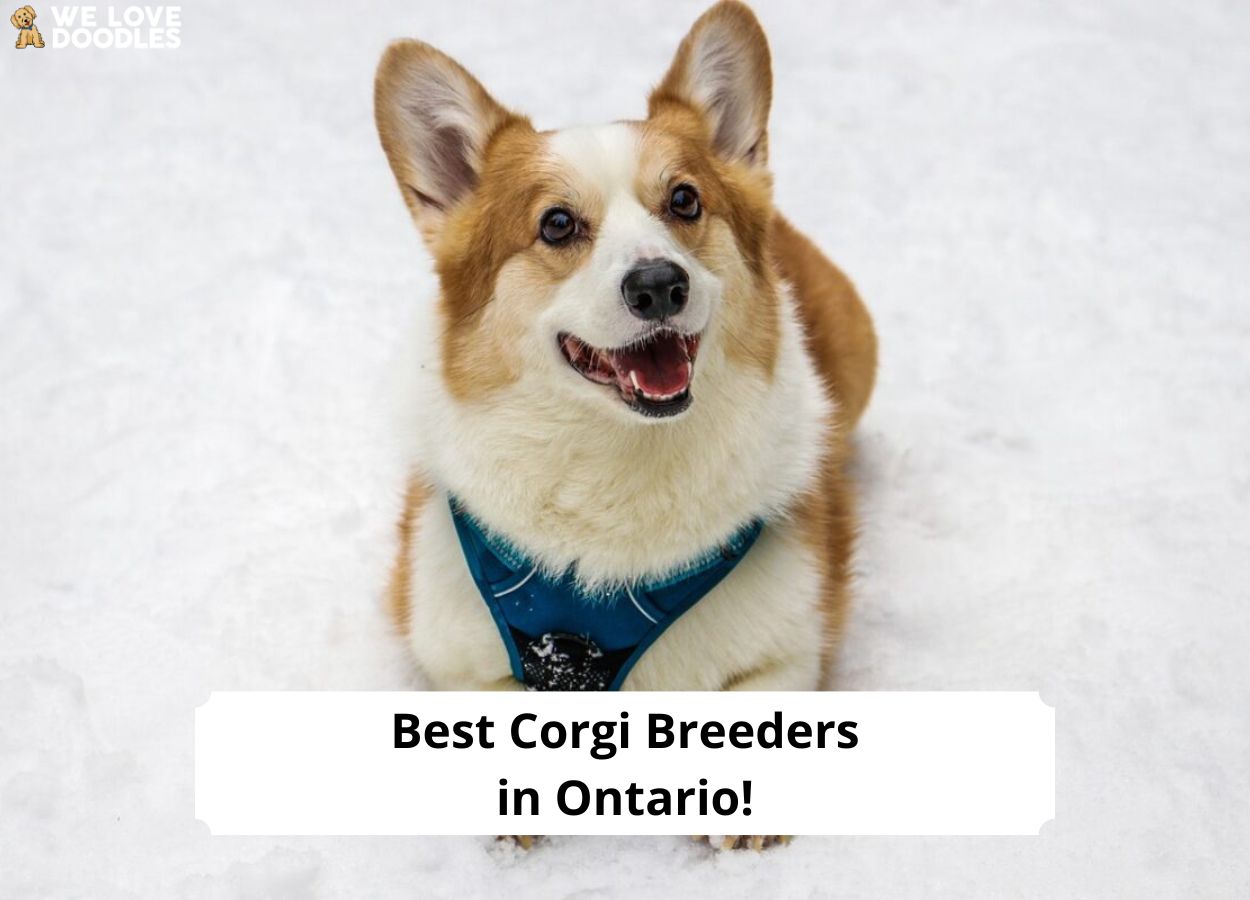 If you are looking for reputable Corgi breeders in Ontario, you've come to the right place.
With big soulful eyes and their trademark short, stumpy legs, Corgis are one of the most beloved breeds. However, like all purebreds, they are prone to a few genetic diseases such as hip dysplasia, Von Willebrand disease, and intervertebral disc disease.
That's why it's so important to select the right breeder. Responsible, ethical breeders will diligently screen their adult dogs for these diseases and will not breed those dogs with genetic conditions. This is to avoid passing down the condition to future generations.
Here are all of our favorite Corgi breeders in Ontario.
Before scrolling down this list of Corgi breeders in Ontario, check out: 8 Best Australian Shepherd Breeders in Ontario! (2023) and 4 Best Havanese Breeders in Ontario! (2023).
1. KamValley Reg'd Pembroke Welsh Corgis
Kaministiquia is the home of KamValley Corgis, which is a small, rural community northwest of Thunder Bay. KamValley offers indoor and outdoor kennel buildings and an enclosed 20-acre dog park for daily exercise and socialization.
In addition to living in their home with the KamValley Corgis family, their puppies also get daily playtime together, resulting in early socialization and well-balanced, versatile dogs.
Having been involved with purebred dogs for 35 years, KamValley Corgis moved to Pembroke Welsh Corgis 22 years ago.
They strive to breed Pembroke Welsh Corgis with sound structure and superb temperament. As part of their breeding program, the sires and dams are selected based on their character and health in order to make sure the puppies will live long and healthy lives.
Their puppies are vaccinated, vet-checked, microchipped, and registered with the Canadian Kennel Club.
To avoid any of the major health issues Corgis are prone to, breeders perform DNA tests on their breeding pairs. In addition to a lifetime of support, breeders also offer a one-year genetic health guarantee.
A member of the Canadian Kennel Club and Pembroke Welsh Corgi Association (Canada), KamValley Corgis also competes in conformation dog shows in addition to many other activities such as obedience, agility, and herding trials.
KamValley Reg'd Pembroke Welsh Corgis Details:
2. Rail Edge Corgi
Rail Edge Corgis is a family-owned business focused on Pembroke Welsh Corgis. Despite being fairly new to the market, this Corgi breeding outfit is ethical, responsible, and reputable, integrating a great deal of love, care, and attention to promote the puppy's mental and physical development.
Located on a 23-acre hobby farm between Thamesville and Bothwell, Rail Edge makes Corgis their passion, and their operations focus on the betterment of the breed.
Rail Edge's mission is to produce healthy, happy puppies with excellent conformation and temperament for every Corgi lover. Purebred dogs at Puppy Culture are raised using the Puppy Culture program, weaned on TLC puppy food, and socialized early on before they leave for their new homes.
A two-year health guarantee is included with all puppies from this breeder, and every puppy gets its first vaccination, is dewormed, and has its dew claws removed.
In addition, they include early neurological stimulation and socialization programs in the package price.
Rail Edge Corgi Details:
3. Faerie Tale Corgis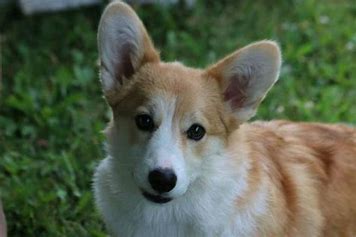 In Niagara-on-the-Lake, you'll find Faerie Tale Corgis, a family-owned Pembroke Welsh Corgi hobby breeder that strives for high-quality bloodlines. Health, temperament, and conformation have been hallmarks for this breeder since 1993.
As part of the Faerie Tale Corgis breeding program, they carefully select breeding dogs that are OFA-cleared. The parents are tested against common hereditary health problems including hip and elbow dysplasia, Von Willebrand's disease, degenerative myelopathy, and intervertebral discs.
The breeding team at Faerie Tale Corgis ensures the health and behavior of their litters by testing their parent dogs and only using breeding dogs with sound temperaments and excellent conformation. Faerie Tale also adheres to the AKC's Pembroke Welsh Corgi breed standard.
Each Corgi puppy is vaccinated, dewormed, and microchipped before they are ready to leave for their new homes, along with undergoing proper early socialization.
In addition to a limited or full CKC registration, the breeders offer Corgis in multiple colors such as red and black, fawn, and red. All their puppies come with a one-year health guarantee against congenital disabilities, and a vet check, as well as lifetime support.
Faerie Tale Corgis Details:
4. Curig Pembroke
Curig Pembroke has been breeding Corgis since 1972. The owner, Barbara, founded the breeding operation together with her mother, and both women are deeply passionate about the breed.
They have achieved great success in the Corgi world due to their love of dogs and shared philosophy on breeding. Even though Barbara lives near Ottawa and her mother, Juliana, lives in Edmonton, Alberta, the duo maintains a small, quality breeding program that relies on genetic testing and careful selection.
During their time in the show ring, they participated in numerous events to promote their dogs. They produced several beautiful companion dogs that were a combination of bloodlines from England, the United States, New Zealand, Australia, and Canada.
Having shown and judged Pembroke Welsh Corgis for many years, Barbara has a passion for them. At the 2014 Pembroke Welsh Corgi Club of America convention, Barbara served as a judge for Pembroke Welsh Corgis.
Compared to other breeding programs, theirs is small and highly selective. To guarantee that their puppies come from healthy parents, they run comprehensive genetic tests on all potential parents and only breed when they are certain they are healthy.
Curig Pembroke Details:
5. Regal Corgis
Based in Southern Ontario a short drive from Kitchener-Waterloo and Toronto, Regal Corgis is a small, family-owned breeding business. Their main goal is to produce healthy, happy, and well-socialized puppies that will become loving additions to any family.
To achieve this, they carefully select their breeding pairs to ensure that their puppies are of the highest quality. They also follow a strict breeding program that includes health screenings and genetic testing to ensure that their puppies are free of any inherited genetic disorders.
In addition to their breeding program, Regal Corgis also provides their puppies with the best possible care and socialization from the moment they are born. Their puppies grow up in a loving and nurturing environment, where they get plenty of attention and socialization from an early age.
This helps to ensure that their puppies are ready for their new homes when they are old enough to leave the breeder.
They have a mix of both male and female Pembroke Welsh Corgis, each of which has been carefully chosen for their health, temperament, and conformation to the breed standard.
Their dogs are registered with the Canadian Kennel Club and are regularly screened for genetic disorders to ensure their puppies are healthy and free of any inherited conditions. All their puppies come with a one-year health guarantee.
Regal Corgis is a responsible and ethical breeder dedicated to their puppies' health and well-being. They are committed to providing their puppies with the best possible care and socialization and placing them in loving homes where they will be well-cared for.
Regal Corgis Details:
6. Ravinel Pembroke Welsh Corgis
Last on our list of Corgi breeders in Ontario is Ravinel Pembroke Welsh Corgis, which has been breeding and raising Corgis for over 25 years. This well-respected breeding program at Ravinel focuses on producing healthy, even-tempered Corgis with excellent conformation.
Ravinel is dedicated to preserving the breed's integrity and producing puppies that will be a joy to own. To achieve this, the breeder carefully selects the sires and dams for their breeding program, ensuring that they are health-tested and have the desired characteristics and temperament.
The Corgis at Ravinel are raised in a loving and nurturing environment and are well-socialized from an early age. The puppies receive regular veterinary care and are introduced to basic training and obedience before they are ready to go to their new homes.
The puppies are CKC-registered and come with a health guarantee. The breeder is always available to provide support and advice to new puppy owners and to answer any questions they may have.
Their dedication to the breed, commitment to producing healthy and well-tempered puppies, and exceptional customer service make them an excellent choice for anyone looking to add a Corgi to their family.
Several genetic health tests have been conducted on their puppies, including hip (OFA), eye (CERF), vWD (von Willebrand's disease), and Degenerative Myelopathy (DM).
Ravinel Pembroke Welsh Corgis Details:
Frequently Asked Questions
How much should you pay for a Corgi puppy?
A healthy Pembroke Welsh Corgi puppy can cost anywhere from $3,000 to $3,600 CAD.
Are Corgis worth it?
These smart, agreeable, family-friendly dogs are beloved for a reason. Corgi owners cherish their dog's affection and it's common for them to get a second Corgi.
Why do Corgis sploot?
Like other dogs, Corgis like to sploot when they want to relax and get comfy.
Conclusion for "Best Corgi Breeders in Ontario"
Still can't find your Corgi bestie? You might have to check Manitoba or Quebec! Picking from Corgi breeders in Ontario doesn't have to be difficult.
Start by visiting the breeder's website or social media page to look for information about their history and philosophy on raising and selling puppies.
Check out their reviews from previous customers too, as that feedback can be invaluable in making an informed decision. You can also get recommendations from trusted sources such as vets or trainers.
If possible, make an appointment to meet with the breeder in person. They should be able to answer any questions you might have about their stock, how often they breed dogs, and the medical care their puppies receive before leaving for their new homes. Good luck with your search.
For more guides similar to this list of Corgi breeders in Ontario, check out:
Before you bring home a Corgi from a breeder in Ontario, learn more about the breed by watching "Want a Corgi Puppy? Things to Know! || Extra After College" down below: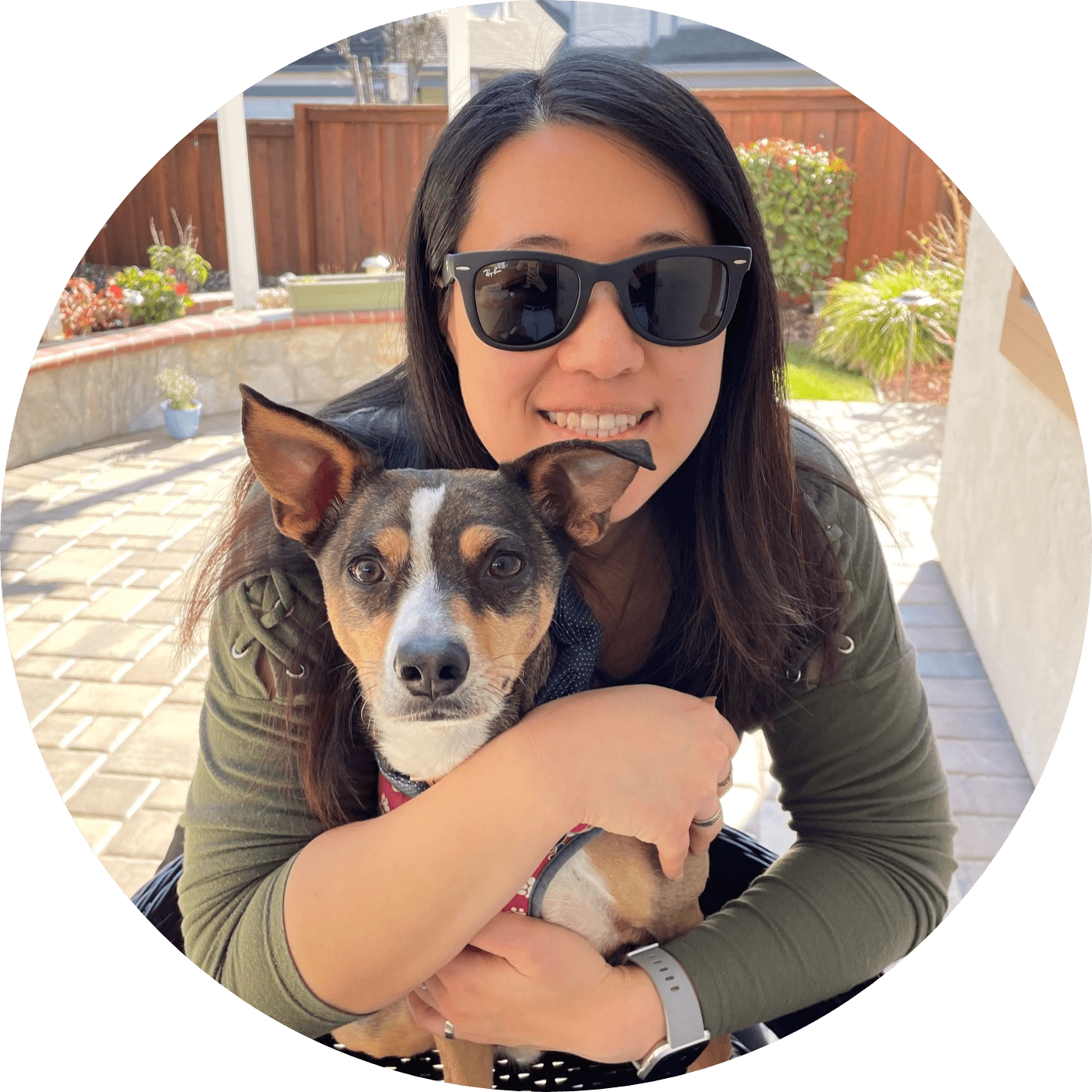 Dr. Sabrina Kong graduated from the Royal Veterinary College in England in 2016 and has been working at a small animal clinic in Northern California since then. She grew up in the Bay Area and got her bachelor's degree from Cal Poly San Luis Obispo. She also became a Certified Canine Rehabilitation Practitioner through a program at the University of Tennessee.
When she isn't in the clinic taking care of her four-legged patients, she enjoys traveling and trying new foods with her friends and her three-legged dog, Apollo. She adopted Apollo from her clinic when he was a puppy with numerous health issues. Dr. Kong truly cares about taking care of animals.