e
Here's what you need to know if you're searching for breeders with Cockapoo puppies for sale in Australia. Cockapoos, or Spoodles, are a cross between a Cocker Spaniel and a Poodle.
These little dogs are friendly and smart, and they're great for families with young children and seniors. Cockapoos are low-shedding dogs, as well, so people with allergies are unlikely to suffer when a Cockapoo is chosen as a family pet.
Before scrolling down this list of breeders with Cockapoo puppies for sale in Australia, check out these other breeder recommendations: Best Maltipoo Breeders in Australia and Best Cockapoo Breeders in the United States.
Cockapoo Breeders in Australia
Do you live in Australia and wish to adopt a Cockapoo? We have just the list for you. We've researched breeders in Australia and compiled a list of the best of the best.
These kennels are responsible and reputable, and choosing from this list will help you avoid puppy mills, which are known to breed unhealthy dogs.
Of course, we recommend you do your research. Interview your breeder before placing a deposit. Use your common sense and your intuition to match your family with a breeder who fits your lifestyle.
Cockapoo Product Recommendations: Best Puppy Flea Shampoos and Best Dog Crate Alternatives.
1. Banksia Park Puppies
Banksia Park Puppies is an Australian Cockapoo breeder that's been in business for over 50 years. Three generations have been raising small, hypoallergenic breeds responsibly and ethically. In other words, the Banksia Park Puppies team knows their stuff.
This kennel breeds Cavadors, Cavoodles, Groodles, Schnoodles, and Spoodles, so you'll have a large selection of dog breeds to choose from when it's time to adopt your pet. If it's a Spoodle you're looking for, you'll need to place your name on a waiting list – this costs $100.
By joining this list you'll gain early access to information about available puppies. Spoodle puppies from Banksia Park Puppies cost $6,500. That price includes a 5-year genetic health guarantee, complimentary spaying or neutering, and a short training session for your new puppy.
Banksia Park Puppies Details
2. Valley View Dogs
Next on our list of the top Cockapoo breeders in Australia is Valley View Dogs. This breeder is located in Gippsland, Victoria, and is a registered breeder with the Australian government.
This kennel offers Labradoodle, Schnoodle, Spoodle, and Maltese Poodle puppies for adoption, and in addition may occasionally have adult, retired dogs who are looking for a forever home.
Your puppy will be hand-delivered by the team at Valley View dogs, and puppies are raised in-home in the company of humans and other dogs. Your puppy will be well-socialized, and the Valley View team will even bottle-feed your puppy in addition to allowing them to be mother-fed.
The total cost of your puppy may vary depending upon breed, color, or other characteristics. Contact the breeder directly for information about pricing, deposit, and the application process. Your dog has a limited health guarantee which
Valley View Dogs Details
3. Chevromist Australia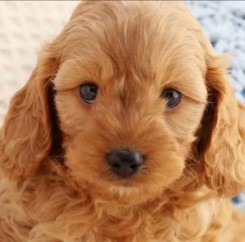 Chevromist Australia is a large-scale but responsible dog breeder located in Strathtulloh, Victoria. At any given time, they typically have more puppies available than other, smaller kennels. Rest assured, though, that this kennel is a registered Domestic Animal Business and is regularly inspected for adherence to national and local guidelines.
In other words, this is not a puppy mill, but a reputable Cockapoo breeder in Australia. To adopt a puppy, you'll first need to express interest and put down a deposit on a puppy. At that point, the breeder will let you know the total cost for your dog.
For a Spoodle, you can expect to pay around $6,000. This does not include delivery if you don't live in the immediate Victoria area; this can be arranged for an additional fee. Your dog's parents will be DNA health tested and your puppy is guaranteed to come from a healthy pedigree.
Speak to the breeder directly about the health guarantee of your specific puppy. Your dog will come vaccinated, dewormed, and it will be treated for fleas if necessary before coming home with you.
Chevromist Australia Details
4. Cottage Canines Australia
Next on our list of the top Cockapoo breeders in Australia is Cottage Canines. This kennel is located in Sydney, New South Wales, but they do offer to transport dogs or meet families when a good match is made. So even if you're not immediately local to Sydney, Cottage Canines is worth looking into.
Cottage Canines doesn't specialize in Spoodles. In fact, they don't only breed dogs. You'll find rabbits and kittens available for adoption at this breeder as well. All are responsibly bred and well cared for while they're waiting to be adopted by your family.
The cost to adopt a dog from this kennel may vary, but you can expect to pay in the $6,000 to $9,000 range for your dog. Check back with the Cottage Canines website frequently as available puppies and upcoming litter information is posted frequently. Alternatively, you may contact the kennel to inquire about upcoming litters.
Cottage Canines Australia Details
5. Springbank Spoodles
Springbank Spoodles is an Australian kennel that specializes in the breed. They're located in the Tablelands of New South Wales, and they pride themselves on the beautiful property on which your puppy will be raised. Your dog will have plenty of opportunities to play and learn, as there are rivers and dams, open fields, and wooded areas to explore.
You will have to contact the kennel for the pricing of puppies; your cost may vary based on gender, color, and other characteristics. However, all dogs will come microchipped as well as vet checked, dewormed, and vaccinated. You are welcome to pick up your puppy at eight weeks old.
Adoptive families are required to place a $500 deposit on a dog, and the order of deposits will determine the pick order. Springbank does allow "parents" to visit their new puppies, but the litter must be at least six weeks old before visitors are allowed, due to health concerns.
Springbank Spoodles Details
6. Pepe Spoodle Puppies
Pepe Spoodle Puppies is a breeder that ships across Australia; no matter which state you live in, these puppies are just a phone call away. The Spoodle puppies are raised in an in-home environment, and your puppy will be well cared for in the weeks leading up to adoption.
This kennel has been in business for 12 years and is committed to raising healthy puppies with good personalities. Pepe Spoodle Puppies are sold either as pets or for breeding. If you purchase breeding rights, you may request copies of the parents' pedigree papers.
Your dog, regardless of breeding rights, will come with a one-year health guarantee against genetic and other conditions. To hold your puppy, you may pay in full or you may place a deposit in the amount of 20% of the total cost of your dog.
The total cost may vary, but you can expect to pay approximately $1,300 for your new puppy. To gain a better understanding of how Pepe Spoodle Puppies raises and trains their dogs, you can check out the week-by-week timeline on the kennel's website.
Pepe Spoodle Puppies Details
7. Spoodle Puppies Australia
Last on the list of breeders with Cockapoo puppies for sale in Australia is "Spoodle Puppies Australia." The last kennel on our list of the top Cockapoo breeders in Australia is Spoodle Puppies Australia. This breeder is located in the Melbourne area, but puppies can be flown anywhere across the continent.
Contact the breeder for information about the cost of this delivery service. Unfortunately, the Spoodle Puppies Australia team doesn't update their website frequently when new litters have arrived. However, you may contact the breeder via their website to find out about upcoming puppy availability.
Spoodles Puppies Australia dogs are bred as pets and companions; they are not meant to be sold for breeding purposes. You can expect to be interviewed before adopting a puppy. You'll be asked about your household, your family, and other aspects of your new puppy's life. This is to ensure that Spoodles Puppies Australia dogs are matched with families that are appropriate.
Spoodle Puppies Australia Details
Conclusion For "Cockapoo Puppies For Sale in Australia"
Congratulations on deciding to adopt a Cockapoo puppy! This breed is loving, smart, and appropriate for families of all sizes. They're hypoallergenic, too, so even if your family has allergy sufferers, this breed is a good match. As you search for a Cockapoo puppy, it's important to remember to avoid puppy mills.
Seek out responsible, reputable breeders who will care for your dog's social and medical needs in their earliest weeks. Doing so will increase the likelihood that you're adopting a healthy pet who will be a member of your family for years.
For more guides similar to this list of breeders with Cockapoo puppies for sale in Australia, you can check out:
Before you purchase a Cockapoo from a breeder in Australia, you can learn more about the breed by watching "Cockapoo Dog Breed Guide" down below: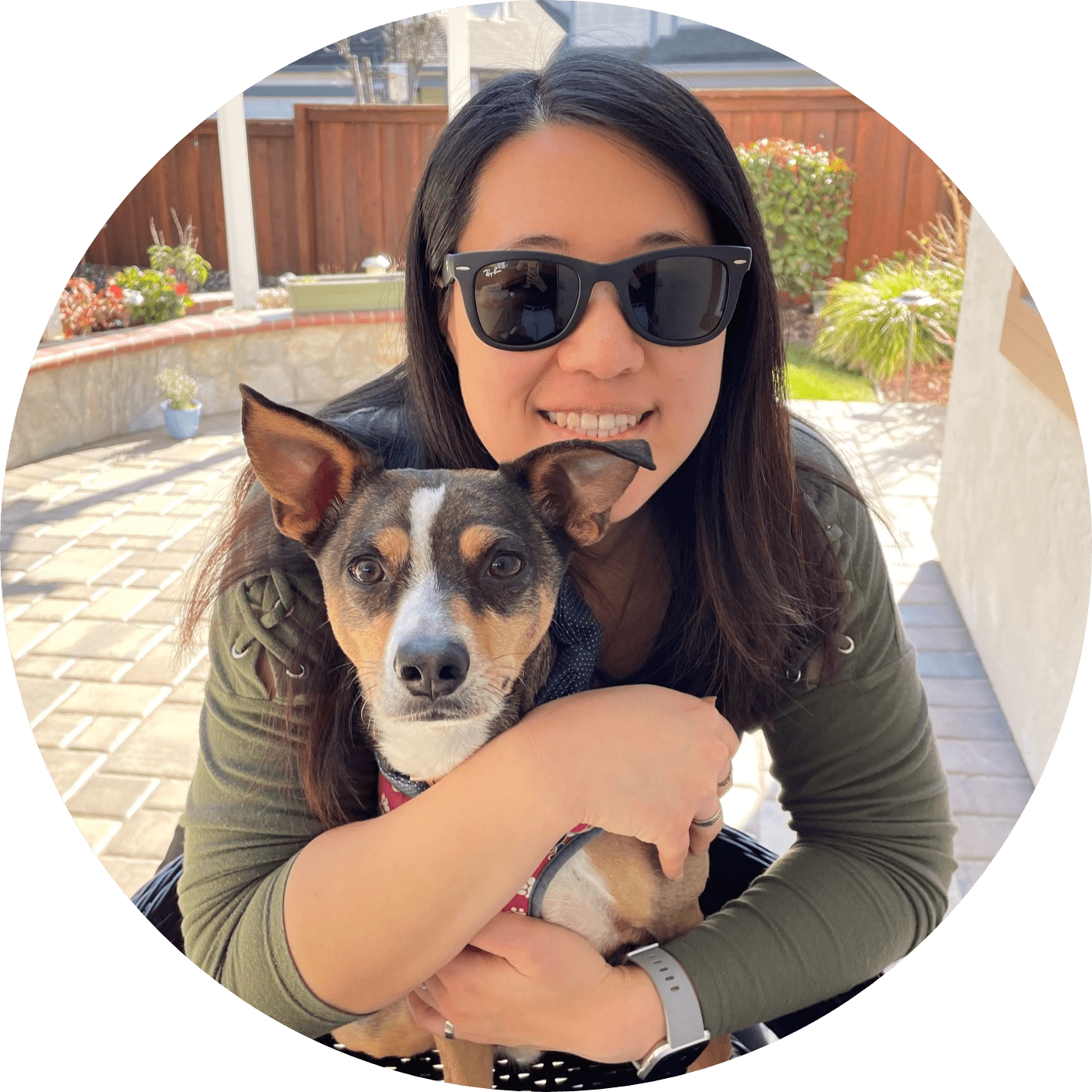 Dr. Sabrina Kong graduated from the Royal Veterinary College in England in 2016 and has been working at a small animal clinic in Northern California since then. She grew up in the Bay Area and got her bachelor's degree from Cal Poly San Luis Obispo. She also became a Certified Canine Rehabilitation Practitioner through a program at the University of Tennessee.
When she isn't in the clinic taking care of her four-legged patients, she enjoys traveling and trying new foods with her friends and her three-legged dog, Apollo. She adopted Apollo from her clinic when he was a puppy with numerous health issues. Dr. Kong truly cares about taking care of animals.