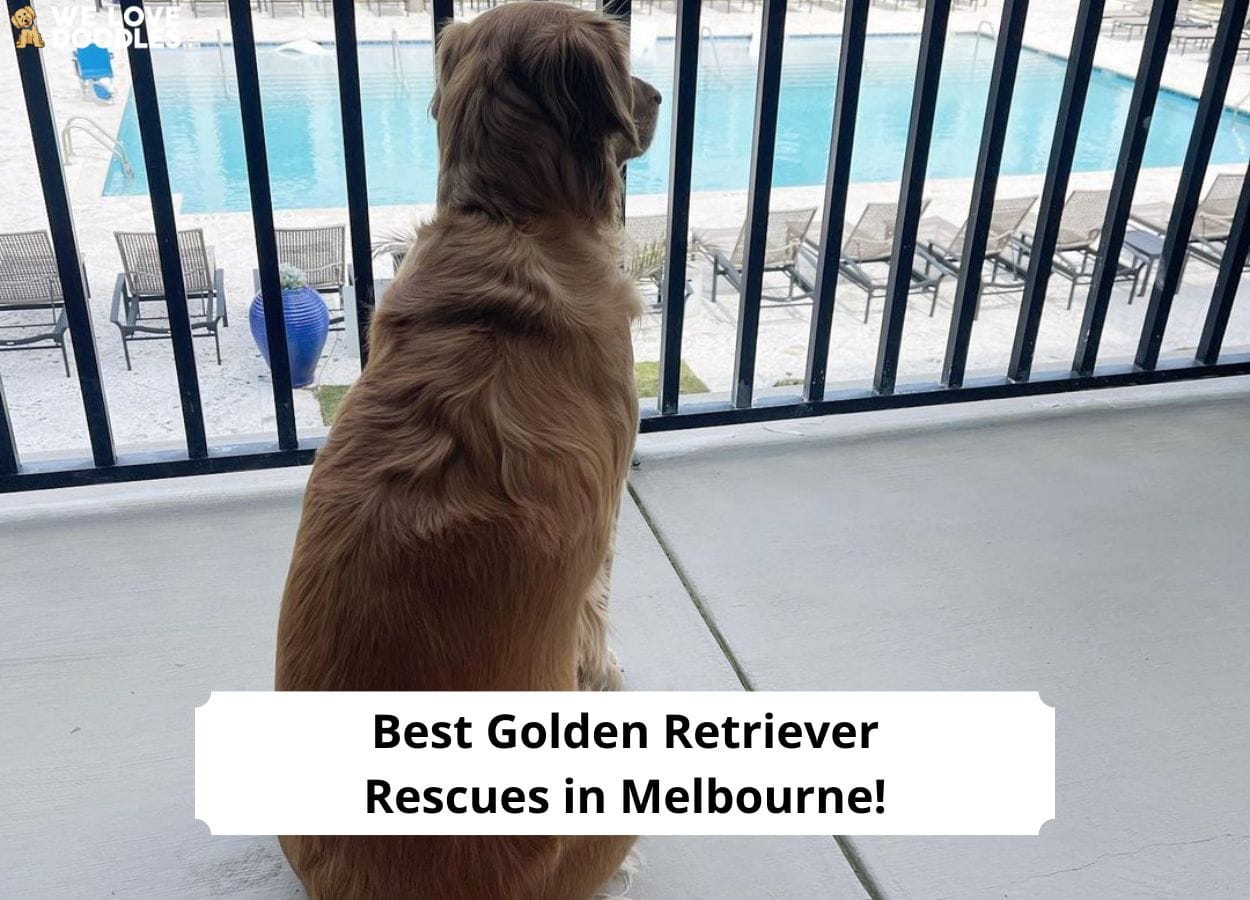 Are you comparing Golden Retriever rescues in Melbourne? If so, you've come to the right place. We've taken a look at the best Golden Retriever rescues in Melbourne and surrounding areas so you can start your search with a list of trusted shelters.
Opening your home and heart to a rescued Golden Retriever can be a rewarding experience. Many Golden Retrievers Rescue shelters in Melbourne are overflowing with abandoned and neglected Golden Retrievers.
Golden Retrievers are one of the most popular dog breeds in Australia, which means there are many great dogs ready to go to a good home. By adopting one, you will help these shelters and might also save a life.
Before you scroll further down this list of Golden Retriever rescues in Melbourne, check out: Best Dog Trainers in Melbourne and Best Dog Rescues in Melbourne.
1. Golden Retriever Rescue INC
Golden Retriever Rescue Inc (GRR) is one of the most reliable welfare organizations striving for the care and welfare of abandoned and surrendered Golden Retrievers. The GRR is a registered charity (CFN 20759) and they strictly adhere to the code of ethics laid down by the CFN (Charitable Fundraising Authority).
GRR, Inc has facilities in NSW, VIC, and ACT. Once a Golden Retriever enters their facility, it is assessed for health and temperament. They offer food, shelter, training, and veterinary care to the dog. They also arrange to rehome rescued Golden Retrievers to loving families only after the dogs are ready.
GRR Inc. is also striving hard to end puppy mills and backyard breeding of this wonderful breed. Adopting a puppy from this rescue supports their efforts.
Also, check out their current rescues in case you wish to adopt. Note that you will be asked to fill out a detailed adoption questionnaire so the organization can assess if you are a suitable candidate.
Golden Retriever Rescue INC Details:
2. Golden Paws Rescue
The ​Golden Paws Rescue, Inc. has been operating since 2015 in and around Brisbane, Sunshine Coast, and Fraser Coast Region, Queensland. They are a registered charity with the Australian Charities and Non-Profit Commission (IA56348) and strictly adhere to their code.
​Golden Paws Rescue Inc is also DGR-endorsed, meaning you get a tax deduction for every donation over $2. If your life situation has changed and you have no option but to surrender your Golden, Golden Paws Rescue will take your dog in and ensure that it receives the best care it deserves.
They also take in Golden mix breeds that have the charming Golden Retriever personality.
If you find a stray Golden, you can contact Golden Paws Rescue, so they can pick it up and assess it for health and temperament. The rescue shelter also provides training and medical care to dogs in need. They even place some Goldens in loving foster homes until they can find their permanent homes.
Note that Golden Paws Rescue assesses each adopting family carefully and makes a note of their past and present pets, kids, and lifestyle. The organization also arranges events and fundraisers to fund this program.
Golden Paws Rescue Details:
3. Animal Aid Dog Adoptions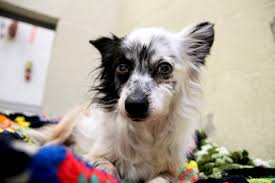 Animal Aid is located in the Greater Melbourne area. They often have Golden Retrievers for adoption and might even take in a Retriever if they have the capacity.
Animal Aid has been a place of refuge for thousands of lost and abandoned animals. The founders of Animal Aid – Alex and Stella Grierson – started this wonderful not-for-profit organization way back in 1938.
Today, this ever-growing community of animal lovers has rescued thousands of cats, dogs, and pocket animals in the last 85 years. They take every step possible to avoid euthanization, and never euthanize due to space or time constraints.
Every dog is vet-checked, spayed or neutered, and microchipped. They also have an online guide to adopting your new pet to provide guidance before and after adoption.
Whether you have a Golden to surrender, wish to donate, or adopt from Animal Aid, here are their contact details.
Animal Aid Dog Adoptions Details:
4. Australian Animal Protection Society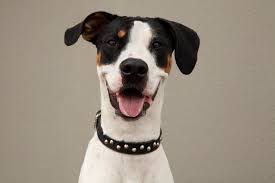 The Australian Animal Protection Society was formed by a group of like-minded animal lovers who got together to help protect animals in the South Eastern Melbourne area.
At the time of writing this guide, the AAPS did not have any Golden Retrievers for adoption. However, check back with them from time to time because they might have one for you.
This non-profit welfare charity also works closely with other animal welfare organizations to help all animals in need. In the 50 years since its conception, the AAPS has rescued thousands of ferrets, dogs, cats, and other domesticated animals.
The adoption fee for adopting a dog from this rescue includes desexing, microchip, 1st vaccination, a collar, and a 2-week health check from their team of veterinarians. Adoption fees depend on the dog, but their website does not specify the amount or criteria. Some dogs even had waived adoption fees, and those are easy to see from the available dogs page.
This rescue spells out a 4-step plan prior to visiting their location. They encourage searching through the adoptable dogs online and filling out an application before visiting.
Australian Animal Protection Society Details:
5. Pet Rescue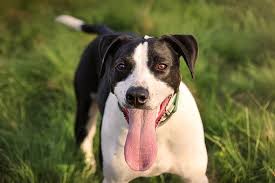 Pet Rescue Australia has been helping distressed animals find homes since 2004. Their work has made a huge difference to the rescue community and they keep finding ways to rehabilitate, rescue, and rehome all kinds of animals. Here are their impressive statistics:
Pet Rescue

Australia

has had over 700,000 animals adopted.
They have raised over $13 million dollars for feeding and caring for their rescued animals.
The 100 percent non-profit welfare organization offers a tax deduction on all donations. This registered charity has also received several Australian Charity Awards.
All dogs available for adoption are spayed or neutered, vaccinated, vet-checked, microchipped, wormed, and flea-treated. They also do any necessary dental work, surgery, and eye treatments the dogs may need.
At the time of writing this guide, they had over 2385 dogs in need of a home on their website and you might find a Golden Retriever among them. They have an impressive dog search tool that allows you to search by dog sizes, location of the rescue, and even lifestyle factors, such as kids and pets.
To adopt, create a profile and click the "Enquire" button on the page of the dog you are interested in. Adoption fees vary by dog.
Please contact them through Facebook, as no phone number or email address is listed on their site.
Pet Rescue Details:
6. Melbourne Animal Rescue
Also known as MAR, the Melbourne Animal Rescue non-profit charity organization has successfully rehomed more than 800 cats and dogs since July 2010. They focus more on quality than quantity, meaning they keep their animal's welfare as the top priority.
This is a small rescue that focuses on quality of care. All donations to MAR are tax deductible, so do consider donating.
To adopt, complete an adoption application that will include a questionnaire about your lifestyle. They will adopt dogs to the best fit. Dogs are also allowed a two-week trial period and can be returned to the rescue for a full refund if they don't work out with your family.
This no-kill rescue also has a huge foster care network, so if you are looking to adopt or surrender a Golden Retriever, get in touch.
Melbourne Animal Rescue Details:
7. Save a Dog
Save A Dog saves thousands of animals and is an established leader of the no-kill movement. They provide palliative and veterinary care for animals that need it.
Their work proves that shelters don't need to resort to unnecessary euthanization and it is possible to help every animal in need get the love and care it deserves. Since 2015, they have saved over 98.6% of dogs and even found homes for most of them.
To adopt, apply for the dog you are interested in adopting, and the rescue will contact you. You can complete a viewing request to see the dogs during their specified visiting hours. Check their website to see if they are accepting walk-ins.
Adoption fees are based on the dog's age and are listed on their adoption page. Adoption fees include a microchip, a vet check, deworming, vaccinations, desexing, and temperament assessment. They match dogs to applicants with the best lifestyle for that dog.
Please consider donating to Save a Dog. Currently, they have more than 61 large and medium-sized dogs waiting for adoption. While we did not find any Golden Retrievers at the time of writing this guide, it is a good idea to talk to them about what you're searching for.
Save a Dog Details:
8. Second Chance Animal Rescue Center
Second Chance Animal Rescue Center (SCAR) is a community-based, non-profit charitable organization run by a group of veterinary experts, animal lovers, and volunteers.
Since 2008, the center has been taking in dogs and cats that are scheduled to be euthanized in pounds around Victoria.
SCAR has over 100 foster care homes that take in dogs and cats that are not ready to be adopted. They provide them with veterinary care and training as needed so they can be taken in by kind-hearted people like you.
Visit their site to read the lovely story of Murphy the Golden Retriever. SCAR turned Murphy's life around from a scared, anxious dog rescued from a backyard breeder to a playful, happy pet.
Second Chance Animal Rescue Center Details:
How to Choose Golden Retrievers Rescue Melbourne?
We only found two breed-specific rescue centers for Golden Retrievers in Melbourne – the Golden Retriever Rescue INC and the Golden Paws Rescue. However, several other dog, cat, and animal rescues often have Golden Retrievers – typically rescued from breeders and puppy mills.
While it is best to choose a shelter that has a long history, some new groups are equally reputable and doing some wonderful work.
Once you shortlist a Golden Retriever rescue center in or around Melbourne, visit often and keep an eye on their website. Try to assess the staff's knowledge about their Golden Retrievers. They should be able to provide you with medical records for their dogs. They must also have their dogs spayed or neutered, vaccinated, and dewormed.
The rescue or shelter should also be transparent about its donation status. Good shelters are not-for-profit organizations and should ideally be members of the Australian Charity or CFN (Charitable Fundraising Authority). Upon inquiry, they must show you their registration number. They should also offer a tax deduction to all their donors.
The group must also have a method of assessing their potential buyers. They must assess the lifestyle of the adopting family to be sure it is suitable for the dog.
If you are looking to surrender your Golden Retriever for some reason, please visit the shelter ahead of time. It should be clean and their dogs must appear healthy and happy. In addition to food and basic care, the rescue should offer veterinary care and/or behavior modification programs to dogs that need it.
FAQs
What age is most difficult for

Golden Retrievers

?
Adolescence is the most difficult age for most dogs, including Golden Retrievers. For Golden Retrievers, this is usually between the age of 8 months to 1.5 years. Consistent training and exercise are very important at this age because they are more likely to get into trouble during adolescence. This is why so many Golden Retrievers that are in shelters are about 1 year of age.
Are

Golden Retrievers

popular in

Australia

?
Golden Retrievers are one of the most popular dog breeds in Australia. The Australian Kennel Club recorded more than 1,100 litters of Golden Retriever puppies born in 2020, making them the second most popular breed based in Australia.

They are playful and loving dogs that make great companions. Golden Retrievers are considered easy to train compared to some other breeds, making them a great choice for a companion.
What is the best dog to own in

Australia

?
The best dog breeds to own in Australia are tolerant to heat. The most popular dog breeds in Australia, are Labrador Retrievers, Golden Retrievers, and King Cavaliers. All three of these breeds are known for being intelligent family dogs. The most important factor to consider when buying a dog in Australia is to consider your lifestyle and what you want in a dog. Then seek out the dog breeds that have the best fit.
Conclusion For "Best Golden Retriever Rescues in Melbourne"
Once you shortlist the Golden Retriever Rescues in Melbourne, ask them several questions about the dog: when was it surrendered, and, most importantly, why.
You can also ask for a trial period with the Golden Retriever you adopt – some shelters offer one and agree to take back the dog if it's not a good fit for your family. Many rescues even help with the dog's training or can recommend an expert dog trainer for the purpose.
For more guides similar to this list of Golden Retriever rescues in Melbourne, you can check out these other dog-related recommendations from our team:
Before you adopt a Golden Retriever from a rescue shelter in Melbourne, you can learn more about this dog breed by watching "Golden Retriever: The Pros & Cons of Owning One" down below: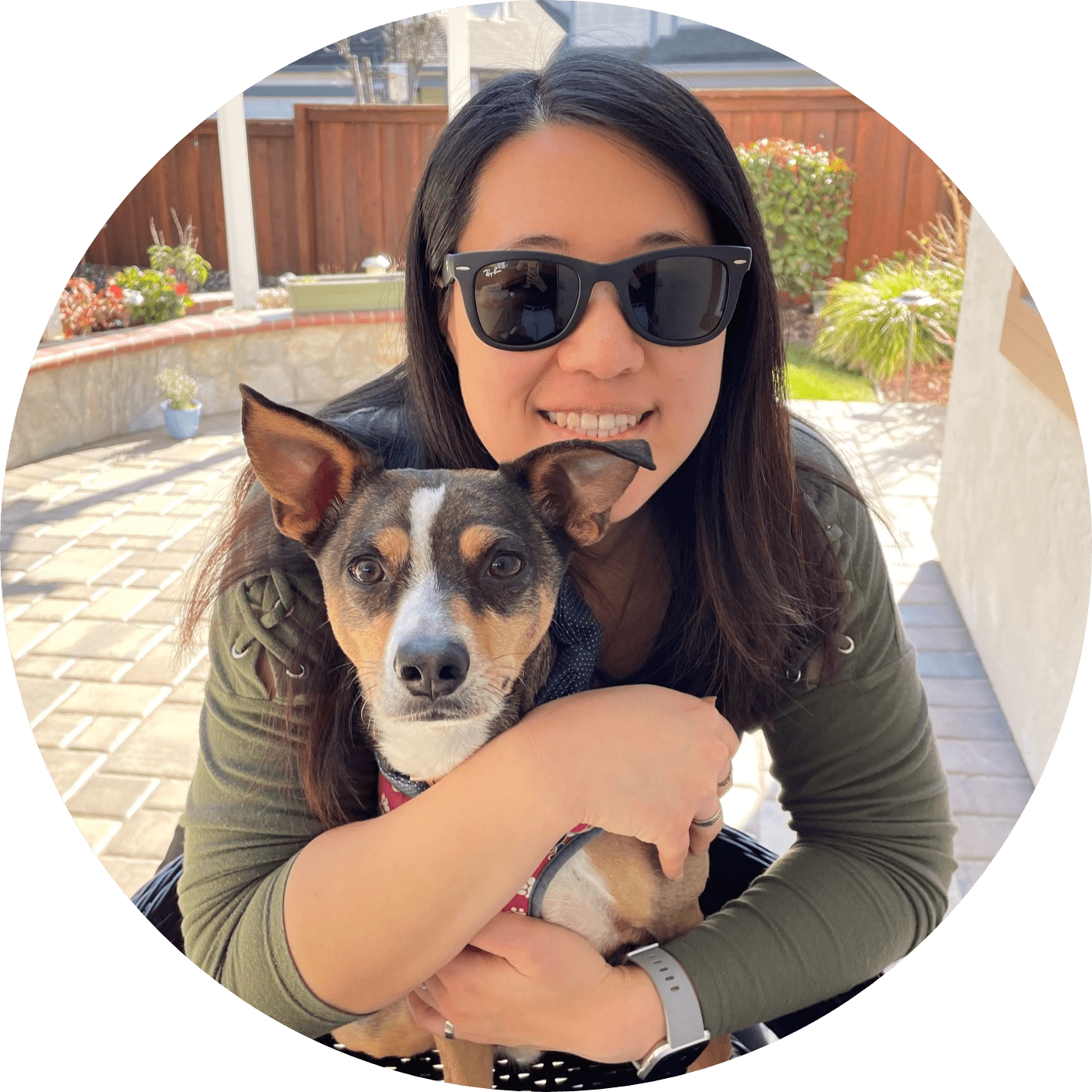 Dr. Sabrina Kong graduated from the Royal Veterinary College in England in 2016 and has been working at a small animal clinic in Northern California since then. She grew up in the Bay Area and got her bachelor's degree from Cal Poly San Luis Obispo. She also became a Certified Canine Rehabilitation Practitioner through a program at the University of Tennessee.
When she isn't in the clinic taking care of her four-legged patients, she enjoys traveling and trying new foods with her friends and her three-legged dog, Apollo. She adopted Apollo from her clinic when he was a puppy with numerous health issues. Dr. Kong truly cares about taking care of animals.