Here's what you need to know if you're searching for Cavalier King Charles rescues in California. Increasingly, dog enthusiasts are searching for trustworthy Cavalier King Charles rescues in California as they prefer to adopt rather than buy dogs.
Adopting a pet from a shelter or rescue organization may save more than just one life; you bail out an abandoned pet awaiting a new home, make space for a new animal in the rescue, and bring happiness into your life. When it comes to adopting a dog, the Cavalier King Charles is undoubtedly one of the best choices.
These handsome dogs are friendly and get along well with other pets, children, and strangers. For a Cavalier, people they haven't met are friends they haven't made yet. Given their ancestry, it's no surprise that these dogs perform well as therapy animals.
What's interesting is that Cavaliers also make excellent hunting companions. Their strong sense of smell never leads them astray. So, if you want to adopt this versatile dog, contact reliable puppy rescues in California listed below.
Before you scroll down this list of Cavalier King Charles rescues in California, you can check out these other rescue shelter recommendations from our team at We Love Doodles: Best Cockapoo Rescues in California and Best Labrador Rescues in California.
Find a Cavalier King Charles Rescue Shelter Near Me in California
Our team at We Love Doodles compiled this list of the best King Charles Spaniel rescues in California to help you on your journey to adopt a companion.
Cavalier King Charles Product Recommendations: Best GPS Dog Collars with No Monthly Fees and Best Tug Toys For Dogs.
1. Second Chance Dog Rescue
Sandra D. Simpson, Jason Cordoba, and Maria Blake founded Second Chance Dog Rescue in 2008. They are well-known for rescuing abandoned dogs and placing them in loving homes, earning them a reputation as one of San Diego's largest 501c3 animal rescue organizations.
Furthermore, they are well-known in the Mexican state of Baja California for rescuing needy dogs. Anyone interested in adopting one of our pets must fill out an application.
When an adoption application is approved, a two-week "transition" or foster period begins to ensure that the dog and family are a good match. After a successful foster term, adoptions are sometimes subject to a house inspection.
You can meet second Chance Rescue's available dogs for adoption in person or at one of their adoption events. In addition, they have an Amazon wish list, a Chewy wish list, and a few other ways for you to assist them in providing the dogs with the lives they deserve.
This program is only possible because of its foster families and volunteer workers' network. They rely heavily on the kindness of volunteers who allow them to stay in their homes temporarily because they do not have a shelter or a place to keep their adoptable dogs.
Second Chance Rescue Details
2. Best Friends Dog Rescue
Best Friends Animal Society was established in Mission Hills, California, in 1984. It is the United States' biggest nonprofit no-kill animal sanctuary. Among the 1,600 species that live in southern Utah are dogs, cats, birds, horses, and even pigs. Two locations serve the Los Angeles region: one in Mission Hills and another in West L.A. devoted to pet adoptions via No Kill Los Angeles.
The No Kill Los Angeles (NKLA) initiative is led by Best Friends Animal Society, which is well-known for adoption and fundraising events such as Strut Your Mutt and NKLA Super Adoption. By cooperating with other animal-loving organizations, the Los Angeles-based Best Friends Lifesaving Center intends to make the city a no-kill zone for all rescued animals.
Although the dogs are the genuine benefactors of their endeavor since they now know true love from loving humans, the lives of the families who have learned unconditional love from their present rescued pals are also enhanced. The group routinely hosts adoption and fundraising activities to meet its objective.
However, you must first complete a questionnaire about your lifestyle and pet requirements if you wish to adopt a dog from our rescue. You will get a response from an adoption professional who will help you through the process within 48 hours. After which, you'll be walking back to your home with a cuddly new friend.
Best Friends Dog Rescue Details
3. Rocket Dog Rescue
Pali Boucher's Rocket Dog Rescue, launched in 2001, is currently managed out of her house and is supported by contributions. In 2014, the Rocket Dog Urban Sanctuary in Oakland, California, opened its doors to homeless dogs, offering them a secure place to reside as well as socialization, exercise, food, and immunizations for little or no cost.
Rocket Dog Rescue's medical team collaborates with local animal hospitals to arrange spay/neuter operations and immunizations. In addition, rocket Dog Rescue offers a wide range of services, including emergency response and care for wounded or unwell strays.
Volunteers at this big dog rescue in California will screen potential owners before taking any pets to ensure they can give a suitable home for the dogs. Rocket Dog Rescue is a nonprofit organization that helps dogs in need via contributions and volunteer activities. With numerous dogs on the verge of being euthanized, RDR comes in to save their lives and enable them to live in loving homes.
All Cavaliers found here are vaccinated and spayed or neutered. You should go over the various dog profiles to determine if any of them are a suitable fit for you and your family. In addition to this, there are other alternatives open to you. For example, you can also volunteer and contribute to Rocket Dog Rescue.
Rocket Dog Rescue Details
4. Pacific Pups Rescue
Kiah Hagen took over as CEO of Pacific Pups Rescue, which she founded, in 2016. It is a 501(c)(3) nonprofit puppy rescue in California that assists abused, abandoned, and neglected dogs by paying for their medical bills and rehabilitative care. In addition, they find homes for dogs who have been turned down by shelters or found wandering the streets.
They have a week-long trial period before finalizing the adoption to ensure the dogs have a healthy environment in their new homes. Moreover, Pacific Pups Rescue now offers foster care training to anyone interested in becoming a foster parent to ensure that dogs in need receive the care they require and have the opportunity to find a permanent home.
Pacific Pups Rescue has saved approximately 645 dogs, 619 of which have been adopted. They are still working to save dogs from abandonment, cruelty, and abandonment. Because donations are their only funding source, your assistance will be greatly appreciated.
The rescue claims that this is the beginning of their effort, which will continue until no more dogs are abandoned or euthanized. If you aren't sure if you want to adopt, their foster care training may be a suitable option. The rescue will help you throughout the fostering process.
In addition, fostering a dog can give you invaluable insight into the characteristics you want in a permanent companion. For example, one of the dogs you're fostering could be the ideal addition to your family. This is an excellent first step toward making a big decision.
Pacific Pups Rescue Details
5. Family Dog Rescue
Family Dog Rescue is one of the more well-known Cavalier King Charles rescues in California that has rescued dogs of all shapes and sizes, including Cavaliers. In addition, they have rescued dogs from those in overcrowded shelters throughout the state to stray dogs in Mexico.
Many well-known organizations and media outlets, including The Discovery Channel, Uber, Instagram, PayPal, The Huffington Post, Martha Stewart Living, and the Ian Somerhalder Foundation, have featured and supported Family Dog Rescue. Among their many initiatives are the Kern Project, FDR International, and the Loup Garou Animal Rescue.
In addition, teens between the ages of 14 and 17 may participate in internships and the organization's specialized Gatepath volunteering program, which includes a variety of enrichment opportunities throughout the summer designed to teach them about the value of rescue groups. Family Dog Rescue is all about giving dogs a second chance.
There is no prejudice. Every dog who has been abused, abandoned, or is in any other way vulnerable will be rescued. When they get a new dog, Family Dog Rescue's skilled team immediately gets to work improving the physical, mental, behavioral, and emotional health of every rescue dog that walks through their doors.
Family Dog Rescue does not give its approval to any prospective owner lightly to prevent future rehoming. Instead, they determine whether the person and dog are compatible before adopting. To increase your chances of finding your ideal companion dog, submit an adoption application as soon as possible. You could also look at the adorable dogs they have available for adoption first.
Family Dog Rescue Details
How to Choose Cavalier Kings Charles Rescues in California
Adopting a dog helps other rescue groups open their doors here in the long run. Whichever dog rescue you choose, you can be certain that each dog you meet will tell you a heartwarming story. Adopting a dog in California costs between $100 and $550.
Puppies command the highest adoption fee because they are the most marketable of all pets and because keeping them up to date on vaccines and other medical care can be costly. We recommend you investigate the maximum age at which a resident can be safe in your home. Puppies require a lot of attention, probably every 2 hours or so, depending on their age.
Elderly dogs are less active and may have health issues such as arthritis, so a calm owner is ideal. Furthermore, because adult dogs are generally energetic, they are ideal for active families. First and foremost, you will incur additional expenses in addition to the adoption fee. Make sure you have enough funds to care for a rescue for the rest of your life.
Conclusion For The "Best Cavalier Kings Charles Rescues in California"
We hope this list assists you in your hunt for a new four-legged Cavalier King Charles best friend in California. Good luck and best wishes on your quest. Whether you adopt a companion from our list of dog rescues in California or another source, choosing a reliable organization that genuinely looks out for dogs is essential.
For more guides similar to this list of Cavalier King Charles rescues in California, you can check out these other rescue shelter recommendations:
Before you adopt a Cavalier King Charles companion from a rescue shelter in California, you can learn more about this dog breed by watching "Cavalier King Charles Spaniel Pros and Cons" down below: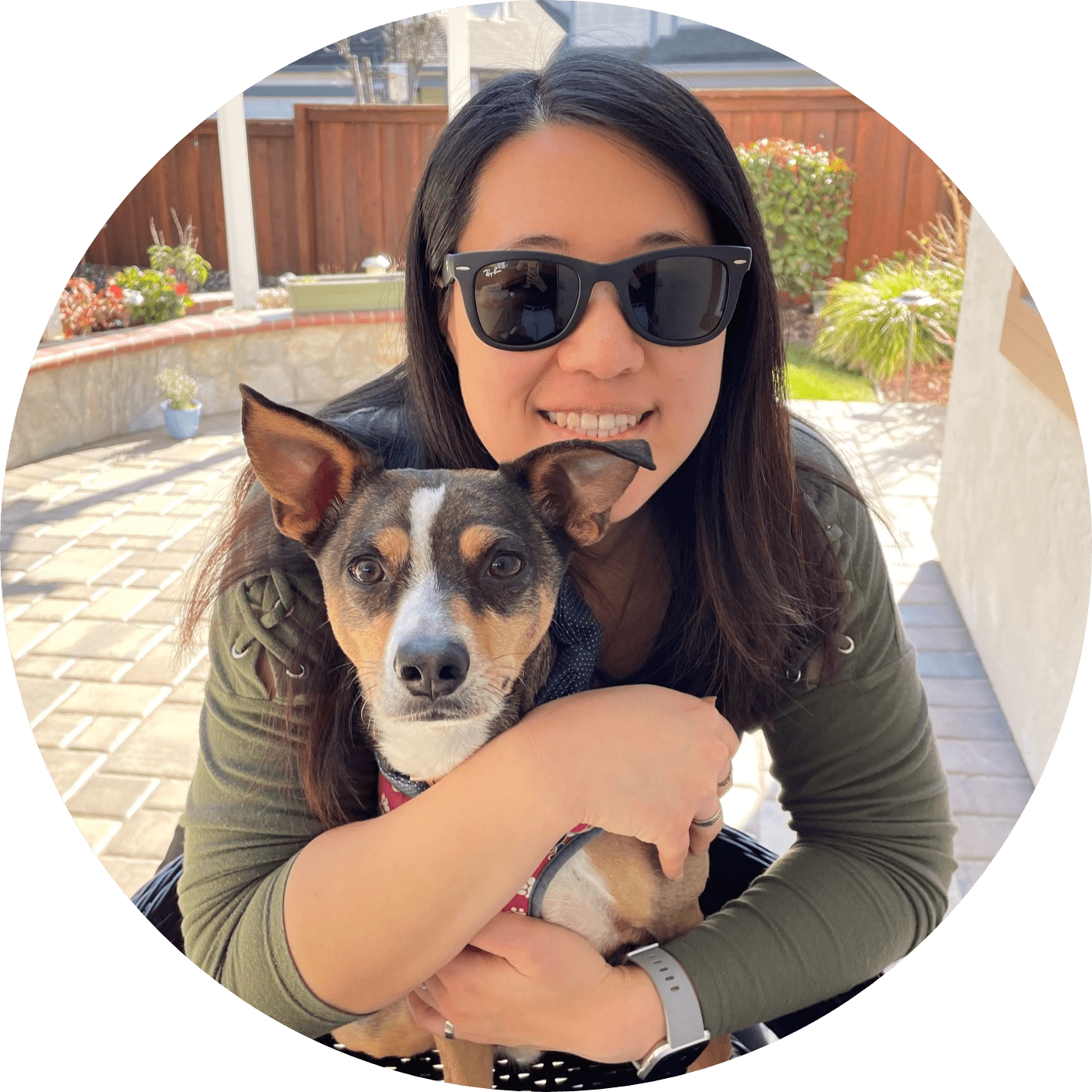 Dr. Sabrina Kong graduated from the Royal Veterinary College in England in 2016 and has been working at a small animal clinic in Northern California since then. She grew up in the Bay Area and got her bachelor's degree from Cal Poly San Luis Obispo. She also became a Certified Canine Rehabilitation Practitioner through a program at the University of Tennessee.
When she isn't in the clinic taking care of her four-legged patients, she enjoys traveling and trying new foods with her friends and her three-legged dog, Apollo. She adopted Apollo from her clinic when he was a puppy with numerous health issues. Dr. Kong truly cares about taking care of animals.