Are you searching for Cockapoo rescues in California? California residents have dozens of options when looking to adopt a Cockapoo from a trusted rescue shelter. But rescue adoption is an alternative, reliable option available to Golden State families.
Thousands of Cockapoos and other dogs are surrendered to shelters and rescues each year. These dogs are puppies, seniors, and every age in between. They have in common that they want nothing more than a forever home like yours. We've put together a list of the top Cockapoo rescues in California so you can start your search for your new furry family member.
Before you scroll down this list of Cockapoo rescues in California, you can check out these other recommendations from our team at We Love Doodles: Best Doodle Rescues in California and Best Havanese Rescues in California.
Find a Cockapoo Rescue Shelter Near Me in California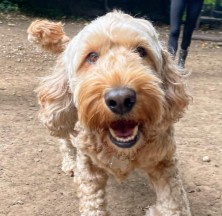 Here's the list of Cockapoo rescues in California our team at We Love Doodles compiled for you. We hope you'll find a suitable Cockapoo companion to introduce into your home in California.
More Cockapoo Guides: Best Shampoos For a Cockapoo and How Much Does a Cockapoo Cost?
1. Muttville
Muttville is a San Francisco rescue facility that specializes in older dogs. While some families prefer a puppy, senior adoption has its advantages. Most are already trained, meaning you have more time to play with and love your dog, Muttville is a cage-free organization, and incoming dogs are matched with a foster family.
If you're not sure you're ready to adopt a Cockapoo, you can apply for the foster program, giving a transitional home to a needy dog. To adopt a Cockapoo through Muttville, you'll need to fill out an application. The team can help match you with a dog, and then you can meet the puppy in person.
There's a $250 adoption fee which is waived for senior citizens. Your dog will have been treated for any medical conditions it may experience. The Muttville team will assist families in caring for dogs by providing support with any questions or concerns for the dog's lifetime.
Muttville Details
2. Rocket Dog Rescue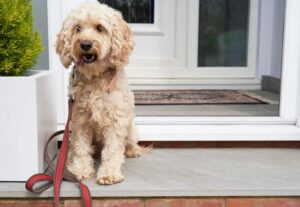 Rocket Dog Rescue is another rescue that's convenient to San Francisco families, but instead of senior dogs, this facility specializes in helping abused and neglected puppies. Rocket Dog Rescue (RDR) uses a foster network to support its Cockapoos and other breeds until they find a permanent home.
You'll need to fill out an application for adoption through RDR. The team wants to know about your experience with dogs and your household, but they're also interested in learning more about what type of dog you're looking for.
Many dogs come through the system and can help match you with your perfect pet. Adopting a dog costs $400 for puppies and $325 for all other dogs. The Rocket team will do their best to disclose health and behavioral issues and work with your puppy to remedy those issues before adoption.
All dogs will be spayed or neutered and will be current on vaccinations based on the estimated age of the animal. While waiting for your perfect dog, consider volunteering with Rocket Dog Rescue. They're a volunteer-only non-profit and need help with cleaning, transport, and other dog-related tasks.
Rocket Dog Rescue Details
3. NorCal Cocker Rescue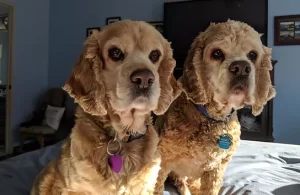 NorCal Cocker Rescue focuses on Cocker Spaniels and Spaniel mixes, such as Cockapoos. They're located in Cameron Park, in the Sacramento area, and they're a 501(c)3 organization. The group has a handful of dogs available at any given time, so you'll want to check back frequently and apply as soon as possible.
The adoption process is simple; fill out the application and await your approval. Then, you'll be expected to take part in a meet and greet. The team will conduct a home visit, and your dog will be delivered to you.
The cost to adopt a puppy is $475; adults are $400. Foster opportunities are available should you decide the permanent placement of a puppy in your home isn't right for you. The NorCal Cocker Rescue covers vet expenses, but you'll be responsible for food and other basic needs.
NorCal Cocker Rescue Details
4. Camp Cocker Rescue
If you live in the San Fernando area, check out Camp Cocker Rescue. This is another non-profit dedicated to rescuing cockers and cocker mixes, though they occasionally have other small dogs come through their doors. The organization was begun in 2007 and has grown significantly over the years.
They gain support through volunteers and donations via "Club Wigglebutt," a monthly donation program. If you'd like to adopt a dog from Camp Cocker Rescue, you'll first fill out an application. Once your application is reviewed, the team will conduct a telephone interview with you, followed by a home visit.
All household members must be present for this visit. The cost to adopt a dog is $500 unless you're applying to adopt one of the internationally rescued "Freedom Flyers." Dogs from other countries cost $900 to adopt.
Camp Cocker Rescue Details
5. San Diego Spaniel Rescue
The next California Cockapoo rescue on our list is San Diego Spaniel Rescue. This is another non-profit focused on rescuing and caring for Cocker Spaniels and Spaniel breeds. They generally only have a handful of dogs available, so be sure to act fast if you're interested.
Pictures are updated on their social media pages and will be added as new dogs come in. Adoption and foster opportunities are available; you'll need to apply either. The application is standard and will ask about your household, yard, and schedule.
Once you're approved to adopt a Cockapoo or cocker, you'll pay the adoption fee and bring your new baby home. The San Diego Spaniel Rescue has existed for two decades, and quite a few organizations recognize them. Affiliations include the American Spaniel Club, the Spaniel Club of Orange County, and the English Cocker Spaniel Club of America.
San Diego Spaniel Rescue Details
6. Second Chance Cocker Rescue
Second Chance Cocker Rescue specializes in Cocker Spaniels and Spaniel mixes, and you'll find Cockapoos available for adoption from this rescue from time to time. Please scroll through the list of adoptable puppies and read more about their personalities to find one that suits your family.
You'll need to complete a questionnaire and conduct a phone interview to apply for adoption. The Second Chance team will work with you to schedule a home visit to assist you in "dog-proofing" your home. Dogs will be spayed or neutered, microchipped, and vet-checked before being released to their new families.
The cost to adopt your dog from Second Chance varies with the age and breed. Your Cocker Spaniel will cost between $500 (for puppies) and $400 (for seniors). Mixed breed dogs are $300 to adopt. Foster homes are needed, and "sanctuary" homes are required for ill or no longer adoptable dogs. Contact the rescue for more information on how to apply.
Second Chance Cocker Rescue Details
7. Lovebugs Rescue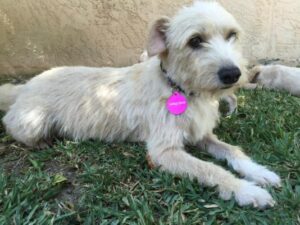 Lovebugs rescue has been serving the California community for over a decade, and while they don't focus on Cockapoos, the breed does come available through this rescue frequently. You'll find Cockapoos, Maltese, and even German shepherds looking for a forever home, so put your application in as soon as possible.
The adoption process is straightforward and similar to other rescues. You'll fill out a questionnaire, then communicate with the Lovebugs team to ensure your home is a good fit for the dog you wish to adopt.
The adoption fees for dogs range from $150 to $500, depending upon the age of the dog. Foster opportunities are available should you decide that you'd like to "test drive" dog ownership. You must be within driving distance of the adoption events and sign a waiver before you're permitted to foster a puppy.
Lovebugs Rescue Details
8. Foothill Dog Rescue of the Sierras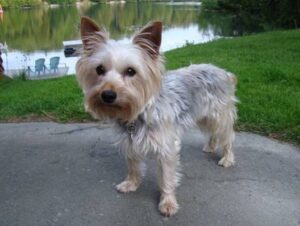 The last Cockapoo rescue on our list is Foothill Dog Rescue of the Sierras. Foothill is located in Shingle Springs, a small town just east of Sacramento. The dogs they provide will range from puppies to seniors, so there's a companion available for everyone.
Check out the pictures and bios of the adoptable dogs, then pre-qualify for adoption by applying. The cost to adopt a dog will vary with age – you'll pay $250 for adults and $300 for puppies. Foster opportunities are available; contact Foothill Dog Rescue if you're interested in housing a dog.
All dogs go to their new home current on vaccinations and worming. Your puppy will be spayed or neutered and will have had a microchip placed. There is a three-week "trial" period for all dogs. Should you decide your puppy isn't a good match, the adoption fee is refunded to you.
Foothill Dog Rescue of the Sierras Details
9. Rover's Retreat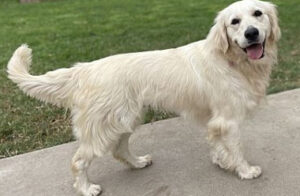 Note: Rover's Retreat is no longer accepting new applications at the moment.
Rover's Retreat is next on our list of California Cockapoo rescues. This southern California rescue doesn't necessarily focus on Cockapoos, but you'll find plenty of them available if you frequently check the list of adoptable dogs. There is a $20 application fee to begin the adoption process.
You'll need to provide information about your household, schedule, and physical home. Once approved, you'll be added to a waitlist and notified when an appropriate dog becomes available. This rescue hosts dogs from America and Mexico and from overseas.
The cost to adopt will range from $400 to $2,000, so be sure to discuss the particulars of your puppy before agreeing to adopt. Dogs will be vet-checked, micro-chipped, altered, and pre-spoiled before joining your home. Volunteer opportunities are available if you'd like to support Rover's Retreat.
Rover's Retreat Details
Conclusion For The "Best Cockapoo Rescues in California"
If you're dreaming of adding a Cockapoo to your family, consider adopting a dog from a rescue. Dogs that have been surrendered to rescues may need extra care and attention, but they need just as much love as a new puppy from a breeder.
When possible, visit your shelter and spend time with the Cockapoo you'd like to bring home. In most cases, the rescue team can ensure that the dog's personality is a good fit with your family's needs. Then, get ready to give a deserving dog a second chance at a happy life.
For more guides similar to this list of Cockapoo rescues in California, you can check out these other rescue shelter recommendations from our team at We Love Doodles:
Before you adopt a Cockapoo companion from a rescue shelter in California, you can learn more about this dog breed by watching "Why Get a Cockapoo" down below: