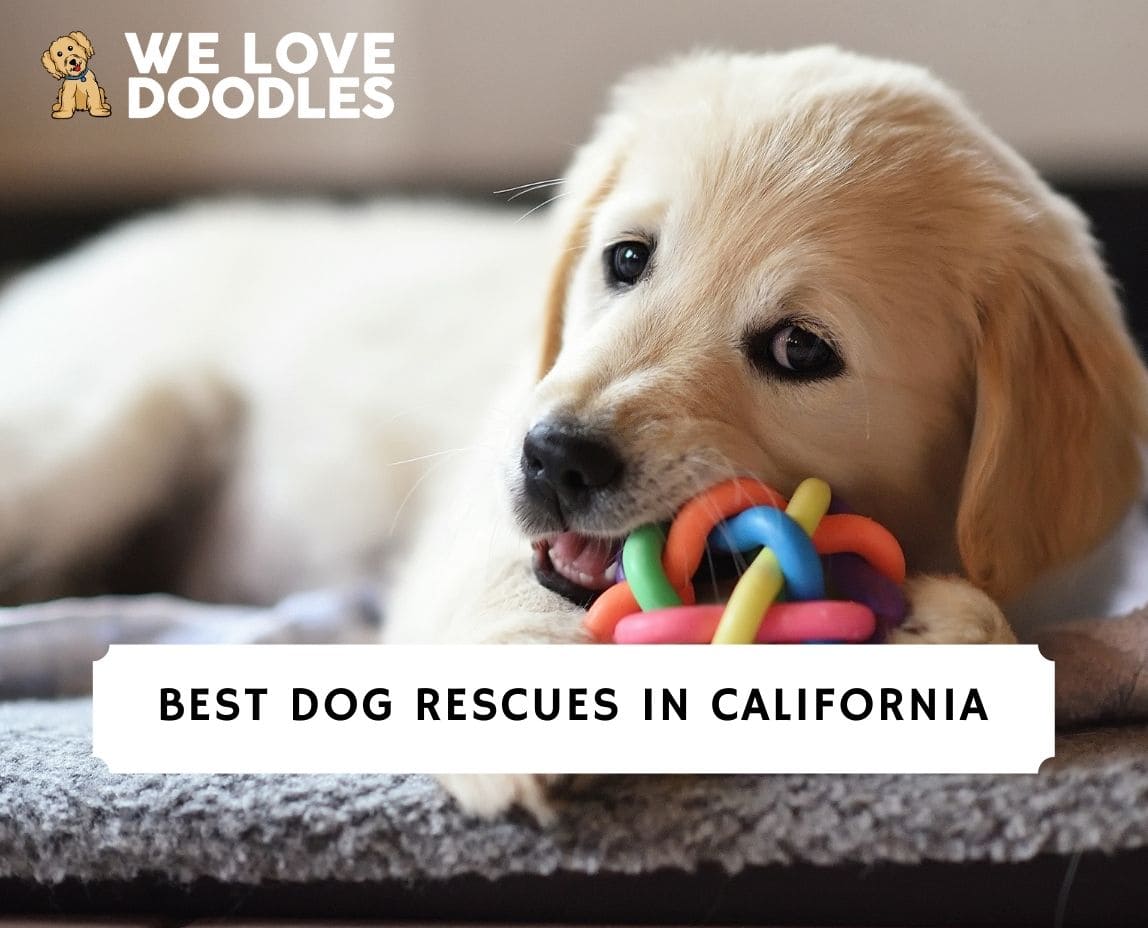 Are you searching for dog rescues in California? We thank you for making a difference in this world and providing a home for a dog. Many organizations across the state work to rescue dogs from shelters and find them loving homes.
Before scrolling down this list of dog rescues in California, you can check out these other recommendations from our team at We Love Doodles: Best Doberman Rescues in California and Best Pitbull Rescues in California.
Find a Dog Rescue Near Me in California
To help you out with your search, here's a list of our favorite rescue groups across California.
Dog Product Recommendations: Best Dog Bowls Made in the United States and Odor Resistant Dog Beds.
1. Pacific Pups Rescue
Pacific Pups Rescue was directed and founded by Kiah Hagen in 2016. It is a 501c3 non-profit animal rescue organization known for providing veterinary and rehabilitation services for all dogs that require care and attention. They rescue abandoned dogs from the street and different shelters where they are no longer given a place to stay. To date, Pacific Pups Rescue has saved a total of 616 dogs.
They have a week-long trial before the adoption is finalized to ensure that the dogs get a healthy environment in their new homes. Pacific Pups Rescue also provides foster care training for those thinking of becoming foster parents, all done to ensure that needy dogs get the help they require and stand a chance of finding a forever home.
Pacific Pups Rescue Details
2. Second Chance Dog Rescue
Second chance Dog Rescue was founded in 2008 by Sandra D.Simpson, Jason Cordoba, and Maria Blake. Considered one of San Diego's largest nonprofit 501c3 animal rescue organizations, they are well known for rescuing abandoned dogs and providing them with loving homes in a healthy environment.
They are also known for rescuing dogs from Baja, California, Mexico. Second Chance has a two-week trial period before the final adoption to see if each adoptee is matched suitably with their new family. They often pay home visits during the trial period to check on the dogs. The staff of Second Chance often provides temporary foster care to the dogs since there is no facility.
Talk about dedication. If you're looking to adopt a dog from Second Chance Rescue, try one of their adoption events or have a personal meeting. And if you're thinking of donating to them, they have an Amazon and Chewy wish list and several other ways to donate to provide their dogs with the care they deserve.
Second Chance Rescue Details
3. Pet Orphans of Southern California
Pet Orphans is a Southern California-based non-profit animal rescue organization started in 1973 and has experience in rescuing dogs for over 40 years. Pet Orphans is known for rescuing dogs from euthanasia and providing foster care and sheltering and rehoming services for the dogs that they rescue.
They even have a documentary on their website and a YouTube channel. They are linked with the Amazon Smile program, which means they will get 0.5% of every purchase you make if you choose them as your charity. Donations are super welcome and can be integrated into a monthly installment, and you can also sign up as a volunteer to help them achieve their rescuing goals.
Pet Orphans of Southern California Details
4. Dogs Without Borders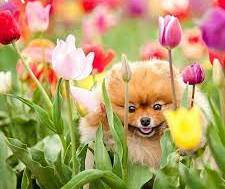 Dogs Without Borders was founded by Galit Reuben and is based in Los Angeles, California. As of now, they have successfully given rehomed over 6,000 dogs and are rescuing abandoned dogs daily. They've even rescued dogs from as far as Taiwan and Mexico. Along with adoption and foster care services, they also help provide you with trainers that follow forced free training in Los Angeles and your local area if possible.
You can adopt a dog from Dogs Without Borders by filling out applications or attending their adoption fairs. They don't have a physical facility and are run purely by volunteer fosterers. Their website allows you to sign up as a volunteer for the adoption fairs and shows a complete guide on how to become a foster parent.
The website also has info about important organization members, such as the vice president, medical advisor, treasure board members, etc., to provide you with full transparency about their leading members. You can donate through their website or contribute to their Chewy wish list.
Dogs Without Borders Details
5. Family Dog Rescue
Family Dog Rescue is a San Francisco-based non-profit 501c3 animal rescue organization founded by Angela Patella. Known for saving over 1,000 dogs each year, they protect these abandoned dogs from euthanasia and provide them with homes, care and hope.
There have been known for rescuing all kinds of dogs, like those from overfilled shelters across the state to the street dogs of Mexico. Family Dog Rescue has been recognized by many reputable brands, including The Discovery Channel, Uber, Instagram, Paypal, The Huffington Post, Martha Stewart Living, and the Ian Somerhalder Foundation.
Their special projects include the Kern Project, FDR International, and the Loup Garou Animal Rescue. They even have a special volunteering program known as the Gatepath, along with teen internships for ages 14-17, providing summer classes and activities that help teens understand the importance of rescue organizations
Family Dog Rescue Details
6. Wonder Dog Rescue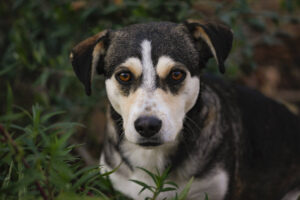 Wonder Dog Rescue started in 1990 in San Francisco, California, and has been since known for rescuing dogs from euthanasia protection and overcrowded shelters. They are a non-profit animal rescue organization that fosters many dogs, working tirelessly to rehome them.
Wonder Dog Rescue is also known for its facility nicknamed the "wonder farm," which acts as a home base, providing their animals with loads of outdoor space and a big house. They are also part of the Amazon Smile program and have a monthly donation plan or one-time donation options.
Wonder Dog Rescue Details
7. Best Friends Dog Rescue
Best Friends was founded in 1984 and is based in Mission Hills, California. It is a non-profit animal rescue operation and the nation's largest no-kill sanctuary-based organization for animals. Their sanctuary, located in southern Utah, houses 1,600 animals on any given day, including dogs, cats, birds, horses, and pigs.
They have a physical facility in Mission Hills and an NKLA pet adoption center in West Los Angeles. Best Friends is known for having adoption events and fundraising events such as Strut Your Mutt and NKLA Super Adoption while leading the NKLA initiative.
Best Friends Details
8. Rocket Dog Rescue
Pali Boucher founded the Rocket Dog Rescue organization in 2001, and to this day, it remains a home-based organization that depends solely on donations. The Rocket Dog Urban Sanctuary was set up in Oakland in 2014 and acts as a temporary housing facility, providing socializing opportunities, exercise, food suppliers, and vaccinations at low to zero cost.
The Medical team of Rocket Dog Rescue is responsible for arranging spay, neuter, and vaccination services with nearby veterinary hospitals. Some services that Rocket Dog Rescue provides include emergency response services in which they act as first responders and provide medical help to homeless dogs.
Their regular adoption events and neighborhood events make it easy for people to adopt dogs that need homes. The volunteers will check the applications and applicants beforehand to ensure that they can provide the best possible home to the dogs
Rocket Dog Rescue Details
9. I.C.A.R.E Dog Rescue
I.C.A.R.E (Into Canine Adoption Rehabilitation and Education) Dog Rescue is another 501 C3 nonprofit animal rescue organization based in Corona, California. It is well known for saving helpless and abandoned dogs from euthanasia while providing them with a safe and sound environment.
Like all rescue organizations, their goal is to rescue and rehabilitate dogs into loving foster homes while they wait for their forever home. Funded purely by public donations, they also host many adoption events and have several donation streams like Amazon Smile and Chewy Wishlist.
I.C.A.R.E Dog Rescue Details
10. Ozzies Pound Puppies California
Last on the list of the best dog rescues in California is "Ozzies Pound." Ozzies Pound is based in Concord, California, providing services such as fostering, adoption, and other healthcare services to the abandoned and needy dogs rescued from shelters and streets.
Ozzies Pound Puppies have introductory videos of almost all their dogs on their website that you can adopt, which helps create a visual image of your potential new dog. In addition, this group is funded by Maddie's Fund, named after the beloved Miniature Schnauzer of the founders. In addition, Maddie's Treatable Assistance Program supports senior dogs and homeless dogs that need medically treatable healthcare.
Ozzies Pound Details
What Behavioral Problems Might Rescue Dogs From California Have?
The majority of the dogs that end up in shelters are not because of behavioral problems. More often than not, it is due to a drastic change in their owner's situation. However, while rare, some behavioral problems might exist in any dog, not just a rescue.
Hyperactivity, reactivity, and separation anxiety are frequent reasons dogs get given up. Hyperactive dogs have a lot of energy and need to be physically stimulated. High-energy dogs need high-energy owners. Some dogs are also more reactive than others, meaning they can be easily excited or frightened by things around them. Again, this is normal dog behavior.
Dogs are naturally alert creatures, and it's their job to keep an eye on their environment and protect their pack. Rescue dogs are often said to have "separation anxiety." They might do better in households with a family member present most of the time or have some other way of expelling their energy when left alone. Almost all behavioral problems can be managed with training, patience, and effort.
Dog Product Recommendations: Best Dog Beds For Separation Anxiety and Best Dog Toys For Separation Anxiety.
Why Do Dogs Get Given Up in California?
The majority of the dogs that get given up are because of a dramatic change in the owner's lifestyle or the owner's inability to care for their dog. It is also often a lack of knowledge on the owner's part.
For example, an inexperienced owner might have bitten off more than they could chew if they adopted or bought a high-energy breed like a Border Collie or German Shepherd.
In addition, other common reasons that land a dog in a shelter include:
Owner loses a job and cannot financially support their dog
Owners have a newborn that is allergic
Newly-divorced owners cannot care for their dogs any longer
Relocation to another housing facility that might not allow a dog
Relocation to another country and being unable to take their dog
Death or illness of the owner that renders them unable to care for their dogs
Related: Ways to Find Hypoallergenic Dog Rescues.
Conclusion For The "Best Dog Rescues in California"
We hope that this list helps you search for your new best friend in California. Good luck and all the best to your hunt. Remember that whether you plan to adopt a companion from our list of dog rescues in California or another source, remember to prepare in advance by doing additional research.
For more guides similar to this list of dog rescues in California, you can check out:
Before you adopt a dog from a rescue shelter in California, you can learn more about the adoption process by watching "Things You Must Know Before Adopting a Dog" down below: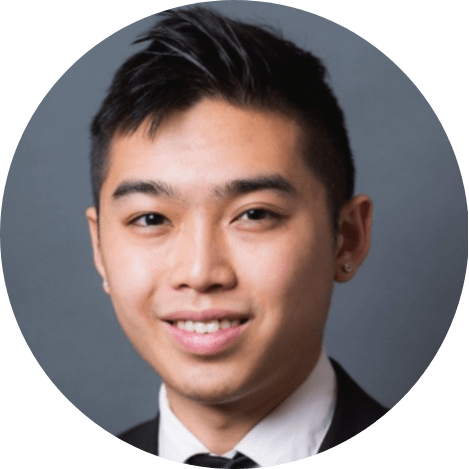 Andy is a full-time animal rescuer and owner of a toy doodle. When he's not saving dogs, Andy is one of our core writers and editors. He has been writing about dogs for over a decade. Andy joined our team because he believes that words are powerful tools that can change a dog's life for the better.
Why Trust We Love Doodles?
At We Love Doodles, we're a team of writers, veterinarians, and puppy trainers that love dogs. Our team of qualified experts researches and provides reliable information on a wide range of dog topics. Our reviews are based on customer feedback, hands-on testing, and in-depth analysis. We are fully transparent and honest to our community of dog owners and future owners.