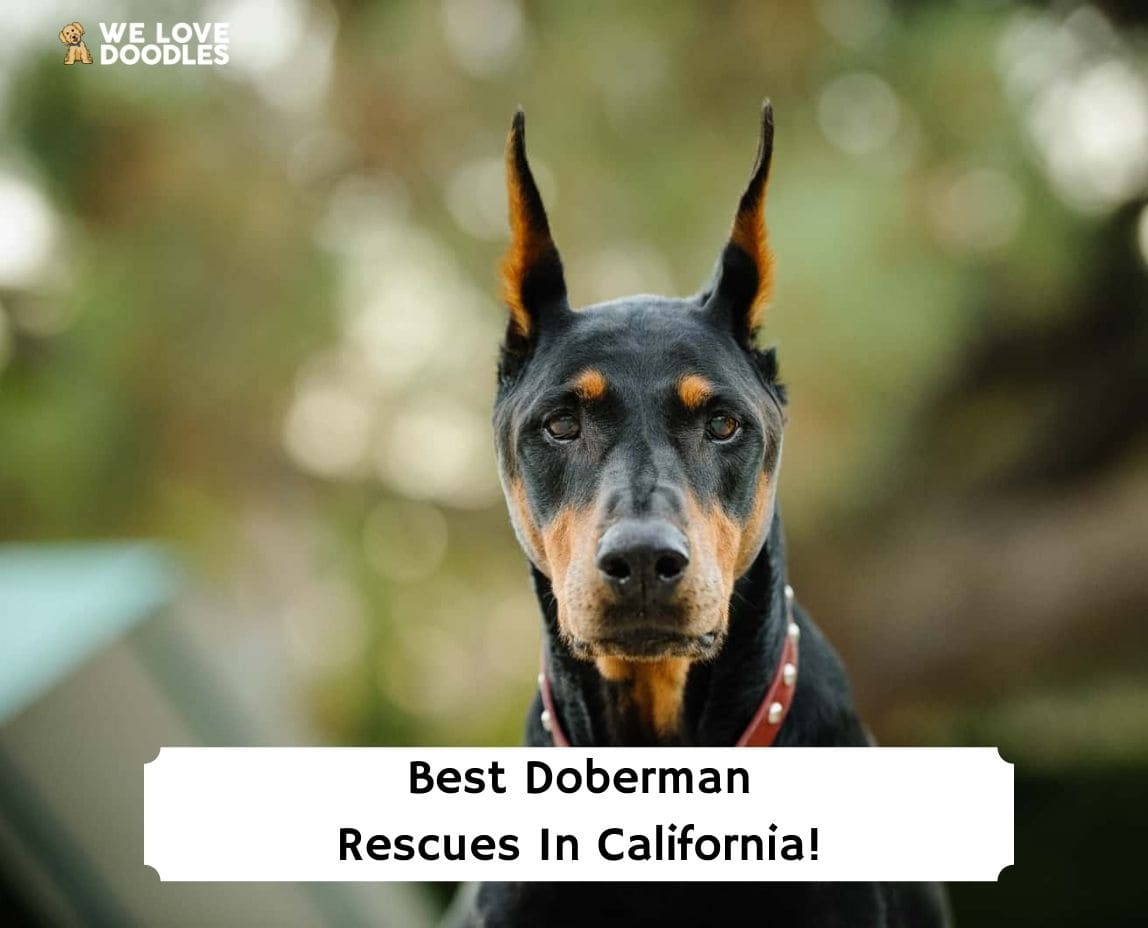 Here's what you need to know if you're searching for Doberman rescues in California. Doberman Pinschers are not appropriate for everyone. To raise a well-rounded, happy Doberman, the owner must put in time and effort. These canines are not supposed to live apart from their human group, and they are not emotionally or physically capable of life outside.
They are extremely bright and require mental and physical stimulation regularly, or they will get bored and destructive. If you intend to adopt a Doberman, you must be prepared to commit to giving adequate exercise and stimulation to your Doberman for at least the next ten years.
They must be socialized from a very young age; otherwise, they may grow up to be afraid or violent. The majority of Doberman rescue organizations are managed entirely by volunteers. Unlike city or county shelters, these rescue groups are not normally available to the public and do not have regular business hours for drop-ins or drop-offs.
Before scrolling down this list of Doberman rescues in California, you can check out these other recommendations from our team at We Love Doodles: Best Pitbull Rescues in California and Best Husky Rescues in California.
Find a Doberman Rescue Near Me in California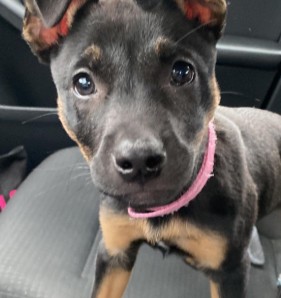 If you want to adopt or surrender a Doberman, you should always call first to explain your condition and needs. The number mentioned is frequently a volunteer's private home or mobile phone number; please consider their time and money. This guide also includes some rescue shelters that provide their services in California.
Doberman Product Recommendations: Best E-Collar For Working Dogs and Best Dog Fitness Trackers.
1. Dobies and Little Paws Rescue
Dobies and Little Paws Rescue is a no-kill dog rescue based in rural Fillmore, California. They mostly rescue Dobermans, although they also occasionally rescue little dogs and other breeds. The rescue's mission is to save Dobermans from euthanization and give them a second chance at a better life.
Ardis Braun has been running the shelter since 1987, and over 9,000 canines have been saved and put in new homes because of her unwavering commitment. A tiny army of committed volunteers and staff personnel assist. The open house will be held on Saturday from 11:00 a.m. to 3:00 p.m. Appointments to view particular pets can be booked throughout the week or on Sunday.
Dobies and Little Paws Rescue Details
2. Dog Mountain Rescue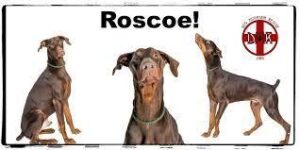 Dog Mountain Rescue (DMR) was founded on the need for dogs in pain to get the care, affection, and medication they require and the homes they need. DMR, based in the hills of northern California's coastal range, specializes in fostering, rehabilitating, and re-homing at-risk dogs of various breeds, with a focus on Dobermans. If you are searching for a loving dog to join your family, DMR can assist you in finding the perfect pet!
Dog Mountain Rescue Details
3. Rescue Me
Jeff Gold lives with 18 rescue animals on the same land as Rescue Me's Animal Rehabilitation Center in Watkinsville, Georgia. After realizing that no one was rescuing boxers in Georgia, Gold founded Boxer Town. Based on this accomplishment, Gold developed the concept for Rescue Me.
Rescue Me is a network that assists all breeds of dogs, cats, and other animals in finding suitable homes anywhere. RescueShelter.com, another free service of Rescue Me, offers the world's largest and most up-to-date database of animal rescue groups for all breeds of dogs, cats, and other animals and a comprehensive list of wildlife rehabilitators in over 150 nations.
Rescue Me Details
4. Doberman Pinscher SOS
Doberman Pinscher SOS is committed to the rescue and rehoming of abandoned Doberman Pinschers and educating the public about the Doberman Pinscher breed and canine care. The majority of their Dobermans are rescued from high-kill shelters in southern and central California.
Some are surrendered by their owners, while others come from other rescues. Many Dobermans require medical, behavioral, or both types of rehabilitation before they may be adopted. Every Doberman at their shelter undergoes a thorough veterinarian examination and any necessary medical treatment.
Many dogs arrive with inadequate socialization skills that need months of interaction with humans and other canines. The Shelter provides a quality-of-life refuge for Dobermans who are unlikely to be adopted, such as those with severe cardiac or spinal disorders.
Doberman Pinscher SOS Details
5. DogWorks Canine Rescue
*Update 8/24/2022: This Doberman rescue is retired and is no longer active.*
DogWorks Canine Rescue is a non-profit organization based in the Greater San Francisco Bay Area specializing in Doberman Pinscher placement. Each Doberman is cared for in a foster home until a suitable permanent home can be located. Before placement, all Dobermans are vaccinated, heartworm tested, and any other medical requirements are met.
Donations are always welcome and greatly appreciated for important medical treatment. DogWorks presently has a very limited number of foster homes available. Through their "direct referral program," they can assist you in re-homing your Doberman.
Your dog must have up-to-date vaccinations and have no behavioral concerns that make him unsuitable for adoption. If your Doberman meets their behavior standards and you're having trouble getting him medically fit for adoption, they'll be happy to discuss your options. For further information, don't hesitate to get in touch with them.
DogWorks Canine Rescue Details
Location: Northern California and San Francisco Bay Area
Website: DogWorks Canine Rescue
6. Aztec Doberman Rescue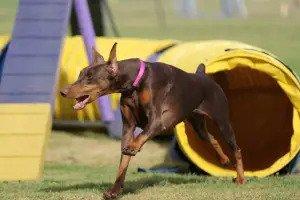 Aztec Doberman Pinscher Club of San Diego was founded in 1967 as a 501(c)3 nonprofit organization. A big part of the club's concentration is on the Doberman-specific rescue operation. They have kennels for the rescue dogs and volunteers who care for, train, and prepare the dogs for adoption. Many of their adoptable dogs are posted on the club's website and other sites that feature rescue canines.
Aztec Doberman Rescue Details
7. United Doberman Rescue
They are a non-profit animal rescue organization situated in Minnesota. They feel that the need for rescue exists locally and throughout the world. They have a passion for dogs and have spent over 40 years working with and loving the Doberman breed.
Their purpose is to save all Dobermans, Doberman mixes, and other canine breeds from death and abandonment and place them in permanent, loving, forever homes through their foster to adopt program. Their adaptable rescued puppies remain in foster homes until they are adopted, learning basic house manners while being nourished, loved, and cared for in the same way that one of their dogs would.
When in foster care, UDR rescue dogs enjoy the benefit of being boarded while their foster parents are away, participating in doggy daycare, and even receiving formal training.  All of these skills are important for rescue dogs. They help with socialization in a safe, formal environment.
United Doberman Rescue Details
8. Doberman Rescue Minnesota
DRM was created in 1999 as an all-volunteer, non-profit, philanthropic organization. They are committed to finding the best home possible for all Dobermans that enter the adoption program. Be assured that judgments and recommendations regarding surrendering or adopting a Doberman are mostly based on what is best for the dog and are guided by many years of expertise.
They are as concerned about the well-being of all Dobermans in the program as we are about our dogs. Before meeting a Doberman in their foster home, interested adopters must be authorized outside adoption events. All candidates must have a home visit after their application is received.
All adopters must be at least 21 years old and not living at home with their parents. Dobermans in the program are never kenneled and reside in private homes with foster families who examine the dog's temperament and behavior qualities so that the shelter may give suggestions on the best sort of placement for the dogs.
Doberman Rescue Minnesota Details
9. United Doberman Rescue and Canine Castaways of Minnesota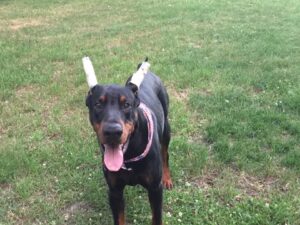 The objective of United Doberman Rescue and Canine Castaways of Minnesota is to save all Dobermans and pets at risk of death or abandonment and educate the public about the breed. They feel that the need for rescue exists in Minnesota and the surrounding five states and throughout the United States.
Its mission is to assist all Dobermans, Doberman mixes, and purebred varieties. They are home-based foster, which means they do not maintain a shelter for homeless Dobermans or other animals. Their rescued Dobermans are cared for by families until they are adopted. While they wait for their future homes, they reside with foster families, where they learn good habits and get any necessary vet care.
United Doberman Rescue and Canine Castaways of Minnesota Details
Conclusion For The "Best Doberman Rescues in California"
When you adopt a Doberman pet, you make a difference in the animal's life. Bringing that pet home and out of the shelter makes room for another pet to have the same chance of finding a loving home. So, if you're looking for a potential best friend, please consider visiting your local animal shelter. It makes the world a better place for everyone, including dogs and people.
For more guides similar to this list of Doberman Rescues in California, you can check out:
Before you adopt a Doberman companion from a rescue shelter in California, you can learn more about this dog breed by watching "6 Ways Dobermans Are Different From Other Dogs" down below: