The lion haircut for dogs is heating up across social media and is one of the top trends for 2023!  Who doesn't want their dog to look like a cute lion?  The lion cut is not only stylish, but also has many benefits for your dog.  The key idea is that you grow out your dogs hair as long as possible and then clip their hair short around the body, legs, and tail. 
Below are some of the best lion cut dog photos that we could put together!
Goldendoodle Lion Cut
Goldendoodles are the perfect breed for the lion cut since their hair is naturally golden and they naturally have long fluffy legs!  They also don't shed so you can comb a goldendoodle's hair out and make it look extra long!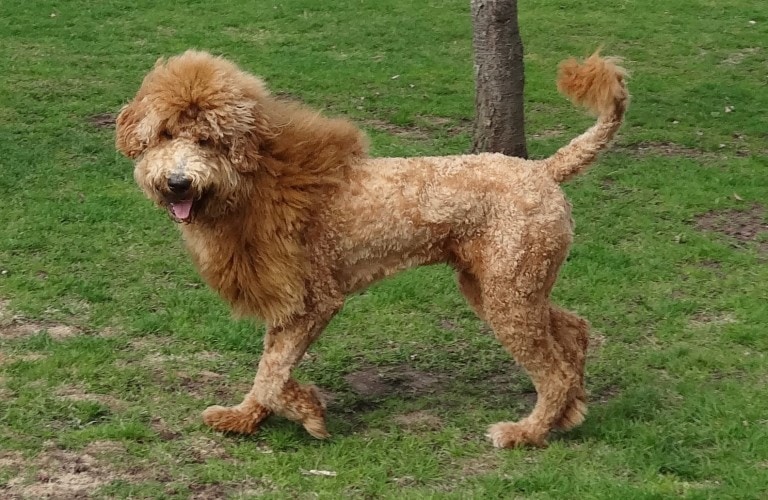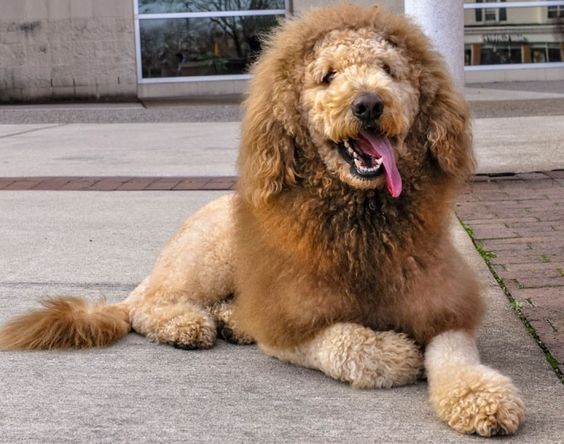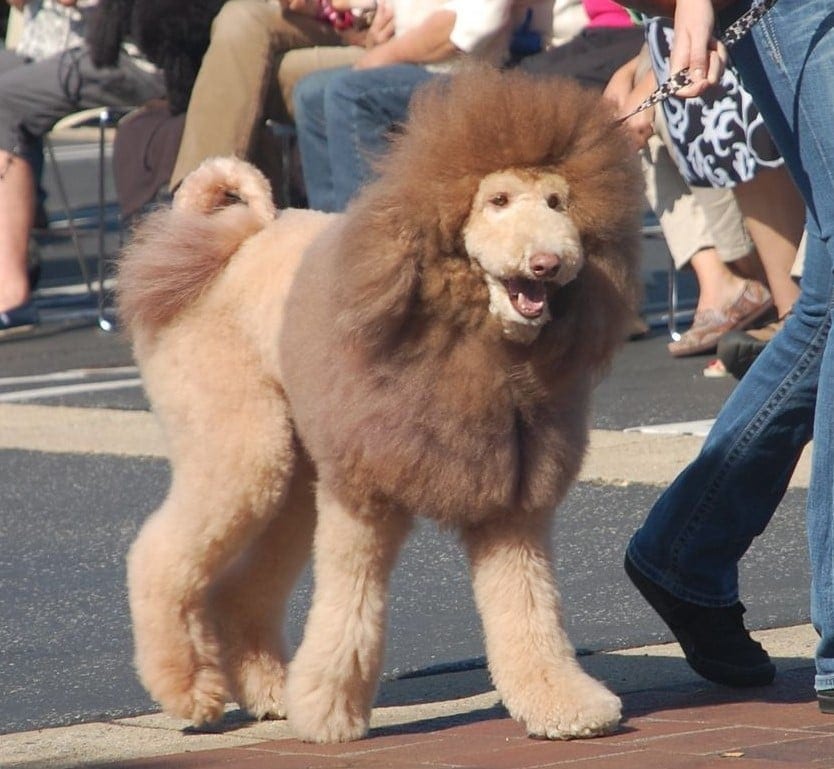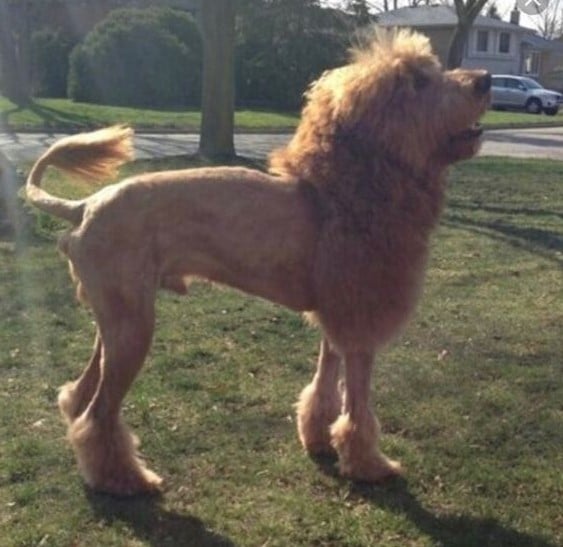 Chow Chow Lion Cut
Lighter skinned Chow Chows are another perfect lion cut dog!  Their faces are naturally round, and their ears point straight up similar to those of a lion.  Aren't these lion cut photos adorable?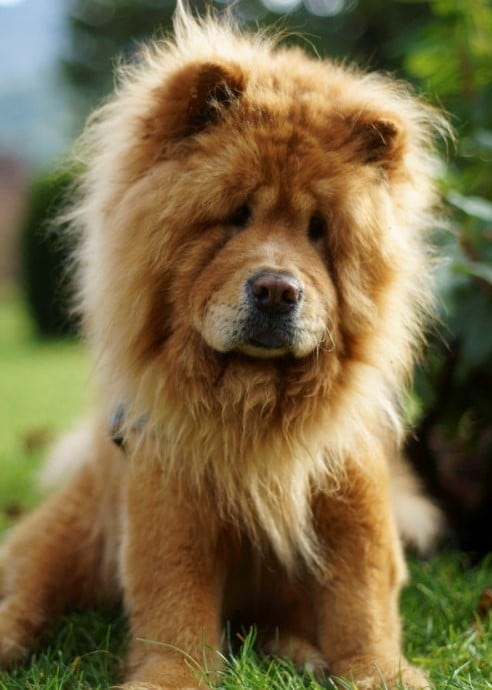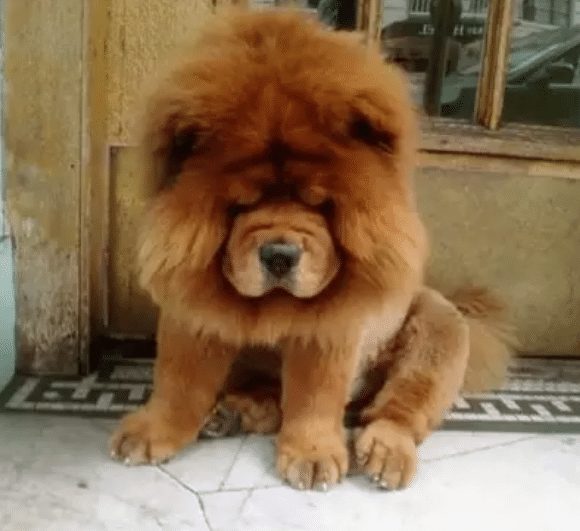 Pomeranian Lion Cut
Want a cute little lion running around your house like baby Simba from The Lion King?  Getting a gold colored Pomeranian and giving it the lion haircut is like a dream come true.  Check out the pictures below if you don't believe me.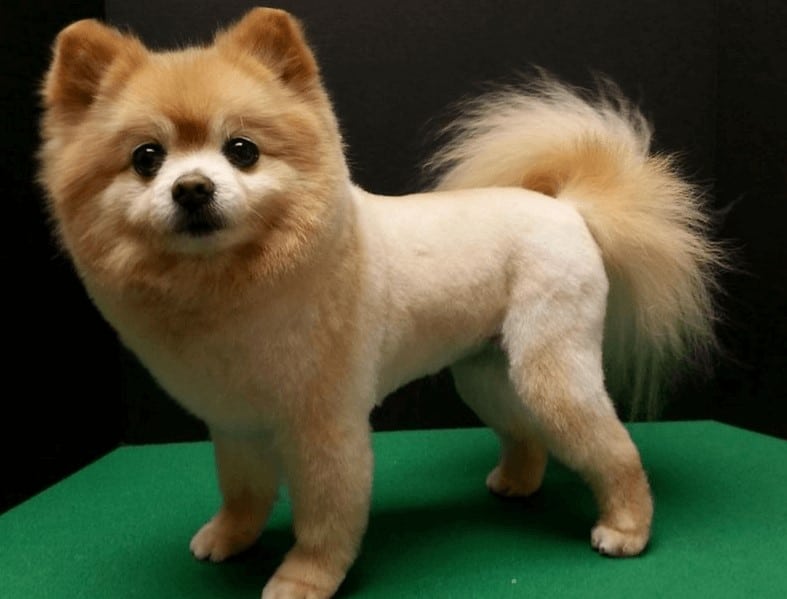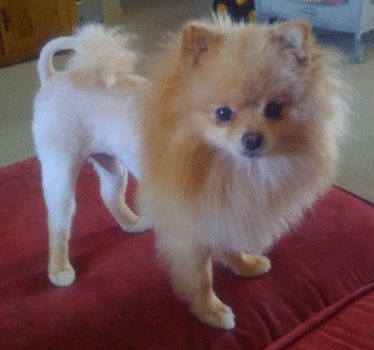 Shih Tzu Lion Cut
Tiny Shih Tzu dogs also look great with a lion cut.  Below is a Pekingese Shih Tzu that has a very cute lioncut.  He's bound to impress all the lionesses on his block!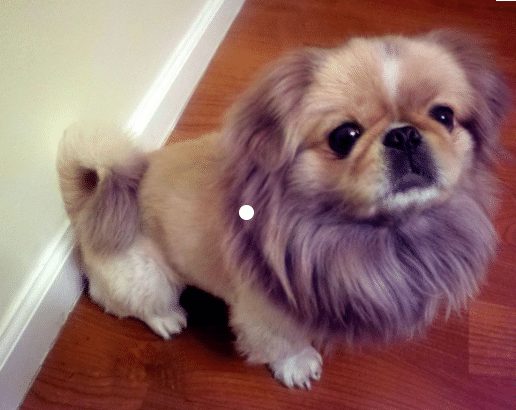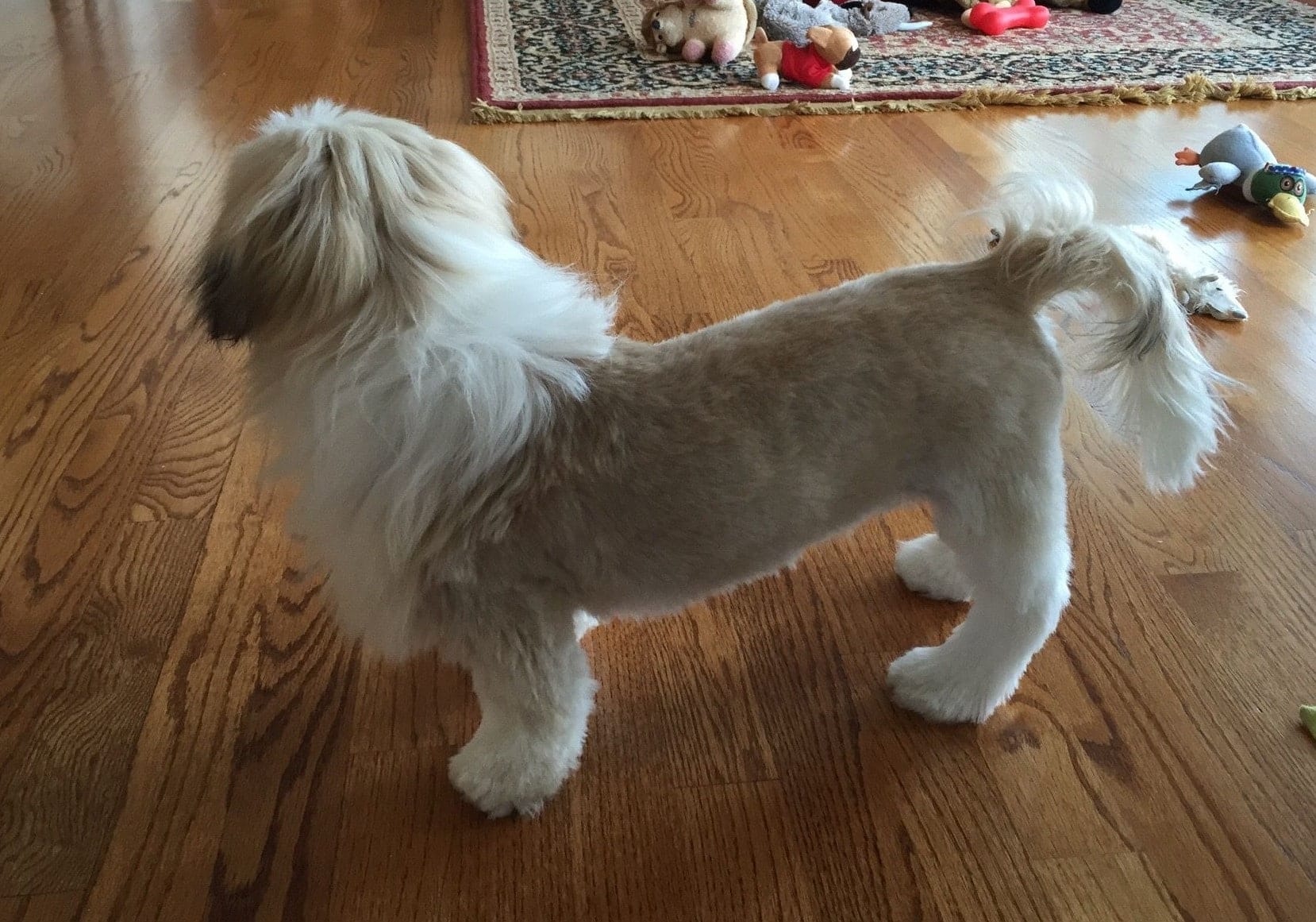 How to cut your dogs hair like a lion?
There are several variations of the lion haircut. If this is your first time attempting the style, note the following:
If it's your first time grooming a dog, it may be best to call a groomer. While a simple kennel cut or puppy cut is relatively easy, the lion cut can be tricky. Ask your groomer if they know what a lion cut is – most will.  Most experienced groomers should be able to execute the lion cut without any issues.
If you're an experienced dog groomer, here's how to give the best lion cut:

Using clippers, shave your dog's back and sides, leaving room for a lion mane around the shoulders.  
Shave about 3/4 up the dog's tail and be sure to leave some hair at the tip of your dog's tail for a fluffy look.
Clip about 1/2 to 3/4 down your dog's legs and leave enough room for hair near the paws.  Some lion cuts actually shave all the way down the legs, but we like to leave a little hair near the paws.
If you're feeling overly ambitious, you can add some dark brown 

hair chalk

or pet hair dye to your dogs new 'do on his mane and paws.  This will add a bit of emphasis to the style you've created!
Why get a lion cut for your dog?
The Cuteness Factor
Let's be honest, if you get a lion cut for your dog, you will have the cutest dog on your block!  Everyone will want to stop, take a picture, and pet your dog.  Not to mention, you give your dog some style and personality!
Easy Dog Hair Maintenance
Long dog hair requires a significant amount of daily brushing to prevent mats throughout your dogs hair.  The lion cut typically requires 70 percent of the body to be shaved, making the lion cut relatively easy to maintain long term.
Eliminate Mats
A majority of the dog's body will be shaved down to the body with a lion haircut.  This helps eliminate mats in the fur since the hair will be short.  
How long before your dogs hair grows back?
One of the biggest concerns most pet parents have is how long it will take for the pup's hair to grow back. Typically, your dog's hair will grow back out in around eight weeks, at which point you can opt for a teddy bear cut or another style. Check out the Best Types of Goldendoodle Haircuts if the lion cut for your dog isn't the best haircut choice!  This article will easily help you learn about the different haircut choices for your dog: teddy bear cut, lion cut, mohawk cut, lamb cut, kennel cut or poodle cut!
Frequently Asked Questions
Will the lion cut help prevent shedding?
For a period of time, the lion cut will probably help with a bit of your dog's shedding. Remember that his "mane" will be kept long, so you may still find the occasional stray, long hair in your home. Brush your pup's coat regularly to further reduce the amount of hair your pup sheds. 
What's the difference between a lion cut and a teddy bear cut?
In a teddy bear cut, we leave your dog's fur long over his body and give his face a rounded appearance. The lion cut, on the other hand, will require that you trim your dog's hair short but leave the hair around his face quite long for a more dramatic look. 
What cut is best for dogs?
That's up to you! The lion cut is striking and dramatic, while a cut like the summer cut is easy to maintain. The top knot offers another unique look that will make your dog look well-kept and fresh. Remember: you don't have to take a DIY approach! Bring your dog to a good groomer and show her just about any picture of a cut you like. Chances are, if your pup's fur is right for the look, she can replicate it. 
Conclusion 
Lion cut dog photos have taken the internet by storm!  These are some of the cutest and most unique haircuts that you can give your dog.  We strongly recommend that you give your dog a lion cut at least once in his lifetime!  A majority of groomers can easily cut your dogs hair to look like a lion or you can shave your dog's hair yourself.  Luckily, dog's hair grows back extremely fast, so if you decide that you don't like your dog's look you can get another haircut around eight weeks later.  The lion cut can look adorable on several dog breeds so give it a try!
Other popular articles:
Garrett loves animals and is a huge advocate for all Doodle dog breeds. He owns his own Goldendoodle named Kona. In addition, he volunteers at the Humane Society of Silicon Valley, where he fosters dogs and helps animals. Garrett enjoys writing about Doodles and believes that dogs can teach humans more about how to live than humans can teach a dog.
Why Trust We Love Doodles?
At We Love Doodles, we're a team of writers, veterinarians, and puppy trainers that love dogs. Our team of qualified experts researches and provides reliable information on a wide range of dog topics. Our reviews are based on customer feedback, hands-on testing, and in-depth analysis. We are fully transparent and honest to our community of dog owners and future owners.