The lion haircut for dogs is heating up across social media and is one of the top trends for 2019!  Who doesn't want their dog to look like a cute lion?  The lion cut is not only stylish, but also has many benefits for your dog.  The key idea is that you grow out your dogs hair as long as possible and then clip their hair short around the body, legs, and tail.  Below are some of the best lion cut dog photos that I could assemble!
Goldendoodle Lion Cut
Goldendoodles are the perfect dog for the lion cut since their hair is naturally golden and they naturally have long fluffy legs!  They also don't shed so you can comb a goldendoodles hair out and make it look extra long!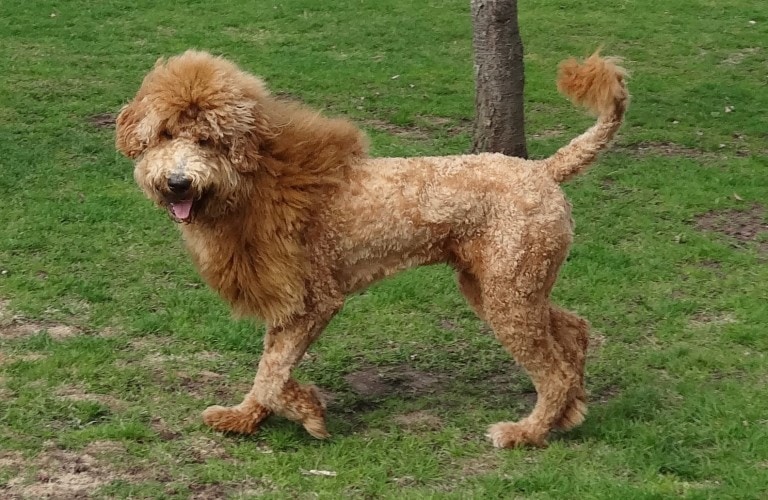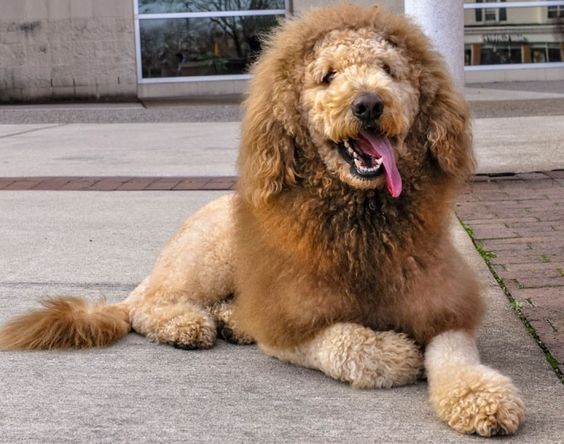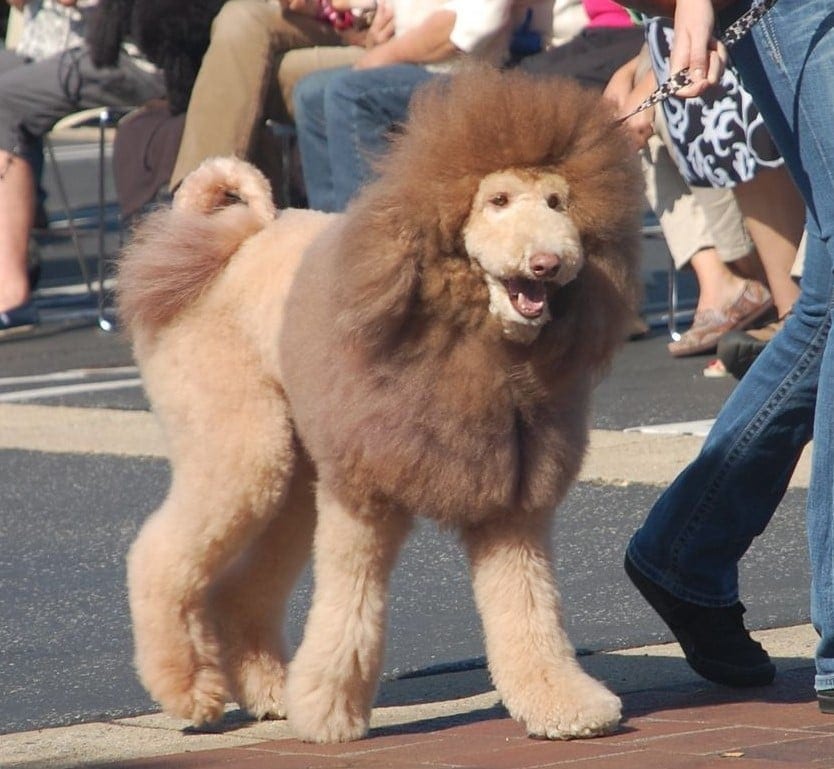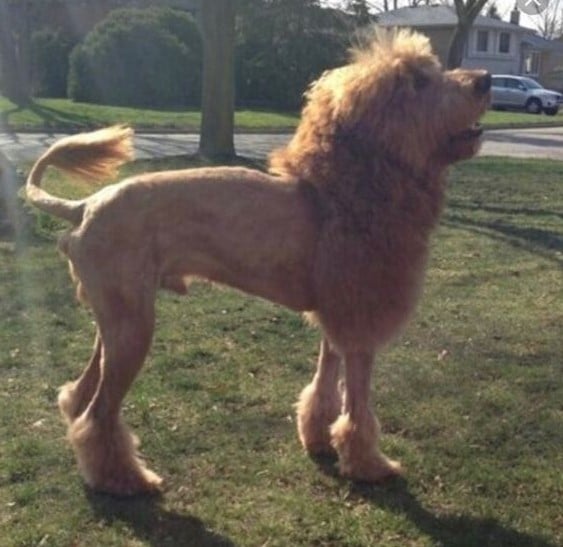 Chow Chow Lion Cut
Lighter skinned Chow Chows are another perfect lion cut dog!  Their faces are naturally round and ear point straight up similar to that of a lion.  Aren't these lion cut photos adorable?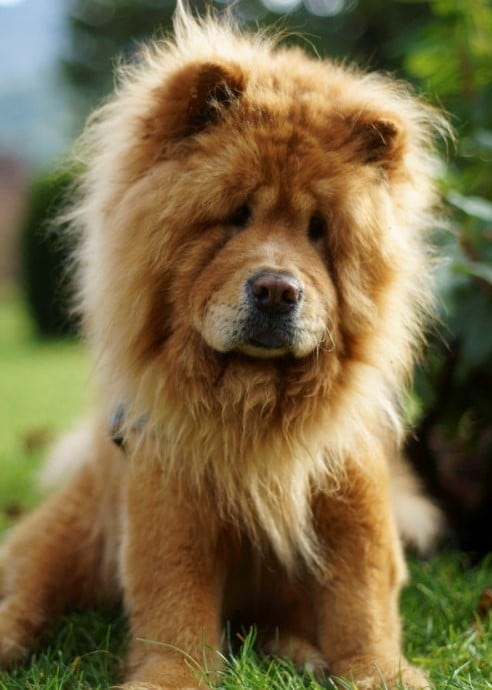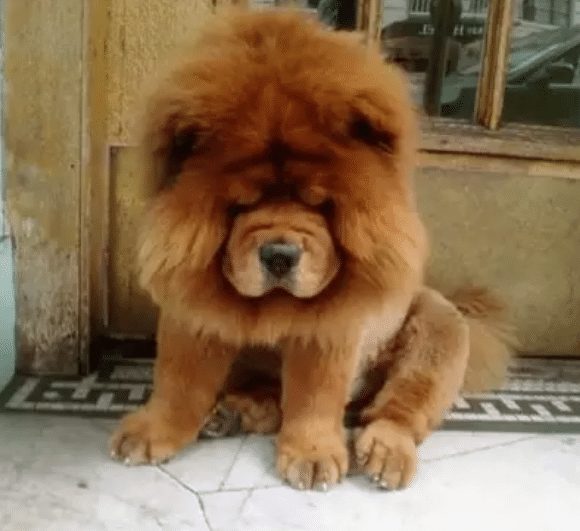 Pomeranian Lion Cut
Want a cute little lion running around your house like baby Simba from the Lion King?  Getting a gold colored Pomeranian and giving it the lion haircut is like a dream come true.  Check out the pictures below if you don't believe me.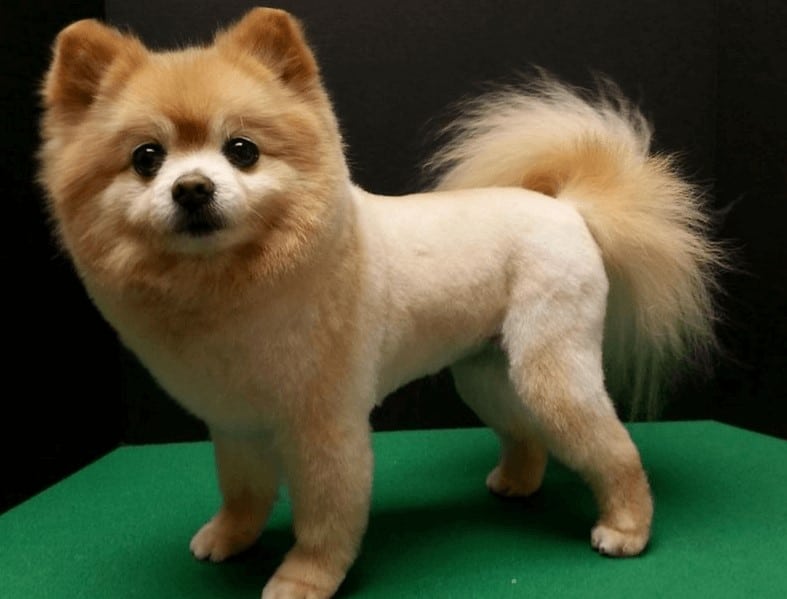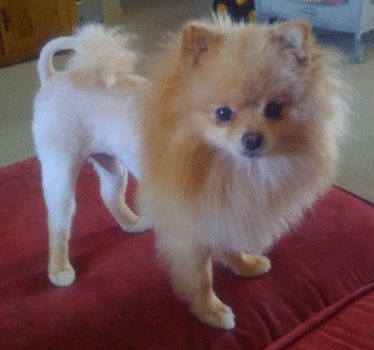 Shih Tzu Lion Cut
Shih Tzu toy dogs also look great in lion cut.  Below is a Pekingese Shih Tzu that has a very cute lion cute.  He's bound to impress all the lionesses on his block!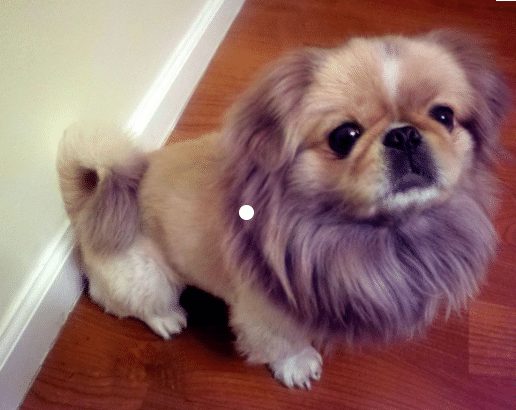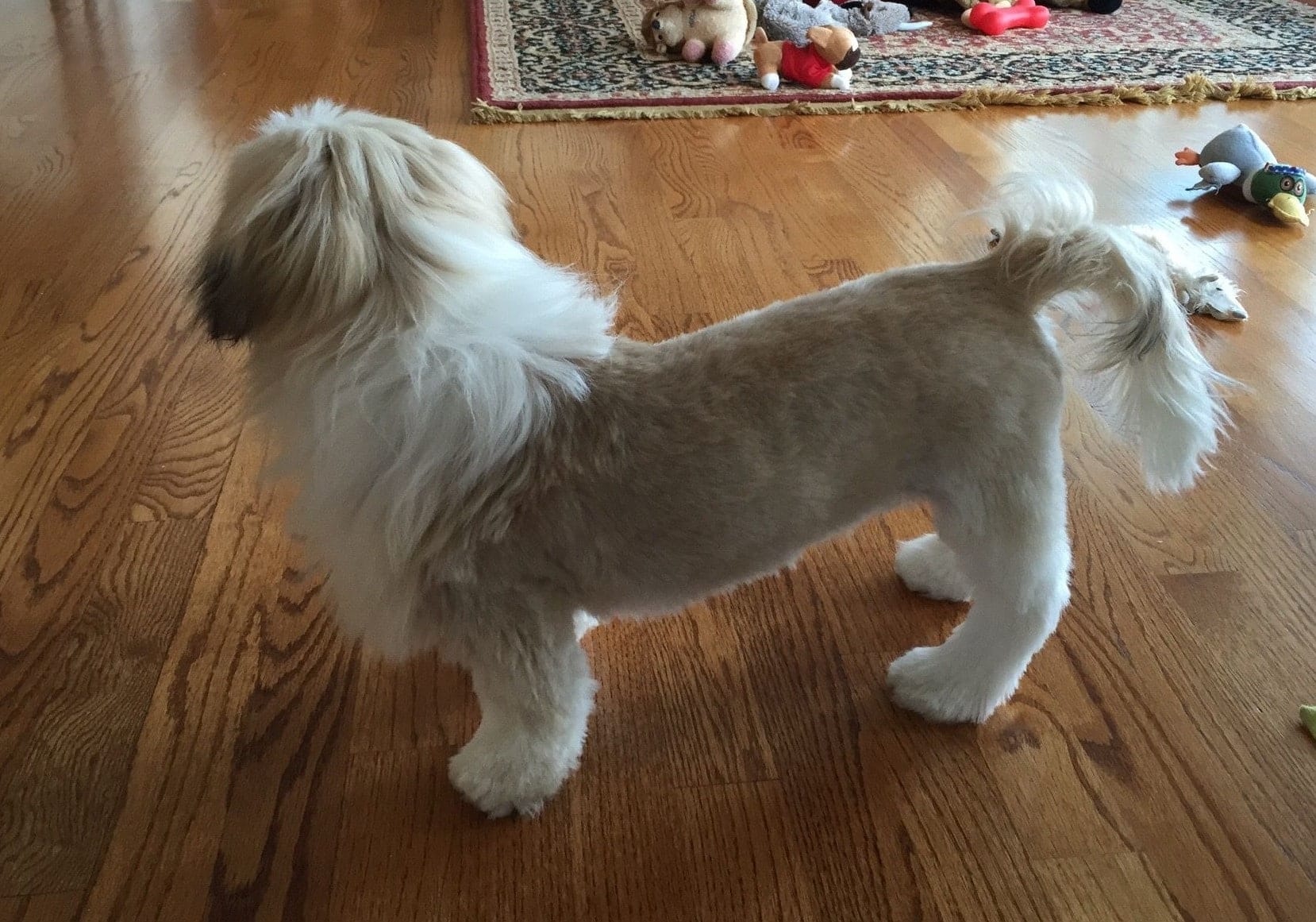 How to cut your dogs hair like a lion?
There are several variants of the lion haircut.  My suggestions are below:
If it's your first time grooming a dog, I would highly suggest that you find a groomer and call them to ask if they know what a lion cut is.  Then, show them a picture of the lion cut that you are expecting.  Most experienced grooms should be able to do the lion cut without any issues.
If you're an experienced dog groomer, here's how to give the best lion cut:

Using a shaver, shave the back and sides of your dog.  Be sure to leave enough space for a large lion mane.
Shave about 3/4 up the dog tail and be sure to leave some hair at the tip of your dog tail.
Shave about 1/2 to 3/4 down your dogs legs and leave enough room for hair near the paws.  Some lion cuts actually shave all the way down the legs, but I like to leave a little hair near the paws.
If you're feeling overly ambitious, you can add some dark brown food color to your dogs new mane and paws.  This brings out some color variations from his original fur color.
Why get a lion cut for your dog?
Cuteness Factor
Let's be honest, if you get a lion cut for your dog, you will have the cutest dog on your block!  Everyone will want to stop, take a picture, and pet your dog.  Not to mention, you give your dog some style and personality!
Easy Dog Hair Maintenance
Long dog hair requires a significant amount of daily brushing to prevent mats throughout your dogs hair.  The lion cut typically consists of 70% of the body to be shaved, making the lion cut relatively easy to maintain long term.
Eliminate Mats
A majority of the dogs body will be shaved down to the body with a lion haircut.  This helps eliminate mats in the fur since the hair will be short.  
How long before your dogs hair grows back?
My biggest concern before giving my Goldendoodle a lion cut was how long it would take for my dogs hair to grow back.  It took about 8 weeks for my dogs hair to grow back out, in which I decided to give it the Goldendoodle Teddy Bear Cut.  I wrote another blog post on the Best Types of Goldendoodle Haircuts if the lion cut for your dog isn't the best haircut choice!  This article will easily help you learn about the different haircut choices for your dog: teddy bear cut, lion cut, mohawk cut, lamb cut, kennel cut or poodle cut!
Conclusion 
Lion cut dog photos have taken the internet by storm!  These are some of the cutest and most unique haircuts that you can give your dog.  We strongly recommend that you give your dog a lion cut at least once in their lifespan.  A majority of groomers can easily cut your dogs hair to look like a lion or you can shave your dog's hair yourself.  Luckily, dog's hair grows back extremely fast, so if you decide that you don't like your dog's look you can get another haircut ~8 weeks later.  The lion cut can also fit on several dog breeds so give it a try!
Other popular articles: