Have you been searching for Pomeranian puppies under $500 without success? If you haven't been able to find low-cost Poms, you're in luck! This article will discuss all the places that can be fruitful in finding yourself a puppy at an affordable price.
A Pomeranian puppy typically costs around $600 to $1,500. Social media has made stars out of Poms, making it difficult to find a puppy under $500, but we're here to help. However, before you adopt a Pomeranian, we suggest learning about this breed.
Pomeranians are fluffy, friendly little dogs. Some people believe them to be loyal lap dogs who love to lie at their owner's feet. While this can be true, Pomeranians are generally active and can tackle large dogs easily. They make fine watchdogs and are reasonably easy to train, given their alert and intelligent nature.
You shouldn't buy a Pom just for its adorable looks, though, and it is essential to know all about the unique needs of this breed, such as their exercise requirement and tendency to bark. A good owner or breeder will help you understand your new puppy better, so it's vital to choose the right seller.
Here are some of the places where you can search for Pomeranian puppies under $500.
Before you scroll down this guide, check out: Can Pomeranians Swim? (2023) and Are Pomeranians Good With Kids? (2023).
1. Social Media
Social media is excellent for connecting with people of similar interests. Billions of Facebook, Instagram, and Twitter users interact and communicate with people worldwide. Regardless of location, you can use these platforms to find several Pomeranian puppies sellers near you.
Social media is flooded with breeders, pet owners, local animal shelters, and rescue homes looking to sell and rehome puppies at affordable prices. They share pictures and bio data of their pets online for potential buyers.
To streamline your search, look for location-specific community groups on Facebook that facilitate pet rehoming and adoption. You can do this by typing "Pomeranian puppies for adoption" in Facebook's search box. It would lead you to multiple relevant groups and pages.
Additionally, you can use Twitter and Instagram for this purpose by searching hashtags like #PomeranianPuppiesNearMe, #PomeranianPuppiesForAdoption, and #PomeranianPuppiesForFree. Using these hashtags, you can find people who are looking for new owners of their pets.
Some shelter homes and rescue centers also advertise their puppies using hashtags. Review these posts and comment on the one that best appeals to you. You may also visit their profile and schedule a visit with them to get a feel for how the kennel is run and maintained, and how the dogs are treated.
Pomeranian Puppies for Adoption and Rehome – International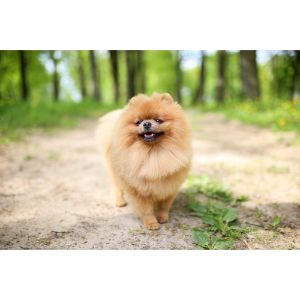 Pomeranian Puppies for Adoption and Rehome – International is a Facebook group open to the public, created in late 2021. This group has been a massive success in finding loving homes for Pomeranian puppies all across the globe.
More than 36,000 members regularly post updates about Pomeranian puppies for sale. Since this is an international group, you can search for ones near you by mentioning your location in the search bar.
Some owners want to rehome their puppies for free to reputable families, while others ask for a small rehoming fee for medical care and transportation of the puppy. You should review all your options and ask relevant questions regarding their age, health, and medical conditions. Since this is a public group, you can scroll through it for as long as you want without being a member.
If you find a match, contact the original poster through direct messages or the contact information provided in the post. You can also comment under their post to let them know you're interested.
You can also create a post by writing "ISO" (in search of) and mentioning the qualities of your ideal Pomeranian puppy. Interested sellers will comment and interact with you accordingly.
Pomeranian Puppies for Adoption and Rehome – International Details:
Pomeranian Puppies for Adoption
Many interested sellers also post their puppies with information regarding location, age, and other specifics. You can scroll through the group and see successful sales, too, which speaks for the verifiability of a seller.
This group serves various locations, but most sellers are from the United States. Be sure to ask for the location in the comment if the original poster has yet to mention it. It is safe to seek all relevant information before committing as this is a safe group, but many scammers populate public groups.
Pomeranian Puppies for Adoption Details:
2. Websites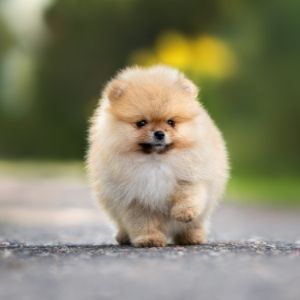 You can discover places with quality Pomeranian puppies at affordable prices by browsing the web and looking at various websites. Search engines like Google and Yahoo would yield numerous results once you type in "Pomeranian puppies for sale near me under $500."
Make sure to keep your phone location on for more specific results. Visit each website online and do a comparative analysis before choosing the best one. By visiting as many websites as possible, you will have various options, such as different colors, costs, ages of puppies, and much more.
Ensure that your connection is secure and the websites are legitimate; colorful and catchy websites scam many innocent buyers. It is best practice to call the seller and arrange a meeting before making a deposit. It will also allow you to see the dog in person before bringing it home.
Before purchasing, check the online presence of your potential seller. Read testimonials on the website and reviews on their social sites to confirm their verifiability. Ask them as many relevant questions as possible about the dog and Pomeranian breed as you need to ensure they're authentic and truly care about their dog.
3. Craigslist
If you hope to adopt Pomeranian puppies for $500, Craigslist should be one of the places to check. People use it to post pictures of the puppies they wish to rehome, mentioning the location, price, age, and health quality. You can also post to let others know you're searching for a Pomeranian puppy of specific color or age.
When you visit the site, use the search bar to look for a Pomeranian puppy and mention your city and state in the location bar. Or you can use Google to enter the website and specific webpage directly.
For instance, if you're in LA, you can type "Pomeranian puppies in LA Craigslist." The first link will lead you to the relevant Craigslist webpage.
The search results should look something like this:
Scroll through each option, hover your mouse over "(pic)" to see the picture of the Pomeranian puppy, and open the link to see the complete profile. You can also click on the star beside each search to save these links to review later.
Contact the dog's owner and see if you can arrange a meeting. Ask them for further information and make plans to meet the dog in person.
Craigslist Details:
4. Adopt-a-Pet
Adopt-a-Pet is a brilliant platform for finding a Pomeranian puppy for adoption across the United States and Canada. If you're tired of searching "Pomeranian puppies for sale near me under $500″ without getting anywhere, this is the place for you.
Adopt-a-Pet is home to more than 12,000 registered users who are private owners of dogs, rescue centers, non-profit organizations, and foster homes wishing to rehome their pets. This easy-to-use website allows you to choose a puppy from various options.
Private owners wish to rehome their puppies for various reasons such as newfound allergies, relocation of home, new kids and family, or financial setbacks. You can adopt them by clicking the "Apply to Adopt" option and filling in the necessary details.
The adoption committee will review your application and contact you. Then, a meeting would be set up for you to see the dog. If you agree, you can sign some paperwork, pay for the dog, and take it home.
If you wish to adopt from a rescue home or shelter, it can be a lengthier process as they review each application thoroughly because they have many applications at once. They mix and match their dogs with more compatible families.
At times, it isn't possible to meet the dog before adoption as some dogs live with their foster families. But you can still check the verifiability of the seller through other options.
Adopt-a-Pet Details:
Frequently Asked Questions
What is the cheapest price for a Pomeranian?
Due to their popularity, Pomeranian puppies tend to be pricey. A reputable breeder can charge anywhere from $1,500 to $3,000, and show-quality Pomeranians are even more expensive.
Why are Pomeranians so expensive?
When it comes to the price of purebred dogs, popularity is always a factor. For Pomeranians in particular, the coloration can have a big impact on the cost of a puppy. Solid colors tend to be rare.
How long does a Pomeranian live?
The life expectancy of a Pomeranian is 12 to 16 years.
Conclusion for "Pomeranian Puppies for Sale Near Me for Under $500"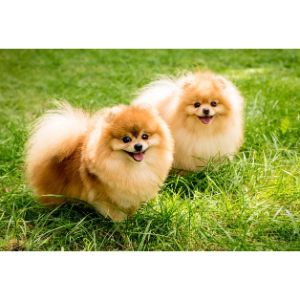 With all the places mentioned above, your search for Pomeranian puppies under $500 should come to an end. The Pomeranian is popular — many dog lovers have them as pets. They're cute, loyal, and easy to train, and now you can find them at an affordable price.
With the list of places such as social media, the internet, websites, Craigslist, and Adopt-a-Pet, you have multiple options to buy a low-cost Pom. You can also use other mediums like Reddit or Quora to meet dog owners who wish to sell their puppies at affordable prices.
Regardless of your choice, we recommend you be careful when choosing a seller.
If you find this guide, "Pomeranian Puppies for Sale Near Me for Under $500," helpful, check out:
Before you bring home a Pomeranian, learn more by watching "10 Amazing Facts You Didn't Know About Pomeranians 😱" down below: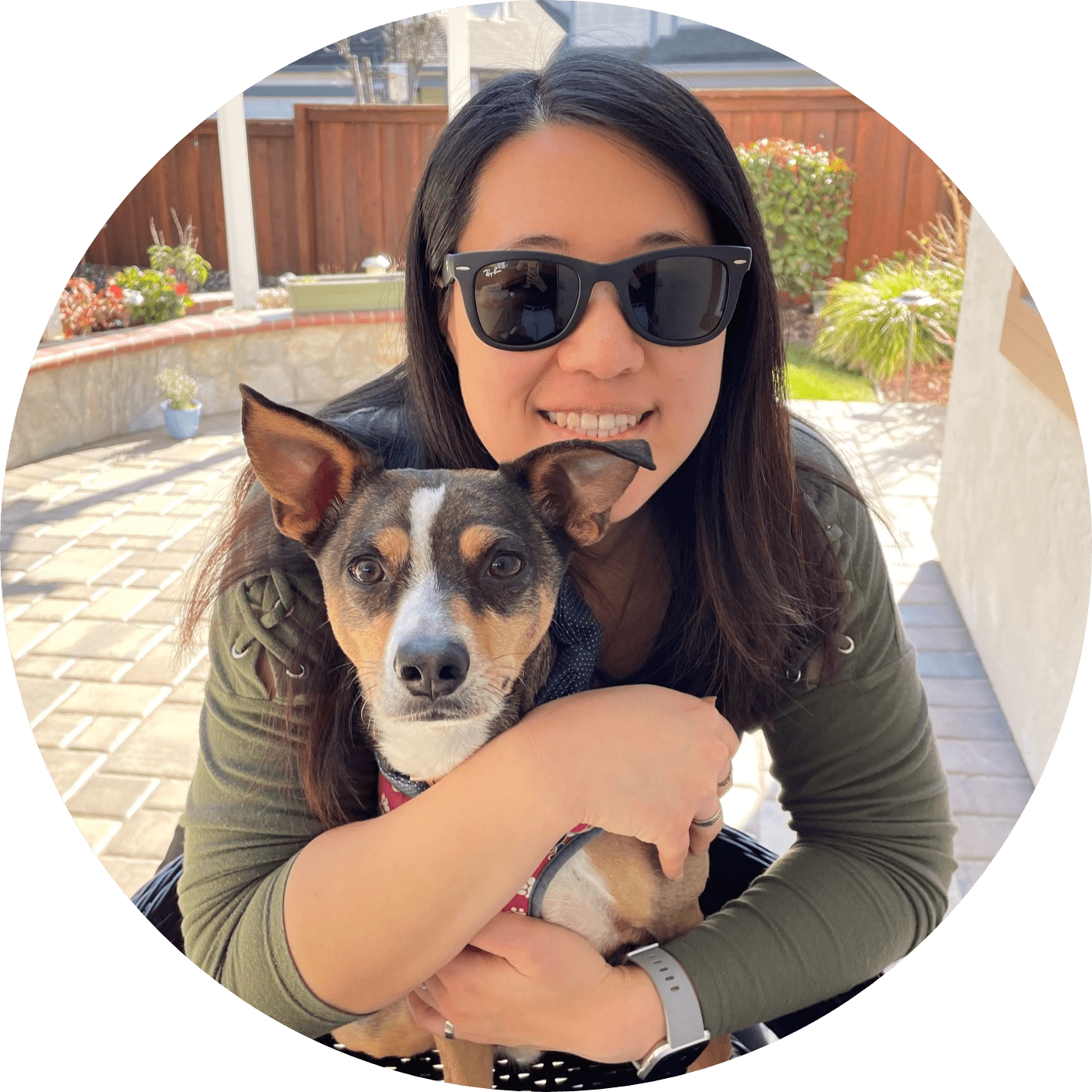 Dr. Sabrina Kong graduated from the Royal Veterinary College in England in 2016 and has been working at a small animal clinic in Northern California since then. She grew up in the Bay Area and got her bachelor's degree from Cal Poly San Luis Obispo. She also became a Certified Canine Rehabilitation Practitioner through a program at the University of Tennessee.
When she isn't in the clinic taking care of her four-legged patients, she enjoys traveling and trying new foods with her friends and her three-legged dog, Apollo. She adopted Apollo from her clinic when he was a puppy with numerous health issues. Dr. Kong truly cares about taking care of animals.