Responsible Pomeranian breeders in Vancouver are committed to bringing out the best characteristics of the breed in the puppies they produce. Pomeranians are feisty, energetic, and intelligent – the perfect storm for a little troublemaker.
When properly trained, however, these loyal little fur balls are wonderfully curious and friendly. While they prefer to be an "only child" the breed can be taught to live nicely with other pets and children.
Responsible Pomeranian breeders in Vancouver are committed to bringing out the best characteristics of the breed in the puppies they produce.
Vancouver and British Columbia residents who would like a Pomeranian puppy will love the list of reputable breeders we've compiled. Take a peek at the kennels below and find a fluffy Pomeranian puppy to bring home with you.
Before scrolling down this list of Pomeranian breeders in Vancouver, check out these related articles: Best Dog Rescues in Vancouver and Best Corgi Breeders in Vancouver.
1. Cheyenne Pomeranians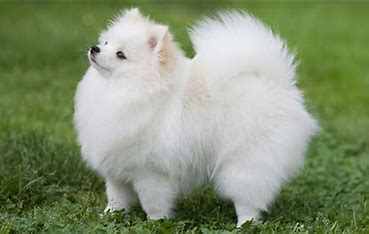 Cheyenne Pomeranians is first on our list of Pomeranian breeders in Vancouver. They're situated in the town of Chemainus, which is well-known for its arts community.
They're a small-scale, family-run kennel that specializes in producing puppies that are perfect for pets or for show. Puppies are CKC registered; speak to the kennel about whether breeding rights are available for your puppy.
To purchase a dog, click on the "available" link on the Cheyenne Pomeranians website. If puppies are available they will be listed here. If you don't see any puppies, feel free to shoot an email to the Cheyenne team to inquire about upcoming litters.
When you spot a puppy you're interested in, contact the kennel for an application or interview. You'll be asked to provide a bit of information about your home and family before you're permitted to place a deposit.
The amount of the deposit and the total price of your puppy are based on your dog's characteristics, pedigree, and whether you intend to show. Speak with the kennel team for details.
Your puppy will be vet-checked, vaccinated, dewormed, and microchipped on Gotcha Day. Puppies come with a health guarantee against genetic defects.
Cheyenne Pomeranians Details:
2. Spoildrotten
Spoiledrotten Yorkshire Terriers, Pomeranians, and Maltese is the next breeder on our list. They're a small-scale breeder with Pomeranians near Vancouver, located in Langley, British Columbia. The team has been in operation for 15 years and their adorable puppies are housed in homes all over the world.
Click on the "available puppies" link and check out the puppies that are ready to be reserved. Then, contact the breeder via email to begin the application process. Have your vet records ready if you have existing pets. Once you're approved you'll be asked to place a deposit to reserve your dog.
Spoiledrotten dogs are sold as pets only and you'll be required to have your dog altered when it is age-appropriate. Dogs will be nose-to-tail vet-checked and current on wormers and shots before joining your family.
Whether you pick a puppy from Spoildrotten or some other Pomeranian breeder, consider visiting them for your grooming needs. Your dog will be spoiled rotten while in the care of Spoildrotten in a cozy, cage-free environment.
Spoildrotten Details:
3. Pet Post
Pet Post is an incredible resource for Canadians who are looking for Pomeranian puppies. The website is a classified-type platform where breeders, individuals, and shelters advertise new puppy litters and dogs in need of a new home.
You'll find purebred puppies, shelter dogs, and individually-owned puppies that are looking for a forever home like yours.
You can search for Pomerania breeders in Vancouver on the Pet Post website by species and province. If you like you can further narrow your search to include your city. Once you've entered your search parameters you'll be presented with a list of available dogs.
The prices are listed directly below each puppy, so scroll through to find a dog in your price range. Then, click the dog's picture to learn about each animal.
Contact information for each breeder or individual will be provided on the puppy's biography page. Remember that not all posters on Pet Post are breeders. When you're adopting from an individual it will be important to interview that person thoroughly.
Find out under what conditions your dog was raised, and get the details regarding why the dog is being placed for adoption. It's important for the lifelong health of your puppy that you do not purchase from a puppy mill.
Health guarantees, breeding rights, veterinary records, and registration will vary from dog to dog. Get details and contracts in writing before you exchange money to avoid scams.
Pet Post Details:
4. Kijiji
Kijiji is another Canada-wide classifieds site but they don't only allow the advertisement of dogs. You can find anything from furniture to fur babies on Kijiji by conducting a simple search. Just enter "Pomeranian" in the search bar and scroll through the results.
Like Pet Post, Kijiji does not screen breeders. You'll have to contact the individual or breeder directly, at which point you can interview them to determine whether you're a good match.
If possible, bring a friend and visit your puppy's location in person so you can see first-hand the conditions in which your puppy lives.
The prices of Pomeranian puppies for sale in BC will range greatly on Kijiji. In some cases, you will pay thousands of dollars for a purebred dog. In others, you'll pay nothing at all to rehome a dog within your own family.
Be sure to find out a bit about your dog's history to help you ascertain whether he or she will be a good fit with your other pets and your children.
Kijiji Details:
5. Small Dog Rescue Society
Unfortunately, thousands of purebred and mixed-breed dogs end up in shelters every year. You can change the life of a puppy – and your own life – by adopting from the Small Dog Rescue Society.
While not a Vancouver Pomeranian breeder, this shelter rescues dogs from puppy mills, from abandonment, and from abusive situations. There are purebred Poms that come through the SDRS system frequently.
There is a required application process that must be completed before you bring a dog home. Let the Small Dog Rescue Society know about your history with pets, what kind of dog you're interested in, and about your family and household.
Once you're approved you'll be matched with a puppy – your preferences are certainly taken into consideration – and the team will guide you through the rest of the adoption.
The adoption fee for each dog is listed on his or her biography. The cost to adopt will be based on the dog's age, breed, health, and medical treatments that have been administered in the process of rehabilitation. Your dog will be spayed or neutered upon pickup – no breeding rights are available, even for purebred puppies.
Small Dog Rescue Society Details:
6. Craigslist
Vancouver residents who are looking for Pomeranian puppies in their province should check out Craigslist. Some breeders don't have a website so they use this global classified site to advertise their litters. The site is easy to use and whether you're looking for a new job or a new dog you'll find it here.
Search the entire site by typing Pomeranian into the search field, or click the "pets" link in the "community" section.
Either way, you'll be presented with a list of available dogs and puppies in Vancouver. Some are being rehomed while others are purebred or new puppies for sale. Craigslist does not screen sellers so it is your responsibility to ensure that they are responsible breeders and safe to purchase from.
Bring a friend with you to pick up your puppy, and upon pickup be certain that you ask the seller any last-minute questions you may have.
Did you remember to ask about breeding rights and pedigree? About a health guarantee for your dog? About your puppy's history and socialization? Learn as many details as you can before paying for your dog.
Craigslist is a global platform with over 250 million users. For that reason, it's critical to pay attention to your surroundings when replying to a Craigslist ad. Meet in a public place when possible as an extra precaution.
Craigslist Details:
FAQs
Do Pomeranians shed?
Pomeranians have a long double coat that does shed. The AKC has them rated as low-shedding dogs, but other accounts suggest they shed heavily. This might be due to seasonal shedding, which is a heavy shedding time for most dogs. They will need regular grooming, about every 4-6 weeks.
Are Pomeranian puppies good pets?
Pomeranians are considered to be good pets. They are a member of the Spitz family and are intelligent and usually easy to train with consistency. Pomeranians are a good size for many families, but they're still sharp watchdogs. Overall, they're happy dogs that enjoy the company of their owners and live long lives.
What are the cons of a Pomeranian?
Pomeranians have a high-maintenance coat that requires diligent grooming. They are also independent and determined. While they need their owner's company and don't like to be left alone, they don't always listen well. Pomeranians have a strong drive to get what they want.

Despite their tendencies to be watchdogs that border on overly watchful, Pomeranians are still small dogs. They seem tough but are still small dogs that require gentle handling.
Conclusion For "Best Pomeranian Breeders in Vancouver"
British Columbia residents and families wishing to adopt a Pomeranian puppy have plenty of options. Responsible Pomeranian breeders in Vancouver, shelters, and individuals advertise their litters and puppies frequently – you just need to know where to look.
Whether you're searching for a purebred Pom or would like to adopt a puppy from a shelter, you'll find that your perfect pet is closer than you think. Use your good judgment to check out the breeders around your city, and get ready to bring your new Pomeranian puppy home with you.
For more guides similar to this list of Pomeranian breeders in Vancouver, check out these guides:
Before you bring home a Pomeranian from a breeder in Vancouver, you can learn more about the breed by watching "Pomeranian – Top 10 Facts" down below: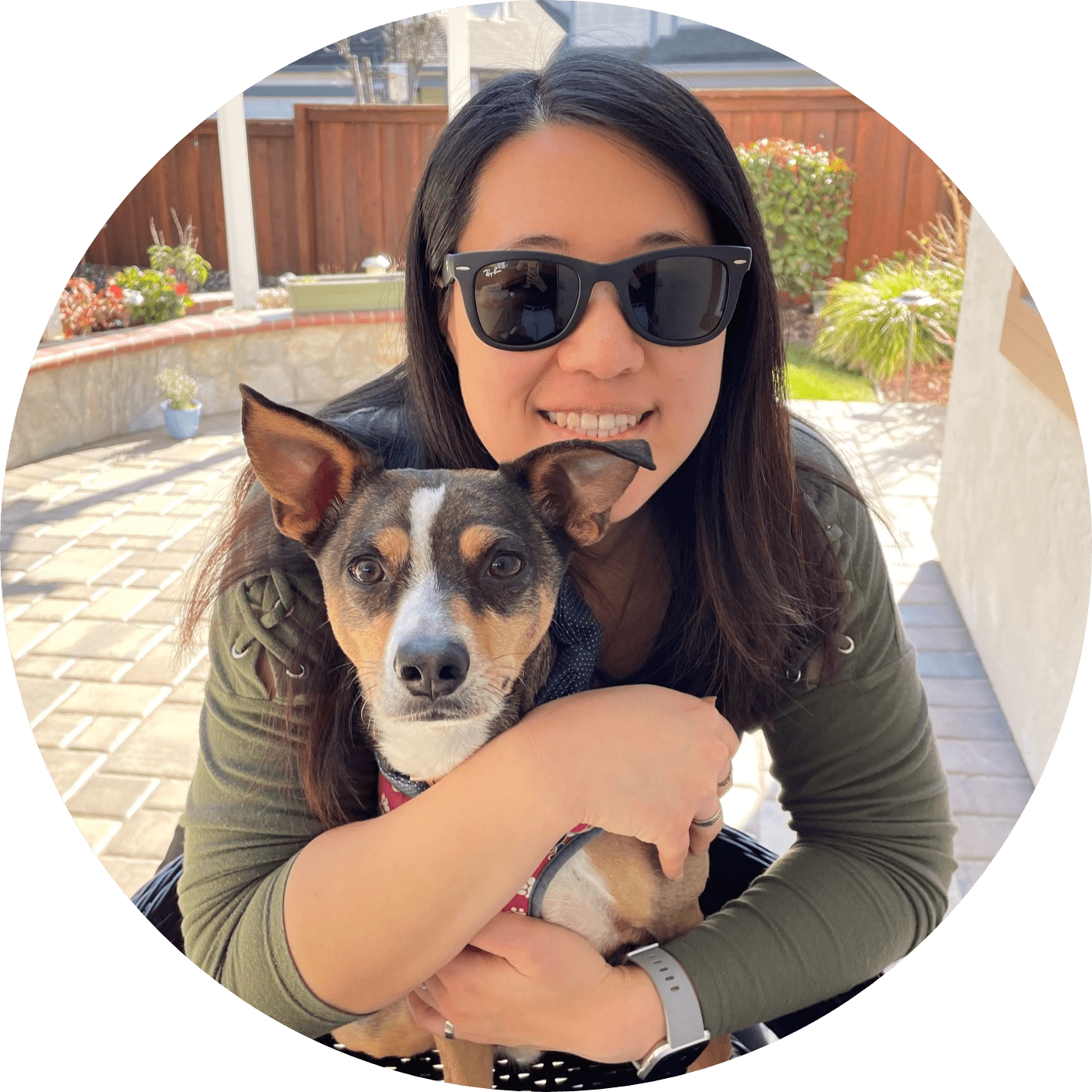 Dr. Sabrina Kong graduated from the Royal Veterinary College in England in 2016 and has been working at a small animal clinic in Northern California since then. She grew up in the Bay Area and got her bachelor's degree from Cal Poly San Luis Obispo. She also became a Certified Canine Rehabilitation Practitioner through a program at the University of Tennessee.
When she isn't in the clinic taking care of her four-legged patients, she enjoys traveling and trying new foods with her friends and her three-legged dog, Apollo. She adopted Apollo from her clinic when he was a puppy with numerous health issues. Dr. Kong truly cares about taking care of animals.