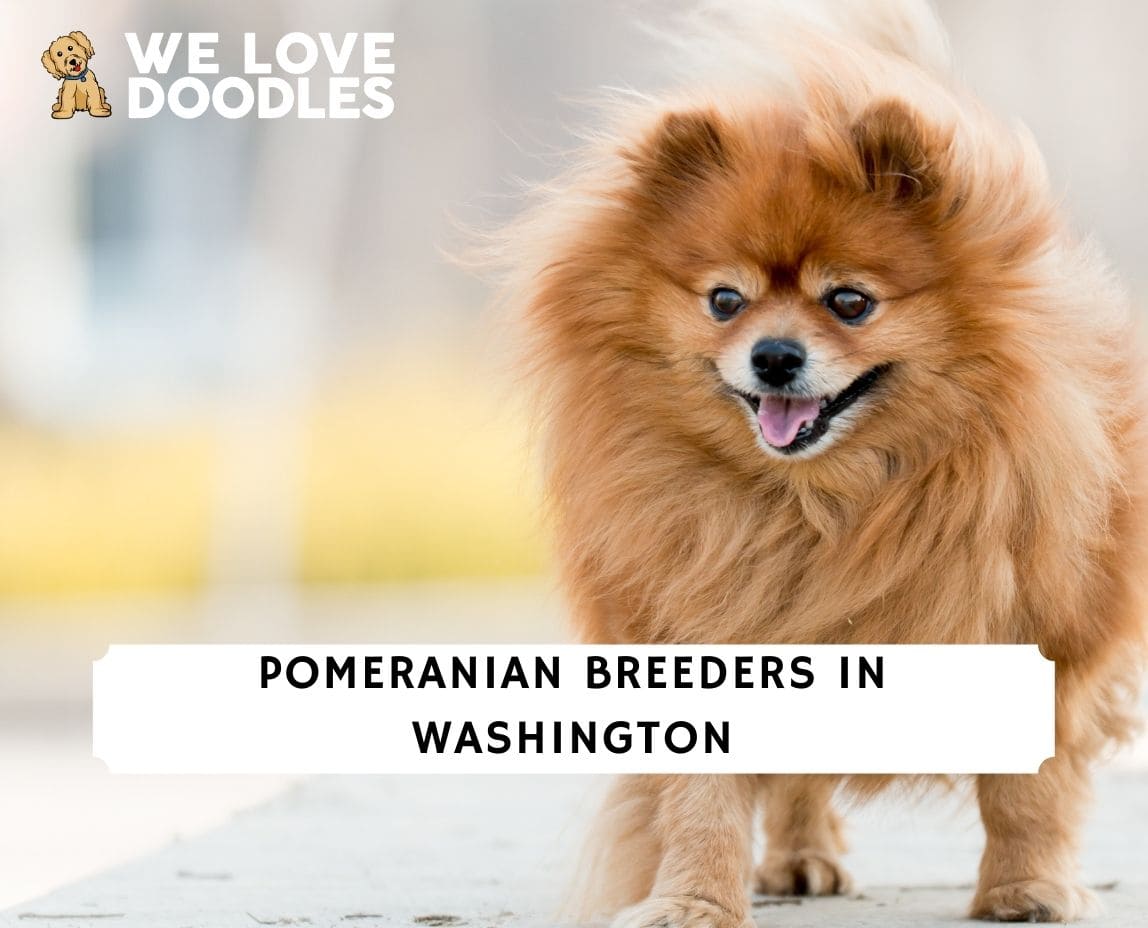 The best Pomeranian breeders in Washington are mindful of the dog breed's popularity. The pups are coveted across the state, meaning that puppy mills and unethical breeders are on the rise. Good breeders are attentive to their dams' and sires' bloodlines, and only produce healthy and vet-checked puppies.
Pomeranians are toy dogs that make wonderful companions because they're oh-so-sweet and affectionate. Seniors and families with children typically do just fine with the Pomeranian breed, though young children should be introduced to the dogs with supervision.
The Pom's fox-like face makes the Pomeranian easy to identify, and his little fluffy tail will, too! Your Pom's double coat will need regular grooming, and regular trips to the vet are important! With the right care, your pup will grow to be between six to seven inches tall, weigh three to seven pounds, and will live to be between 12 and 16 years of age.
Before scrolling down this list of Pomeranian breeders in Washington, check out these other recommendations from our team at We Love Doodles: Best Dalmatian Breeders in Washington and Best Basset Hound Breeders in Washington.
Pomeranian Puppies For Sale in Washington
You have to purchase from an ethical and experienced breeder for a healthy and well-bred puppy instead of a puppy mill or quack breeders. Ethical breeders ensure their parent mill is screened and cleared of any genetic disease concerns before mating. If you are ready for that new family addition, find some trusted and reputable breeders listed below.
Pomeranian Product Recommendations: Best Beef Trachea For Dogs and Best Quiet Dog Clippers.
1. PuppySpot's Pomeranians For Washington
Since you're searching for Pomeranian breeders in Washington, we recommend checking out PuppySpot's marketplace. PuppySpot is a trusted website where you can browse for available Pomeranian puppies from the comfort of your home in Washington.
Your Pomeranian puppy will be safely shipped wherever you reside in Washington, knowing that all breeders have to go through a strict screening process. Before you continue searching for a Pomeranian puppy for sale in Washington, check out the link to the marketplace below.
Dogs are health-checked, vaccinated, dewormed, and ready to join your family. Upon checkout, you'll have the option to add pet insurance to your order if you'd like.
PuppySpot Details
2. Echo Ridge Pomeranians
Olga Gudima is the passionate and responsible owner and operator behind the Echo Ridge Pomeranians, located North of Colville, Washington. They are a small family-based kennel committed to excellence and accountability and renowned for breeding quality AKC registered gorgeous Pomeranian puppies.
They specialize in breeding Pomeranians in different sizes and colors; they have tea-cup, miniature, and standards sizes of Poms. Echo Ridge puts in all their best to produce and raise healthy and happy Pom puppies while focusing on quality and sound temperament.
Their breeding program is planned following the American Kennel Club breed's standards to produce the best Pom puppies available. Echo's parent breeds are healthy and happy dogs with excellent temperaments and are screened for health before mating.
Echo Ridge's Pomeranian puppies are whelped in their homes and raised in family members' happy environments. Echo's puppies are well-socialized and already introduced to some basic house training to prepare them for their new homes. They are vet checked, microchipped, AKC registered, dewormed, and vaccinated before joining their new families.
Echo Ridge's customers get a pack containing a small sample of dry puppy food, a favorite toy, and written instructions for the smooth transition of their pet. Echo Ridge's adoption procedures are transparent with excellent customer experience, and Olga Gudima is available to help with tips, especially for first-time dog owners.
Echo Ridge Pomeranians Details
3. CR Pomeranians
CR Pomeranians is a small, reliable, and professional partnership breeding program established in April 2002 in Tumwater, Washington. They are renowned for breeding healthy, quality Pomeranian dogs with fantastic personalities that thrive as show prospects and house pets.
CR strives daily to produce the best Poms, focusing on health, temperament, movement, structure, type, and soundness. CR's Pomeranians are bred following the American Kennel Club breed's ethical standard to produce the best quality puppies possible.
Their breeding stocks come from champion bloodlines, and CERF, OFA, and thyroid testing are routinely done to clear genetic concerns. Each of CR's puppies are a significant part of their family as they are born and raised indoors with lots of love and passion.
CR's Pomeranians puppies leave for their various new homes after they're eight weeks old, dewormed, vaccinated, and vet checked. They are well spoiled and have an excellent socialization sense as they blend well with their new owner and other pets in the family.
Celeste is a proud member of the American Pomeranian Club and strives to improve the Pomeranian breeds' quality, structure, and health. The adoption process at CR Pomeranians is customer-focused, as they seek to match their clients with the best puppy that fits their lifestyle. Visit CR's website today or contact Celeste via phone to start the adoption process.
CR Pomeranians Details
4. Heartlove Poms
Heartlove Poms is a small, trusted, and committed breeding program located in Washington State and known for the sale of gorgeous Pomeranian puppies. They strive to achieve excellence in quality, health, type, and temperament in all their Poms while matching families with the best pets available.
Their breeding program is intentionally planned to follow the breed's ethical standards for premium quality dogs. Good Dog also recognizes Heartlove Poms for responsible breeding as their breeding stock testing is on a good level. Their parent stocks are carefully selected and well-screened for health to ensure all inheritable disease concerns are cleared.
Heartlove breeds on a small scale, so they have few litters during the year, and their puppies are born and raised among family members. Each Heartlove Pomeranian leaves for their new homes microchipped, dewormed, vaccinated, covered with a 2-year health guarantee, and vet checked.
They also come with a puppy package with AKC papers, vet and health records, a health guarantee, and other freebies from the breeder. Companion puppies at the Heartlove Poms come with an AKC limited registration and spay/neuter contract, while show prospects or small hobby studs come with AKC full registration.
If you are interested in a Pomeranian, Heartlove Poms is the ideal breeder for transparent and smooth procedures with an experienced hand to guide you through the transition. Visit the Heartlove Pom website to submit a puppy application to start the adoption process.
Heartlove Poms Details
5. Parker's Precious Poms
Tiffany and Victoria Parker are the intentional and passionate operators behind Parker's Precious Poms, located in Roy, Washington. Parker's Precious Poms is a small ethical hobby breeding program raising AKC registered Pomeranians since 2010.
They are a member of the American Kennel Club and are recognized by Good Dog for their responsible breeding program. Parker's Precious Poms goal is to raise AKC Pomeranian with exceptional qualities both in health and quality, with great looks not excluded. They are deliberate in planning their breeding program following the breed's standards.
Parker's sires and dams are carefully selected from the champion bloodlines and cleared for good health before mating for superior quality puppies. Parker's Precious Pomeranians are born and raised in a loving environment and given the best care possible.
All their Pomeranians are up-to-date on all necessary vaccines, dewormed, given flea and heartworm preventatives, regular dental and vet checked. Parker's puppies also come with a health guarantee to clear all concerns about genetically inheritable diseases, plus lifelong support from the breeder.
Tiffany and Victoria Parker care so much about their dogs and wish to place them only with committed and loving families who will love them forever. Parker's Precious Poms' adoption process is headache-free and straightforward and customer satisfaction is prioritized. Start adoption procedures today by filling out the puppy application form on their website or contact the couple on the phone.
Parker's Precious Poms Details
6. Perfect Pomeranian
Last on the list of the best Pomeranian breeders in Washington is Perfect Pomeranian. Danielle Heyl is the responsible and ethical breeder behind the Perfect Pomeranian, located in beautiful Vancouver, Washington. Perfect has been breeding and raising adorable Pomeranians for over fourteen years, focusing on health, soundness, quality, temperament, and beauty.
They specialize in breeding exceptional show Pomeranians in various colors like black and silver, cream sable, wolf sable, orange, and orrange sable. Occasionally, perfect have other adorable and beautiful coat colors outside the above-mentioned for clients to pick from. Perfect Pomeranian is deliberate about its breeding plan, following the Pomeranian breed standards for a well-structured dog.
Their commitment to excellent, premium quality and accountability makes them strive daily to provide their clients with the best Pom puppies possible. Perfect Pomeranian parent dogs are from champion bloodlines obtained from prestigious breeders and screened for health to produce healthy puppies.
Each Perfect litters is whelped and raised in their home as a significant part of their family and are loved and well taken care of. They are well-socialized and relate well with both old and young and other pets in their new homes. Perfect Pomeranians are vet checked, current on shots, dewormed, and given a health guarantee before joining their new families at eight weeks.
Danielle Heyl ensures that the adoption procedures at the Perfect Pomeranian are transparent, smooth, and professionally handled with lots of tips for first-time pet owners. Please fill out the puppy adoption form on the Perfect Pomeranian website or contact Danielle over the phone to get on their waitlist.
Perfect Pomeranian Details
Conclusion For The "Best Pomeranian Breeders in Washington"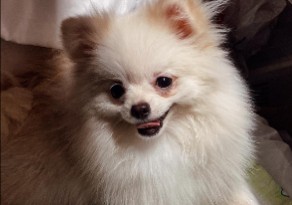 The Pomeranian may be petite, but they possess a big dog attitude; hence, its energetic and affectionate personality makes it an excellent watchdog and pet. It is recommended for people who are not big dog lovers but prefer a tiny dog breed.
If you are interested in a Pomeranian as a new family addition, we suggest you contact an ethical breeder instead of purchasing from a puppy mill. Read through this article for the detailed contact of some top Pomeranian breeders in Washington, not far from your home.
For more guides similar to this list of Pomeranian breeders in Washington, you can check out:
Before you bring home a Pomeranian from a breeder in Washington, you can learn more about the breed by watching "12 Things Only Pomeranian Dog Owners Understand" down below: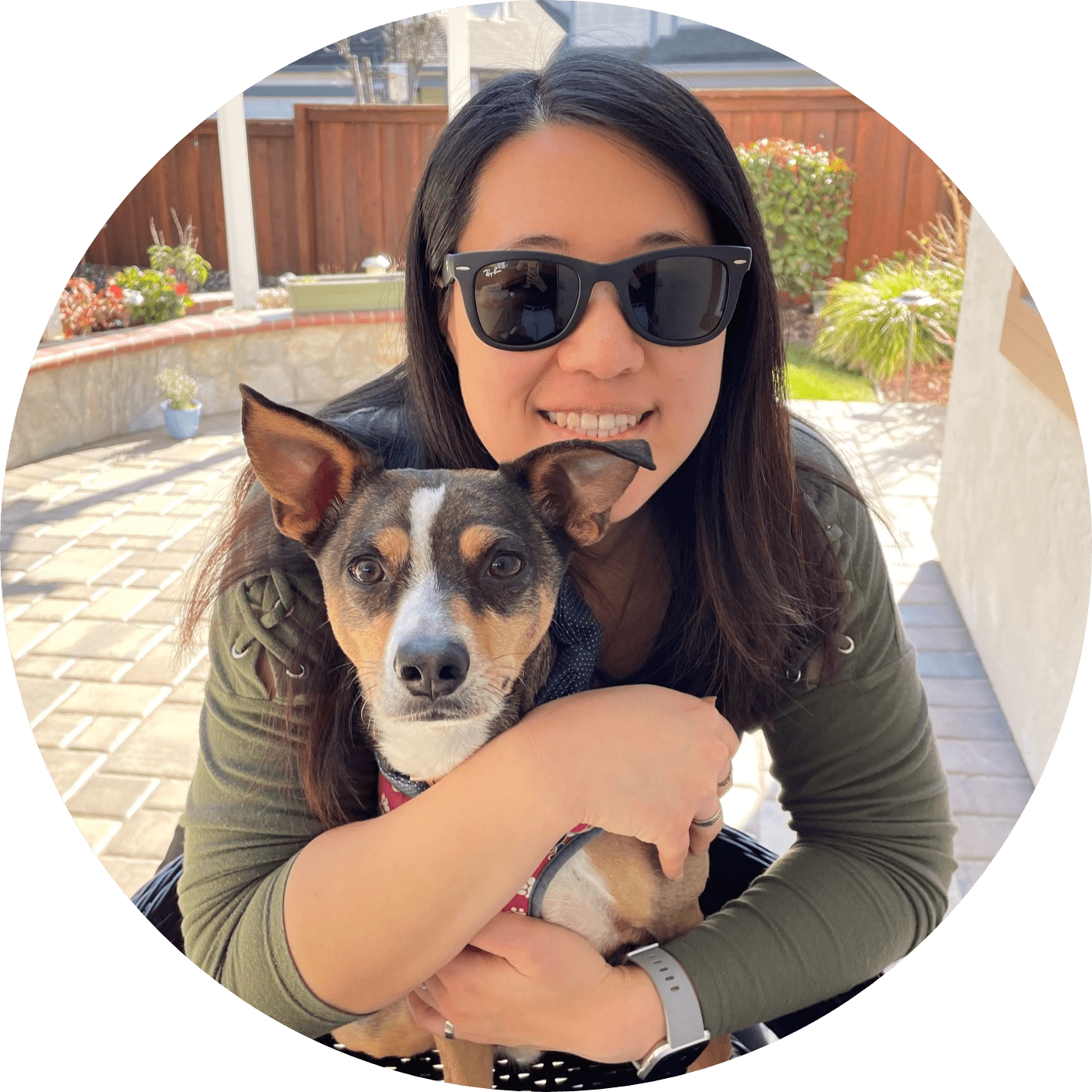 Dr. Sabrina Kong graduated from the Royal Veterinary College in England in 2016 and has been working at a small animal clinic in Northern California since then. She grew up in the Bay Area and got her bachelor's degree from Cal Poly San Luis Obispo. She also became a Certified Canine Rehabilitation Practitioner through a program at the University of Tennessee.
When she isn't in the clinic taking care of her four-legged patients, she enjoys traveling and trying new foods with her friends and her three-legged dog, Apollo. She adopted Apollo from her clinic when he was a puppy with numerous health issues. Dr. Kong truly cares about taking care of animals.