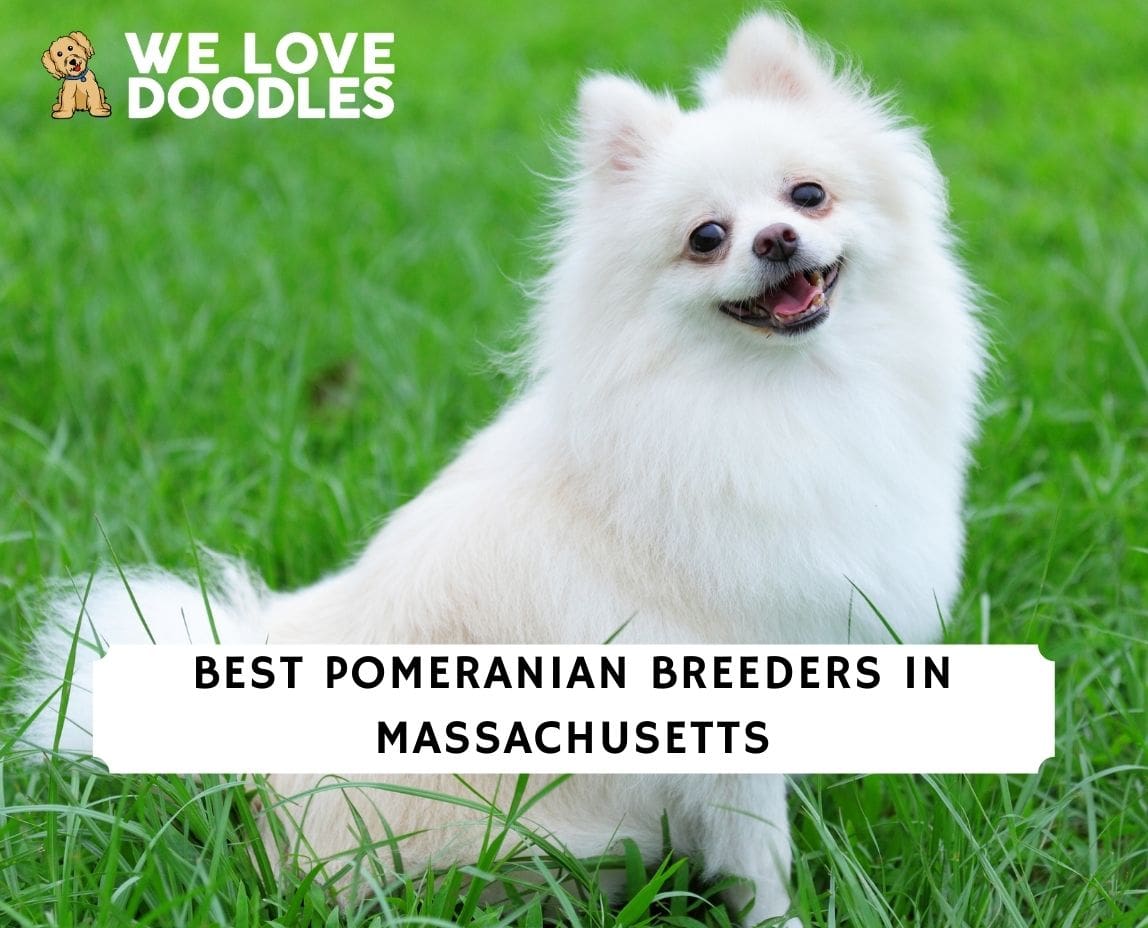 Are you searching for the best Pomeranian breeders in Massachusetts? You know Pomeranians as those fluffy, teddy bear-like dogs with adorable faces and bold personalities.
Pomeranians have consistently remained in America's top fifteen most popular breeds for a decade; they make great companions for those seeking a lap dog and thrive nicely in smaller spaces.
If you like in Massachusetts and seek a Pomeranian to adopt, you'll want to ensure that you're adopting from a reputable breeder. Responsible breeders will typically only produce one or two litters each year and will ensure that your dog is well cared for, medically tended to, and socialized from an early age.
Before scrolling down this list of Pomeranian breeders in Massachusetts, check out these other breeder recommendations: Best Yorkie Breeders in Massachusetts and Best Corgi Breeders in Massachusetts.
Pomeranian Puppies For Sale in Massachusetts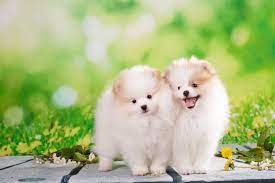 We've compiled a list of the top Pomeranian breeders in Massachusetts and surrounding areas. Contact each breeder and interview them to determine whether they're holding up to their end of puppy care. Then choose a breeder you connect with and bring home your Massachusetts Pomeranian.
Pomeranian Guides: Everything You Need to Know About The White Pomeranian and What You Should Know About Shaving a Pomeranian.
1. PuppySpot's Pomeranians For Massachusetts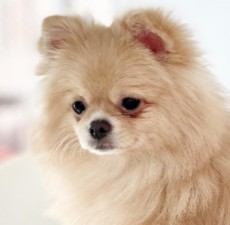 Since you're searching for Pomeranian breeders in Massachusetts, we highly recommend that you check out PuppySpot. PuppySpot is a reliable marketplace where you can browse for available Pomeranian puppies from the comfort of your home in Massachusetts.
All Pomeranian breeders on PuppySpot are strictly screened, so you can rest assured knowing that your Pomeranian puppy will be safely shipped to your home in Massachusetts. Before you continue on your search for a Pomeranian puppy for sale in Massachusetts, check out the link below.
PuppySpot Details
2. Chicken Pom Farm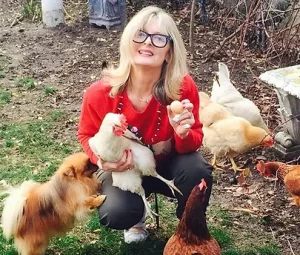 Chicken Pom Farm is located in the Cape Cod area of Massachusetts and has been in business for several years now. They specialize in the Pomeranian breed, and the kennel owner was raised by parents who were also breeders.
You can be assured that your puppy will be in good health when they come home with you; Chicken Pom Farm keeps puppies up to date with vaccinations, vet checks, and deworming treatments for the first weeks of their lives.
Your puppy will be ready to join your family at twelve weeks of age. They will come with limited AKC registration, which means you'll have registration papers but will not be permitted to breed your dog.
You will need to have your puppy spayed or neutered by reaching one year old. After that, the owners of Chicken Pom Farm will interview you before permitting you to place a deposit.
You'll be asked questions about your experience with dogs, your home, your family, and more. For example, puppies may not go home to families with children under seven.
You must also live in the Massachusetts area to adopt a Pomeranian from Chicken Pom Farm – the breeder will not ship or deliver dogs, and you must be available to spend time with your puppy while they are in the care of Chicken Pom Farm.
Chicken Pom Farm Details
3. The Perfect Puppy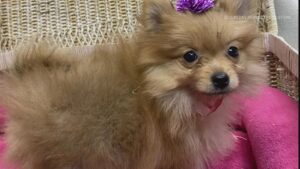 The Perfect Puppy is a Rhode Island-based, family-owned business that serves Massachusetts and Rhode Island residents. The family does breed and raise puppies, but they also utilize a network of responsible breeders to ensure that adoptive families have plenty of options to choose from.
Breeders in the Perfect Puppy network are located across New England; many will ship or deliver puppies to your location. Regardless of who produces the puppy you eventually adopt, they will come with a two-year health guarantee.
Your puppy will be up to date with deworming and vaccinations, and they will be microchipped for safety. Your puppy's first vet visit will be provided free of charge and will come home with a "puppy pack," including heartworm and flea and tick treatment.
Interestingly, The Perfect Puppy offers financing options. Adopting a puppy from a responsible breeder can be pricey, but The Perfect Puppy wants to aid families in adopting a dog without resorting to the cheap, unhealthy puppy mills.
Contact the breeder directly for more information about financing and payment options. The breeds of puppies available at any time may vary, so check with The Perfect Puppy's website frequently for updates. If you can't find a Pomeranian puppy today, one will likely be available in the near future.
The Perfect Puppy Details
4. AKC Marketplace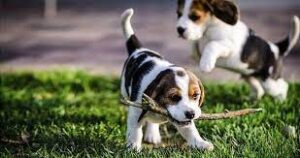 No matter what breed of dog you're looking for, we like to recommend that prospective adoptive families check out the AKC Marketplace. The American Kennel Club allows its members to post listings of puppies for sale, and Pomeranians are one such breed.
You can search the site by breed and location, then filter your results by distance and even puppy gender. AKC Marketplace listings are posted by kennels that adhere to AKC guidelines.
The kennels are inspected annually and meet high standards for puppy care, cleanliness, and other considerations. But, of course, you'll want to do your research and, if possible, visit the breeder in person to make sure the facility meets your standards.
Interview the breeder and get complete information about health guarantees, breeding rights, and more. The price of your AKC Pomeranian will vary depending upon the breeder. In some cases, your dog's deposit amount and the total cost will be listed on the AKC Marketplace website.
You'll need to send a direct message to the kennel in other cases. If you can't find a Massachusetts Pomeranian you love, plenty of other breeds is available. The AKC website gives information about each of the breeds so you can get a better feel for whether a dog will fit with your family's lifestyle.
AKC Marketplace Details
5. Puppy Love
Puppy Love isn't located in Massachusetts, but the Danbury location is just a two-hour drive from Boston. If you live in south-central Massachusetts, the kennel is even more accessible to your family.
This kennel offers a variety of dog breeds for sale, including Pomeranians. Available puppy breeds may vary from week to week, so regularly check back with the Puppy Love website. Also, don't hesitate to contact the kennel about upcoming and available litters. Puppy Love is open daily, but you must have an appointment to visit.
You can schedule an appointment by calling the kennel. Most questions you may have can be answered by reading through the Puppy Love website, but you can be assured that your puppy will be up to date with vaccinations and deworming treatments and will come with a health guarantee.
Puppy Love is a family-owned business and is staffed 12 hours each day. Pups adopted from Puppy Love come from reputable kennels, not private owners. Kennels are inspected to adhere to health and safety standards.
The price to adopt your Pomeranian puppy from Puppy Love may vary depending upon gender, color, and other characteristics. Once a litter is born and has arrived at the Danbury facility, you may contact Puppy Love about deposits, total cost, and visiting your puppy.
Puppy Love Details
6. Happy Day Poms
Last on the list of Pomeranian breeders in Massachusetts is "Happy Day Poms." Happy Day Poms isn't local to Massachusetts; they're in New Orleans. But this is a quality, responsible breeder that will ship or deliver to you; they provide Nanny On Board service to anywhere in the United States.
Shipping cost may vary but generally ranges between $350 to $600 for full service. Happy Day Poms is a small-scale breeder, but they tend to have more litters available than other breeders at any time.
Josh, Happy Dog Poms owner, began his business with just two dogs and has expanded his hobby into a legitimate business. He breeds his dogs for color, but of course, the utmost attention is paid to the health and socialization of Happy Day Poms dogs.
The price of your dog may vary depending upon gender or color, but you can expect to pay around $2,500 for your puppy. There is a $100 fee to be placed on the waitlist for a puppy. Be sure to let Happy Day Poms know you're interested in a dog as soon as you're able.
The order will determine your pick order that your deposit is received. In addition to producing litters of healthy puppies, Happy Day Poms offers stud service. If you're in the New Orleans area, you can bring your dog to the facility for a two to five-day stay. Sire fees vary depending upon the dog you choose.
Happy Day Poms Details
Conclusion For The "Best Pomeranian Breeders in Massachusetts"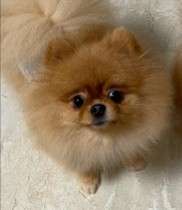 Pomeranians are fluffy little friends that make great companions and indoor dogs. They lie quite happily in small spaces, so apartment life is well-suited to these puppies.
If you live in Massachusetts and are seeking a reputable breeder to supply your Pomeranian, check with the breeders on this list. You must avoid puppy mills when adopting a dog.
Because of ill care and lack of socialization, puppy mill puppies can become sick with undesirable temperaments. Therefore, choosing a kennel that knows the breed and will tend to your dog's health and social needs is a critical part of selecting a dog that will be a valuable addition to your family.
For more guides similar to this list of Pomeranian breeders in Massachusetts, you can check out:
Before you purchase a Pomeranian puppy from a breeder in Massachusetts, you can learn more about the breed by watching "How to Take Care of a Pomeranian Daily" down below: