Here's what you need to know if you're searching for Pomeranian breeders in Michigan. The tiny Pomeranian started as a large sled dog. Capable of competing in agility or obedience, these compact and active puppies are happy winning competitions or remaining the family pet.
Though they're small, they have no trouble standing up to much larger dogs, retaining some of their heritage. Perfectly sized for the apartment, they are alert and intelligent with a beautiful coat to match their personality.
However, finding the right puppy to bring home to the family takes time and patience. Their eagerness to learn new tricks and small stature make them popular among dog owners, lengthening waitlists.
Breeders come in all shapes and sizes, making it imperative to find the right one. Working with the right breeder will mean bringing home a well-bred Pomeranian with all the characteristics expected of the breed.
Before scrolling down this list of Pomeranian breeders in Michigan, check out these recommendations: Best Yorkie Breeders in Michigan and Best Shih Tzu Breeders in Michigan.
Finding the Right Pomeranian Breeder in Michigan
First-time dog owners often find themselves asking how to find the right breeder—what differentiates the good from the bad? Working with the right breeder can make the difference in the type of puppy a family will eventually adopt.
To help narrow down the process, here are some things to look out for when researching Pomeranian breeders in Michigan. Any breeder worth their salt will happily meet face to face—whether in person or online.
It may not be a good idea to travel to many different breeders searching for the right one during the pandemic, but video conferences will do just fine. This gives you the chance to meet the breeder and determine how knowledgeable they are.
Remember that there are no wrong questions. This saying has never been more accurate than when searching for a breeder of your next Pomeranian buddy. A breeder worth working with will have all the answers needed to make the best decision and is happy to show off their knowledge of the breed they choose.
Find out as much as possible about the breeding process, current puppy parents, and how the puppies live in the beginning. It's essential to find out how well taken care of the puppies are before they go to their forever homes.
The parents make the litter and, ultimately, the type of puppies that will have to find a forever home. Whether in person or online, look at the puppy's parents and learn more about their breeding.
Well-bred puppy parents make well-bred puppies with all of the suitable characteristics of a Pomeranian. But, of course, the parents' health is also vital to ensure they don't pass any genetic issues onto their offspring.
Never complete a deposit or sale of a puppy until all documents are squared away and a contract is signed. Review the contract thoroughly to ensure no hidden clauses or fees and find out if the breeder has a buy-back policy or health guarantee.
A breeder who cares about the puppies rather than the sale of the puppies will have a buy-back guarantee to ensure none of their puppies end up in shelters for unforeseen circumstances.
The documents to ask for also include any veterinary paperwork. Double-check that the puppy has been seen by a vet before going home and ensure they received all of the appropriate medical attention.
Related: What is a Puppy Mill?
Pomeranian Puppies For Sale in Michigan
The state of Michigan doesn't lack Pomeranian breeders, though they aren't all created equal. Taking the time to look through the options is an essential part of the process.
Finding a reputable breeder makes all the difference in the type of puppy a family will end up bringing home. Below are some of the reputable breeders in Michigan, taking away some of the footwork of finding the right puppy.
Pomeranian Product Recommendations: Best Puppy Potty Training Sprays and Best Dog Grooming Scissors.
1. PuppySpot's Pomeranians for Michigan
Since you're searching for Pomeranian breeders in Michigan, we highly recommend checking out PuppySpot with the link below. PuppySpot is a massive marketplace for reputable dog breeders, including Pomeranians. Once you find a desirable Pomeranian and make your purchase, the breeder will safely ship your puppy to your home in Michigan.
In case you're worried, these Pomeranian breeders are all strictly screened by PuppySpot before being able to list any puppies on the website. So before you continue on your search for a Pomeranian breeder in Michigan, we highly recommend checking out PuppySpot.
PuppySpot Details
2. Elegant Poms
Elegant Poms have been breeding Pomeranians for the past 20 or more years. Over the years, they've taken the time to refine the breeding process, focusing on all the puppies' health and happiness.
Their website details the steps they take to ensure each puppy is healthy as they work with a fully licensed veterinarian. On their website, it's possible to see the Pomeranian parents as well as their past litters.
In great detail, they present all the steps a potential owner will need to take to get paired with the perfect puppy. But, of course, this breeder does work off a waitlist, and patience is essential.
Elegant Poms Details
3. Char's Pomeranians
An American Kennel Club Breeder of Merit, Char's Pomeranians is also a member of the American Pomeranian Club, Inc, Pomeranian Club of Michigan, Inc, and Pomeranian Club Canada. As such, Char's Pomeranians do everything they can to uphold the standards of the Pomeranian breed as set down by the respective clubs.
The website provides more detailed information on the current Pomeranian parents. The Championships their dogs were a part of and general information regarding the breed. Raised in a loving home environment, these tiny Pomeranians receive the best care before finding their forever homes.
Char's Pomeranians Details
4. Mattila Poms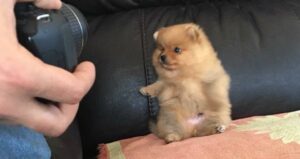 Mattila Poms is a small family breeder who provides AKC registered Pomeranians. Specializing in white, cream, orange-, red-, and sable-colored Pomeranians, Mattila Poms provides the AKC registration, a health guarantee, and ensures a vet check with a deworming has been performed.
Raising the puppies in their home, Mattila Poms encourages interested parties to come to their home and take a look around for themselves. Chosen as a Recommended Breeder by PetPom, Mattila Poms takes pride in the work they put into every puppy.
It's no wonder they received the recommendation since they also have a lifetime return policy. This breeder understands that sometimes life can take an unexpected turn, and rather than see the puppy suffer in a shelter, they gladly welcome them back into their home.
Mattila Poms Details
5. Kiester Puppy Dog World
Last on the list of the best Pomeranian breeders in Michigan is "Kiester Puppy Dog World." This breeder emphasizes they raise the puppies within their own loving home, ensuring they have ample attention right from the start.
Before puppies go home, they receive their first round of shots and have to wait until they are at least eight weeks old. After that, the breeder encourages families to come to their homes to look at the puppies and the parents.
Of course, they offer an option for meeting further away from the home if it's hard for a potential owner to travel so far. Their website is also full of information any potential owner could need once they've made it home with their puppy.
Kiester Puppy Dog World Details
Conclusion For The "Best Pomeranian Breeders in Michigan"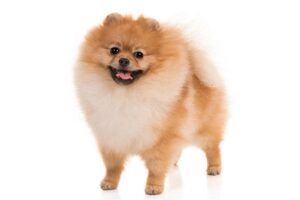 Finding the right breeder means taking the time to conduct research and have the patience to go on a waitlist. It's almost unheard of for a breeder to have puppies that haven't been accounted for when they come into the world. Throughout your research, do your due diligence in the type of breeder who sounds perform to work with.
No matter how long it might take, a breeder who cares about the work they do and the puppies in their care will make all the difference in finding a puppy who will fit the family perfectly. Always listen to gut instinct—if something seems off, it's likely time to move on to the next option rather than take on the risk.
For more articles with mentions of the Pomeranian, check out:
You can learn a lot more about the Pomeranian by watching "All About the Pomeranian – Characteristics and Care" down below: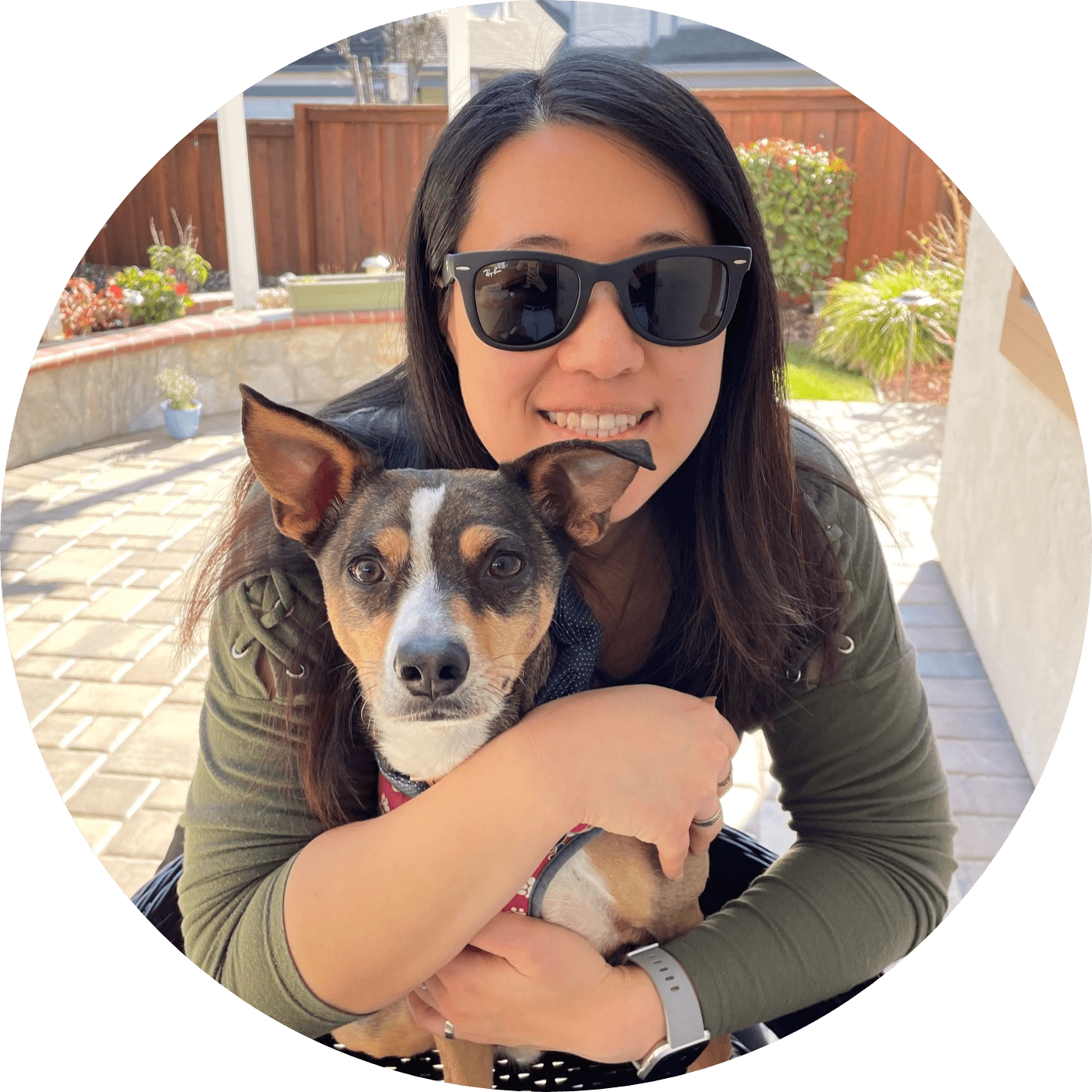 Dr. Sabrina Kong graduated from the Royal Veterinary College in England in 2016 and has been working at a small animal clinic in Northern California since then. She grew up in the Bay Area and got her bachelor's degree from Cal Poly San Luis Obispo. She also became a Certified Canine Rehabilitation Practitioner through a program at the University of Tennessee.
When she isn't in the clinic taking care of her four-legged patients, she enjoys traveling and trying new foods with her friends and her three-legged dog, Apollo. She adopted Apollo from her clinic when he was a puppy with numerous health issues. Dr. Kong truly cares about taking care of animals.