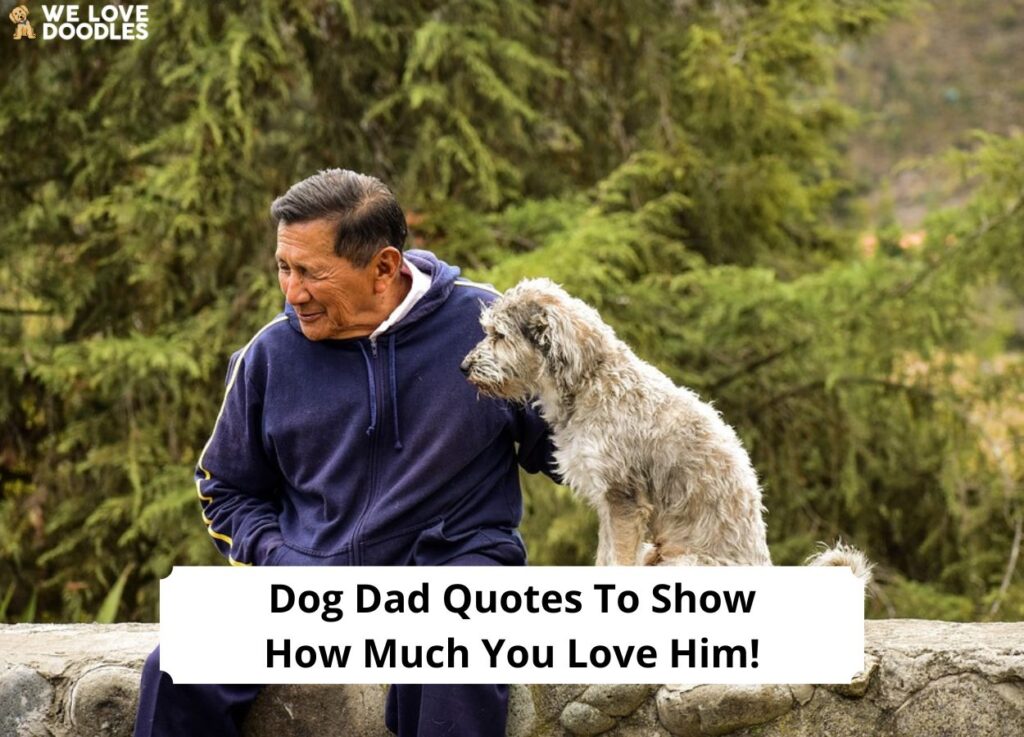 If you have come here searching for quotes to help you show appreciation for a dog dad, you know how important it is to give these special people recognition.
Dog dads are some of the most giving and affectionate people in the world. Unfortunately, their love often goes unnoticed because those they care for cannot speak.
All dog dads are different, and every quote will not resonate with every dad. On this list of 56 dog dad quotes, you will find the perfect quote to show your appreciation.
Before you scroll down this guide, "Dog Dad Quotes To Show How Much You Love Him," check out these articles: The Best Goldendoodle Quotes: Funny, Inspirational, and Birthday! (2023) and 50+ Old Dog Quotes That Will Make You Smile! (2023).
Funny Dog Dad Quotes
Dads are notorious for telling dad jokes. If the dog dad in your life is goofy and enjoys wordplay, share these funny quotes with him.
"People think I'm crazy because I talk to my dogs. What am I supposed to do? Just ignore them when they ask me a question?"
"The better I get to know men, the more I find myself loving dogs." – Charles de Gaulle
"Don't make me use my dog-training voice."
"Anybody who doesn't know what soap tastes like never washed a dog" – Franklin P. Jones
"Kids are overrated. Adopt a dog."
"Dogs make me happy. Humans make my head hurt."
The Best Dog Dad Quotes
Here, you will find a collection of the best dog dad quotes. Many of these will apply to the dog dad in your life, and he may have used some of these phrases himself.
About Dogs' Impact on Their Lives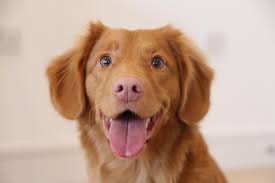 Although dog dads give their love freely, it is clear that they receive many gifts in return. Dogs can light up the day of someone just passing by, and it is no wonder how they change the lives of their owners.
Below are quotes about the many ways dogs improve their parents' lives.
"My dogs have been the reason I have woken up every single day of my life with a smile on my face." – Jennifer Skiff
"Dogs are not our whole lives, but they make our lives whole." – Roger Caras
"It is amazing how much love and laughter they bring into our lives and even how much closer we become with each other because of them." – John Grogan
"Everything I know, I learned from dogs." – Nora Roberts
"Petting, scratching, and cuddling a dog could be as soothing to the mind and heart as deep meditation and almost as good for the soul as prayer." – Dean Koontz
"If I know what love is, it's because of my dog."
"Scratch a dog, and you'll find a permanent job." – Franklin P. Jones
"I don't need a guardian angel. I just need my dog."
How Dogs Are Better Than People
Most people agree that dogs are better than people. They are happier, kinder, and gentler. Dog dads appreciate these characteristics of dogs more than anyone.
Enjoy these quotes from famous dog dads and phrases dog dads commonly use.
"If I could be half the person my dog is, I'd be twice the human I am." – Charles Yu
"I like coffee, my dog, and maybe three people."
"A dog is the only thing on earth that loves you more than he loves himself." – Josh Billings
"Dogs are welcome. People are tolerated."
"If I have any beliefs about immortality, it is that certain dogs I have known will go to heaven, and very, very few persons." – James Thurber.
"I would love to, but my dog and I already have plans."
"The world would be a nicer place if everyone could love as unconditionally as a dog."
"If the kindest souls were rewarded with the longest lives, dogs would outlive us all."
"The dog is a gentleman. I hope to go to his heaven, not man's." – Mark Twain
About the Life of a Dog Dad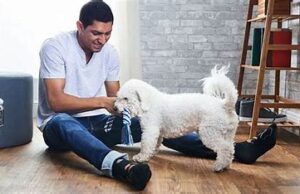 Raising a dog is not for everyone, but dog dads thrive off this responsibility. If you are close to one of these special people, you have probably heard one or more of these phrases.
"I just want to drink coffee and snuggle with my dog."
"I work hard so my dog can have a better life."
"If being a crazy dog dad is wrong, I don't want to be right."
"If I can't bring my dog, I'm not going."
"I'm not a regular dad. I'm a Dog Dad."
"Life is short. Spoil your dog."
"I'm kind of a big deal to my dog."
"Being a Dog Dad is my happily ever after."
"I have two titles: Dad and Dog Dad. I rock them both."
Dog Dad Father's Day Quotes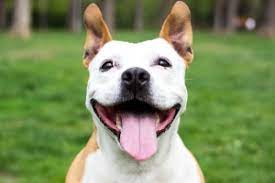 Dog dads deserve praise on Father's Day, too. After all, they love their dogs like children. Unfortunately, dogs cannot use words to thank their dads, but dog dads will appreciate your words of thanks.
"Happy Father's Day to the world's best pooper scooper."
"Life would be ruff without you."
"Dad, I love you even though you treat the dog better than me."
"Thanks for teaching me that anything is paw-sible."
"Paws what you're doing and relax. Today is all about you."
"Happy Pawther's Day, Dog Dad!"
"Spending time with you on Father's Day is the leashed I could do."
"You're the most pawsome dad I know!"
"Here's to the leader of our pack."
"Happy Fur-ther's Day to the dog's favorite human."
"This Father's Day, we'll try to treat you as much as you treat the dog."
"You'll always be dad to the bone."
"Happy Father's Day to the person who makes me howl with laughter."
"The dog and I have the most pawfect dad."
"Happy Father's Day to the dogfather."
"Dad, the dog and I can never repay you. I suggested it, but the dog won't get a job."
"Dear Dog Dad, Thanks for being woofing amazing."
"You're the best Dog Dad by par."
"Grand Paw. Like a regular grandpa, but cooler."
Dog Dad Father's Day Quotes From the Dog
As fond, as you may be of the dog dad in your life, he probably loves his dog more. It may be best to write your Father's Day quote from the perspective of his beloved dog. Try some of the ones below.
"I've got one unfurgettable dad."
"I Shih Tzu not, my dad is the best dog dad in the world."
"I don't always look lovingly at someone, but when I do, it's my dad."
"Happy Father's Day. I'll always look up to you, especially when you're eating."
"Who's a good dad? You are. Yes, you are. Oh, look at the good dad."
Frequently Asked Questions
There are so many wonderful dog dad quotes to consider. Are you choosing just one for a post on social media or a Father's Day card? The answers to these common questions may help guide your decision.
What is a dog dad?
Many people wrongly assume that any dog owner can be called a dog dad. However, it takes a special type of dog owner to earn this title.

Dog dads are incredibly proud of their pups and will talk passionately about them. These men love dogs the same as they would love their children. The major difference between pet owners and dog parents is the amount of love they show to their pets.
What is a good dog dad quote?
A good dad quote should be personal. You may choose to mention your feelings about a dog dad, whether you highlight his impact on your life or the dog's life. You can even write a quote from the dog's perspective to bring up something special the dog dad does for his pup.

Consider the dog dad's personality before choosing a quote. Would he enjoy something heartfelt and meaningful, or is he more of a goofy man? Many dads enjoy dad jokes, so a cheesy joke featuring a play on words may be perfect for the best dog dad in your life.
What is a puppy's dad called?
If you've ever wondered about the correct terminology, here goes: the sire (father) and dam (mother) are the puppy's parents, while a male dog used for breeding is known as a stud.
Conclusion for "Dog Dad Quotes To Show How Much You Love Him"
Dog dads improve not only their dogs' lives but also the lives of those around them. When we see a man hugging his dog or committed to bringing him to the dog park daily, we see the best in humanity. We get a glimpse of the love that fills our world, even if it is often hard to find.
Whether or not it is Father's Day, take the time to tell a dog dad that you (and his pup) appreciate him. When you use any of the dog dad quotes above, you will surely put a smile on his face.
If you find this guide, "Dog Dad Quotes To Show How Much You Love Him," you can check out these other dog guides from our team at We Love Doodles:
If you want to learn more dog quotes, you can, by watching "60 Best Quotes About Dogs | Animal Lovers | Dog Lovers | Love For Dogs | Best Dog Quotes | Cute Dogs" down below:
Garrett loves animals and is a huge advocate for all Doodle dog breeds. He owns his own Goldendoodle named Kona. In addition, he volunteers at the Humane Society of Silicon Valley, where he fosters dogs and helps animals. Garrett enjoys writing about Doodles and believes that dogs can teach humans more about how to live than humans can teach a dog.
Why Trust We Love Doodles?
At We Love Doodles, we're a team of writers, veterinarians, and puppy trainers that love dogs. Our team of qualified experts researches and provides reliable information on a wide range of dog topics. Our reviews are based on customer feedback, hands-on testing, and in-depth analysis. We are fully transparent and honest to our community of dog owners and future owners.