Your Very Good Boy or Girl deserves a snack from time to time. Most of us know that your pup can have carrots, apples, and a number of other treats. But what about cheese? Specifically, can dogs eat Babybel cheese?
If you're a parent, you've probably packed these little cheeses in lunch boxes. If not, you've likely grabbed a Babybel from time to time when you need a quick snack. Babybel is convenient and oh-so-tasty, so wouldn't it be great if your dog could enjoy a quick snack, too?
In this guide, we'll cover whether or not dogs can safely have Babybel cheese, how much, and talk about a few healthy snacks you can feed your pup if you want to treat her.
Before reading this guide, "Can Dogs Have Babybel Cheese," check out: Can Dogs Eat Cream Cheese? (2023) and Can Dogs Eat Pepper Jack Cheese? (2023).
What is Babybel Cheese?
Babybel cheese is a brand of dairy snack that's unmistakable in the grocery store. You'll recognize the little red discs, wrapped up neatly in a net, ready to be eaten for a midnight snack, mid-afternoon craving, or healthy work lunch.
The product is typically a little compact round of Edam cheese. The company does sell other varieties, though, including a plant-based cheese alternative. Mozzarella, Gouda, white cheddar, Monterey Jack, and other flavors make up the Babybel line, so check to see what your store carries.
It's important to note that Babybel cheese is covered in a thick wax coating. Neither people nor pets are meant to eat the wax — use the little pull tab to peel this outer layer off!
The wax is food-grade and non-toxic, but can cause blockage, choking, or abdominal discomfort if swallowed. So make sure you keep your Babybel out of reach of your dog.
Can Dogs Eat Babybel Cheese?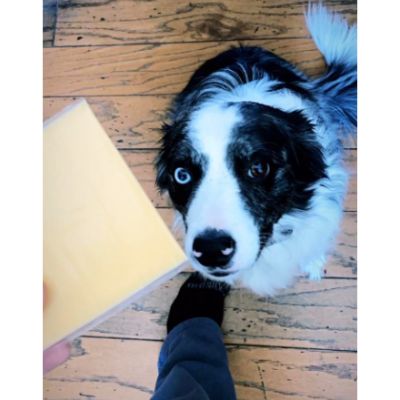 Wondering whether dogs can have Babybel cheese? In short, yes! With the exception of the plant-based variety, Babybel is simply cheese which is a healthy, delicious and nutritious snack for your dog when given in moderation.
According to the American Kennel Club, cheese can be safely fed to dogs, but you'll want to understand a few potential risks. First of all, the food is high in fat which means excessive snacking can cause obesity and weight gain.
Secondly, while not necessarily the case for Babybel cheese, some cheeses have additives like onion and garlic which are not safe for dogs.
Thirdly, cheese can cause constipation when fed to your dog in excess. Obviously, this is an unwanted side effect.
Finally, cheese can upset some dogs' bellies. It contains lactose so if your pup is lactose-sensitive or intolerant, he may experience tummy trouble.
Overall, though, Babybel cheese is safe to give your dog from time to time. You can use the treat as a special snack in combination with a healthy diet of a quality dog food.
How Much Babybel Cheese Can My Dog Eat?
A snack every now and then is okay for your dog, but it's best to keep human food to a minimum. Your dog's quality food is specially formulated with just the right amounts of protein, grain, and fat to keep him healthy and thriving.
While the occasional Babybel snack is fine for your dog, "occasional" should be the rule. Too much of anything can be bad for your pup, whether it be human food or even dog food.
A cheesy treat every now and then can offer calcium, vitamin A, and essential fatty acids. But too much cheese can cause your dog to vomit, experience an upset tummy, or even get quite a bout of gas!
If it's a special occasion, feel free to toss your pup a Babybel cheese snack. His birthday, a day you feel like spoiling him, or a weekly just-for-nothing treat are all good occasions. But to keep your dog perfectly healthy, use training treats and snacks designed for dogs — in moderation — to spoil your pal.
Can Dogs Eat Plant-Based Cheese?
Plant-based Babybel is a lactose-free, dairy-free, and vegan snack. While you should speak to your vet about feeding your dog a vegan diet, there's nothing wrong with giving him a few plant-based snacks.
So what about plant-based Babybel? Can dogs eat Babybel that's made solely from plant ingredients?
Well, kind of. Babybel cheese that's vegan and lactose-free can be fine for your dog, but overall it's just empty calories. According to the Babybel website, the "cheese" snacks contain water, modified corn starch, calcium citrate, salt, natural flavor, citric acid, beta-carotene for color, and vitamin B12.
Veggie-based Babybel will offer very little nutritional benefit to your dog, so while the snacks won't harm your dog, it's probably best to stick with the real cheeses that will provide him with healthy nutrients.
Alternatives to Babybel for Dogs
Most dogs are lactose intolerant. That's why, other than during their nursing weeks, dogs should not be given milk to drink. Your pup may experience a tummy ache, bloating, gas, and other symptoms as a result of consuming dairy.
For that reason, your dog should only eat dairy products in moderation. Babybel, for instance, is safe for once- or twice-weekly snacks, but it's best to find an alternative specifically formulated for your pup's digestive system.
A quality dog food will contain all the essential fatty acids, calcium, vitamins A and D, and other nutrients that your dog needs to live a healthy life. If you're set on feeding your dog a dairy treat, though, you have options!
Unsweetened, plain yogurt is a good snack for dogs! Ensure that you get unflavored, as some yogurts contain additives that can harm your dog. Some fruits, too, can be harmful to your pup.
What's more, plain yogurt can be an extra fun treat when you freeze it. Just put some yogurt in an ice cube tray, freeze it, and feed one to your dog as a cool summer treat!
You'll find oodles of doggy ice creams available at the grocery store, too. Check the frozen section for snacks that were meant for pups. Many are entirely dairy-free, and none will contain ingredients that will be toxic to your dog.
Frequently Asked Questions
Still have questions about dogs eating Babybel cheese and similar snacks? Here are some of the most commonly asked questions from our readers.
My dog ate Babybel, wax and all — what do I do?
Babybel cheese comes packaged in both a cellophane wrapper and a waxy outer layer. To eat the snack, you'll have to first remove the cellophane, then the wax.

With that said, dogs don't know that. If you've found that your pup has had a snack attack and eaten Babybel with the wax included, you may be concerned!

Don't worry just yet. The wax that surrounds these cheesy treats is food safe and will generally pass through your dog's system as poop. Even the cellophane may pass, but it's best to call your vet if you discover your dog has consumed the plastic wrapper. Blockages may result.
What is the best kind of cheese for dogs?
Cheese is packed with nutrients that will help keep your pup healthy. Keep in mind, of course, that your dog shouldn't have a Babybel more than once or twice each week due to the risk of tummy trouble.

The American Kennel Club recommends that pet owners stick with low-fat cheeses like goat cheese, mozzarella, and low-fat cottage cheese. Remember, though: low-fat cheeses often contain more salt and sugar than their whole-fat counterparts.
How do I know if my dog is lactose intolerant?
If your pup is lactose intolerant, he may show the following symptoms following the consumption of dairy:

Bloating
Gas
Vomiting
Constipation
General malaise
Loss of appetite

If any of the above present themselves, it's best to skip the dairy.

A lactose intolerant dog lacks the enzymes required to properly digest dairy products. This is in no way abnormal — in fact, most dogs are lactose intolerant.

Speak to your vet if you have questions about dairy products and how they may impact a lactose intolerant pup.
What is the best Babybel to feed my dog?
Babybel comes in a variety of flavors, and some are healthier for dogs than others. For instance, you're better off feeding your pup a real cheese product than a veggie-based alternative.

Of the options available, we'd recommend you try Babybel mozzarella for your fur baby. It's a low-fat, mild cheese that your pup will find scrumptious, and it's one of the least likely to cause issues like bloating and even weight gain.
Conclusion for "Can Dogs Have Babybel Cheese"
Can dogs eat Babybel? Yes! Feeding your pup a Babybel snack once or twice each week is perfectly acceptable and even provides some nutrients to your dog.
Feed your dog cheese in moderation, though. Most dogs are lactose intolerant, and dairy products can cause bloating, gas, constipation, and other tummy troubles. Should you have further questions, speak to your vet about what's appropriate for your unique dog.
If you find this guide, "Can Dogs Have Babybel Cheese," helpful, check out:
Learn more by watching "Can Dogs Eat Babybel Cheese" down below:
Garrett loves animals and is a huge advocate for all Doodle dog breeds. He owns his own Goldendoodle named Kona. In addition, he volunteers at the Humane Society of Silicon Valley, where he fosters dogs and helps animals. Garrett enjoys writing about Doodles and believes that dogs can teach humans more about how to live than humans can teach a dog.
Why Trust We Love Doodles?
At We Love Doodles, we're a team of writers, veterinarians, and puppy trainers that love dogs. Our team of qualified experts researches and provides reliable information on a wide range of dog topics. Our reviews are based on customer feedback, hands-on testing, and in-depth analysis. We are fully transparent and honest to our community of dog owners and future owners.