Can dogs eat cream cheese? Whether a piece of your bagel with cream cheese fell on the ground or you want to give your dog a lick of the cream cheese on your spoon, you're undoubtedly wondering—can dogs eat cream cheese?
In short, yes, your dog can eat cream cheese as long as you give it to them in moderation. We'll help you understand the essential information to know about giving your dog cream cheese so that you can keep your puppy happy and healthy.
Before scrolling down to the answer to this guide, "Can Dogs Eat Cream Cheese," check out these recommendations: Best Dog Treat-Dispensing Cameras and Best Treat For Labradoodles.
Is Cream Cheese Good for Dogs?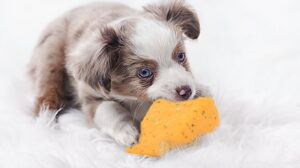 If you're wondering, "is cream cheese safe for dogs," you might be surprised by the answer: Not only is cream cheese safe for dogs to eat, but it's healthy for them if you offer it in moderation.
Cheese of all kinds offers several nutrients for your dog, including:
Calcium
Protein
B-complex vitamins
Vitamin A
Essential fatty acids
The "Hidden" Benefit of Cream Cheese for Dogs
It isn't uncommon for veterinarians to recommend hiding a picky dog's pills in cheese to get them to down their medicine.
Although cheeses like American cheese tend to be ideal for such a scenario, given that you can wrap a slice of cheese around the pill, cream cheese can work too if you're in a bind.
Related: Health Benefits of Sesame Oil For Dogs.
Is Cream Cheese Toxic to Dogs?
No, cream cheese isn't toxic to dogs as long as you give them the plain variety. It has no poisons that can harm your dog. That said, as you'll learn next, you should never give your dog flavored cream cheese.
Furthermore, some dogs may have an allergic reaction to cream cheese. So, it's crucial to monitor your dog's health after giving it to them to assess whether or not they can handle this dairy product.
More Dog Question: Is Cumin Safe For Dogs?
Is It Okay to Give a Dog Flavored Cream Cheese?
You should never give your dog flavored cream cheese. That's because feeding them cream cheese is already pushing the envelope—cream cheese isn't part of a dog's diet. So, if you throw some garden vegetable flavoring into the mix, the result could be a dog with an unsettled stomach.
Therefore, if you choose to offer your dog cream cheese, make sure it's the plain variety. Even better, try to give your dog low-fat cream cheese, as it'll contain fewer calories and fat that could make them pack on the pounds.
More Dog Question: Are Smoked Bones Safe For Dogs?
Cream Cheese Flavors Toxic to Dogs
Yes, you read that right—some cream cheese flavors won't only leave your dog with an upset stomach, but they can be downright toxic to them.
An allium family is a group of plants that manufacturers commonly use to flavor cream cheeses. Unfortunately, these are highly toxic to dogs in all forms (raw, cooked, powdered).
Examples of toxic allium plants include:
Onions
Garlic
Shallots
Chives
Leeks
Sadly, it doesn't take much consumption of these vegetables for a dog to feel its toxic effects. For example, 100 grams of onion per 20 kilograms of a dog's weight can give them serious toxin symptoms.
Luckily, even if your dog consumes a whole package of cream cheese containing a toxic flavoring, it's unlikely the cheese will have enough of it to send them to the grave.
However, you should be on the lookout for toxicity symptoms such as pale gums, red-colored urine, and decreased appetite.
Are Dogs Allergic to Cream Cheese?
Dogs can be allergic to cream cheese in the same way lactose intolerant humans are. Lactose intolerance is the phenomenon of the small intestine not producing enough lactase enzymes. As a result, lactose intolerant dogs have difficulties breaking down lactose in dairy products like cream cheese.
If your dog is allergic to cream cheese via a lactose intolerance, they may display one or more of the following symptoms:
Diarrhea
Vomiting
Excessive thirst
Lethargy
These symptoms often subside on their own as time passes from when your dog ate the cream cheese. However, if your dog appears to be in excruciating pain or is at risk of becoming dehydrated because of excessive diarrhea and vomiting, it's best to take them to the vet.
Related: Common Goldendoodle Food Allergies and Everything You Need to Know About Chicken Allergy in Dogs.
How to Introduce Your Dog to Cream Cheese
Now that you know the answer is "yes" to the question, "can dogs eat cream cheese," you might be wondering how to approach giving your dog this dairy-heavy food.
If you've never given your dog cheese of any kind before, it's essential to start with small portions. It usually doesn't take much cream cheese for your dog to react to it, should they be lactose intolerant.
Therefore, after giving your dog their first taste of cream cheese, monitor them closely in the coming hours. Is their stool normal? Do they show signs of discomfort? If not, gradually increase the amount of cream cheese you give them each consecutive time.
The Downsides of Giving Your Dog Cream Cheese
You might be wondering—is cream cheese bad for dogs under certain circumstances if my dog isn't lactose intolerant? Yes, it can be.
If you give your dog too much cream cheese, it can lead to several health issues, including:
Obesity
Trouble with digestion
Pancreatitis
Luckily, pancreatitis is rare, and all of these issues are from overfeeding your pet cream cheese and any other treats you give them. To help reduce the potential adverse health consequences of giving your dog cream cheese, try to purchase a plain, low-fat variety.
It's also helpful to compare labels to see if you can find the lowest sodium cream cheese. Not only will your dog benefit from these changes, but you will too!
Your dog may also experience dental issues, as a 14.5-gram serving of cream cheese contains ½ gram of sugar. Like humans, dogs can get plaque accumulation, cavities, and gum disease.
Therefore, regardless of how infrequently you feed your dog cream cheese, you should brush your dog's teeth regularly using dog toothpaste. It's also helpful to give your dog chew toys and treats that promote tooth and gum health.
Related: Guide to Dog Periodontal Disease Stages.
Ways to Give Your Dog Cream Cheese
Can dogs eat cream cheese? Yes! So, if you're ready to jump on the cream cheese train for your dog, you have several options for feeding it to them. One of the most creative ways is to use cream cheese as icing on your dog's birthday cake.
You can probably guess what we're going to say next—use it in moderation. You don't need to go for a full-blown buttercream frosting look; a glazed look will do.
Alternatively, if you're giving your dog medication that requires them to take a pill, you can plunge it into a small smear of cream cheese. Preferably, you should place this on top of their food to avoid a messy situation.
You can also incorporate cream cheese into homemade dog treats. You can even get creative, making oreo-like cream-filled sandwich cookies that your dog will surely love.
Of course, giving your dog a lick of cream cheese straight from the can will make them just as happy and might occupy their tongue for a few seconds longer than standard treats that they gobble down.
Conclusion For "Can Dogs Eat Cream Cheese"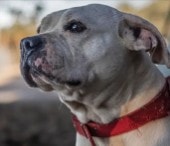 So, can dogs have cream cheese? Yes, they can. However, you should never use cream cheese as a meal replacement. Cream cheese has high fat, calorie, and sugar content that can be detrimental to your dog's health if you feed it to them frequently.
Therefore, feel free to give your (lactose tolerant) dog cream cheese as a treat on occasion. You'll feel good that you can share your food, and your puppy will gladly eat it.
If you find this guide, "Can Dogs Eat Cream Cheese," helpful, check out these other dog food-related questions:
You can learn more about what you can give your dog by watching "Human Foods Your Dog Can Eat" down below: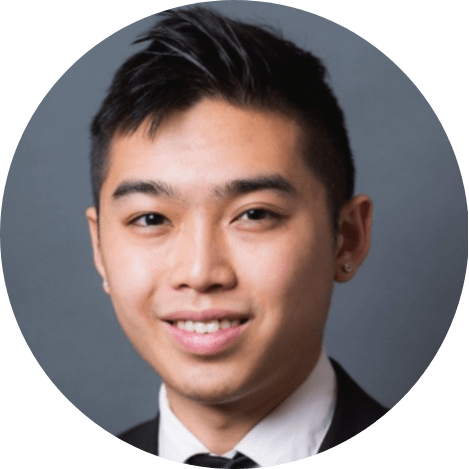 Andy is a full-time animal rescuer and owner of a toy doodle. When he's not saving dogs, Andy is one of our core writers and editors. He has been writing about dogs for over a decade. Andy joined our team because he believes that words are powerful tools that can change a dog's life for the better.
Why Trust We Love Doodles?
At We Love Doodles, we're a team of writers, veterinarians, and puppy trainers that love dogs. Our team of qualified experts researches and provides reliable information on a wide range of dog topics. Our reviews are based on customer feedback, hands-on testing, and in-depth analysis. We are fully transparent and honest to our community of dog owners and future owners.