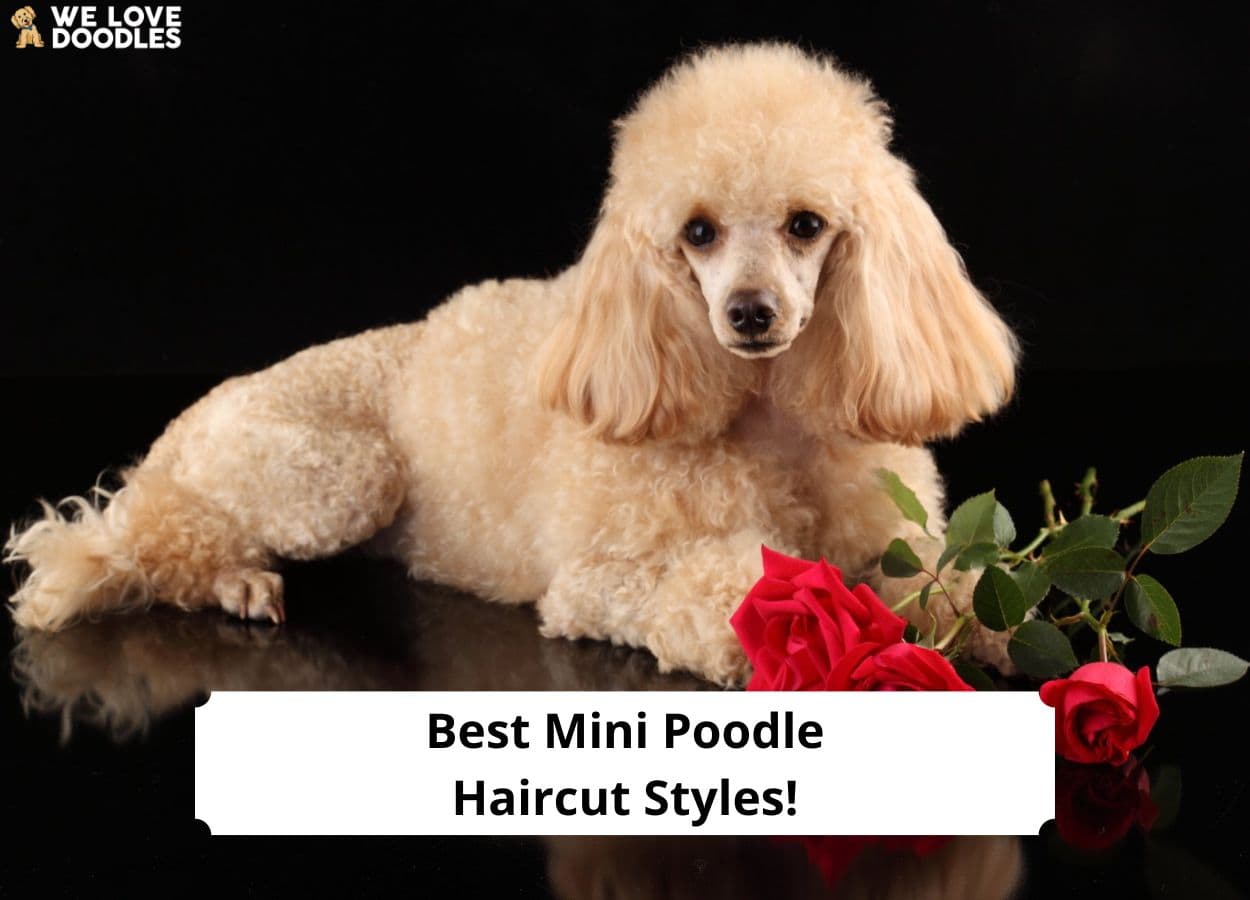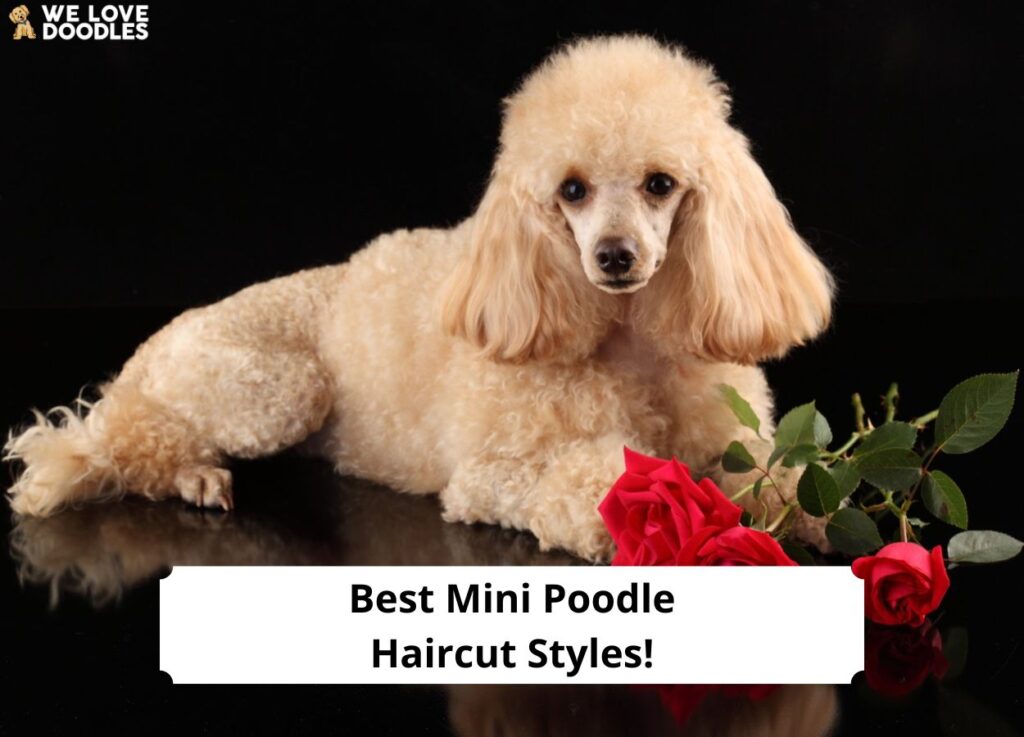 Miniature Poodles are active, proud dogs who love to spend time with their families and engage in playtime or puzzles. These dogs are famous for their iconic curly hair that can be trimmed in different ways. There are many styles to choose from, and finding the best Mini Poodle haircut can be challenging.
Thankfully, there are dozens of options to choose from, and you may find the best haircut for your Mini Poodle by trying out a few and seeing which you enjoy the most. Some of these haircuts are perfect for certain seasons of the year, while others may be better suited for dogs that live in certain climates.
Read on to learn all about Miniature Poodle haircuts, grooming needs, and how to choose the best haircut for your precious pup.
Before scrolling down this guide "Mini Poodle Haircut Styles," check out: 4 Best Miniature Poodle Rescues in the United States! (2023) and 11 Best Maltipoo Breeders in the United States! (2023).
Miniature Poodle Hair
A Miniature Poodle may have a few different types of coats, depending on their breeding stock and age. The different types of coats are as follows:
Puppy Coat: This coat starts off very soft and almost straight, but it will get courser and curlier as the dog ages.
Curly Coat: This coat is very dense and curly all over the dog's body and is usually considered hypoallergenic and non-shedding.
Improper Coat: This coat is dependent on breeding. It will be curly in some areas while wavy in others.
The different textures of hair can help determine what kind of haircut you'll be able to give your Poodle.
Miniature Poodle Grooming Needs
Miniature Poodles will need frequent and routine grooming. These dogs need to have their hair cut often to ensure their vision doesn't become obstructed and cause them to bump into things or hurt themselves.
Keep a log of how long your Mini Poodle's hair gets over some time to see how often they will need to see a groomer. Your Mini Poodle will also need to have its nails trimmed and filed to prevent any injuries or damage to property.
The Best 14 Mini Poodle Haircut Styles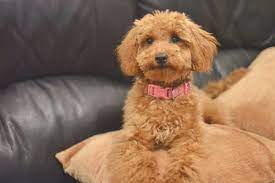 There are dozens of amazing haircuts to choose from, whether you're looking for something elegant, fun, or more comfortable. These haircuts work perfectly for Mini Poodles and can help make your Poodle happy, comfortable, or dressed up for Halloween.
1. Puppy Cut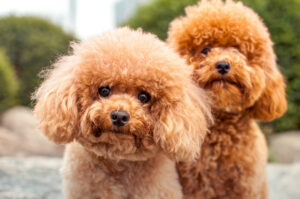 A puppy cut is one of the best haircuts for Mini Poodle puppies. These dogs will benefit the most from a puppy cut while they are small. In addition, these haircuts are ideal for puppies who are still trying to figure out their limbs and get their balance.
A puppy cut will ensure your Mini Poodle has a uniform haircut that won't obstruct their eyesight and make it hard for them to get around.
2. Teddy Bear Cut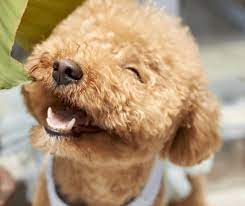 A teddy bear Cut is one of the most popular cuts for Mini Poodles. This haircut will make your Mini Poodle look like a stuffed animal instead of a dog, and this look will help your puppy blend in with a pile of teddy bears.
This haircut is best used for Mini Poodle puppies.
3. Summer Cut
A summer cut will help your Mini Poodle the most in hot weather and the summer months. This haircut is perfect for those who want to ensure their dog doesn't get overheated and will assist with keeping your Mini Poodle cool.
Consider this haircut before going on beach trips or adventures in a place with plenty of debris that can get caught in its hair.
4. Kennel Cut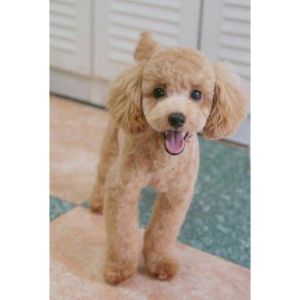 A kennel cut is a perfect haircut for Mini Poodles who will spend time boarding in a kennel or may need a uniform trim. A kennel cut is characterized by a uniform cut that will make it easy for you to manage hair and ensure there are no tangles and knots.
5. Winter Cut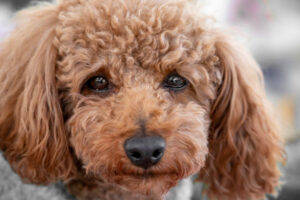 A winter cut is a haircut that will ensure your Mini Poodle stays warm without sacrificing the curly nature of their hair. You can achieve a winter cut by trimming your Mini Poodle's hair uniformly while allowing the hair to remain somewhat long. However, this cut will also ensure your Mini Poodle's hair won't obstruct their view.
6. Royal Cut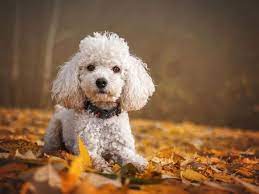 A royal cut is one of the most recognizable Poodle cuts, but you may see them more on Standard Poodles instead of Mini and Toy Poodles. A royal cut is characterized by keeping your Poodle's hair poofy and fuzzy, allowing two sections on either side of your Mini Poodle's head to grow longer than the rest.
Their tail may also have a large poof ball at the end.
7. Lamb Cut
A lamb cut is ideal for puppies because it will make them look like innocent lambs instead of a dog. However, adult dogs may not look as lamb-like. This uniform cut will be long enough to give your Mini Poodle warmth without brushing or detangling their hair often.
8. Pony Cut
A pony cut is a stunning hairstyle that will give your Mini Poodle a close haircut but leave the hair about their ears long, giving the impression of a mane. In addition, a pony cut will allow your Mini Poodle to remain cool and prevent feeling overwhelmed with the amount of hair they have.
This cut is also perfect for autumn and fall when the temperatures drop at night but remain warm during the day.
9. Continental Cut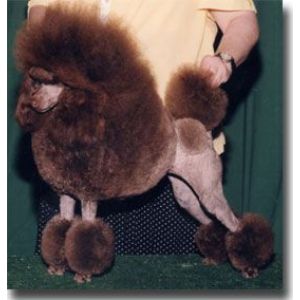 The continental cut is one of the most popular haircuts for Mini Poodles. This haircut will have the hair on your Poodle's belly, upper legs, and lower back shaved almost to their skin while there are poofs at the bottom of their feet and around their chest.
Your Mini Poodle will also keep a poofy mane around their head to make them look even more regal.
10. German Cut
A German cut looks similar to a continental cut, except that your Mini Poodle will have a uniform set of hair all over its body. With a German cut, your Mini Poodle will have a poof around its head and hair on its ears, making it look like a royal pet.
11. Lion Cut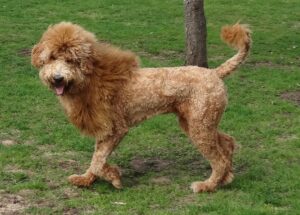 A lion cut will make your precious pup look like a ferocious Savannah beast. This cut will leave portions of your hair longer than other parts, making them look like a lion or lioness. These parts include the hair around their head, neck, and feet.
Your Mini Poodle may also keep a long, poofy tail to accentuate the lion look.
12. Dinosaur Cut
A dinosaur cut will have your Mini Poodle maintaining three hair spikes down their back to make them look like a stegosaurus. You can make your Mini Poodle look even more like a dinosaur by creating spikes made of hair on its tail to ensure it looks like a feral beast from a long time ago.
13. Cupcake Cut
A cupcake cut will keep the hair on your Mini Poodle's face shaved close to the skin while maintaining a thin layer of hair atop their head but allowing their ears to poof out a bit. Additionally, the hair all over its body may be short and lose some of its curly nature.
14. Town and Country Cut
A town and country cut will allow your Mini Poodle to maintain some hair atop their head, but everything else will get shaved. This uniform look is perfect for Mini Poodles who have plenty of space to roam around large plots of land and like to get into the dirt, mud, and forest.
This cut will ensure that no random branches or pebbles get stuck in their hair while they play.
How to Pick the Best Haircut for Your Mini Poodle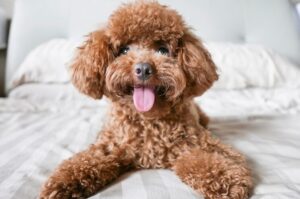 There are many things to consider before choosing the right haircut for your Mini Poodle. You'll need to consider your dog's age, the climate near your home, and the time of year. For example, you may want to give your Poodle a special haircut for Christmas or Halloween seasons.
Consider Climate
One of the biggest considerations when choosing a haircut for your Mini Poodle is the climate you live in. You won't want to make your Mini Poodle feel uncomfortable, and some haircuts may make your Mini Poodle feel too hot or cold for the time of year or the region you live in.
For example, Mini Poodle owners who live in Maine may find a summer cut or kennel cut to be unrealistic for their precious pup for most of the year. Also, keep an eye on any cold fronts or other weather changes happening in the immediate future.
Consider Age
Your Mini Poodle's age will be a major consideration for dog owners looking for the perfect haircut for their dogs. You may want to give your dog a precious-looking haircut that makes them look more and more like an innocent teddy bear or lamb.
Mini Poodles grow fast, like all dogs, and you may want to use lamb cuts or teddy bear cuts before they get too old to get photos of them. Puppy cuts are also perfect for young Mini Poodles since they help ensure there is no vision obstruction.
Consider Seasonal Holidays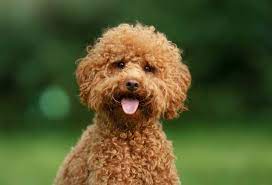 Those who celebrate Halloween and Christmas may want to give their Mini Poodle a special haircut for the holidays. Some haircuts may include getting a trim to fit into holiday sweaters better or a haircut that will give your precious pup a cool, note-worthy Halloween costume.
For example, a lion cut or dinosaur cut are popular choices for Mini Poodle owners who want them to be a lion or dinosaurs for Halloween since these cuts can look cool or fun.
Frequently Asked Questions
These frequently asked questions can help you make the right choice for your household, your Mini Poodle, and your interests.
How do you cut a Miniature Poodle's hair?
Cutting a Miniature Poodle's hair is easy and can be done from home with some special tools. You'll need a pair of scissors, combs, and an electric trimmer. Be mindful of your Poodle's eyes when using sharp tools.
Do Mini Poodles need haircuts?
Like their Standard Poodle cousins, Mini Poodles will need haircuts somewhat frequently because this dog's hair grows quickly and curly.
How often should a Mini Poodle get a haircut?
Your Mini Poodle will likely need a haircut every six to eight weeks. Without a haircut, your Mini Poodle might have its view obstructed.
What is a teddy bear cut on a Mini Poodle?
A teddy bear cut is the most common haircut for a Mini Poodle and will make your Mini Poodle look like a little stuffed animal. This haircut is uniform and focuses on fluffing up curls.
How often should I get my Mini Poodle groomed?
Your Mini Poodle will need a hair trim every few weeks, but you'll also need to brush and bathe them often. So brush your Poodle every other day and bathe your precious pup once every one or two weeks.
Do Mini Poodles require a lot of grooming?
Mini Poodles won't require a lot of grooming since they are so small. However, more active dogs who play outside often will need more grooming than most indoor dogs.
Conclusion for "Best Mini Poodle Haircut Styles"
Miniature Poodles are one of the best breeds and remain small. These dogs are easy to groom, although they may need a haircut every six or so weeks. Although they need plenty of grooming, bathing, and nail trimming, these dogs are perfect for families who want an easy travel companion and a loving dog.
There are plenty of hairstyles to choose from, but picking the right Mini Poodle haircut can be hard. However, these haircuts can make your Mini Poodle comfortable and confident. Consider the age of your dog, the climate of your home, and the season of the year.
Your dog may need a thicker coat during the winter and a thinner coat during the summer. Some seasonal haircuts can be fun and exciting for Halloween, too.
For more guides similar to this list showing Mini Poodle haircuts, check out:
If you want to learn more about this breed, watch "7 Advantages of a Miniature Poodle – Our Top Reasons why we got a Miniature Poodle" down below:
Garrett loves animals and is a huge advocate for all Doodle dog breeds. He owns his own Goldendoodle named Kona. In addition, he volunteers at the Humane Society of Silicon Valley, where he fosters dogs and helps animals. Garrett enjoys writing about Doodles and believes that dogs can teach humans more about how to live than humans can teach a dog.
Why Trust We Love Doodles?
At We Love Doodles, we're a team of writers, veterinarians, and puppy trainers that love dogs. Our team of qualified experts researches and provides reliable information on a wide range of dog topics. Our reviews are based on customer feedback, hands-on testing, and in-depth analysis. We are fully transparent and honest to our community of dog owners and future owners.