If you're wondering how to clean Goldendoodle ear hair, you've come to the right place. We've created a tutorial covering everything you need to know about cleaning them. As dog owners, we have a variety of responsibilities to fulfill to maintain the well-being and happiness of our canine companions.
To keep our Goldendoodle in good shape, we must groom and clean it often and feed and play with it. Cleaning their ears is just one of these specific responsibilities. You can clean your Goldendoodle's ear hair by simply adding a cleaning solution to it, waiting for a while, and then wiping off the dirt and wax.
Make sure to find an appropriate place to do this, as it is a messy process. We've put together a straightforward tutorial that covers all the details of cleaning your Goldendoodle's ears.
Before you scroll further down this guide, "How to Clean Goldendoodle Ear Hair," you can check out these other dog-related articles from our team at We Love Doodles: Types of Goldendoodle Colors and Black Goldendoodle Information, Facts, and Images.
Why Should I Clean My Goldendoodle's Ear Hair?
You might be unsure about the necessity of cleaning your Doodle's ears. And besides, the groomer baths them every 6 to 8 weeks. That ought to suffice. We are here to tell you that it isn't, though. Dogs with floppy ears are more susceptible to ear infections.
They store debris, wax, and moisture that encourage the development of germs and yeast. If you see your dog jerking its head frequently, it may have ear mites or an infection. It would be best to clean your Goldendoodle's ears to ensure it never happens.
More Goldendoodle-Related Guides: Goldendoodle Size Guide and Best Goldendoodle Generations.
How Often Should I Clean My Goldendoodle's Ear Hair?
At the bare minimum, each dog should have its ears cleaned once every month. Goldendoodle ear grooming minimizes bacteria and the build-up of wax. However, there are several circumstances when your dog may require additional cleaning.
For example, your dog will require cleaning if swimming a lot. Swimmer's ear can be avoided by cleaning your Goldendoodle with a good ear-cleaning solution. Your veterinarian may also recommend a regular cleanser if your dog is susceptible to fungal infections or ear infections.
However, it would be best if you only cleaned a Goldendoodle's ears once every three weeks at most. The sensitive area of your Goldendoodle's ears is susceptible to drying out if you overclean them. To avoid swelling, you should also avoid cleaning infected and inflamed ears.
Here are a few signs that your Goldendoodle's ear hair needs cleaning:
Like yeast or an infection, the smell of wax and debris emanates from your dog's ears.
Obvious dirt in the ears.
Visible ear discharge.
If you observe your dog frequently touching its ears.
More Goldendoodle-Related Guides: Goldendoodle Pros and Cons and Improper Coat Goldendoodle and Furnishings.
Signs of an Ear Infection
Infected Goldendoodles' ears may become worse if you try to clean them. A surplus of cleansers might aggravate the issue by irritating the ear canal. How do you determine whether your Goldendoodle has an ear infection?
Here are a few warning symptoms of canine ear infections:
Grabbing ears
Yeasty odor
Goldendoodle ears that are red and swollen may indicate an illness or fever.
Scratching
Take your Doodle to the veterinarian immediately if you see any of these signs. An ear infection can be quickly resolved with antibiotics and prescribed ear drops.
More Goldendoodle-Related Guides: Goldendoodle Size Guide and Shaving a Goldendoodle (Step-by-Step Guide)
How to Clean Goldendoodle Ear Hair Properly
Before you begin cleaning your Goldendoodle's ear hair, you need ear-cleaning solution, cotton, and a towel. Once you have these items ready, you can proceed to the steps.
Step 1: Once you have gathered all your supplies, you must locate a Goldendoodle cleaning location. Many people believe that cleaning in the bathtub is simple or that stepping outside is preferable. You will understand why this is essential in step three.
Step 2: To see into the Goldendoodle's ear, lift it from its base. A tiny cleaning solution should then be squirted into the ear canal. Let the dog's ear fall swiftly, then massage it from the exterior. It would be best to move quickly because your Goldendoodle won't enjoy this sensation. When you get a squashing sensation while rubbing the ear, it indicates you have enough cleaning solution.
Step 3: After rubbing the ear, release the hold on your dog. Your Goldendoodle will probably paw at them. Although completely normal and necessary for the procedure, you can become wet. Your dog is flinging the solution out because it dislikes how it feels. But don't worry, as the cleaner will be evenly distributed throughout the ear and won't completely come out.
Step 4: It's time to wipe up after your Goldendoodle has tossed its head for a while. The solution simplifies lifting wax and grime, speeding up this process. Clean the interior of the ear canal carefully with a cotton ball or pad. It would be best to wipe the visible portions and avoid going too deeply.
Step 5: If necessary, repeat steps two through four if the ears are unclean. If not, proceed to step 6 instead.
Step 6: After cleaning your Goldendoodle's ears, use a towel to blot away any remaining water. And don't forget to reward your Doodle for its excellent behavior with a treat. They earned it, and cleaning your ears is not a great experience. Plus, giving them a treat might make them more patient next time.
More Goldendoodle-Related Guides: Goldendoodle Grooming Guide and Goldendoodle Energy Level Information.
Should You Pluck Your Goldendoodle's Ear Hair?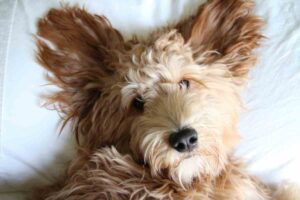 It is important to note that not all Goldendoodles will experience ear issues. Any problems can be avoided by knowing how to spot an unclean ear and clean it. However, some Goldendoodles may develop unclean ears more frequently than others. This connects directly to the ear's anatomy as well.
Certain Goldendoodles possess narrow ear canals, making it more difficult for the wax to come out. When wax accumulates, it can obstruct the ear and encourage the growth of bacteria.
Goldendoodles also frequently have hairy ears, which trap dirt and wax and prevent them from drying. In such a case, you may feel inclined to pluck the hair on your pet's ears. Loose hair can become caught in the ear canal and harm your Goldendoodle more seriously.
Excessive or overgrown hair inside the ear can obstruct airflow that keeps the ear canal free of moisture, collect dirt, develop extra ear wax and debris, and make it more challenging for the dog's defense system to keep fungus and bacteria levels under control. There are two methods through which you can pluck your Goldendoodle's ear hair.
They are:
The hemostat method.
The finger plucking method.
More Goldendoodle-Related Guides: When is a Goldendoodle Full-Grown and How Much Does a Goldendoodle Cost?
The Hemostat Method
Step 1: Make sure your Goldendoodle has a cozy spot to rest or relax as you trim the hair off the inside of its ears. If your dog is tiny, it could feel more at ease on a cover or towel that is high enough for you to reach. If your dog is bigger, you both might feel more at ease lying on the floor together.
Step 2: Tweezers or a hemostat should be at hand. Always keep talc or ear powder on standby to soothe itchy skin. Keep a bowl of warm water, apple cider vinegar close by, and a damp washcloth on hand to clean your ears after you're done plucking.
Step 3: To clear the tiny bundle of fur, catch a small quantity of hair—up to five pieces at the moment, and pull using hemostat tweezers. This hair must get pulled out effortlessly. If it struggles, it might hurt your dog, so pull fewer of the clump's hairs. Repeat this for each ear.
Step 4: After removing the hairs from your dog's ears, wipe the ear with a clean towel or cotton swab. The loose, excess hair will be pulled this way, keeping it out of its ear canal.
Step 5: Before starting on the second ear and once you've finished cleaning both, offer your dog a treat as a reward.
More Goldendoodle-Related Guides: Are Goldendoodles Hypoallergenic and F2 Goldendoodle Information, Facts, and Images.
The Finger Plucking Method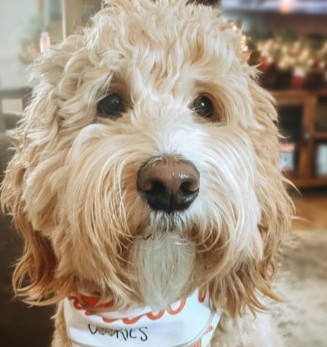 Step 1: Each dog's ears should have some ear powder. Doing this allows you to pluck your Goldendoodle's hair far more ease. Put a tiny quantity in each ear. Just enough, you could always add more when needed. Keep the ear canal empty.
Step 2: Next, lightly dust your fingers with some powder. Again, this will help you securely hold onto your Goldendoodle's ear hair.
Step 3: You must only remove approximately 4 or 5 strands from your dog's ears. Slowly roll every single hair into a single unit before pulling. This should happen quickly and swiftly. The hair from your dog's ears should come out effortlessly and painlessly. Work in incredibly small areas and refrain from grabbing too much at once.
Step 4: Till the inner ear of your dog is neatly and smoothly cleaned, repeat this procedure for both ears in small parts.
More Goldendoodle-Related Guides: How to Train a Goldendoodle and What is a Mini Australian Goldendoodle?
Conclusion For "How to Clean Goldendoodle Ear Hair"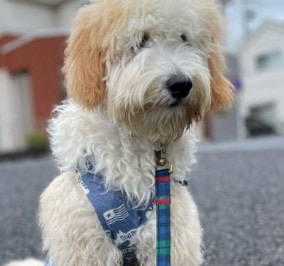 If left unclean, your Goldendoodle's ear hair can become the host for bacteria and infections. Make sure always to keep them clean. If the hair becomes overgrown or excessive, you can pluck them till the inner ear looks neat.
If you find this guide, "How to Clean Goldendoodle Ear Hair," helpful, you can check out these other Goldendoodle-related articles from our team:
You can learn more about cleaning your Goldendoodle's dog hair by watching "Dog Ears – The Best Way to Clean and Remove Hair" down below: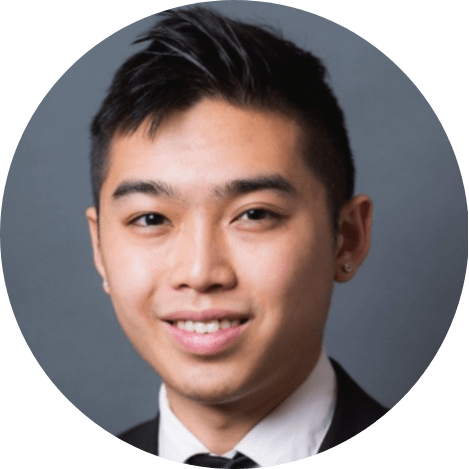 Andy is a full-time animal rescuer and owner of a toy doodle. When he's not saving dogs, Andy is one of our core writers and editors. He has been writing about dogs for over a decade. Andy joined our team because he believes that words are powerful tools that can change a dog's life for the better.
Why Trust We Love Doodles?
At We Love Doodles, we're a team of writers, veterinarians, and puppy trainers that love dogs. Our team of qualified experts researches and provides reliable information on a wide range of dog topics. Our reviews are based on customer feedback, hands-on testing, and in-depth analysis. We are fully transparent and honest to our community of dog owners and future owners.