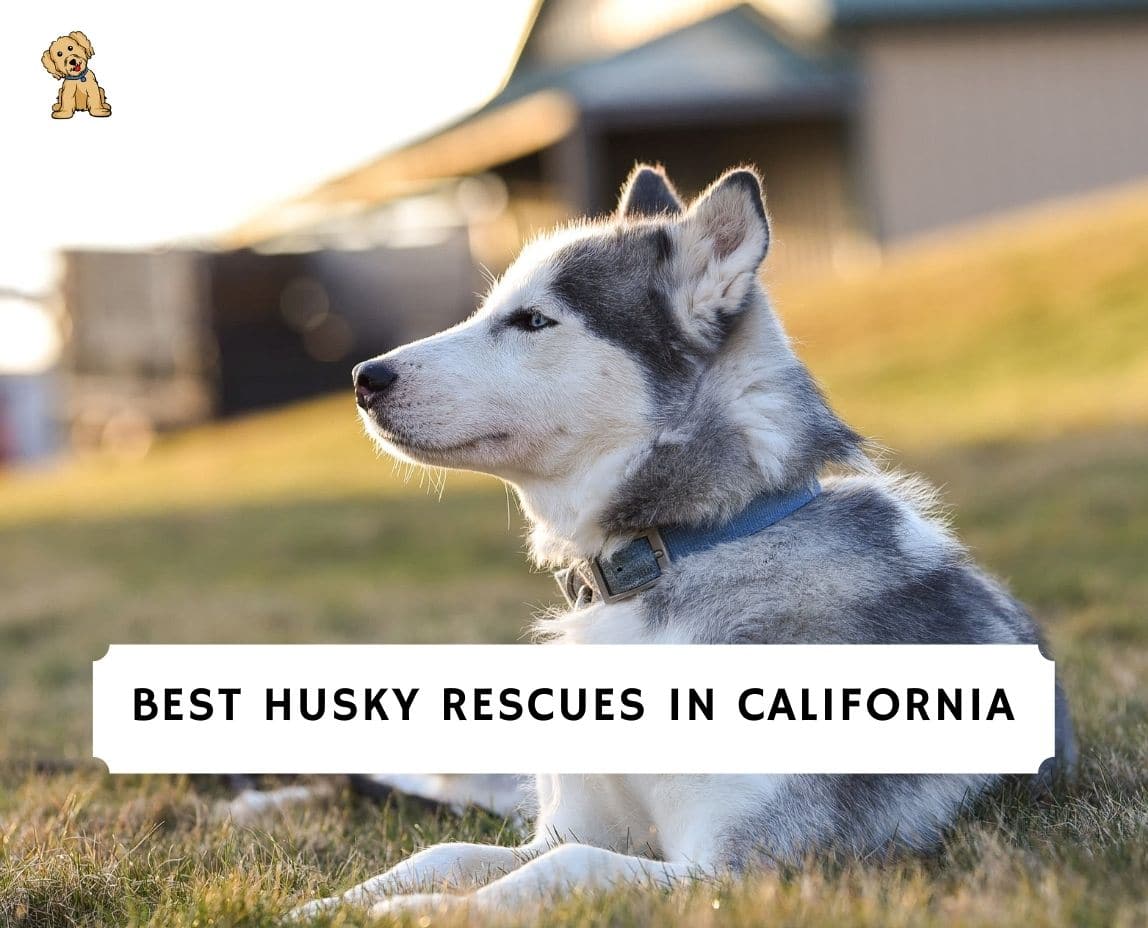 If you're searching for the best Husky rescues in California, you've come to the right place. Sleek, gorgeous, and athletic, Siberian Huskies are the marathon runners of the canine world. They'll run a marathon and be done by lunch. They were originally bred in Siberia (shocking, we know) as sled dogs that run many miles a day pulling heavy weight, remaining in peak physical condition even in challenging climates.
However, their raw athleticism makes Huskies challenging for some people to keep up with, especially those with sedentary lifestyles without enough time to give them the exercise they need. An under-stimulated Husky can develop many behavioral problems like excessive howling, separation anxiety, digging, and chewing. Huskies do best in a household with a committed, active family member that will dedicate time to exercising the dog.
Before scrolling down this list of Husky rescues in California, check out these other recommendations from our team at We Love Doodles: Best Service Dog Trainers in California and Best Great Dane Rescues in California.
Find a Husky Rescue Near Me in California
If you are looking for a Husky rescue center in California, we've done all the hard work. Here are our favorites.
Husky Product Recommendations: Best Shampoo For a Husky and Best Whitening Shampoos For Dogs.
1. Shadow Husky Rescue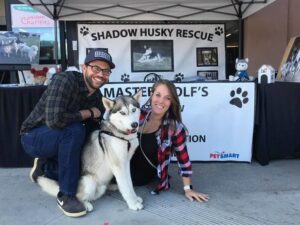 The non-profit organization consists of professionals and volunteers who are passionate about helping dogs. The organization's mission is to rescue Huskies who have been displaced, unwanted, mistreated, lost, neglected, or waiting to undergo euthanasia. Shadow Husky Rescue is a foster-based rescue organization. It means they do not have a shelter for the dogs they rescue.
When the dogs arrive, they will immediately be placed in a foster home to wait for their forever family. To become an adopter in this organization, you must first fill out an adoption agreement and pass a home check. Adoption rights are only granted to those who have obtained the organization's approval. They also open up opportunities for other organizations that want to accommodate these dogs in rescue shelters.
They can do a rescue-to-rescue handover only if the rescuer is willing to sign a transfer agreement, pass the home check process, obtain a foster care agreement, and a transportation plan if necessary. Since they are a foster-based rescue, you'll be asked to communicate directly with the foster family before adopting your pup. Contact Shadow Husky Rescue in advance to schedule an appointment with their foster.
Shadow Husky Rescue Details
2. Northern California Sled Dog Rescue (NorSled)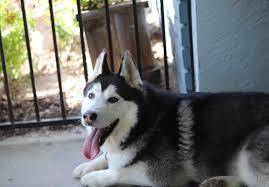 NorSled, a non-profit organization, was formed in 1998 by a small group of Husky lovers. Initially, their focus was Siberian Huskies, Alaskan Malamutes, and Samoyeds; later, to expanding to other sled dog breeds.
In addition to expanding the breeds they help, NorSled wants to expand their network to areas that do not have a special rescue for sled dogs. They does not have shelter facilities for the dogs they rescue; they're a foster home-based organization. Foster homes are always in demand, so submit your application!
Another form of assistance you can offer is to provide sponsorship, either once or regularly, such as weekly and monthly, according to your ability. All sponsorship donations will go toward medical care and treatment for dogs within the NorSled system. You will also receive updates on your sponsored dog.  And with your approval, they will add your name to their sponsor page.
Northern California Sled Dog Rescue Details
3. Luna Siberian Rescue
The main focus of Luna Siberian Rescue is to save Siberian Huskies and other large breed dogs that are at risk of euthanasia for various reasons. Their rescue shelters are located in Southern California, fully funded through public donations and fundraising.
Through various programs such as online donations via PayPal and Venmo. In addition, you can contribute by selecting something from the Amazon Wish List created by the organization for Siberian Huskies in need.
Luna Siberian Rescue's available dogs are pictured on their website. Nearly all of the dogs are in foster homes scattered across  Southern California. If you want to adopt, make an appointment in advance and make sure you get approval for your adoption application beforehand.
Luna Siberian Rescue Details
4. Hollywood Huskies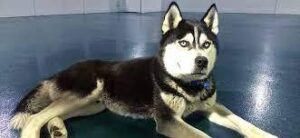 This organization focuses on rescuing Siberian Huskies and Husky mixes in the Los Angeles area, Southern California. They save dogs on death row and other deserving pups that need help. Hollywood Huskies provide them with medical treatments and training and set up adoption to find them a loving, forever home.
Each dog will be spayed or neutered, vaccinated, and microchipped. They will rehabilitate dogs that have experienced trauma, anxiety, or behavioral problems. Some of their dogs are moved to Canada through partnerships with Canadian organizations. There, they also stand a chance of getting adopted to a family living in a cooler climate rather than in the summer heat of SoCal.
Hollywood Huskies offers education and resources to current Husky owners and potential adopters to spread awareness of the breed and understand all the advantages and challenges of keeping Huskies. The organization is also committed to saving Canadian dogs through the Albertan not-for-profit organization Halo Husky Haven.
Hollywood Huskies Details
Website: Hollywood Huskies
Address/Location: 3940 Laurel Canyon Blvd., #1248 Studio City, CA 91604
5. Alleys Rescued Angels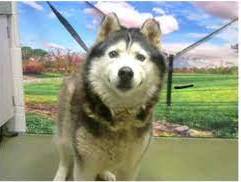 Last on our list of the best Husky rescues in California is "Alleys Rescued Angels." ARA CanineRescue Inc. is a husky rescue organization based in Apple Valley, California. They are a non-profit and all-volunteer team located on a 10-acre ranch where all the rescue dogs live.
There, they get decent kennels to live in and can play and socialize while waiting for their new family. The focus of Alleys Rescued Angels's rescue area is the entirety of the Los Angeles, Riverside, and San Bernardino areas. About a quarter of all the dogs they rescued were dogs with medical problems; the shelter rescuesdogs that are injured, have been in accidents, or are sick.
In addition, some dogs are neglected because of their "imperfect" look. The rescue will cover all operations and other medical expenses to treat these dogs. This organization receives more than 30 requests a week from owners who need to give up their dogs. For this reason, they provide surrendering guidelines before approving the request. Dogs are accepted into the program on a case-by-case basis.
Alleys Rescued Angels Details
Why Are Siberian Huskies Getting Given Up For Adoption in California?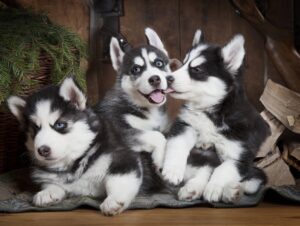 Siberian Huskies are loving, affectionate dogs that can be independent and aloof. However, like most breeds, separation anxiety is a common behavioral problem, and it will manifest itself in vocalization such as barking. Huskies are not big barkers, but they can sure howl.
A Husky with extreme separation anxiety can keep you and your neighbors up all night. In addition, these athletic dogs need loads of exercise, which can be a challenge, especially if you have a low activity level and have no time to give your dog the exercise it needs.
Without proper exercise and adequate physical and mental stimulation, Huskies can exhibit many destructive behaviors such as chewing, digging, scratching. Because of their sheer size, the damage a Husky can inflict might cost you and your furniture a pretty penny. Of course, not all dogs are given up because of behavioral problems.
Many times, a dog is given up because of a dramatic change in the owner's life, such as:
Divorce and both parties unable to keep the dog
Change in living situation and the new place doesn't allow dogs
Relocation due to work
Downsizing and resulting financial difficulties that make it tough to have a dog
Pros and Cons of Adopting a Husky From California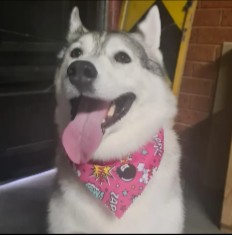 Raising a Husky comes with many challenges but also many benefits. Before deciding to adopt a husky, first know the pros and cons to be better prepared.
Pros
Friendly and Intelligent: In general, Huskies have an outgoing and friendly temperament. They don't have territorial qualities like guard dogs, so they don't tend to be suspicious of new people or have an instinct to attack other dogs.
Independent Breed with Economical Diet: Huskies are a naturally resilient breed that can survive on little food, and they need less dairy than other breeds. However, Huskies still need to have a well-balanced diet high in protein and fat because of their energy levels.
Beautiful and Clean Breed: Besides their beautiful shape, they do not give off odor problems like other types of dog breeds. They like to clean themselves by licking their coat like a cat!
Cons
Skilled Escape Artist: Having a high level of intelligence coupled with the soul of an explorer, a Husky will always find a way to escape. They can learn to open doors, escape through small holes in wooden fences, dig their way out, and even get past electric fences.
High Prey Drive: Cases where Huskies kill or chase other animals or household pets are not uncommon.
Noisy: Although they don't bark much, Huskies do howl.
Heavy Shedder: Huskies shed twice a year or when the seasons change. A solid grooming routine and frequent brushing are important to minimize shedding. A blowout may be necessary during shedding season.
Conclusion For The "Best Husky Rescues in California"
If you are considering rescuing a Husky, we hope this information gets you started on your journey. While there are the best Husky rescues in California, there are certainly others! Take your time and you'll be bringing home the beautiful Husky you've always wanted before you know it.
For more guides similar to this list of Husky rescues in California, you can check out:
Before you adopt a Husky from a rescue shelter in California, you can learn more about the breed by watching "Siberian Husky Dogs 101 – Not For Newbies" down below: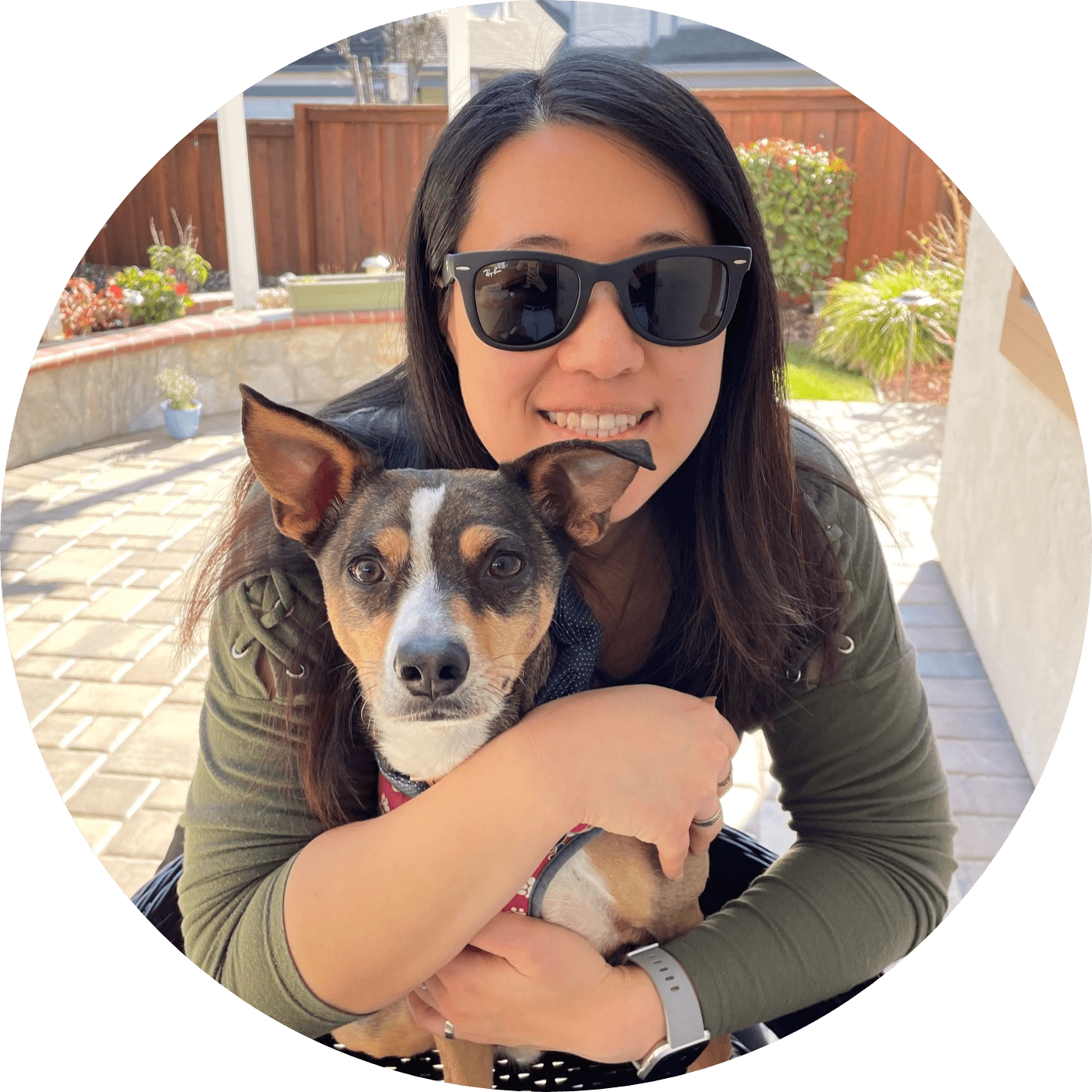 Dr. Sabrina Kong graduated from the Royal Veterinary College in England in 2016 and has been working at a small animal clinic in Northern California since then. She grew up in the Bay Area and got her bachelor's degree from Cal Poly San Luis Obispo. She also became a Certified Canine Rehabilitation Practitioner through a program at the University of Tennessee.
When she isn't in the clinic taking care of her four-legged patients, she enjoys traveling and trying new foods with her friends and her three-legged dog, Apollo. She adopted Apollo from her clinic when he was a puppy with numerous health issues. Dr. Kong truly cares about taking care of animals.