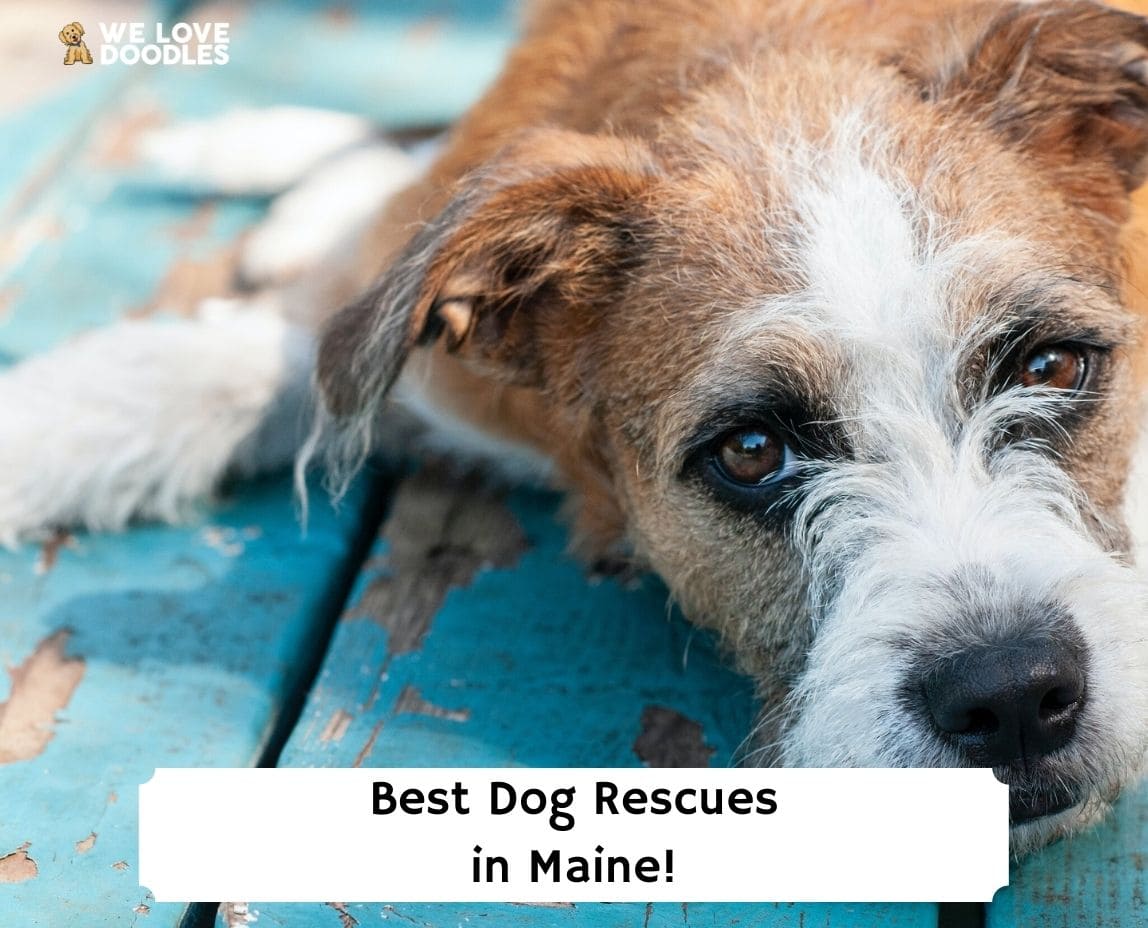 Here's a question we have for you if you're searching for the best dog rescues in Maine. Have you been dreaming of adopting a dog for as long as you can remember? Or maybe you've grown up with dogs and are ready to expand the family even further?
Whatever the case may be, few things in life are as exciting or rewarding as owning a cuddly furry friend. As rewarding as dog ownership is, however, it can take people by surprise just how much work is often involved.
If you're a first-time pet owner you might be shocked at how much more difficult it is to raise a dog than you expected. To avoid finding this out the hard way, we suggest you do some research on how much work it takes to raise a dog or a puppy before committing to the experience.
One of the reasons that animal shelters are so crowded these days is because optimistic pet owners end up having to surrender animals that they can no longer care for. If you're sure that you can handle the responsibility of dog ownership, then the next step is to find the perfect dog rescue for you.
This can also be a bit of an involved process, and sometimes people are surprised at the work that goes into finding the best rescue. Some rescues are specialty rescues and only save certain breeds, ages, sizes, or working dogs. If you have your eye on a certain breed in particular then this is a good place for you to start looking.
If you don't care what kind of breed your dog is and just want to find the right fit for your family, then your options will be a bit less limited. To know which rescues to look at you should take some time to figure out what exactly you're looking for in a dog.
Do you want an energetic puppy that needs a lot of playtimes and snuggle time? Or would you prefer a more laid-back dog that prefers to lounge around with you? Can your living space accommodate a big dog, or would a smaller dog make more sense? Once you have a general idea it can be a lot easier to zero in on the right rescue.
Before scrolling down this list of dog rescues in Maine, you can check out these other recommendations from our team at We Love Doodles: Best Labrador Breeders in Maine and Best Maltipoo Breeders in Maine.
Find a Dog Rescue Near Me in Maine
If you're in Maine and are looking to rescue a dog, this is the list for you. We took the time to research all of the best dog rescues in the state to make your experience more streamlined. We hope you find the dog of your dreams.
Dog Product Recommendations: Best E-Collars For Aggressive Dogs and Best All-Natural Shampoos For Dogs.
1. Underhound Railroad

This wonderful rescue is dedicated to fostering and rehoming dogs in Maine and many other states, including South and North Carolina, Georgia, Connecticut, Rhode Island, and Utah.
Founded in 2009 by a group of dog-loving friends, the organization began as a way to save dogs from euthanasia at high-kill shelters in Connecticut, but it quickly expanded to other states as well.
All dogs are cared for by volunteers who help provide the medical, emotional, and behavioral care that these dogs need and deserve. They strive to prevent undeserved deaths at animal shelters by placing adoptable dogs in shelters.
Underhound Railroad Details
2. Maine Sheltie Rescue

This rescue is dedicated to finding loving homes for adorable Shelties throughout the state. Whenever a Sheltie is abandoned, mistreated, abused, or lost, the Maine Sheltie Rescue takes them in and either reunites them with their owner or finds them a loving home out of the shelter system.
As is the case for many breed-specific rescues, this organization is passionate about Shelties and prefers to place them in homes of people who have known and loved the breed for a while.
Maine Sheltie Rescue Details
3. Responsible Pet Care of Oxford Hills

Last on the list of the best dog rescues in Maine is "Responsible Pet Care of Oxford Hills." Responsible Pet Care is a shelter and adoption service in South Paris, Maine.
This organization is dedicated to providing loving and compassionate environments to homeless dogs and cats while they wait to be adopted into their forever homes.
This certified non-profit firmly believes that no pet needs to die in the shelter system and they proudly declare themselves as a no-kill, no-suffer shelter.
They make sure that to maximize their impact on the community they always have every space full and are constantly looking to accept animals in need.
This organization was officially incorporated in 1997, but they were operating before that as a grassroots shelter run a small but dedicated group of people who love pets and believe in saving homeless pets from terrible situations.
Head to their website to check out their list of adoptable dogs and to learn more about their awesome organization. This organization accepts donations of money, pet supplies, or volunteer time if you're able and interested in helping out a great cause.
Responsible Pet Care of Oxford Hills Details
Make Sure You're Ready to Adopt a Dog From a Rescue in Maine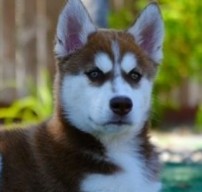 Before you bring your dog home it's a good idea to do a lot of research on just what to expect from dog ownership. This is especially true if you've never owned a pet on your own before, and it can make the experience more positive for you and your dog.
Dogs are living creatures that will love and adore you and enrich your life for as long as they live, but in return, they require you to take care of all of their needs.
Since dogs can't communicate the way that we can, you need to be good at anticipating needs and providing for your dog on a regular schedule. This means you should expect to devote a few hours a day to exercise and playtime, including walks.
If you're getting a puppy you will probably need to train them to use the bathroom outside and obey your commands, and puppy classes may be a good idea too. Depending on how big your dog is, it may eat a lot and require a lot of food and treats.
This can add up every month, but the food isn't the only thing you'll be spending money on for your puppy. You should also expect to pay for toys, accessories, beds, grooming, vet visits, and regular medication like heartworm prevention and vaccinations.
There's no standard amount that dog owners can expect to pay, but there is a minimum you should be prepared to pay. If you're new to dog ownership we also suggest talking to some of your friends who own dogs about their experiences.
This is especially valuable if the friend in question leads a similar life to you, because you can ask more relatable questions like how much to expect to pay, how difficult it is to balance the dog's needs with their schedule, what they wished they had known before adopting, and much more.
Puppy Proof Your Home in Maine
Even if you're adopting an adult dog and not a puppy it's still vital that you puppy proof your home before bringing your new pet inside. Dogs are curious by nature and can easily get themselves into trouble very quickly if you aren't careful.
Since dogs all like to explore the world with their noses and mouths, be sure to keep all dangerous chemicals and other toxic substances out of their reach so they don't accidentally ingest them.
This list is long and you can find some resources online to help you know exactly what to watch out for, but a good starting place is to keep all cleaning supplies, human foods, exposed power cables, human or animal medication, and breakable items out of your dogs reach (including the tail wag zone).
Additionally, entering a new home with a new person can be stressful for anyone, but this is especially true for dogs that have had traumatizing lives up to this point.
Be calm and gentle with your new puppy, and help them adjust by making a special safe place just for them where they can relax on their own if they feel overwhelmed. Your new dog may be scared at first, and therefore they may hide under furniture or want to spend time away from you while they adjust.
It's important to strike a balance between respecting their space (and not traumatizing them further) while also illustrating boundaries (like spending the night in the crate). Take it slow, and just know that it's different for everyone, and as long as you're kind and gentle with your dog things will work out.
Conclusion For The "Best Dog Rescues in Maine"
We're so excited for you that you're taking this next step to adopt a dog into your family. All of these Maine-based dog rescues are wonderful and would be great places to adopt from. We hope you found this article helpful and we wish you all the best on this exciting journey.
For more guides similar to this list of dog rescues in Maine, you can check out:
Before you adopt a dog from a rescue in Maine, you can learn more by watching "How to Prep For a Rescue Dog" down below: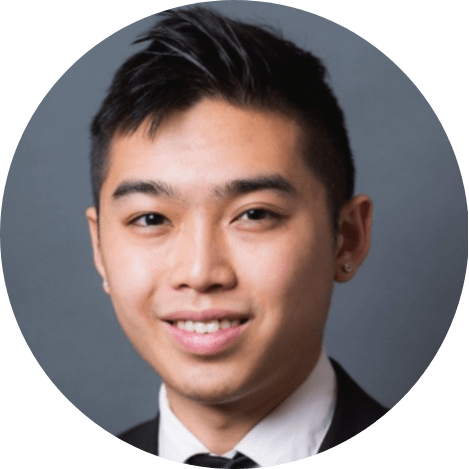 Andy is a full-time animal rescuer and owner of a toy doodle. When he's not saving dogs, Andy is one of our core writers and editors. He has been writing about dogs for over a decade. Andy joined our team because he believes that words are powerful tools that can change a dog's life for the better.
Why Trust We Love Doodles?
At We Love Doodles, we're a team of writers, veterinarians, and puppy trainers that love dogs. Our team of qualified experts researches and provides reliable information on a wide range of dog topics. Our reviews are based on customer feedback, hands-on testing, and in-depth analysis. We are fully transparent and honest to our community of dog owners and future owners.