Before adopting from our list of Labrador rescues in California, here's what you need to know about this breed. With their bright and lively personalities and beautiful appearance, the Labrador Retriever makes a great addition to a variety of family lifestyles. The Labrador is also one of the most popular breeds of dogs. Their agility and activity make them great running companions, and their kind, friendly temperament makes them great around kids. Labradors can weigh up to 55 to 80 pounds as medium-sized dogs and have a height of 22 to 24 inches. Their short coats come in black, chocolate, and yellow. If you're looking to add a Labrador to your family in the California region, you've got some options. One option is finding a reputable breeder specializing in purebred Labradors of the highest quality in genetics, health, and temperament. Another option is to find a shelter that rescues Labradors. 
Check out other dog breeds for adoption in California: German Shepherd Rescues in California and Golden Retriever Rescues in California.
Labradors For Adoption in California
Whether you've been set on a Labrador Retriever for years or have just recently explored how wonderful they can be for families and different lifestyles, they can make a great addition to your life. As you search, it's worth considering adopting your dog from a rescue shelter. Our team at WeLoveDoodles will share some of the top Labrador rescues in the California region.
Prepare for the arrival of your Labrador companion: Best Dog Food with Vitamins and Minerals and Best Luxury Dog Bowls.
1. Labrador Rescuers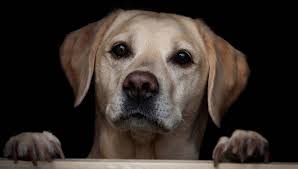 First on the list of Labrador rescues in California is "Labrador Rescuers." Established in 2004, the mission of Labrador Rescuers is to rescue, rehabilitate and rehome Labradors. These dogs may be abandoned or left alone and in desperate need of care. As they transition these dogs from lost to found in new families, they also provide medical care to support the health and well-being of the dog. Each dog is assessed by a certified veterinarian and provided care as needed. They also receive heartworm and fecal tests to ensure their health status. The Labrador's initial intake exam may also include identifying underlying health concerns like ear or eye infections or other signs of malnourishment.
As a non-profit organization, they rely on volunteer involvement to serve and care for dogs and puppies in need. In addition to their regular adoption process, they also hold adoption events throughout the year to encourage families and individuals to get to know the organization and the beautiful dogs they serve. You can also consider volunteering with Labrador Rescuers as another way to help your community and the animals within it. Families that are interested in adopting a puppy can start by completing an application.
With a dedication to the well-being of the Labradors, these Rescuers conduct interviews and other processes to ensure that the dog of your choice is a good fit for you and your family. You can browse their available dogs online and fall in love with one to welcome into your home. On average, dogs are offered at adoption for about $900. Compared to a breeder, this cost of adoption is significantly lower, which is another reason why choosing a rescue can be an excellent option for you and your family.
Labrador Rescuers Details
2. West Coast Labrador Retriever Rescue
As a nonprofit, 501(c)(3) organization, West Coast Labrador Retriever Rescue relies on volunteers and adoptive families to transform the lives of Labradors who are lost and in need of homes. They are heavily involved in the community and offer several opportunities for both volunteers and families to be part of rescuing these beautiful dogs. Families who are interested in adopting can begin with their application. As there may be a waitlist, you can browse available dogs as you search for the perfect dog for your family. In addition to adoptive families, people can also get involved through volunteer opportunities.
Whether through home interviews, helping coordinate events, or taking photos of available dogs, you can find an opportunity to use your skills and passions to be part of transforming the lives of Labradors in need. In addition to inquiring about available dogs, you can also follow them on their social media platforms. They'll share adorable photos of dogs and other opportunities to get involved in helping the community's lost pets. They also offer a wide range of fun clothing items and other accessories featuring all things Labradors to support them further.
West Coast Labrador Retriever Rescue Details
3. Labs and More Dog Rescue
Last on the list of Labrador Rescues in California is "Labs and More Dog Rescue." With a dedication to serving dogs, the volunteers and staff at Labs and More Dog Rescue provide new homes for deserving pets. Their hard work and passion for puppies have allowed them to rescue over 2000 dogs every year. Since opening in 2011, they have saved over 11,000 dogs from death and abandonment. The motivation behind everything they do is to provide a haven and essential care to dogs on their last stretch. Although they know they can't save every Labrador, they know that they can make a difference in the community one dog at a time.
While they focus on rescuing Labradors, the team also welcomes mixed breeds who are also lost and need care. Whether the dog comes from an environment of medical trauma or a high kill shelter, the team at Labs and More Dog Rescue seeks to provide care and new homes for these deserving dogs. They also help pregnant mom dogs give birth to their litters in a safe way that preserves the health and well-being of both the mom and the puppies. In addition to adoptive families, they also require foster dog families and individuals to care for the dogs as they transition from being homeless to being welcomed into a new forever home. Each dog is provided medical care as needed. They are also given attention and love, as well as some training, to equip them to be great additions to your family.
Their operation is run based on volunteers, as they are a non-profit organization. In addition to their regular adoption process, they also offer adoption events which are special and fun opportunities to connect with the organization and find your dog that's right for your family. Families interested in adopting or fostering can complete an application and begin browsing photos of available dogs online. Individuals looking to support further the work and mission of Labs and More Dog Rescue can also provide donations and purchase toys and other resources the rescue location needs. Doing so is an easy process you can do all online. You can get involved in the organization yourself by volunteering for events and helping to take care of the dogs and puppies in need.
Labs and More Dog Rescue Details
What is a Labrador Rescue?
Unfortunately, sometimes Labrador dogs and puppies end up without homes. For whatever reason, these dogs are lost and in desperate need of a family or individual to care for them and welcome them into their home. A Labrador rescue shelter specializes in bringing in Labradors that need homes. They provide care and companionship for a time, yet the goal is to transition these Labradors into new families and friends. By choosing a Labrador from a rescue shelter, you're providing a homeless dog a family to delight in and enjoy life with.
Most often, these shelters are non-profit organizations that are run on a volunteer basis and depend on the support and involvement of the community to continue to serve their dogs. While you may not be able to access a complete medical record or the same pedigree of the puppy, you can be confident that you're transforming that dog's life by welcoming it into your home. Many rescue locations also help rehabilitate and provide any needed medical treatment to the Labradors before providing them new homes.
Labrador Recommendations: Best Labrador Breeders in California and Best Labrador Retriever Rescues in the United States.
Frequently Asked Questions
What is the rarest Lab breed?
The silver Labrador is the rarest of all the Labrador breeds. Silver labs carry all of the visual characteristics of Labradors and look like a typical Labrador. The coat color is more of a grey appearance and not a striking silver color. Silver Labs can be a pale silver; others may have more vibrancy to their coats.
They do not have albinism but carry a gene that gives them their silver coat. Silver Labs are very similar to standard yellow and black Labs but have silvery-grey coats. Many breeders suggest that silver Labradors are Labs that have been crossed with Weimaraner dogs to introduce the silver coat. 
According to the AKC, any color or a combination of colors other than black, yellow, or chocolate, as described in the Standard, is a disqualification. The AKC recognizes charcoal as dilute black, silver as dilute chocolate, and champagne as dilute yellow.
The Labrador coat colors are yellow, black, and chocolate. Any other color or combination of colors is a disqualification. That said, a small white spot on the chest is accepted.
Which Labradors are the best?
 Some people prefer black Labs because they are less likely to show dirt and tend to be more intimidating to criminals. Yellow Labs are often used as therapy dogs because of their friendly nature, and chocolate Labs are often used as hunting dogs because they have a great sense of smell.
Why are there so many Labradors in shelters?
Lack of owner commitment to positive training during puppyhood and socialization is the number one reason that Labs end up in shelters. Suppose you're a new pet parent to a Lab and don't have time to go to training classes, in that case you should consider leaving your adolescent Lab at a positive dog training facility to get trained. It is never too late to train your dog, and by sending him away to training, you're likely to benefit immensely.
Many people are unaware of how much work it takes to train and socialize a puppy, and they surrender their Lab to a shelter when the dog becomes too much to handle.
Labs are also surrendered to shelters because people are not prepared for how much exercise and attention they need. Labs are high-energy dogs that require a lot of daily exercise, and if they do not get it, they can become destructive.
Is it good to adopt a Labrador?
The Labrador Retriever is a kind and friendly disposition. They are excellent swimmers who love to play fetch and are also known to be loyal and good family dogs. 
Labrador Retrievers make excellent service and assistance dogs due to their loyalty, trainability, and obedience. According to the American Kennel Club, they are the most popular dog breed in the United States.
This breed is high-energy, especially during adolescence, and does well with plenty of positive training and socialization. The AKC describes the Labrador as kindly, outgoing, tractable in nature, eager to please, and non-aggressive towards man or animal. The Labrador has much that appeals to people; his gentle ways, intelligence, and adaptability make him an ideal dog.
Conclusion For The "Best Labrador Rescues in California"

As you search for your furry friend to add to your family, a rescue can be an excellent opportunity to transform a dog's life. While you may not be able to know the entire medical history and pedigree of your dog, as with a certified breeder, you are bringing happiness and joy to a dog and your family. If you're on the lookout for a Labrador to add to your family, consider adopting your dog from a rescue shelter, like those described here. Not only will you expand your family with another member, but you'll also be saving a dog in need of a home.
If you enjoyed "Best Labrador Rescues in California," check out our other guides:
Before adopting a Labrador companion, watch "Labrador Retriever – All About This Popular Breed" from AnimalWised down below:
Garrett loves animals and is a huge advocate for all Doodle dog breeds. He owns his own Goldendoodle named Kona. In addition, he volunteers at the Humane Society of Silicon Valley, where he fosters dogs and helps animals. Garrett enjoys writing about Doodles and believes that dogs can teach humans more about how to live than humans can teach a dog.
Why Trust We Love Doodles?
At We Love Doodles, we're a team of writers, veterinarians, and puppy trainers that love dogs. Our team of qualified experts researches and provides reliable information on a wide range of dog topics. Our reviews are based on customer feedback, hands-on testing, and in-depth analysis. We are fully transparent and honest to our community of dog owners and future owners.