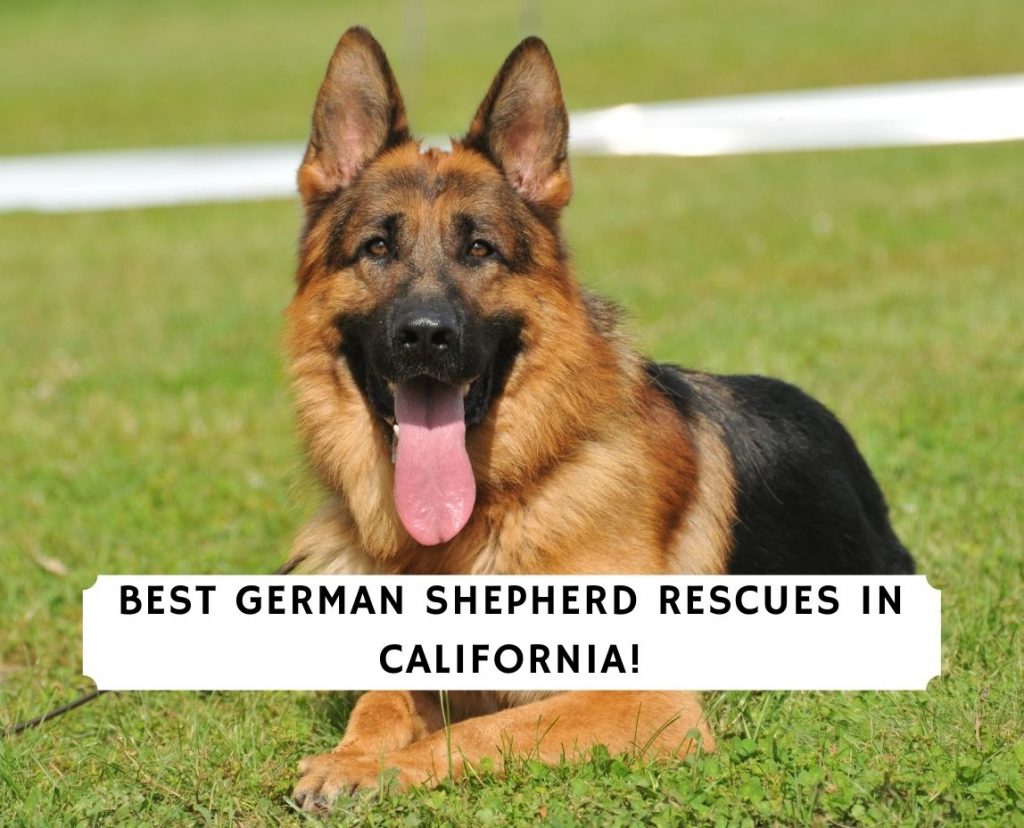 Majestic, intelligent, and versatile, the German Shepherd makes an ideal guard and family companion. Originally bred to herd sheep, the German Shepherd thrives in an active environment with a job to do. While German Shepherds make excellent dogs, many new dog owners don't adequately prepare for the enormous responsibility of owning a large dog. German Shepherds are large and powerful dogs, have a high cost of maintenance, and have a pack mentality. This means that they require you as their owner to be an unwaveringly alpha and constantly around them.
Many German Shepherd owners in California don't mentally, financially, and physically prepare to be the pack leader and own a large dog. Thus, there are many German Shepherd rescues in California from people surrendering their dogs.
In addition to not preparing to own a large dog, there are German Shepherd owners who make the painful choice to surrender their dogs due to changing life circumstances. Life happens. If you're interested in adopting a German Shepherd from a rescue, check out these top shelters!
Other articles you will like: Best Dog Food for German Shepherds with Skin Allergies and Best German Shepherd Breeders in California.
1. Greater California German Shepherd Rescue (Northern California)
Greater California German Shepherd Rescue is an all-volunteer organization of German Shepherd Dog (GSD) lovers. They rescue German Shepherds from unacceptable and at-risk homes and match them with qualified owners in loving forever homes.
The rescue serves families in Greater Sacramento, parts of North and East San Francisco Bay Area, South Lake Tahoe, Merced, and Modesto. The rescue rarely adopts German Shepherds out of state and rarely adopts them out of the above areas. However, this is a great German Shepherd rescue if you live in Northern California.
Greater California German Shepherd Rescue uses the foster-home network system. They don't have a facility and only work with the foster homes in their service areas. They also don't take in stray German Shepherds and only deal with the dog's legitimate owner. Thus if you're looking to adopt, most of the time you will be able to see the German Shepherd's past history and medical records.
If you'd like to adopt from Greater California German Shepherd Rescue, you can check out their available German Shepherds on their website. The rescue has regular monthly adoption days and community events that you can also stop by.
German Shepherd Rescue Information
2. German Shepherd Rescue (Southern California)
German Shepherd Rescue, located in Burbank, California, is a volunteer rescue that runs on donations only. They rescue German Shepherds from shelters that are on death row and private owner surrenders to find them their permanent home.
Because of the limited number of resources, they cannot afford to take in German Shepherds that need mental rehabilitation, extensive training, or intensive medical care. At any one time, they only have space for 18 to 20 German Shepherds which limits the number of dogs they can take in. However, if you're looking to adopt a German Shepherd in Southern California, you won't have to spend money on medical bills to rehabilitate the dog.
The rescue only adopts to homes in the SoCal area. This is because they require a home visit before adoption approval which can be a strain on the rescue's resources to travel long distances. In addition, you will have to fill out an application form to verify you are a qualified candidate and will be able to care for the entire life of a German Shepherd.
If you're looking for a German Shepherd rescues in Southern California this is the best rescues. If you're still on the fence about adopting, try supporting the rescue through volunteering and monetary donations. This will allow the rescue to take in more dogs and help as many German Shepherds as possible.
German Shepherd Rescue Information
3. German Shepherd Rescue of Northern California
German Shepherd Rescue of Northern California works with animal shelters and other rescue groups to save German Shepherds and reduce dog overpopulation. The rescue receives German Shepherds from shelters and owners who can no longer care for their companions around the California region.
For the past 19 years, the rescue has helped over 4,700 German Shepherds find their forever loving homes. They typically rescue these dogs from Contra Costa, Sacramento, Monterey, San Benito, San Mateo, Santa Clara, Solano, Santa Cruz, Alameda, and Yolo counties. They also consider German Shepherds from shelters and owners surrenders from other states on a case-by-case basis.
They regularly adopt German Shepherds to the residents in the Northern California area. The rescue asks for a minimum adoption fee ranging from $200 to $400 depending on the dog's age. There is no adoption fee for senior German Shepherds over 10 years old. The fee includes veterinary care, shelter fees, spaying/neutering, feeding, and boarding.
German Shepherd Rescue Information
4. German Shepherd Rescue of Orange County (Southern California)
This German Shepherd rescue in California is a volunteer-driven organization. They are funded by private donations and receive no government support. Roughly 50 percent of their dogs come from owner surrenders who can't take care of their German Shepherds anymore. The other 50 percent come from shelters around the Southern California region.
Most German Shepherds come into the rescue with basic training. The rescue advises adopters to enroll their dogs into obedience classes to ensure they have set clear boundaries with the dog.
If you're interested in adopting one of their German Shepherd rescues, they have a thorough screening process to ensure they are placing their dogs into loving forever homes with compassionate individuals or families. They have an open-door policy to allow adopters to bring their German Shepherds back to their rescues if the adopter can't care for the dog anymore.
You can view their available German Shepherd rescues on their website. Keep in mind you must be at least 23 years old and live in a permanent house with a fenced yard to adopt one of their dogs. The rescue places their German Shepherds in SoCal, Las Vegas, and parts of Arizona.
Their adoption donation ranges from $350 to $450, depending on whether the German Shepherd is an adult or puppy. German Shepherd puppies 5 months and younger are viewed by appointment. Check out this German Shepherd rescue if you're in the Southern California area.
German Shepherd Rescue Information
5. Golden State German Shepherd Rescue (Northern California)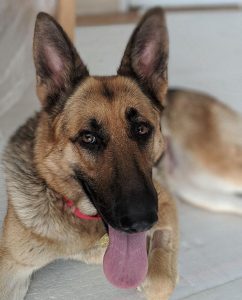 Golden State German Shepherd Rescue's mission is finding new homes for German Shepherds in need of another chance and to educate the public on responsible dog ownership.
Their dogs come from animal shelters in NorCal and owner surrenders. At the moment, they don't adopt out of state and to families with children under 5. Their adoption fees range from $250 to $350. This is a German Shepherd currently serving the Northern California and Bay area. There are several opportunities to donate or support this nonprofit organization if you're aren't ready to adopt a dog.
German Shepherd Rescue Information
Before You Adopt a Rescue German Shepherd in California
If this is your first time adopting a German Shepherd rescue, please consider the following needs before you take the plunge and checking out the best German Shepherd rescues in California. It's important that you adequately educate yourself before rescuing a large dog breed.
Conclusion For German Shepherd Rescues in California

German Shepherds are one of the most popular breeds in California. Adopting a German Shepherd will be a wonderful experience for you and your family if you are prepared. If you're not ready to adopt, consider fostering or volunteering. We found the best German Shepherd rescues in California for you to easily adopt a dog.
Check out these other articles:
Garrett loves animals and is a huge advocate for all Doodle dog breeds. He owns his own Goldendoodle named Kona. In addition, he volunteers at the Humane Society of Silicon Valley, where he fosters dogs and helps animals. Garrett enjoys writing about Doodles and believes that dogs can teach humans more about how to live than humans can teach a dog.
Why Trust We Love Doodles?
At We Love Doodles, we're a team of writers, veterinarians, and puppy trainers that love dogs. Our team of qualified experts researches and provides reliable information on a wide range of dog topics. Our reviews are based on customer feedback, hands-on testing, and in-depth analysis. We are fully transparent and honest to our community of dog owners and future owners.