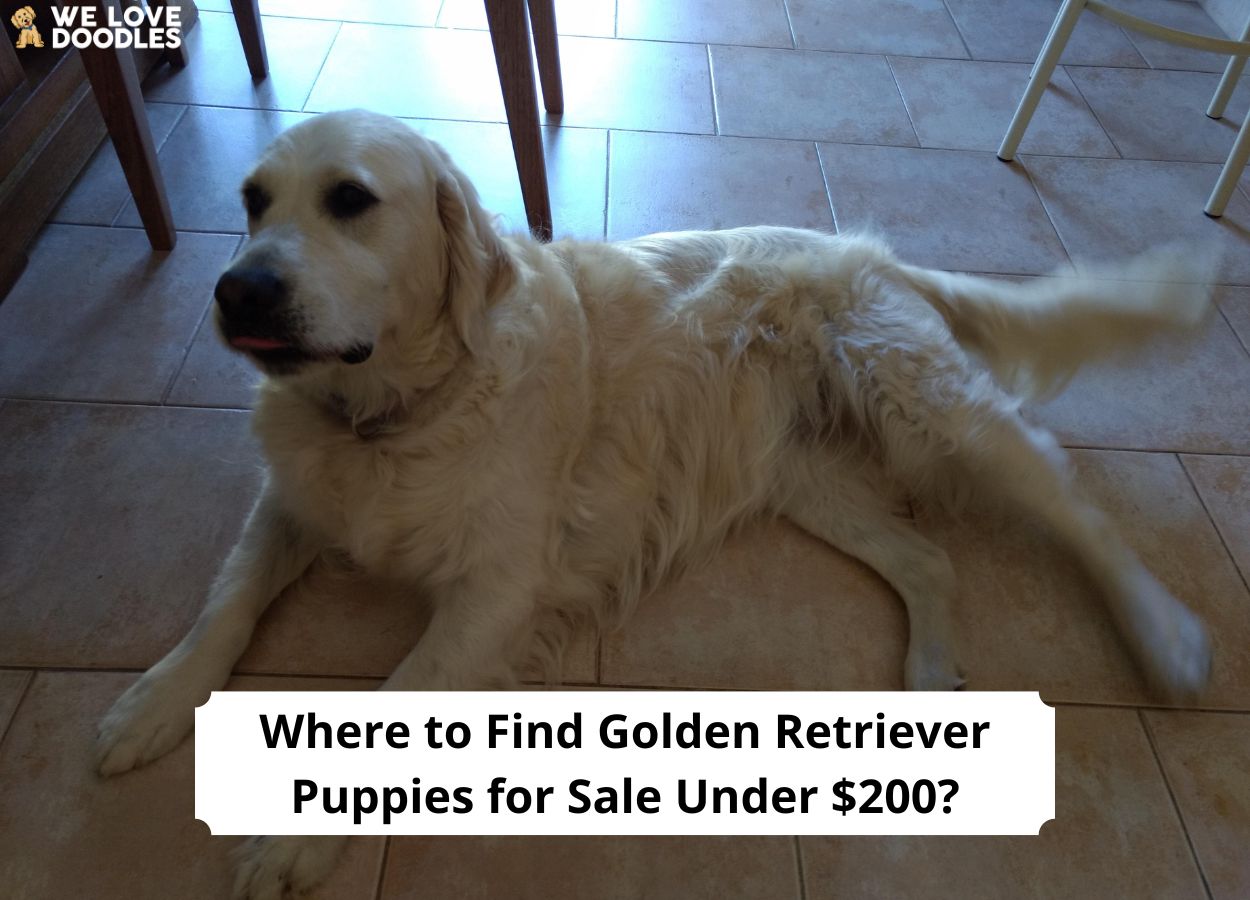 If you are looking for Golden Retriever puppies for sale under $200, you've come to the right place. Everyone wants an adorable puppy, but they can also be quite expensive. So, if you want to buy a healthy puppy without breaking the bank, we're here to help you.
Golden Retrievers are one of the most popular breeds. They excel as therapy and service dogs and make great family pets due to their trainability and friendly nature towards people, children, and other animals.
The popularity and versatility of Golden Retrievers often come with a high cost. Typically, a Golden Retriever puppy from a reputable and ethical breeder can range from $1,000 to $4,000. This may not be affordable for everyone, but other options are available.
If you're looking for a loyal and easy-going companion, a Golden Retriever may be the perfect fit. We've compiled a list of alternatives to consider if you're searching for a Golden Retriever for $200 or less.
Before you read this guide, "Where to Find Golden Retriever Puppies for Sale Under $200," check out: 4 Best Golden Retriever Breeders in the United States! (2023) and 7 Best Golden Retriever Rescues! (2023).
1. Search Social Media
One of the best ways to find an inexpensive Golden Retriever is by utilizing the power of social media. With platforms like Facebook, Instagram, and Twitter, you can easily connect with breeders, rescue organizations, and individuals with Golden Retriever puppies available for adoption or sale.
For example, you can search for local Golden Retriever groups on Facebook and see if anyone is offering puppies for a lower price or even for free.
The same goes for Instagram, where you can connect with Golden Retriever breeders offering reduced prices using hashtags such as #goldenretrieverpuppiesforsale or #goldenretrieverrescue.
Facebook is a great tool for those looking to adopt an inexpensive Golden Retriever. Many individuals and organizations who are rehoming their Golden Retrievers create public and private groups here. These groups are a treasure trove of information about the breed and people's experiences.
Joining these groups and watching for any puppies available for adoption is a great way to find an inexpensive Golden Retriever. However, it's essential to be cautious and choose a reputable source.
You can talk on the phone, ask for updated pictures, and even visit them if possible to make sure you're getting a healthy and well-cared-for puppy. Remember, a little extra effort can go a long way in ensuring that you bring home a loving companion without any hassles.
Golden Retrievers for Adoption
As the name suggests, Golden Retrievers for Adoption is a private Facebook group that offers Goldie puppies for adoption. The group accumulated 21,500 followers in its first year.
People can list their dogs for adoption or put up any litter they may have for adoption. You can request to join the group by visiting their page. If your request is accepted, you can start the search for the perfect Retriever pup.
Golden Retrievers for Adoption Details:
Location: Nationwide
Social Media: Facebook
Rehoming Golden Retrievers
Another Facebook group you can check out when searching for Golden Retriever puppies under $200 is Rehoming Golden Retrievers. It is a public Facebook group that offers a safe and scam-free space for Golden Retriever owners looking to rehome their pets.
People also put their dog's litter up for adoption if they cannot keep them. You can easily visit their page, which is open to the public, and look for the puppy you want.
Rehoming Golden Retrievers Details:
Location: Nationwide
Social Media: Facebook
2. Search for Available Puppies on Adopt-a-Pet
Another place you can check out is Adopt-a-Pet. It's the biggest pet adoption service that serves the US and Canada. They gather information from rescues and shelters around the country and help them list their pets online.
You can visit Adopt-a-Pet's site and search for Golden Retriever puppies under $200. All you have to do is enter the relevant information to filter your search. The site will ask for your area, the age of the dog you are looking for, and the breed you want. It will help you find relevant puppies close to you.
You can also read the puppies' profiles before adopting one. The profiles include essential information such as the puppy's age, sex, temperament, price, and adoption process.
3. Look for Puppies on Craigslist
Craigslist is a popular platform for buying and selling a wide variety of items, including dogs available for adoption. To find an inexpensive Golden Retriever on this site, you can use the search function to filter listings by breed, location, age, and price range.
When you come across a listing that interests you, it's important to verify that the advertiser is legitimate. You can do this by contacting the poster and asking as many questions as possible to get a sense of their credibility.
It's also a good idea to meet with the advertiser in person if possible, as this will give you a better understanding of the puppy's condition, and you'll be able to make a more informed decision. Remember, be vigilant, ask questions, and trust your instincts to avoid online scams.
4. Look for Puppies at Local Shelters or Rescues
Dogs are a part of the family, and it can be heart-wrenching for owners to give them up due to unforeseen circumstances. Unfortunately, many end up homeless or in shelters and rescues. In the United States alone, around 3,500 rescues working hard to find loving and permanent homes for dogs.
These rescues give a second chance to dogs who have been abandoned, neglected, or surrendered. They provide them with necessary medical care, socialization, and training. By adopting from a rescue, you are giving a loving home to a dog in need and opening a space for another dog to be rescued.
Rescues and shelters are great for anyone looking to adopt an inexpensive Golden Retriever. They often have a variety of breeds and can offer a wide range of services to help you find the right companion. Not only do you get to save a dog's life, but you'll also be able to give them the loving home they deserve.
You can easily search for rescues near you on Google. As the Golden Retriever is a popular breed, you can find many breed-specific rescues. Since dog shelters mostly give away dogs for free or for a minimal fee, you are likely to find a $200 Golden Retriever.
Companion Golden Retriever Rescue
Companion Golden Retriever Rescue is located in West Jordan, Utah. The rescue serves several states, including Nevada, Idaho, Arizona, Wyoming, Colorado, and Montana. However, they do not offer shipping service, and you must travel to Utah to adopt a pup.
They rescue and rehabilitate homeless Golden Retrievers and help them find forever homes. The dogs come from different backgrounds and are tested for health and temperament issues. Besides, every dog is spayed or neutered before going to its new home.
You can visit the website and look for their available dogs. If you find one you like, you can download the adoption application and email it to the rescue. Then the rescue will contact you to ask further questions and set up a meeting at their facility.
If all goes well, you can sign an Adoption Contract, pay the adoption fee, and take your new pup home. The adoption fee for Golden Retrievers at Companion Golden Retriever Rescue is as follows:
$225 for puppies
$200 for one- to four-year-old dogs
$175 for five- to eight-year-old dogs
$150 for Golden mixes
Companion Golden Retriever Rescue Details:
You can search for a Golden Retriever rescue or shelter near you in the following ways:
Search online: Type "dog rescue" or "dog shelter" followed by your city or zip code in a search engine. This will bring up a list of local organizations.
Check out national organizations: Many national animal welfare organizations, such as the ASPCA and Petfinder, have searchable databases of local shelters and rescues.
Ask your vet or local animal welfare organizations: They may have information on local dog rescues and shelters.
Look in the phonebook or local newspapers: Many rescues and shelters advertise in these resources.
5. Look for Puppies on Reddit or Quora
Reddit and Quora are popular online forums where you can ask almost anything and everything, including searching for Golden Retriever puppies for sale for $200. You can make an account and get started.
Look for previous conversations or start a new one to inquire about a Golden Retriever puppy. If someone has a puppy available, they will come forward and let you know.
People also post themselves if they have a dog available for adoption. However, don't lose hope if you do not find the pup you want. You can still talk to other people and learn about where they got their puppies from and their experiences with other rescues and breeders.
6. Ask a Breeder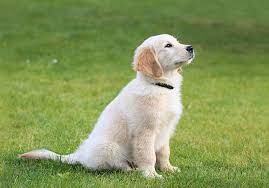 If you are reading this article, then Golden Retriever breeders might be the last option you want to look at, as they can be quite expensive. However, there is still a chance of getting a discounted puppy from a reputable breeder.
Breeders often have dogs that they sell for a lesser price than their usual pups. This can be a retired breeding dog or a young dog that cannot be used for breeding due to other issues. Breeders also get owner returns and may give them to others for a lower price.
Lastly, many reputable breeders work with rescues and list their dogs to help them find a home faster. So, you can look for such breeders and contact them to ask if they have such a Golden Retriever available.
However, it is essential to note that it may be hard to find a puppy in such circumstances, but you may find a fantastic adult dog.
7. Look for Websites Offering Discounted Puppies
Simply entering a Google search, such as Golden Retriever puppies for sale for $200, can yield many results. You may find welfare organizations with puppies available at discounted prices all over the US.
Searching for local dog rescues and shelters can produce many results, making it difficult to choose the right one. To make the process quicker, try using search filters to specify what you're looking for, such as "Golden Retriever rescue" or "Golden Retriever shelter," followed by your city or zip code.
It's also important to be aware of the potential for scams when searching for rescues and shelters online. To ensure you're dealing with a trustworthy organization, look for testimonials and reviews on their website and their social media presence.
A reputable rescue or shelter will have a good track record and positive feedback from previous adopters. Additionally, you can contact them and ask as many questions as possible to get an idea if they are legit, and also you can visit them if possible.
Lancaster Puppies
Lancaster Puppies can be a great resource if you're looking to adopt an inexpensive Golden Retriever. The website offers a platform for buyers and sellers to connect, making it easy to find puppies.
The best thing is that you can set your price range on the website to help you find a puppy within your budget. When you find a Golden Retriever puppy you like, you can click on its profile to view more information, including details about the seller.
Before you reach out to the seller, it's essential to verify they are legitimate. You can do this by checking the seller's reputation and feedback from previous buyers, as well as by asking for references or talking to them on the phone. You can also visit them if possible.
It's also important to note that Lancaster Puppies is only a platform to connect buyers and sellers; they do not check the background of the sellers. It would be best if you did your due diligence to ensure you're dealing with a reputable and ethical breeder and that the puppy is healthy and well-tempered.
Lancaster Puppies Details:
Frequently Asked Questions
How much is a cheap Golden Retriever?
Shelters and rescues can have Golden Retrievers for under $200, while breeders will charge as much as $1,000 to $4,000.
How long do Golden Retrievers live?
The life expectancy of a Golden Retriever is 10 to 12 years.
Conclusion for "Where to Find Golden Retriever Puppies for Sale Under $200"
Golden Retrievers are beloved for their gentle nature, affection, and loyalty, making them the perfect family pet. Since they are a popular breed, it can be challenging to find a puppy at a lower cost. However, with a little bit of research, it may be possible to find Golden Retriever puppies for $200 or less.
One option for finding a Golden Retriever puppy at a discounted price is to join Facebook groups that offer puppies for adoption. These groups are a great way to connect with individuals and organizations looking to rehome their Golden Retrievers.
You can also check online dog adoption agencies such as Adopt-a-Pet or online platforms like Craigslist for suitable listings.
Whatever platform you choose, it's important to remember to research and verify that the seller is legitimate before making a deal. Scams are prevalent online, so it's crucial to talk to the seller, ask as many questions as possible, and meet up with them in person.
With a bit of patience and effort, you can find the Golden Retriever puppy of your dreams at a price that fits your budget.
If you find this guide, "Where to Find Golden Retriever Puppies for Sale Under $200," helpful, check out:
Learn more by watching "10 Things Only Golden Retriever Dog Owners Understand" down below:
Garrett loves animals and is a huge advocate for all Doodle dog breeds. He owns his own Goldendoodle named Kona. In addition, he volunteers at the Humane Society of Silicon Valley, where he fosters dogs and helps animals. Garrett enjoys writing about Doodles and believes that dogs can teach humans more about how to live than humans can teach a dog.
Why Trust We Love Doodles?
At We Love Doodles, we're a team of writers, veterinarians, and puppy trainers that love dogs. Our team of qualified experts researches and provides reliable information on a wide range of dog topics. Our reviews are based on customer feedback, hands-on testing, and in-depth analysis. We are fully transparent and honest to our community of dog owners and future owners.