Goldendoodles are a designer breed that has grown in popularity over the past decade or so. for that reason, the dogs can be quite expensive! Where can you find cheap Goldendoodle puppies for sale in the United States?
If you want a Goldendoodle puppy but don't want to break the bank, you'll want to check out our list. We've researched reliable and reputable sources of Goldendoodles that won't cost a fortune and are priced well below the average.
Ordinarily, you can expect to pay between $500 and $6,000 for your Goldendoodle baby. This variance depends on where you get your puppy. If you get your dog from a pet store, you are more likely to find a Goldendoodle puppy with a cost on the lower end. However, if you opt to buy from a breeder, your puppy is expected to be a little more expensive. Today, we will be looking at cheap Goldendoodle puppies for sale from breeders all across the United States.
Before scrolling down our list of cheap Goldendoodle puppies for sale, check out our other lists: Best Mini Goldendoodle Breeders in the United States and Best F1 Goldendoodle Puppies For Sale.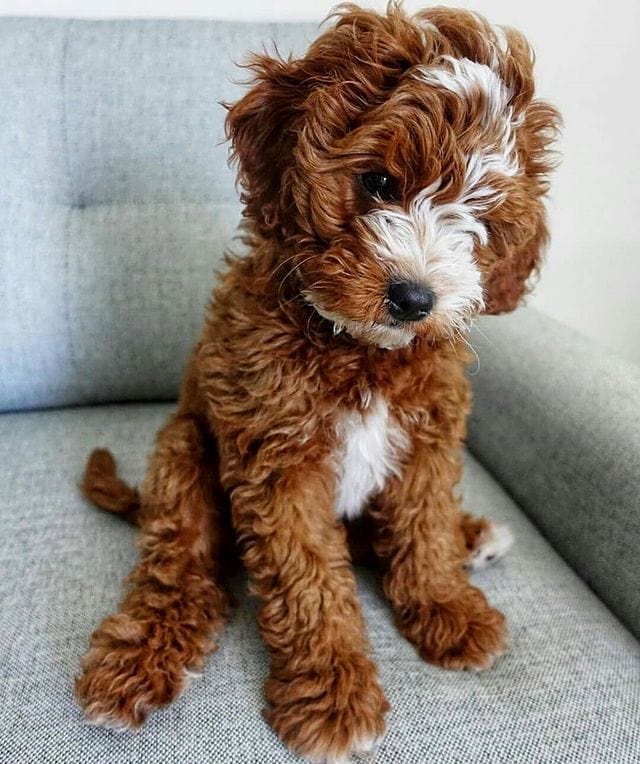 If you're looking for lower-cost Goldendoodles from a reputable breeder, we highly recommend that you check out Premier Pups. Premier Pups is an Ohio-based facility that sells and helps you adopt small breed puppies from dependable breeders. However, they can deliver dogs to anywhere in the United States which is very convenient.
The Premier team will help you in every facet of getting a mini Goldendoodle puppy for your home – from choosing the right one according to your preferences to coordinating with you about the best delivery options. Their primary goal is to give the most loving home to the puppies, which is why they don't compromise quality.
Premier Pups will only work closely with breeders who are genuine, USDA-licensed, and trusted. To ensure the puppy's proper upbringing, they maintain long-term relationships with the Goldendoodle breeders on their website.
Their veterinary team members make sure the puppy you are getting is in good health via proper vet health checkups. The team at Premier Pups guarantees the safest delivery to your home through different shipping options available. All their miniature Goldendoodle puppies also come with a 10-year health guarantee. We highly recommend that you check them out if you're looking for cheap mini Goldendoodles.
Premier Pups Details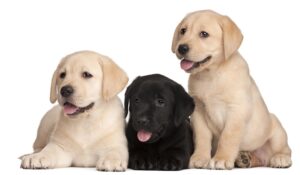 Second on the list of cheap Goldendoodle puppies for sale in the United States is "PuppySpot." The best way to find a Goldendoodle breeder in your price range is to check out PuppySpot. PuppySpot is a service that brings responsible breeders together in one place. They do not specialize in one breed but have a whole arsenal of breeders who participate in their placement program. The priority of PuppySpot is finding a loving home for every puppy. They believe a perfect placement is possible, making life better for both the puppies and the people adopting them. You can also sort by price from lowest to higher in the top right-hand corner of their website.
PuppySpot connects people from all over the United States with breeders. Regardless of where you live, you will find the perfect puppy for you. PuppySpot has a thorough screening process that they follow to ensure their breeders are the best of the best. The top priority of this highly selective process is to ensure all dogs and puppies are healthy and safe. This process involves comprehensive screenings to hold the breeders to the highest standards possible. Every puppy is subjected to a 30-point health checkup completed by a professional veterinarian.
This examination ensures your puppy is healthy at the time of adoption; you will be given a written health guarantee stating this. Additionally, PuppySpot provides adopters personalized care and attention. This ensures all puppies are placed in the perfect forever home.
PuppySpot has been awarded an A+ by the Better Business Bureau and has over 9,000 5-star reviews from happy customers. If you would like to be added to this list of satisfied customers, contact them today, and they will help you find the Goldendoodle puppy of your dreams.
PuppySpot Details
3. Platinum Goldies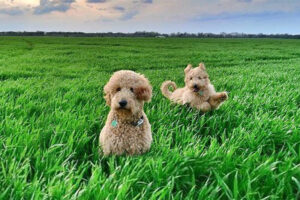 At Platinum Goldies, their priority is to provide all customers with a healthy and happy Goldendoodle puppy. These beautiful dogs are bred for temperament, health, and intelligence. Located in the rolling hills of Arkansas, all puppies are socialized at an early age. Puppies are born and raised on the family farm, where they are exposed to other dogs and humans of all ages.
Platinum Goldies ensure that all puppies are healthy before going to their forever homes. Each puppy is given a thorough vet check and is vaccinated and dewormed. At Platinum Goldies, they are so confident in the health of their puppies that you will receive a two-year written health guarantee at the time of adoption. Although Platinum Goldies is located in Arkansas, they sell to customers all over the United States.
Air and land shipping are available for your puppy, so regardless of where you live you will be able to adopt one of these beautiful dogs. If you are interested in one of these cheap Goldendoodle puppies for sale from Platinum Goldies, contact them today. They prefer to speak with potential adopters directly through email or over the phone so they can get to know what you are looking for in a puppy. This guarantees you are matched up with the perfect puppy that matches your personality and lifestyle.
Platinum Goldies Details
4. Big Dog Doodles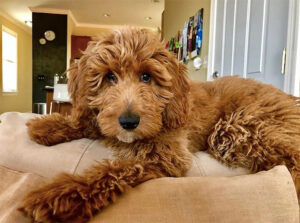 Located on a 10-acre family farm in Central California, Big Dog Doodles ensures every puppy gets the love and attention it deserves. With a special puppy room located directly in the family home, these Goldendoodle puppies can be found hanging out with different family members throughout the day. This early socialization is sure to provide customers with a great-tempered puppy that is social, affectionate, and loyal. They take pride in providing their customers with beautiful, well-tempered dogs with non-shedding coats. At Big Dog Doodles, connecting families who are otherwise unable to adopt a dog due to allergies with the dog of their dreams is a top priority.
Because this is a small family-owned breeder, availability is limited. Don't let this deter you. At Big Dog Doodles, they focus on quality over quantity. Quality is assured through the three-year health guarantee you will receive when you adopt your puppy. Although you may have to wait on a waiting list for your puppy, it will be worth it in the long run. At Big Dog Doodles, they offer doorstep delivery for any California residents. This means if you are unable to get your puppy, they will bring it to you.
For customers who live out-of-state, Big Dog Doodles ships their puppies to the closest airport. Arrangements may even be made for doorstep delivery for out-of-state customers when possible.  This proves the commitment and support that Big Dog Doodles shows their dogs and customers. If you are interested in adopting an affordable and adorable puppy from Big Dog Doodles, fill out the form on their website. They will contact you with the next steps on your journey to adopting a Goldendoodle puppy.
Big Dog Doodles Details
Prices: $2,000 for F1 Goldendoodle, $2,500 for F1b Goldendoodle, $2,500 for F1bb Goldendoodle
Website: Big Dog Doodles
Email: Contact Form
Address: Central California
5. Doodle All Day
If you live in the Midwest and are looking for a cheap Goldendoodle puppy, you need to check out Doodle All Day. Located on a 100-acre farm in Lapeer, Michigan, Doodle All Day is a family-owned breeder specializing in Goldendoodles. All parent dogs at Doodle All Day are health tested for common genetic ailments. Hips, elbows, and eyes are closely examined for illnesses that could be passed to puppies or injure the parent dog during pregnancy. All parent dogs are also subjected to a DNA disease panel to check for genetic variations that will potentially be passed down to offspring.
Doodle All Day is glad to share any results from these tests. Every puppy at Doodle All Day has received their first vaccinations, dewormings, and microchip. Additionally, before going to their forever homes, each puppy undergoes a thorough veterinary checkup to ensure perfect health at the time of adoption. Each of the puppies come with a two-year health guarantee confirming their current health status.
If you are interested in one of these Goldendoodle puppies at Doodle All Day, contact them today. Please note, they do not ship puppies, so make sure you're able to come to Lapeer, Michigan to pick up your dog.
Doodle All Day Details
6. Beyond Bliss Doodles
Last on the list of cheap Goldendoodle puppies for sale in the United States is Beyond Bliss Doodles. At Beyond Bliss Doodles, they specialize in breeding the most hypoallergenic Doodles around. Through selective breeding practices, Beyond Bliss Doodles ensures their Goldendoodle puppies are minimal to non-shedding. This selective breeding also focuses on the sound structure, superior health, and excellent temperament of these dogs. Many of the puppies from Beyond Bliss Doodles have grown to be service, therapy, and support dogs.
All puppies at Beyond Bliss Doodles are born and raised in the family home, starting on crate and litter box training at four weeks old. Early neurological stimulation (ENS) is also used to ensure puppies have robust immune systems, healthy hearts, and good stress management. Additionally, puppies are groomed every other week and exposed to different stressors such as car rides, other dogs, children, and vet visits.
Every dam and sire at Beyond Bliss Doodles has been thoroughly examined for any genetic diseases that could be passed down to puppies. Puppies are examined, vaccinated, and dewormed before going home. In addition, each puppy comes with a two-year health guarantee to ensure no illness has gone undetected at the time of adoption.
Beyond Bliss Doodles also has different options for Goldendoodle sizes. They have medium-sized Goldendoodles for those looking for a larger choice and mini Goldendoodles for those looking to adopt a smaller dog. Puppy pricing depends on the size of dog you choose; however, both sizes are very affordable. If you are ready to adopt a wonderful Goldendoodle from Beyond Bliss Doodles, check out their policies and the puppy application on their website.
Beyond Bliss Doodles Details
Frequently Asked Questions
Are Goldendoodles good house dogs?
Yes! The dogs don't shed much, don't bark much, and don't require a ton of exercise. As long as you have a fenced yard or the ability to bring your dog outside for activity each day, this low-maintenance breed makes an excellent household companion.
Do Goldendoodles have behavioral issues?
Goldendoodles aren't aggressive or particularly vocal. They can, however, suffer from separation anxiety. If your dog is left alone for long periods of time, he's likely to "create his own fun." This can amount to destructive behavior, so be sure your Goldendoodle has plenty to keep him entertained for the hours that you're away from home.
Why should I adopt a Goldendoodle?
Goldendoodles are loyal, affectionate, and oh-so-smart. They're eager to please their human, making them easy to train. Keep in mind that a "con" to owning the designer breed is the amount of grooming your dog will need! To prevent mats and tangles, brush your Goldendoodle regularly and bring him to the groomer on a regular basis, too.
Conclusion For "Cheap Goldendoodle Puppies For Sale"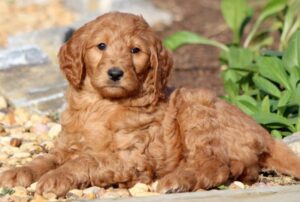 As you can see, there are many cheap Goldendoodle puppies for sale across the United States. If you have had a look at these prices and still find them too expensive, you may be able to find a cheaper Goldendoodle at a pet store. However, you must adopt your puppy from a reputable source.
Some pet stores get their dogs from reputable breeders, but others get theirs from puppy mills. Beware of puppy mills as dogs are mistreated, causing illnesses and behavioral problems to be passed down to puppies. The breeders on our list are affordable and reputable.
If you are ready to adopt a healthy but cheap Goldendoodle puppy, contact any of them today. They are excited and prepared to help you with welcoming a Goldendoodle into your family.
For more helpful Goldendoodle informational guides, check out:
To learn more about the Goldendoodle breed, check out "How To Care For a Goldendoodle" from Rachel Fusaro down below: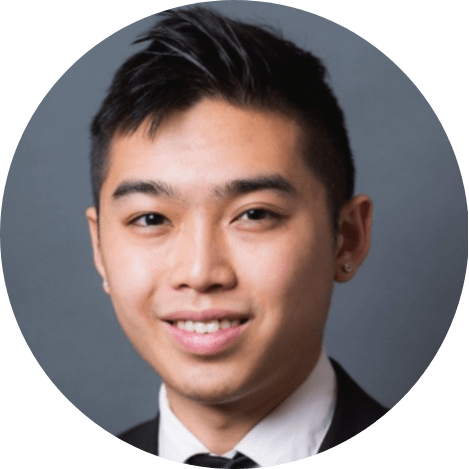 Andy is a full-time animal rescuer and owner of a toy doodle. When he's not saving dogs, Andy is one of our core writers and editors. He has been writing about dogs for over a decade. Andy joined our team because he believes that words are powerful tools that can change a dog's life for the better.
Why Trust We Love Doodles?
At We Love Doodles, we're a team of writers, veterinarians, and puppy trainers that love dogs. Our team of qualified experts researches and provides reliable information on a wide range of dog topics. Our reviews are based on customer feedback, hands-on testing, and in-depth analysis. We are fully transparent and honest to our community of dog owners and future owners.