It can be difficult to find a reputable breeder, especially one with puppies at a reasonable price. Are you looking for Goldendoodle Puppies for sale under $1000? Then, you've come to the right place! We've created a guide covering the best places to find Doodle puppies to save you time.
Before you scroll down this guide, check out: 5 Adult Goldendoodle Breeders & Rescues! (2023) and When is a Goldendoodle Full Grown? (2023) We did the math!.
1. Breeders Selling Goldendoodle Puppies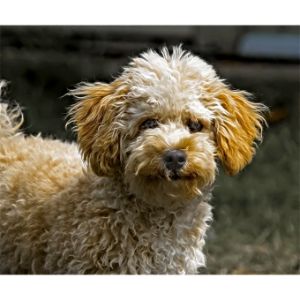 While it can be difficult to find breeders who sell Goldendoodle puppies under $1000, given that they average anywhere from $1500 to around $4000, we did manage to find one. We checked this breeder thoroughly for signs of a front for a puppy mill, and they passed our check.
With that said, we advise you to ask specific questions about the puppy when speaking to the breeder, as this is important for the breeder to trust the puppy in your hands.
For example:
Does the puppy have any medical conditions that I need to be aware of?
How old is the puppy?

Puppies should only be pulled into a new home away from their mother once they are at least eight weeks. The reason is that those first eight weeks are essential for developing social skills.

What is the contact information for the veterinarian that has seen this puppy?
Additionally, the breeder should ask you questions about your household and a few other things. The breeder is supposed to ask these questions to ensure that the puppy goes to a home where they know the puppy will be happy and healthy.
Golden Star Family Puppies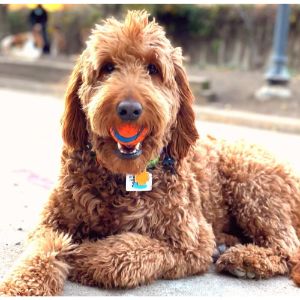 The only breeder we managed to find that sells Goldendoodle puppies under $1000 is Golden Golden Star Family Puppies, operated by Michelle Kidd.
This breeder has a few different breeds available, and the Goldendoodle puppies are priced at $950 each for the standard variety. They also have some Mini Goldendoodle puppies, priced at $1500. We felt that was worth mentioning, as it does fall outside your range.
Golden Star Puppies raise their puppies as family members and practice positive reinforcement training to teach them. They offer this training for an extended period after being sold to you by a professional dog trainer at a rate of $750 per week. The training services include:
Potty Training
Obedience
Basic Commands
Crate-Trained
Leash Training
Receive Video Updates
Meet puppy with their trainer
The facility is a ranch, and they have horses roaming their 11.5 acres of land. Additionally, it has three bedrooms, three bathrooms, and approximately 2,432 sqft of space for the actual home.
Golden Star Family Puppies Details:
2. Dog Rescue Facilities Sheltering Goldendoodle Puppies
While it's difficult to find breeders selling Goldendoodles under $1000, one tried and true method of getting puppies for a great price is through rescue facilities. These establishments only charge an adoption fee and require you to pass a rigorous background check and have the proper home for a happy and healthy puppy.
If you meet these requirements, it's possible to get a Goldendoodle puppy as low as $250. This makes adoption from a rescue one of the most cost-effective methods for finding your furry family member.
The drawback to this method is that dogs obtained from rescue facilities may have special needs that make them more challenging to contend with due to past trauma. We recommend getting a dog from this facility if you aren't a first-time dog owner, or if you're up for a challenge.
Norcal Poodle Rescue Adoption
First up on the list of dog rescue facilities is Norcal Poodle Rescue Adoption. As a Goldendoodle is part Poodle, they also sometimes take them in.
Norcal Poodle Rescue Adoption opened its doors in 1985 by a former Standard Poodle breeder named Patty Moulthrop of Blue Skies Standard Poodles. She gave up the practice of breeding because of the fact that there were already so many Poodles in need of homes.
She didn't want to contribute to the problem, so she pivoted her business to a rescue. Sadly, Patty passed away in 2022, but up until that point, she spearheaded the movement to rescue as many Poodles as she could. If you live in Northern California or are willing to travel, we recommend checking them out.
Norcal Poodle Rescue Adoption Details:
Delaware Valley Golden Retriever Rescue
Next up, over on the East Coast, we have Delaware Valley Golden Retriever Rescue. As with Norcal Poodle Rescue, this dog rescue specializes in Golden Retrievers but also handles Goldendoodles, as they are part Golden Retrievers.
Their mission is to provide new beginnings for displaced Golden Retrievers and other golden-hearted Retrievers, including an array of adoptive and educational support.
This establishment opened its doors in 1993, and since then, they have placed thousands of Golden Retrievers, Goldendoodles, Labrador Retrievers, and Labradoodles successfully into loving homes. This impressive track record shows what people can do when they put their heads and hands together.
As a 501(c)(3) non-profit organization, this rescue relies on donations, fundraisers, and volunteers. They are active on a large number of social media websites, which we've included in the contact area below.
Delaware Valley Golden Retriever Rescue Details:
3. Stores Selling Havanese Puppies Under $1000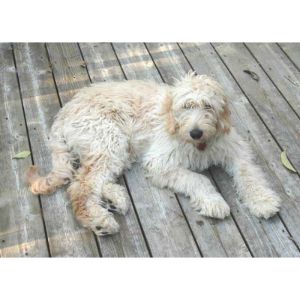 Are breeders and rescue not an option? Then let's widen the search to stores to find your Goldendoodle puppy. We've checked and vetted these two stores in the past for other breeds and can confidently say that they make an acceptable effort to thwart puppy mill listings.
Many of the dogs listed on these sites are sourced from hobby and professional breeders. They operate as classifieds websites.
Greenfield Puppies
First up on the list of stores is Greenfield Puppies. This store provides listings of many breeds from all over the United States. Each breed page includes a helpful personality rating block that describes temperaments common to the breed.
While this is a useful tool to gauge how a breed will behave in your care, it's only part of the picture. As you likely know, every dog has a unique personality. Greenfield Puppies stands out among puppy stores based on their strong stance against puppy mills, which they make apparent on the About page.
In fact, this store sends out a photographer who acts as a gatekeeper for the puppies that appear on the site. If the living conditions or health of the puppy are in question, the photographer is required to reject the listing and will report the facility for animal abuse.
That approach ultimately earned our confidence in Greenfield Puppies as a reputable website for buying puppies.
Greenfield Puppies Details:
Lancaster Puppies
The second store to make our list of stores that have Goldendoodle puppies for sale for under $1000 is Lancaster Puppies. This store caught our eye on their home page with a large section dedicated to ousting listings from puppy mills, where you can learn how to help.
Each listing includes the ability to report the listing to Lancaster Puppies to make the process of finding puppy mills even more effective. All you have to do is reach out to the seller via the included phone number and ask a few telling questions.
You can cover topics like:
Are the puppy's parents certified as safe for breeding?
Can I meet the rest of the litter and the parents?
When can I take the puppy home?
Has the puppy been dewormed?
When should I take the puppy to its first vet visit with me?
Will I get a health certificate?
Based on these efforts, we can recommend Lancaster Puppies as a place to find a puppy for your family.
Lancaster Puppies Details:
Frequently Asked Questions
What is the lowest price for a Goldendoodle puppy?
While Goldendoodles typically cost in the $2,000 range, it's possible to get a puppy for less than $1,000, especially if you're going through a rescue or shelter.
What is an F2B Goldendoodle?
"F2B" refers to the dog's generation. An F2B Goldendoodle is a mix between an F1 Goldendoodle (50% Poodle, 50% Golden Retriever) and an F1B Goldendoodle (75% Poodle, 25% Golden Retriever).
Why are Goldendoodles so expensive?
Due to their popularity and the investment required of breeders, Goldendoodles are one of the pricier designer breeds. Owners like Goldendoodles for their size, look, and allergy-friendly quality.
Conclusion for "Where Can You Find Goldendoodle Puppies for Sale Under $1000"
Goldendoodle puppies are cute, cuddly, and loving animals. It's no wonder they've become so popular. Helping puppies find a home is why we do what we do here at Welovedoodles.
We hope these resources connect you to a furry friend, and we wish you luck raising them into great companions.
If you find this guide, "Where Can You Find Goldendoodle Puppies for Sale Under $1000," helpful, check out:
Before looking for Goldendoodle puppies under $1000, learn more about this breed by watching "5 Things You Must Never Do to Your Goldendoodle" down below: