There are many Golden Retriever breeders in Melbourne, Australia, and each breeder raises puppies, focusing on unique characteristics. Some raise Golden Retrievers as ideal companion animals, while others raise them as service dogs. The breeder you choose determines the kind of puppy you get. So, ask yourself what you're looking for in your new pet before making a choice.
In this post, we're reviewing our list of reputable breeders raising Golden Retriever puppies in Melbourne and nearby cities. Let's have a look!
Before scrolling down this list of Golden Retriever breeders in Melbourne, check out these other guides from our team at We Love Doodles: Best Dog Trainers in Melbourne and Best Dog Rescues in Melbourne.
The Golden Retriever: An Overview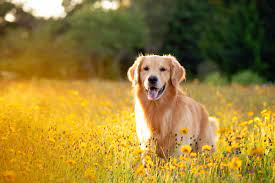 Golden Retrievers are friendly and kind and get along well with almost anyone. This breed is well-known and highly demanded because of its confidence, happy-go-lucky attitude, and intelligence. Golden Retrievers are famous for their lustrous coat of golden hair and adorable eyes. They're one of the happiest dogs and bring endless laughter into the homes they live and grow in.
Since Golden Retrievers are versatile dogs, they are an excellent choice for first-time and veteran dog owners, individuals and families, and dog lovers of all ages.
The Best Golden Retriever Breeders in Melbourne
We've done in-depth research so that you don't have to. Here's a list of the best Golden Retriever Breeders in Melbourne. We've also included contact information so each breeder. All you have to do is read, choose, and click!
1. Beaucroft Golden Retrievers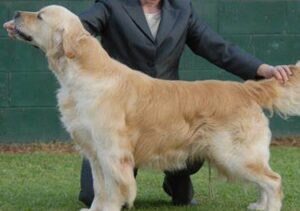 Beaucroft Golden Retrievers is a selective kennel dedicated to breeding puppies for better temperament, quality, and soundness. They use dogs from top English and European bloodlines for mating. They breed companion animals of excellent health and character and Show Ring Champions.
The owners of Beaucroft are also proud members of The Golden Retriever Club of Victoria Inc and The Victorian Canine Association Inc. (Dogs Victoria). They have been breeding gorgeous Goldens since 1980. Their 25 years of experience and pure passion for Golden Retrievers have made them one of the most reliable breeders in Victoria.
Before selecting dogs for breeding, Beaucroft performs a series of medical tests on their dogs, including health tests on joints, eyes, and the heart. They also check for other medical conditions, monitor each dog's temperament, and ensure they choose dogs that display the true breed qualities.
Puppies are only available once or twice a year to maintain the excellent health and hygiene of the dogs. All puppies at Beaucroft receive love, care, attention, and supervision. They socialize early in life by being around children and other dogs. Puppies also play freely on the breeder's 5 acres of land, where they can run and explore the outdoors as much as they want.
Beaucroft Golden Retrievers will have a litter available in 2023 and 2024. You can email them to ask about availability, cost, and adoption processes. You can also visit their website to learn more about them and their highly demanded Golden Retriever puppies in Melbourne.
Beaucroft Golden Retrievers Details:
2. Kemeko Pets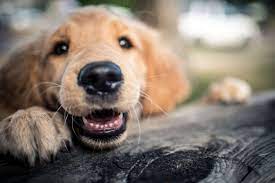 Next on our list of Golden Retriever breeders in Melbourne is Kemeko Pets. This breeder is a member of Responsible Pet Breeders Australia (RPBA), which means they follow ethical breeding standards to ensure healthy and top-quality litters.
Kemeko Pets aims to produce purebred Golden Retrievers that make perfect family pets. They test each dog's DNA before selecting it for breeding. In addition, Kemeko offers a full money-back guarantee for puppies with genetic disorders or diseases.
All the dogs at Kemeko are also well taken care of. Each has a cozy bed, regular outdoor access, and tons of playtime. Furthermore, the dogs receive regular flea treatments, deworming, vaccinations, vet checkups, and scheduled grooming.
Kemeko Pets feeds their dogs a healthy diet of kibble, meats, bones, veggies and fruits, milk, and regular supplements. Males and females are kept apart during mating season to avoid accidental pregnancy.
You must go through a rigorous screening process if you're hoping to adopt one of the dogs from Kemeko Pets. They consider the best homes for all their puppies to ensure they receive tons of love.
After adopting, you'll receive microchip details, vaccine records, health checks, and a guarantee for your puppy. Furthermore, each puppy comes home with its very own puppy pack! The puppy pack contains your puppy's favorite food, treats, soft toys, and a blanket with its mother's scent.
Kemeko Pets also offers lifetime support and advice. Visit their Facebook group for further information.
Kemeko Pets Details:
3. Ambrecreek Golden Retrievers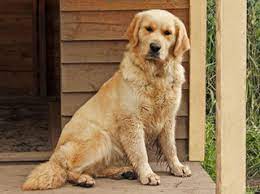 Ambrecreek Golden Retrievers is a registered breeder with the Australian National Kennel Council. They are located in the southeast of Melbourne and have over 30 years of experience working with Golden Retrievers.
Dogs at Ambrecreek grow up in a happy and nourishing environment. They live in the breeder's home, where they can enjoy outdoor running and playtime on several acres of land. Although they live as family pets, the breeder also ensures the dogs are athletic by providing them with daily exercise.
All the dogs at Ambrecreek are friendly and gentle, a testament to their pedigree bloodlines. Ambrecreek also ensures their dogs receive good socialization and training and can adapt to new homes quickly. They strive to breed dogs that have a gentle and even temperament, quality health, and high intelligence.
Ambrecreek also prioritizes the health of its dogs and only uses physically and mentally fit dogs to breed. They perform health checks on all dogs before breeding, testing for genetic diseases, heart problems, healthy eyes, and any hip and elbow conditions. They also follow the standards of breeding practices for birthing and raising puppies.
Visit their website for news of any upcoming litters. You can contact them for further information about their Golden Retriever puppies for sale in Melbourne, their cost, and the application process.
Ambrecreek Golden Retrievers Details:
4. Dorehytes Golden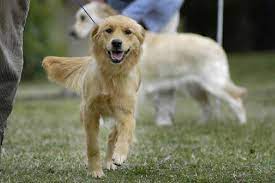 Last on our list of Golden Retriever breeders in Melbourne is Dorehytes Golden, a family-based breeder who has been operating since 1992. Their dogs have won multiple awards.
At Dorehytes, dogs live in the breeder's home like family. Their puppies are whelped and raised in a safe environment. Breeders carefully handle them from birth and expose them to the everyday noises of a happy and busy home.
The staff at Dorehytes consider bloodlines, temperament, and pedigree before choosing dogs for selective breeding. Doing this ensures the offspring has healthy and pure genes. All parent dogs also undergo necessary health checks, including hip and elbow scores, eye and heart certificates, and DNA testing for genetic disorders and Ichthyosis.
Dorehytes aims to breed dogs with excellent temperaments. Their puppies are socialized, trained, obedient, and healthy.
When you purchase a puppy from Dorehytes, they'll send a puppy pack home with your pup. The puppy pack includes the dog's registration paper and health documents. All puppies are dewormed, microchipped, and vaccinated before going to their forever homes.
Dorehytes Golden offers lifetime support and guidance to their clients. Visit their website and check the puppy page for information and news on the upcoming litter.
Dorehytes Golden Details:
Frequently Asked Questions
How much is a Golden Retriever in Melbourne?
Golden Retrievers can cost between AUD $3500 to AUD $5000. Cost varies based on the health and lineage of the dog. If you buy from a trustworthy and reputable breeder, expect to pay this much because of the high cost of breeding and maintaining a healthy Golden Retriever of top quality.
Are boy or girl Golden Retrievers more expensive?
The price of your Golden Retriever puppy will largely depend on its age and health. While sex doesn't typically affect the cost of a new pup, male Golden Retrievers typically cost more than females.
How long do Golden Retrievers live for?
A healthy Golden Retriever that has been well taken care of can live anywhere from 10 to 12 years.
Golden Retriever Breeders in Melbourne: Find Your New Pup Today!
Golden Retriever puppies are one of the most popular dog breeds in Australia. If you're looking to adopt one, make sure you find a reputable breeder. Conducting research is the best way to do this. You can ask your friends and family if they have recommendations. You can also review this list of the best Golden Retriever breeders in Melbourne!
When choosing a breeder, check their registration, meet them in person, visit their facilities, and review the medical records of parent dogs before purchasing a puppy. We wish you the best of luck in finding your lifetime companion!
For more guides similar to this list of Golden Retriever breeders in Melbourne, you can check out:
Before you bring home a Golden Retriever from a breeder in Melbourne, you can learn more about the breed by watching "All About Golden Retrievers" down below:
Garrett loves animals and is a huge advocate for all Doodle dog breeds. He owns his own Goldendoodle named Kona. In addition, he volunteers at the Humane Society of Silicon Valley, where he fosters dogs and helps animals. Garrett enjoys writing about Doodles and believes that dogs can teach humans more about how to live than humans can teach a dog.
Why Trust We Love Doodles?
At We Love Doodles, we're a team of writers, veterinarians, and puppy trainers that love dogs. Our team of qualified experts researches and provides reliable information on a wide range of dog topics. Our reviews are based on customer feedback, hands-on testing, and in-depth analysis. We are fully transparent and honest to our community of dog owners and future owners.