A cross between a Maltese Terrier and a Poodle is called a Maltipoo, and these dogs are growing in popularity in Australia. Here's what you need to know if you're searching for breeders with Maltipoo puppies for sale in Australia.
More and more Australian families are choosing to adopt this sweet dog breed, and because of that, you must seek out a reputable and responsible Maltipoo breeder. Because of the rise in popularity of the Maltipoo, puppy mills are springing up across the continent.
These puppy mills often mistreat dogs, and they fail to give them the attention they require in their earliest weeks. That means that when you adopt from a puppy mill, you're likely to bring home a dog that is unhealthy or has an undesirable temperament.
Before scrolling down this list of breeders with Maltipoos for sale in Australia, you can check out our other recommendations: Best Maltipoo Breeders in the United States and Best Maltipoo Breeders in the Midwest.
Maltipoo Breeders in Australia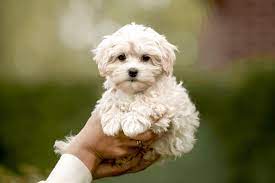 We've created a list of the best breeders offering Maltipoo puppies for sale in Australia. As with any decision, you'll want to use your intuition and your good judgment. Interview your breeder before deciding to adopt a Maltipoo puppy.
Maltipoo Guides: Male vs. Female Maltipoos and Maltipoo Pros and Cons.
1. Cottage Canines
Cottage Canines is located in Sydney, NSW, and they don't just breed puppies. A visit to this kennel will have you greeted by kittens and bunnies, too, so your family will have to decide which one you'd like to take home!
In addition to Maltipoo and other breeds of puppies, Cottage Canines offers adoption and rehoming of rescue animals. In short, you'll have quite a few options to choose from at this kennel.
Your puppy will come with a health guarantee; speak with the breeder directly about what that guarantee covers. He or she will have been vaccinated, dewormed, vet checked, and microchipped by the time it's ready to come home with you.
He or she will also be spayed or neutered if it's age-appropriate for the dog. Generally speaking, puppies from Cottage Canines are sold on a pet-only contract.
However, some kennels do offer breeding rights for an additional cost. If this is your goal for your dog, speak with the team at Cottage Canines. Prices of puppies will vary, but you can expect to pay somewhere in the ballpark of $7,000 for your dog.
Cottage Canines Details
2. Kruizen Kennels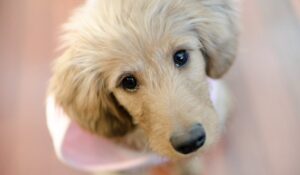 Kruizen Kennels is located in Orange, NSW and, like Cottage Canines, specializes in a large number of dog breeds. Among the list of dogs, you'll find at Kruizen Kennels are Maltipoos (also called Moodles), Spoodles, Cockaliers, and Groodles.
Put simply, you'll have dogs to choose from no matter which breed you'd like or the time of year you wish to adopt one. You can check out the Kruizen Kennels website for available and upcoming puppy litters.
Once you find an Australian Maltipoo you're interested in, you'll be asked to fill out an application with the breeder. They will contact you when you're approved to place a deposit on your puppy.
Prices of dogs may vary, but you can generally expect to pay between $6,000 and $8,000 for your Maltipoo puppy. In addition to offering puppies for adoption, Kruizen Kennels has a foster program and a stud service; speak to the breeder directly if you're interested in these services.
Kruizen Kennels Details
3. Rubyleigh Designer Dogs
Rubyleigh Designer Dogs is located in Goulburn, New South Wales, and is a top Australian breeder of Maltipoos (Moodles), Groodles, Spoodles, and Cavoodles. At times, they offer English Teddy Groodles for adoption.
The Rubyleigh Designer Dogs website is frequently updated with available and upcoming litters, so check back often for information and news about their puppies.
There is a high demand for Rubyleigh Designer Dogs, so be sure to contact them as soon as you know you're interested in a puppy. Once you get in touch with them, the kennel will give you more information about the application process, deposits, and what you can expect to pay for your dog.
Your puppy will come dewormed, vaccinated, and spayed or neutered. Pets from Rubyleigh Designer Dogs are sold as pets only; if you wish to breed your dog this kennel is not a good option for you.
Rubyleigh Designer Dogs Details
4. Homestead Puppies
Homestead Puppies makes the list of the top Maltipoo breeders in Australia; they're located in Melbourne and they breed Poochons, Cavoodles, and Moodles. This is a small-scale breeder.
That means that, as with many other reputable breeders, you'll be put on a waiting list for a dog should you express interest. Your puppy from Homestead will come with a three-year guarantee, and parents of puppies born here are DNA cleared for breeding.
At the time of adoption, your puppy will be microchipped, wormed, vaccinated, and treated for fleas. It will be cleared for health by a veterinarian when it's time to go home with you.
In addition to a health guarantee, your puppy comes with health insurance, good for two months. Your dog will come to your home well-equipped with all the necessities to make his or her transition easy, including a blanket, worming tablet, a puppy food sample, and more.
Homestead Puppies Details
5. Oodles of Moodles
Oodles of Moodles is a Victoria Maltipoo breeder; they're a small family operation run by a brother-sister team. There are three dams between the two families, so while there aren't litters available year-round, the team does regularly have Maltipoo puppies for sale in Australia.
Check out Oodles of Moodles's Facebook page to see pictures of past and available puppies. You'll also see testimonials by previous adoptive families as well as updates of how previous litters are faring in their new homes.
The Oodles of Moodles team encourages prospective families to reach out with questions about the breed, adoption, or how the purchase process works. We encourage you to do this, as getting to know a breeder is a good way to ensure your puppy will come from a safe and reputable home.
Oodles of Moodles Details
Location: Ballarat City
Telephone: 61 419 118 706
Email: bjelliot5@bigpond.com
Website: Oodles of Moodles
6. Fluffy Puppies
Fluffy Puppies is exactly as its name implies: a breeder that specializes in fluffy puppies. This is a breeder of Maltipoo, Cavoodle, and Shoodle dogs and is registered with the NSW Pet Registry and is RSPCA-inspected.
We love that, no matter where you live in Australia, Fluffy Puppies can deliver to you. Contact the kennel for information about pricing for the delivery of your dog.
Before travel, your dog will be vaccinated, dewormed, and inspected by veterinarians to ensure that he or she will be in good health and ready to join your family.
When you adopt a dog from Fluffy Puppies, you'll be asked a series of questions about your home, your schedule, and your lifestyle. This kennel wants to make sure each puppy is placed in an appropriate home, and that the temperament of your dog matches that of the family who will be adopting them. Contact the breeder directly about the total cost to adopt a dog from Fluffy Puppies.
Fluffy Puppies Details
7. Country Puppies
Last on the list of breeders with Maltipoo puppies for sale in Australia is "Country Puppies." This breeder specializes in moodles, Cavoodles, and Shoodles, and meets adoptive parents for puppy pickup in Bathurst or the Blue Mountains, depending upon the day of the week. Speak to the breeder for more information about "logistics" of puppy delivery.
If you're not local to this area, Country Puppies will arrange for the shipment of your dog to you; your puppy will fly on Qantas or Virgin airlines within Australia. The Country Puppies team regularly updates its website with pictures of and information about available puppies.
If there are no Moodles available when you search, be sure to check back frequently. Once you find a puppy you're interested in, you'll be asked to fill out an application with information about yourself and your home.
Upon approval for adoption, you'll be invited to place a deposit on a dog. You'll need to be in touch with the kennel directly about the total cost to adopt a dog, as the price may vary depending upon the sex, breed, coloration or other factors.
Country Puppies Details
Frequently Asked Questions
If this is your first time searching for a Maltipoo puppy in Australia, you might have questions about the process or the breed. Here are some of the most frequently asked questions about the adoption process.
How do I know my breeder is reputable?
Read reviews, interview the breeder, and visit the kennel in person! These three simple steps will help you ensure that your new Maltipoo is coming from a safe and healthy environment.
When you visit, take note of your surroundings. Are the puppies (and adult dogs) playful and bright-eyed, or do the dogs look lethargic and timid? Does the kennel smell good, or do you smell pet waste and other undesirable scents in the kennel? Are the breeders friendly and willing to answer your questions? Or are they standoffish and hesitant to resolve issues or to give information?
Trust your instincts – if your breeder doesn't feel right to you, you have every right to find a different kennel from which to purchase your puppy.
Are Maltipoos hard to care for?
As a rule, Maltipoos are easy to train and easy to maintain. They're largely hypoallergenic, too, making them a treat for those with allergies! First time pet owners will love the intelligence of these pups – their smarts make them easy to train. They're affectionate dogs, too, and great with kids, seniors, and everyone in between!
Overall, the Maltipoo isn't hard to care for. Just be sure you take your dog to the vet for regular visits, and that you bring your dog to the groomer from time to time for nail trims, ear cleaning, and other routine "maintenance."
Do Maltipoos have health concerns?
Like any dog, your Maltipoo may develop health problems. They're generally healthy dogs but they can exhibit health problems over time. The most common are:
Shaker syndrome
Patellar luxation
Epilepsy
Heart conditions
Regular trips to the vet will help you detect issues early and keep your Maltipoo puppy as healthy and safe as possible.
Conclusion For "Maltipoo Puppies For Sale in Australia"
No matter where you live in Australia, a new Maltipoo puppy is within your reach. Check out this list of the most reputable Maltipoo breeders in Australia.
Then, interview the kennel and use your judgment and your intuition to decide on a Moodle breeder that's right for your family and your lifestyle.
For more guides similar to this list of breeders with Maltipoo puppies for sale in Australia, you can check out:
Before you purchase a Maltipoo puppy from a breeder in Australia, you can learn more about the breed by watching "Maltipoo Dog Breed Guide" down below: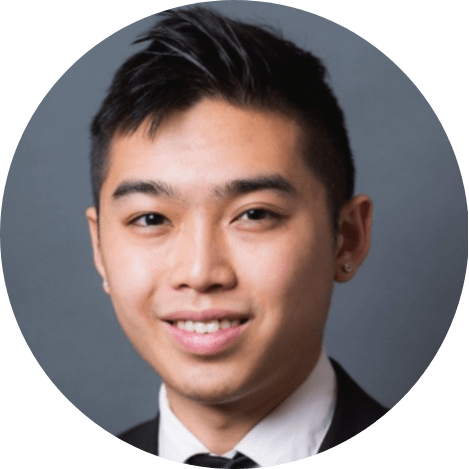 Andy is a full-time animal rescuer and owner of a toy doodle. When he's not saving dogs, Andy is one of our core writers and editors. He has been writing about dogs for over a decade. Andy joined our team because he believes that words are powerful tools that can change a dog's life for the better.
Why Trust We Love Doodles?
At We Love Doodles, we're a team of writers, veterinarians, and puppy trainers that love dogs. Our team of qualified experts researches and provides reliable information on a wide range of dog topics. Our reviews are based on customer feedback, hands-on testing, and in-depth analysis. We are fully transparent and honest to our community of dog owners and future owners.