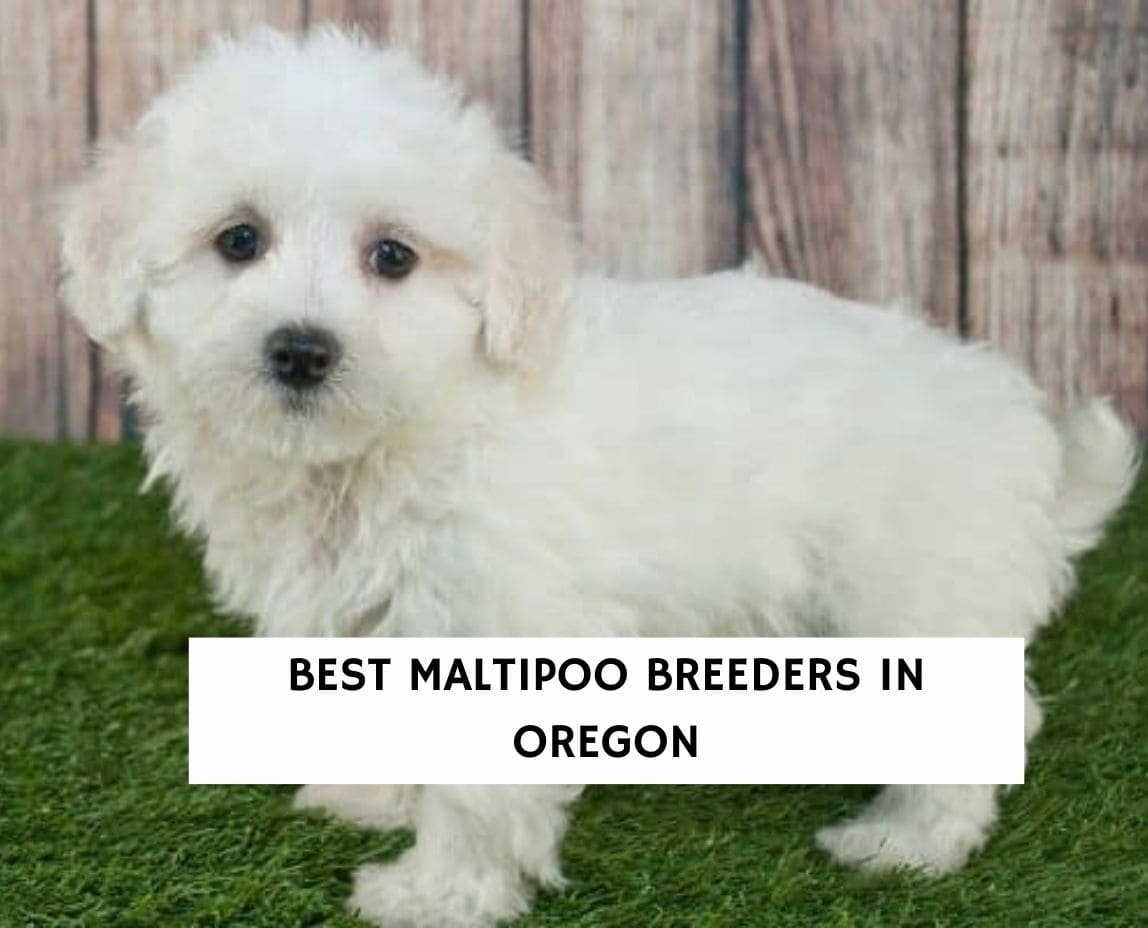 If you're searching for Maltipoo breeders in Oregon, then here's what you need to know. The Maltipoo is a small, teacup breed and is voted by people as one of the cutest dogs out there.
They're a hypoallergenic breed and come in a range of beautiful colors from bright white to even a dark apricot or caramel and even in some mahogany and reds. The Maltipoo has big eyes and is very healthy, but you want to get these from a reputable breeder, or else their health may be at risk.
With many people not revealing the pedigree and health of these teacup dogs, it's essential to find a reputable breeder who will give you the whole array to have a thoroughly socialized dog without any health problems.
Before scrolling down this list of Maltipoo breeders in Oregon, check out these recommendations: Best Cockapoo Breeders in Oregon and Best Bernedoodle Breeders in Oregon.
Maltipoo Puppies For Sale in Oregon
In this, we'll go over the best Maltipoo breeders in Oregon and the neighboring states. It can be hard to find the right Maltipoo for your home, but luckily we have some great options to choose from.
Maltipoo Product Recommendations: Best Dog Food For a Maltipoo and Best Puppy Potty Training Sprays.
1. PuppySpot's Maltipoos For Oregon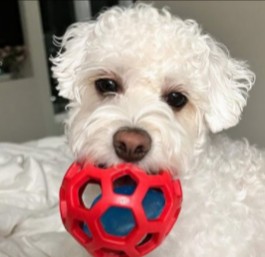 Since you're searching for Maltipoo breeders in Oregon, we highly recommend checking out PuppySpot. You can find many Poodle mixes similar to the Maltipoo, and the process is quite simple and easy. So in case, you're worried about your Maltipoo being shipped to your home in Oregon, don't.
Before being shipped anywhere, all breeders on PuppySpot are strictly screened to ensure a safe process. So before you continue on your search for a Maltipoo puppy in Oregon, you can check out the marketplace with the link below.
PuppySpot Details
2. Polos Maltipoos
The breeder is a certified canine behaviorist and has been around dogs her entire life. She spent many years breeding world-class dogs and has worked with all kinds of dogs, from Rottweilers to German shepherds, to the Maltese and the Poodle.
She loves taking care of the Maltese and Poodle dogs and treats every single one of them like her best friend. Every single Maltipoos that she breeds are designer brands, and they are good companions and therapy dogs.
She lists some of the different Maltipoos that she has, including how big they are. All of them are AKC certified, and she also has breeding programs for each one. She also has pictures of the parents and offers essential training for the pet if you need any help.
This breeder truly loves animals, and if you want a reputable breeder, this is at the top of our list. The puppies come with a $500 non-refundable deposit and are screened and put on a waiting list.
Polos Maltipoos Details
3. My Paddington Pups
*** Update: 11/8/2021. At this point, we can no longer recommend this breeder due to poor feedback.***
This is a breeder located in Washington. The breeder has four kids, which helps to make sure that every single puppy is properly socialized. The dogs are not kenneled up, and instead, they're properly socialized before you take them home.
Every single puppy is provided the Bio Sensor program, which helps ensure proper health. But even so, the puppies are then thrown on a strict vaccine and deworming program, along with proper immunizations.
They are all purebred Maltipoos, and they are country-licensed and inspected. So if you go with this breeder, you'll get puppies that are correctly socialized for you and your family.
Every dog put through the biosensor program undergoes neurological stimulation, enhancing the puppy's growth, creating even more intelligent dogs.  This also helps facilitate the growth process before they go home.
The cost for these dogs is $2200, and they aren't differentiated by gender or color.  Every puppy is given a health guarantee before they are picked up. They accept PayPal, Zelle, Cash App, or direct cash.  They do require a non-refundable deposit before picking up.
If you'd like the pet to be transported to you, they use Delta Pet safe programs and fly it to the closest airport for $550. Overall they're a simple, reputable breeder, and if you're looking for intelligent Maltipoos, this is an excellent breeder to choose.
My Paddington Pups Details
4. Top Dog Puppies' Maltipoos For Oregon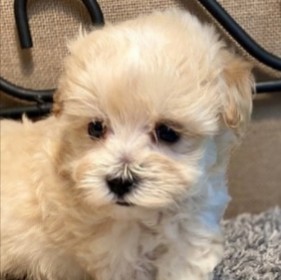 This is a breeder with over 18 years of producing top-quality puppies.  They're located in LA and Las Vegas, so there are different locations.  They have a variety of toy breeds on there. These are all top-quality dogs, so they do cost a bit more, over $3,000 for some breeds, but every dog is guaranteed a health record, and they've produced many different puppies for you to choose from.
They offer financing information for those who would like to learn more about their Maltipoo and how to get one. They also breed Maltese, Poodles, Malshis, and other toy breeds, and they have a list of available puppies on their site.
Top Dog Puppies Details
5. Valley Puppy Paws
This is a Maltese and Malshi breeder that produces non-shedding, hypoallergenic pets. The breeder herself has grandchildren with allergies, which inspired her to help breed these dogs. They come in various colors, from white to caramel colors to even different mashups of colors.
Every puppy that this breeder produces is properly socialized, healthy, and housebroken before you take them home. This breeder also uses the Bio Sensor program to produce happy, healthy dogs.
Every puppy is sent with a recent vet exam and caught up on vaccinations, a health guarantee, is properly dewormed, and also comes with a starter kit which involves a collar, blanket, toy, food sample, and information about the puppy, so it's properly taken care of. You must pay a $300 non-refundable deposit to get a puppy, and the contract is also a non-breeding agreement.
Valley Puppy Paws Details
6. Howdee Kennel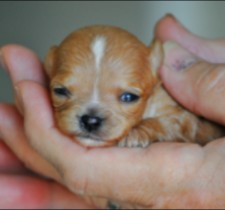 Howdee kennel is a breeder that breeds Shih Tzus, Cavapoos, Maltipoos, and different Cocker Spaniel breeds. Every single dog is properly socialized with a good temperament and is offered a 2-year health guarantee.
They do ship the dogs for $400 additionally, and in general, cost around $1,200. They don't always offer Maltipoo's, but they are an option if you're looking for a breeder who handles a variety.
Howdee Kennel Details
7. Dryland Farms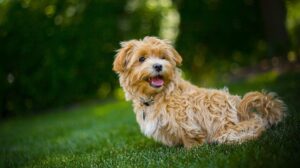 Last on the list of Maltipoo breeders in Oregon is "Dryland Farms." They are a Maltipoo and Malti Tzu breeder in Central Washington. This small family has been breeding these dogs for years, and none of them are kenneled but instead socialized.
They make sure that every puppy is spayed or neutered if they're unable to breed their dogs, and every dog is kept as a valuable pet in this place. The breeder is a licensed vet tech and has been in the business for over 30 years, keeping all animals current on their vaccinations, health exams, and dental care.
Every puppy leaves at around eight weeks of age minimally, and every puppy comes with the vaccines and deworming necessary. Every puppy is exposed to humans, other dogs, cats, and other pets.
They are potty trained or started on potty training, both on pee pads and on the lawn as well. Every puppy is then given a licensed vet checkup before leaving. They do vary from $1,500 to $2,000 depending on color, gender, or size.
Dryland Farms Details
Conclusion For The "Best Maltipoo Breeders in Oregon"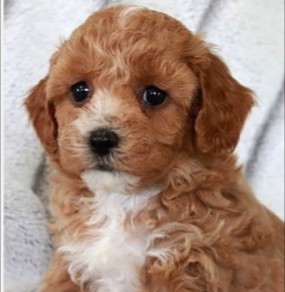 Finding the perfect Maltipoo can be a challenge. Still, luckily, this list has a few options for different breeders you can check out, and also where you can begin your journey to finding the perfect furry companion for your home that you want to have.
If you see a breeder that you like, you can reach out to them and see if they have puppies available and when you can come to see one.
For more Maltipoo guides from We Love Doodles, you can check out:
You can learn more about the Maltipoo by watching "Maltipoo Dog Breed Guide" down below: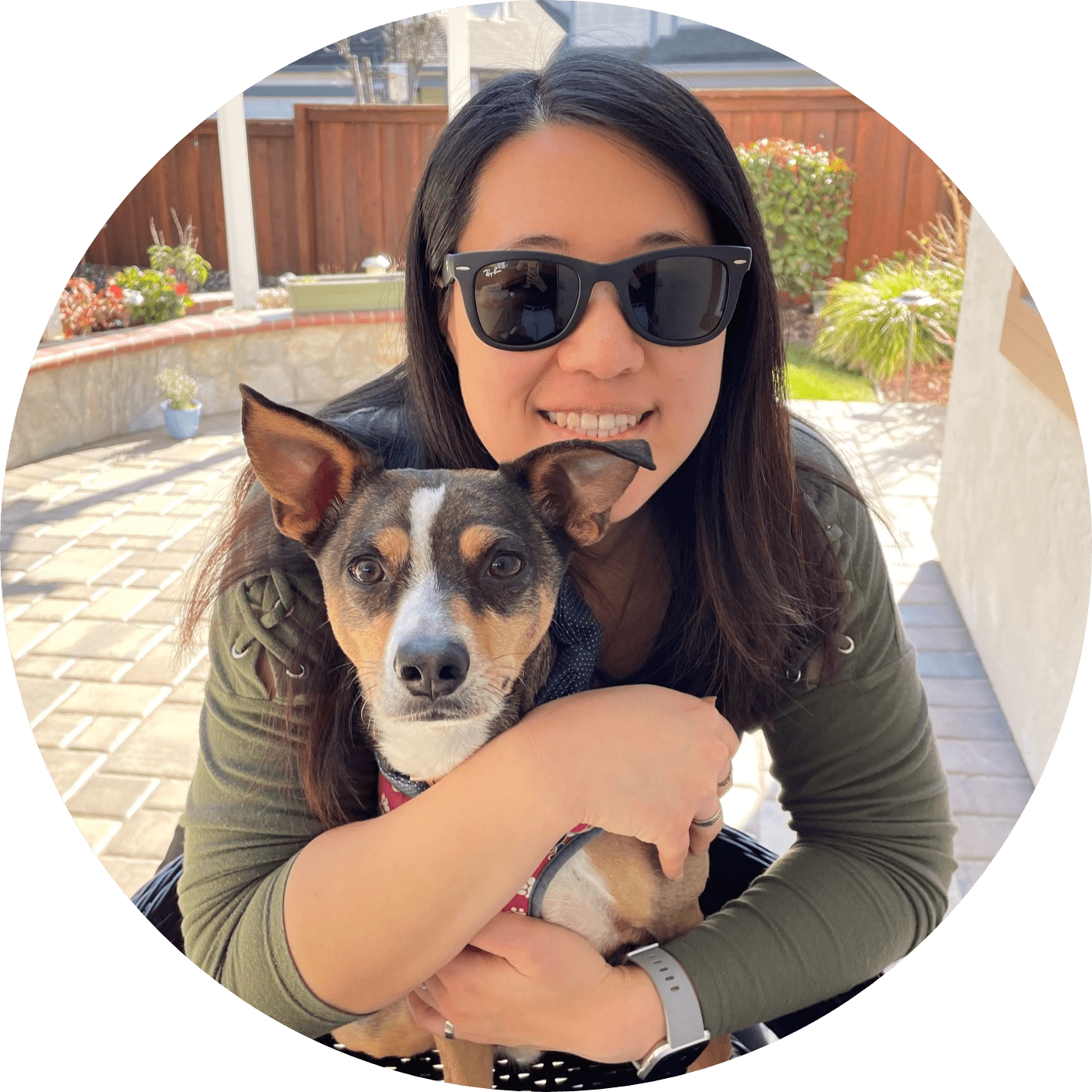 Dr. Sabrina Kong graduated from the Royal Veterinary College in England in 2016 and has been working at a small animal clinic in Northern California since then. She grew up in the Bay Area and got her bachelor's degree from Cal Poly San Luis Obispo. She also became a Certified Canine Rehabilitation Practitioner through a program at the University of Tennessee.
When she isn't in the clinic taking care of her four-legged patients, she enjoys traveling and trying new foods with her friends and her three-legged dog, Apollo. She adopted Apollo from her clinic when he was a puppy with numerous health issues. Dr. Kong truly cares about taking care of animals.