In this guide, our team at WeLoveDoodles will show you the differences between male vs. female Maltipoos. The Maltipoo is gaining popularity across the United States for its small size, intellect, and undeniably adorable appearance. The genetic make-up of this hybrid breed has created an intelligent yet affectionate miniature canine. The versatile breed is popular because it can happily adapt to many home circumstances, including apartments, houses with children, or the elderly.
Potential owners often wonder if they should get a male or a female Maltipoo. Are there significant differences between the two genders? It is important to be aware of specific differences to make an informed decision and have the information you need to choose the perfect puppy for your home. Continue reading as we compare the male vs. the female Maltipoo.
Before scrolling down this article "Male vs. Female Maltipoo," check out other similar guides that could also help: Maltipoo vs. Yorkiepoo and Maltipoo Colors with Pictures.
Maltipoos
Maltipoos are a hybrid breed that was created by mixing Maltese with a Poodle. This combination of genetics has resulted in a small, intelligent, low-shedding, and generally happy canine. These dogs are excellent for new dog owners, as they are easy to train. These dogs are happy with one walk a day or playing in the backyard. Their general temperament makes them perfect companions and therapy dogs. They are also great for those who suffer from allergies due to both the Poodle and Maltese being non-shedders. No dog is truly hypoallergenic, as all dogs produce dander to some degree. It's important to spend time with the breed before deciding to take one into your home.
Maltipoo Guides: How Long Do Maltipoos Live and Best Types of Maltipoo Haircuts with Pictures.
Male vs. Female Maltipoo Physical Differences
There is usually little difference in the physical attributes of male and female Maltipoo. They are generally the same size when bred by a reputable breeder. Males may be bigger on occasion, but the difference should be minimal. It's important to neuter males early (before six months of age) to avoid male behaviors such as lifting their leg to urinate or acting out by 'humping' things or people. While going through puberty, males may try to 'hump' things, but this behavior will diminish shortly after neutering once their hormones level out.
For females, it's vital to have them spayed early to avoid the dreaded 'heat.' When females go into heat, they will produce a bloody discharge. Let us say that it is best to avoid this altogether by having your dog fixed early. Most people do not know that females are more territorial than males. When a female 'humps,' it is not sexual behavior but a sign of dominance.
Maltipoo Guides: Why is My Maltipoo Shedding and Cavapoo vs. Maltipoo.
Female Maltipoo's Temperament
Female Maltipoos tend to be easier to train because they are less active and more attentive. They are, however, less affectionate, meaning they are also content sleeping alone away from their owners. When they want attention, they will demand it. Females are known for being moody, wanting their way, and usually getting it. Females tend to want affection on their terms and can often be annoyed by owners. Females are still very affectionate; they are more independent. Females also mature faster than their male counterparts.
Maltipoo Guide: What is a Teacup Maltipoo?
Male Maltipoo's Temperament
Male Maltipoos are generally more affectionate and attentive to their owners than their female counterparts. Males often bond closely, are loyal, and more reliable in terms of affection. Males do have a higher activity level making them slightly more likely to become distracted while playing. Many owners describe their males as 'puppy-like even well into their adult years. A male Maltipoo is best for those who want a dog who is happiest napping their lap. Males also get along better with other pets in the household, children, and even cats.
Maltipoo Guide: Red Maltipoo Information, Facts, Images.
Important Things to Know About Maltipoos
Whether you decide on a male or female Maltipoo, there are important things that you must know before adopting this breed.
1. Size of the Maltipoo
The size of the Maltipoo can vary quite drastically. This is because of the size difference between the Maltese and the Poodle. Although all are generally small, they can range from 5- 20 pounds. And stand between 8 to 16 pounds. These factors depend on which type, a toy or a miniature, of Poodle was used for breeding them. A reputable breeder will be able to share this information.
2. Maltipoos Are Affectionate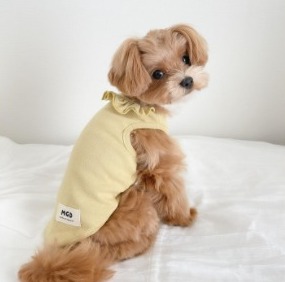 The Maltipoo requires large amounts of affection and praise from its owners. If you are not giving them enough attention, they will let you know by whining or barking. If you don't have the time to dedicate to giving your puppy consistent love and affection, they will become sad and destructive. Therefore it may be best to choose another breed.
3. Maltipoos Suffer Separation Anxiety
No dog can be left alone for extended periods, but the Maltipoo becomes particularly upset when left alone. These dogs need a home where someone will be present the majority of the time. Otherwise, the anxiety can cause them to become upset, restless, and destructive, often tearing up shoes, curtains, and furniture.
Maltipoo Product Recommendations: Best Dog Bed For Separation Anxiety and Best Dog Toys For Separation Anxiety.
4. Maltipoos Are Vocal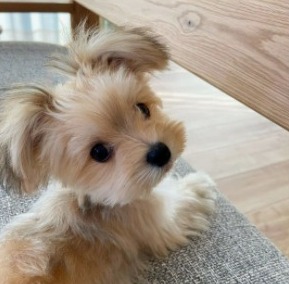 When we said that these are good apartment dogs, this was based purely on their size and activity needs. These dogs will bark and whine when they need attention, when the environment is stimulating or just because.
5. Maltipoos Are Sensitive
Maltipoos are sensitive and do not do well with yelling or shouting as a method of reprimand. Instead, it is best to use positive reinforcement to train this breed. You will hurt their feelings because all a Maltipoo aims to do is please their owner. It should be noted that it is not recommended to shout or strike any breed of dog as punishment.
6. Maltipoos Cannot Tolerate Extreme Weather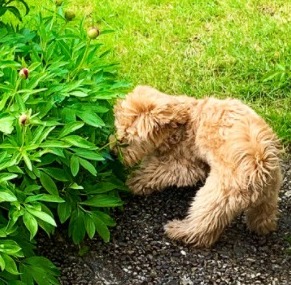 The Maltipoo must be exclusively kept indoors. They cannot tolerate the heat or cold weather for long periods. In the summer, be sure that when you are outside with your Maltipoo, you provide a shady area for your companion to rest, as well as plenty of water available. In the winter, your dog is likely to go only to the potty and will not be happy for more than 10 to 15 minutes outside in the cold. Always pay attention to your puppy to see how it's tolerating the weather to keep them healthy and happy.
Dog Product Recommendations for Hot Weather: Best Dog House For Hot Weather and Best Dog Boots For Hot Pavement.
Making Your Decision
Whether you decide to adopt a male or female Maltipoo, your life will be happier. Females may be stubborn, but they are still intelligent, loving, and mature quickly, making them easy to train. Males may be easily distracted, but they are affectionate, loyal, and seek to please their owners. The most important thing to remember is to buy your Maltipoo from a reputable breeder who will provide you with the health history of the puppy's parents. Not doing so could lead to many health issues in your puppy. Whether you choose a male or female, it is important to have them neutered or spayed early, before six months of age. Veterinarians typically recommend fixing your dog around the period of four months.
Maltipoo Guides: Maltese vs. Maltipoo and Maltipoo vs. Cockapoo.
Conclusion For "Male vs. Female Maltipoo"
To learn more about the Maltipoo, visit PetMaltipoo, a resource center for Maltipoo lovers worldwide. This resource is free and provides Maltipoo owners with information, including health issues, grooming tips, training, exercise, diet, and more for your puppy companion. PetMaltipoo is dedicated to this loyal, loving, and affectionate breed. They operate to keep owners informed and bring recognition to this breed. Their goal is that it may one day be recognized as its breed.
If you're interested in the Maltipoo Doodle breed, check out:
To learn more about the Maltipoo, you can watch "Top 10 Facts About The Maltipoo" from Dogs Wiz down below: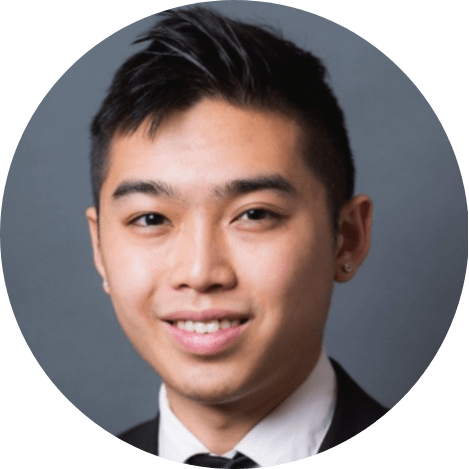 Andy is a full-time animal rescuer and owner of a toy doodle. When he's not saving dogs, Andy is one of our core writers and editors. He has been writing about dogs for over a decade. Andy joined our team because he believes that words are powerful tools that can change a dog's life for the better.
Why Trust We Love Doodles?
At We Love Doodles, we're a team of writers, veterinarians, and puppy trainers that love dogs. Our team of qualified experts researches and provides reliable information on a wide range of dog topics. Our reviews are based on customer feedback, hands-on testing, and in-depth analysis. We are fully transparent and honest to our community of dog owners and future owners.