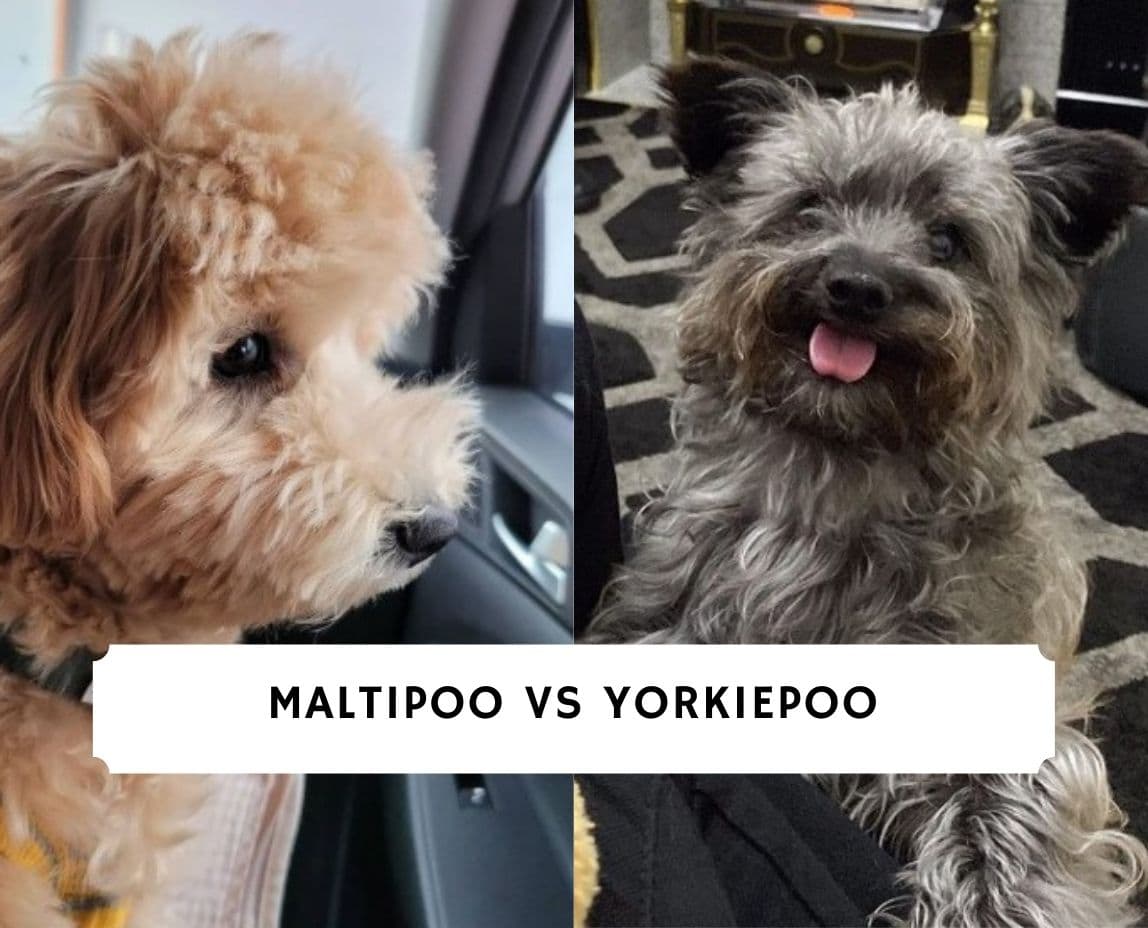 Owning a bigger dog companion means that you'll need a larger environment and more energy to properly exercise them. You're probably searching for a smaller dog breed because you want a cute and affectionate companion and stumbled upon the Maltipoo and the Yorkiepoo. With their puppy-dog eyes and compact sizes, these breeds can make the perfect companion for you.
While these breeds have a similar appearance, the difference is huge when comparing the Maltipoo vs Yorkiepoo. However, at the end of the day, Maltipoos and Yorkiepoos are both hybrid dogs. They're intentionally crossbred to get the best features from both parents. Even for breeders, the results in their litters' features are not predictable. Often two Yorkiepoos from different parents can have vastly different characteristics and appearances.
In this article, we'll compare the Maltipoo vs Yorkiepoo because there are several differences you should know about these hybrid breeds. Here is a high-level summary of the difference between the two doodle dog breeds:
Maltipoos are a more popular Doodle dog breed when compared to the Yorkiepoo.
Yorkiepoos have a hunting instinct and are more willing to chase around smaller animals and moving objects.
Maltipoos are generally lighter in coat color and most commonly bred in white and cream. The Yorkiepoo is typically multi-color and most commonly bred in dark coat colors.
Maltipoos typically get along better with other pets and children. Yorkiepoos tend to be highly bonded to their owner.
Both dogs require regular grooming because they are considered mostly hypoallergenic and nonshedding.
Other articles you might like: Maltese vs. Maltipoo and Labradoodle vs. Cockapoo
Breed Origins
When it comes to the Maltipoo vs Yorkiepoo, they're both designer breeds. Designer breeds are a combination of two different hybrid purebred dogs. The Maltipoo results from a crossbreed between a Maltese and a Poodle, while the Yorkiepoo is a crossbreed between a Yorkshire Terrier and a Miniature Poodle. Unlike the Maltipoo, the Yorkiepoo is likely to chase smaller animals and moving objects due to its hunting instinct that's been inherited. Maltipoos are tamer and don't necessarily have the hunting instinct.
Physical Features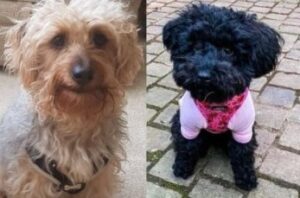 Since the Maltipoo and the Yorkiepoo are both hybrid dogs, their physical traits or appearance depend on their parents. Yorkiepoos and Maltipoos both have dark round eyes, a button nose, and floppy ears. Both of these designer breeds have similar features, making it difficult to distinguish the differences in their appearance. However, a Maltipoo has higher interest and popularity in the dog community because of its cheerful temperament.
Color
When it comes to coat colors for the Maltipoo and the Yorkiepoo, they come in various colors. For Maltipoos, you can find white, black, grey, fawn, cream, or brown color. It's believed that the Maltese's parent breed dominates the Maltipoo's color. As for the Yorkiepoo, you can find white, black, cream, grey, silver, tan, or apricot color.
Coat
A Maltipoo may have a scruffy, soft, curly, or silky coat. As for the Yorkiepoo, they're usually soft, silk, wavy, curly, or straight. Both the Maltipoos and Yorkiepoos are considered non-shedding and hypoallergenic. Non-shedding doesn't mean zero chance of shedding but rather drastically less compared to dogs with straighter hair. These designer breeds are considered hypoallergenic because they don't shed as much, which means they should be fine around people with allergies.
Weight and Height
Both of these designer breeds are around the same weight and height. The difference isn't too huge. The Maltipoo weighs between 4 to 20 pounds and can grow between 7 to 14 inches tall by the time they reach adulthood. As for the Yorkiepoo, it's generally smaller than the Maltipoo. A Yorkiepoo will likely weigh between 3 to 14 pounds and grow between 5 to 15 inches in height.
Temperament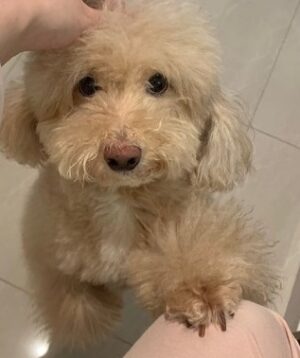 The Maltipoo is an energetic, playful, and obedient companion. They're livelier than the Yorkiepoo and can bring positive energy to your surroundings with their bold presence. Unlike the Yorkiepoo, Maltipoos are better at getting along with other household pets. If you live in a worrying neighborhood, a Maltipoo can help your home feel safer since they're excellent watchdogs. In times of despair, Maltipoos are great therapy dogs to help you get through life.
As for the Yorkiepoo, they're friendly dogs with a gentle nature that makes them peace-loving companions. Yorkiepoos crave attention and love following around their owners and other things around their surroundings. This designer dog breed adapts well to both city and country life. Whether you bring a Yorkiepoo to a dog park or introduce them to strangers, you can expect it to make friends quickly and easily.
The Yorkiepoo's gentle nature makes them more patient when playing with children and other pets. Yorkiepoos are excellent companion dogs, even for the elderly. Due to the Yorkiepoo's hunting instinct, they're likely to run off chasing animals or any moving things.
Both the Maltipoo and Yorkiepoo will bark at strangers unless they're adequately trained. Whichever breed you decide to choose, try not to leave them at home too often because dogs can suffer from separation anxiety. Unlike bigger dog breeds, keep an eye on them if you leave them around your children. The Maltipoo and Yorkiepoo are both small breeds, which means they're fragile.
Health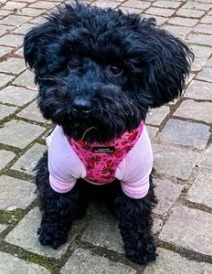 One of the primary purposes of cross-breeding is the reduced number of inherited health issues. However, there are still some health problems that both Maltipoo and Yorkiepoo are susceptible to. The Maltipoo is more likely to suffer from White Shaker Syndrome, Thyroid Problems, and Epilepsy. They also have difficulty adjusting to extreme temperatures. For the Yorkiepoo, potential health issues that they might have to deal with are cataracts, corneal dystrophy, gum diseases, keratitis, and progressive retinal atrophy.
Training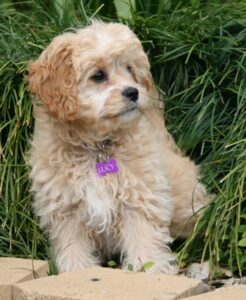 Both of these breeds are Poodle mixes. Here's a better perspective to give you an idea of their trainability: The Poodle is ranked as the 2nd most intelligent dog. Maltipoos are easy to train. Experts recommend training them at a young age because once they're full-grown adults, habits will already be developed by then.
Similar to Maltipoos, Yorkiepoos are easy to train with a strong desire to please their owners. One of the biggest challenges for a quick-learning breed is having them sit still due to their energetic behavior. Both of these designer breeds require training as a puppy, especially when it comes to barking habits. Teaching your companion barking habits might even help you sleep better throughout your journey with your companion.
Exercise
Keep in mind that taking out your Maltipoo or Yorkiepoo for exercise is highly necessary. You're reducing potential health risks and helping them achieve a better lifestyle. When it comes to exercising the Maltipoo or Yorkiepoo, the Maltipoo requires more exercising time. Yorkiepoos are generally energetic, but don't let that stop you from taking your companion out to get fit. 15 to 30 minutes of exercising per day is necessary to keep them in shape. Since both of these dog breeds are small, oversee them if you're bringing them out into the public because anything can happen.
Relationship with Owners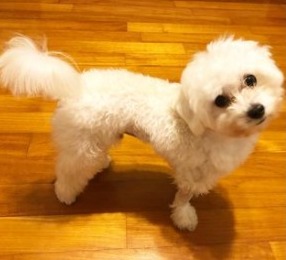 Both the Maltipoo and Yorkiepoo have their pros and cons. Maltipoos are better for non-busy owners that can provide constant love and care. Maltipoos love activities, which means they'll be perfect for owners with more time on their hands.
For the Yorkiepoo, this breed's energetic behavior (running around the house, chasing things, etc.) is a perfect balance for a busy owner. The Yorkiepoo has the ideal balance it needs between its periods of activity and inactivity. If you choose this breed, expect them to adapt well to your living environment.
Grooming
The Maltipoo has a high-maintenance coat that requires a lot of attention. They require regular visits to a professional dog groomer to keep their coat appearing lively and healthy. If you decide to own a Maltipoo, you'll need to brush your companion daily to prevent knots. In addition to taking care of the Maltipoo's coat, try brushing their teeth at least twice a week.
On the other hand, Yorkiepoos require less grooming maintenance. However, grooming is still necessary and important. The grooming responsibility you'll have for owning a Yorkiepoo is trimming your companion's hair around its eyes and ears. Make it a habit to perform regular standard care for both breeds, like bathing and trimming their nails.
Related: Best Types of Maltipoo Haircuts
Life Expectancy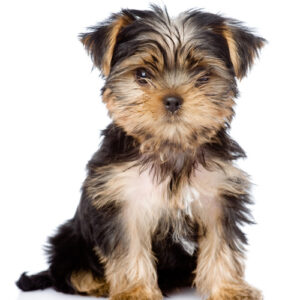 Both the Yorkiepoo and the Maltipoo have the same average lifespan. These designer breeds can live up to 15 years, which is higher than the average dog. The longer lifespan is because of their miniature size.
Related: How Long Do Yorkiepoos Live and How Long Do Maltipoos Live?
Diet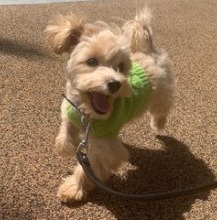 When you're planning your companion's diet, several essential things to keep in mind are:
These three things on the list will help you determine how much to feed and its dietary needs. For any Doodle questions or concerns, it's best if you schedule a visit or call your veterinarian to learn about your companion's eating behaviors. Information of its parent breeds will also help determine what to feed.
When it comes to feeding the Maltipoo or Yorkiepoo, the Maltipoo has a higher metabolism from their more active lifestyle. For the Yorkiepoo, they're more of a picky eater. Both of these breeds require similar amounts of wet and dry food. Try to diversify what you feed them. Too much of one thing isn't always a good thing. A diet of only wet food can lead to serious dental issues. A diet for these designer breeds requires high-quality, nutritious food.
Feeding your companion the proper diet is crucial for how your dog will grow and its overall health.
Related: Best Yorkiepoo Dog Food and Best Dog Food For a Maltipoo
Litter Size
Whether you're considering becoming a breeder or you're simply curious about the size of these designer breeds' litters, learning the sizes of each litter could help you soon. A Maltipoo gives birth to between 4 to 6 puppies, while the Yorkiepoo can give birth anywhere between 2 to 7 puppies.
Conclusion For "Maltipoo vs Yorkiepoo"
Both the Maltipoo and Yorkiepoo are fragile dogs, which requires extra caution around children and in public. Keep an eye on your companion because anything can happen when you least expect it. Whether you decide on a Maltipoo or a Yorkiepoo, make sure that they're under your supervision at all times.
If you're a busy person, find ways and alternatives to keep your companion entertained. When it comes to the Maltipoo vs Yorkiepoo, both breeds can suffer from separation anxiety when left alone, which is heartbreaking. We hope you'll find a compatible companion to bring home to begin your new chapter in life with all of this in mind.
In case you're still unsure which breed is compatible with your lifestyle, there are a number of Doodle breeds for you to check out. Here's our list:
If you made your decision between the Maltipoo or Yorkiepoo, here's a list of our trustworthy rescue recommendations:
For basic information related to "Maltipoo vs Yorkiepoo," watch "What To Expect When Getting a Poodle" from Relax My Dog down below: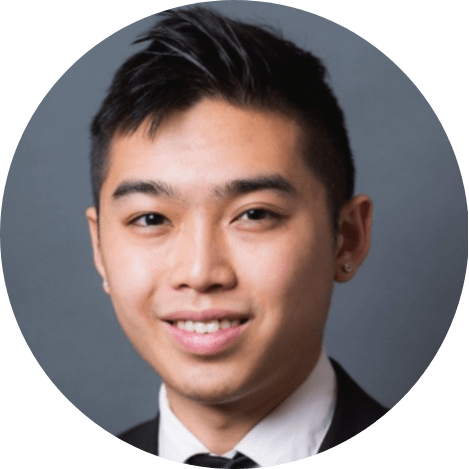 Andy is a full-time animal rescuer and owner of a toy doodle. When he's not saving dogs, Andy is one of our core writers and editors. He has been writing about dogs for over a decade. Andy joined our team because he believes that words are powerful tools that can change a dog's life for the better.
Why Trust We Love Doodles?
At We Love Doodles, we're a team of writers, veterinarians, and puppy trainers that love dogs. Our team of qualified experts researches and provides reliable information on a wide range of dog topics. Our reviews are based on customer feedback, hands-on testing, and in-depth analysis. We are fully transparent and honest to our community of dog owners and future owners.