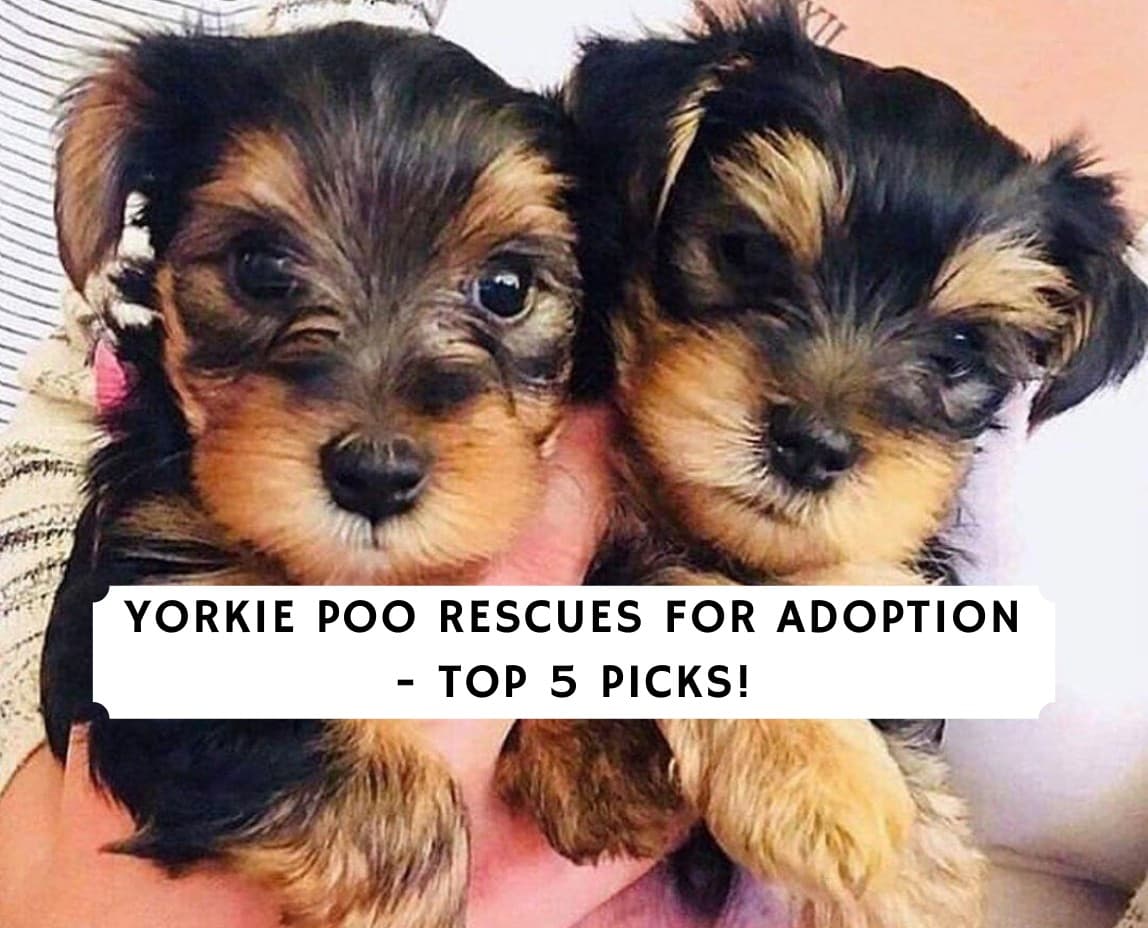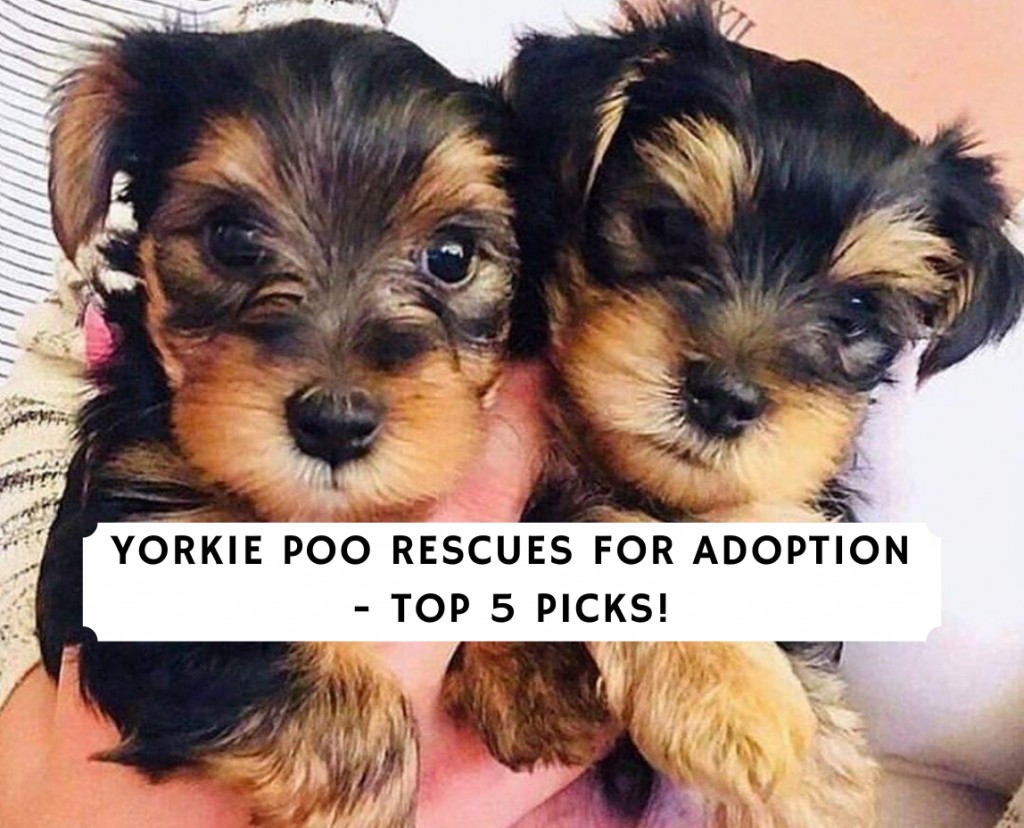 An adorable combination of the Yorkshire Terrier and the Toy or Miniature Poodle, the Yorkie-Poo is an adorable and intelligent doodle dog. With the pleasing combination of the Poodle's curly nonshedding coat and the Yorkie's silky strands, it's no wonder the breed is gaining in popularity across the United States. However, looks aren't everything so let's move on to the personality portion of the pageant.  
Playful, intelligent, and eager to please their fur parents, you couldn't look for more in terms of companionship or positive affirmation.  Considered a "designer dog", there is a common misconception that Yorkies and Yorkie mixes live a charmed life, bred in the finest homes, and coveted by the elite. 
However, not all breeders and owners are equal, which is why Yorkie Poos wind up in overcrowded shelters urgently needing a second chance.  Here are some of the leading Yorkie Poo rescues from coast-to-coast dedicated to providing just that for these deserving little souls. 
We will preface this article by saying that rescuing a Yorkie Poo is extremely difficult. These dogs are in high demand and will be adopted virtually the same day they are put into a shelter. We will let you know the best Yorkie Poo rescues, but it may be hard to adopt one of these dogs unless you regularly check their websites.
Other articles you might like: Cockapoo Rescues and Maltipoo Rescues.
Best Yorkie Poo Rescues in the United States
1. Save a Yorkie Rescue (PA)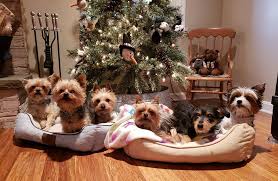 Save a Yorkie Rescue is a haven for Yorkies and Yorkie mixes like the Yorkie Poo. This organization really knows how to raise funds to care for their dogs as well as get these dogs adopted out. They have a significant virtual presence, including a smile.amazon.com account where you can choose them as a rescue and a portion of eligible purchases will go towards the cause.  They even have actor and director Adam Green as their honorary spokesperson! Adam's own Yorkie sidekick Arwenhelps to get out the word which makes this an extremely popular Yorkie Poo rescue. 
So what does this well-connected organization do? For one thing, they are trying to educate the public about the fact that despite the Yorkie Poo being a designer dog, they do get abandoned and they do need rescuing.  In addition, they make great efforts to ensure that their dogs go to responsible forever homes with a strict five-part adoption application process.  As the care needed to save and rehabilitate each dog is different, the adoption donation they ask for each dog is different
Rescue & Adoption Details:
2. Yorkie Rescue of America (California)
Founder Tiffani Cartozian and her team are working hard to dispel the notion that all Yorkies and Yorkie Poos live a blessed life.  When she inherited four Yorkie siblings from a tragic car crash, she discovered the love and lessons in strength and courage they have to give to rescue a dog. She found her passion and met her purpose by saving several Yorkies from an uncertain future.  While it might be easier to take in the young and healthy dogs, Tiffani has a heart for the underdog. 
She primarily focuses on saving Yorkie and Yorkie Poos who wouldn't otherwise have a chance: older dogs who, with the appropriate medical treatment and rehabilitation, still have so much love to give to the right family.  In addition, they rely on fosters as the bridge to these forever families, teaching these lost souls what love looks like so they'll recognize it when they meet their forever parents.
If you would like to rescue or adopt a Yorkie / Yorkie Poo, contact Tiffani at the details below.  If you want to go all-in and take one home forever, take a look at some of the sweethearts on their site and take the first step of filling out the adoption application form.  Either way, you'll be saving a dog's life. 
Rescue & Adoption Details:
3. Georgia Poodle Rescue (Georgia)
Besides being a non-profit whose only goal is to rescue, care for, and rehome Poodles and Poodle mixes discounted by society, Georgia Poodle Rescue is also the rescue hot spot for these dogs.  Operating as Georgia Poodle Club Inc., they are the first Poodle club that rescues as opposed to being breeder-based. This means that they welcome all Poodle mixes like the Yorkie-Poo.  So adopting from them essentially means that you are getting the best of both worlds: breeder-level care and instruction, and the satisfaction that comes from saving a life. 
Offering rehabilitation, professional training, and professional match-making services, this definitely is the place to be if you're trying to rescue or adopt a Yorkie-Poo.  The volunteers here want each dog's rescue cycle to end with them, so they take their time, focusing less on boasting huge adoption numbers and more on finding responsible forever homes. 
Acting very much as a social worker, they go to the homes of each potential adopter to do fence checks, and require past veterinarian and groomer records from previous fur parents.  You must also have people willing to stand up and speak to your suitability as a dog parent.  So if you live in Georgia and this sounds like a good deal to you, reach out today.  With minimal exceptions, adoption fees range no higher than $500. 
Rescue & Adoption Details:
4. United Yorkie Rescue (Texas)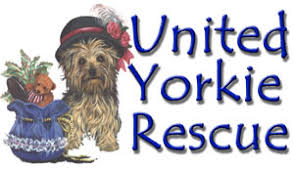 Acknowledging that trying to help everyone can often lead to truly helping no one, United Yorkie Rescue has consolidated their super dog powers into rescuing, nourishing, rehabilitating, and finding "pawsome" forever homes for Yorkies and Yorkie mixes. 
They are also working hard to educate the public, potential adopters, and current pet parents about the unique nature and behavioral characteristics of this breed to mitigate potential issues and misunderstandings that might otherwise lead to surrender or abandonment. 
The adoption process is similar to any reputable rescue and requires personal and vet references, along with a home visit.  Your desired dog may even be brought along to determine how he or she interacts with your current furry family members. 
You must be at least 25 years of age and prove your financial capability to make this lifetime commitment.  Adoption fees range from $100-$700 and are determined based on age, health, behavioral needs, and conformity to breed standard. 
Rescue & Adoption Details:
5. Yorkie Haven Rescue (Southeast States)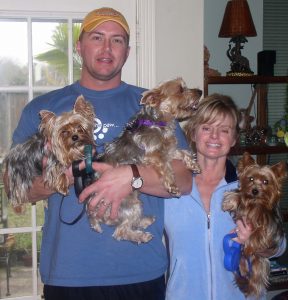 At this nationwide haven for Yorkies and Yorkie Poos, they live by the mantra: "No dog left behind."  Taking in those with impaired sight or hearing, behavioral problems, or of advanced years, they place them in caring foster homes where they'll be safe until a permanent home is found. In addition, they take in as many as logistically possible.
These generous volunteers give of their time – and often out of their own pocketbooks –  to provide the sometimes extensive medical care necessary to give these worthy dogs a second chance at love. 
As these fees quickly overwhelm their limited resources, they've come up with several creative avenues for like-minded individuals to help, including partnerships with Kroger and Amazon, along with monthly donation subscriptions and fundraisers. 
If you would like to help in any of these ways, please click on their website link below.  If you're ready to adopt a Yorkie Poo, the required donation is anywhere between $100-$500 depending on the situation of the dog who has chosen you. 
Rescue & Adoption Details:
About the Yorkie-Poo

Want a furry friend who is smart, fun, affectionate, and easygoing?  Look no further. This easygoing dog is a hybrid of the Yorkshire Terrier and a Toy or Miniature Poodle, and is among the tiniest of the designer dog breeds. They measure between 7 and 15 inches and weigh in at 3-14 pounds with an average of 6.5 pounds. 
Energetic and completely unaware of their small size, they are tough little guys and perpetual puppies who aren't considered mature adults until they turn four.  That is if this goofy dog can ever be considered mature!
The average lifespan of the Yorkie-Poo is 10-15 years, but veterinarians agree that you may extend their years with a high-quality diet (no greasy table scraps!) and lots of exercise.  So with some luck and a lot of love, you'll enjoy a long life-time of cuddles with your little one. 
Is the Yorkie-Poo Right for your Family?
Affectionate and playful, the Yorkie-Poo craves attention and will let you know their displeasure if left alone for too long, so this is a good breed for those who work from home or are looking for a loyal companion to keep them company in retirement. If you often burn the midnight oil at the office, you may want a dog with a more patient personality. 
If you're the athletic type, you may have just found your perfect teammate for a run or game of frisbee, as these little guys have the energy to spare.  Their playful yet gentle nature also makes them a perfect choice for families with young children. 
Conclusion for Yorkie Poo Rescues for Adoption
Like their Poodle parent, Yorkie Poos are hypoallergenic so they're a good match for anyone with significant allergies.  No matter who you are, you'll never have to worry about remedial obedience school classes because they've inherited the intelligence of the Yorkie and the obedient, eager-to-please personality of the Poodle.
However, Yorkie Poo rescues have a high demand for this type of dog breed. In addition, there aren't many owners surrendering this type of dog because of their easygoing temperament. Just know that you may have to search extra hard if you're looking to adopt a Yorkie Poo.
Other articles to read:
Garrett loves animals and is a huge advocate for all Doodle dog breeds. He owns his own Goldendoodle named Kona. In addition, he volunteers at the Humane Society of Silicon Valley, where he fosters dogs and helps animals. Garrett enjoys writing about Doodles and believes that dogs can teach humans more about how to live than humans can teach a dog.
Why Trust We Love Doodles?
At We Love Doodles, we're a team of writers, veterinarians, and puppy trainers that love dogs. Our team of qualified experts researches and provides reliable information on a wide range of dog topics. Our reviews are based on customer feedback, hands-on testing, and in-depth analysis. We are fully transparent and honest to our community of dog owners and future owners.