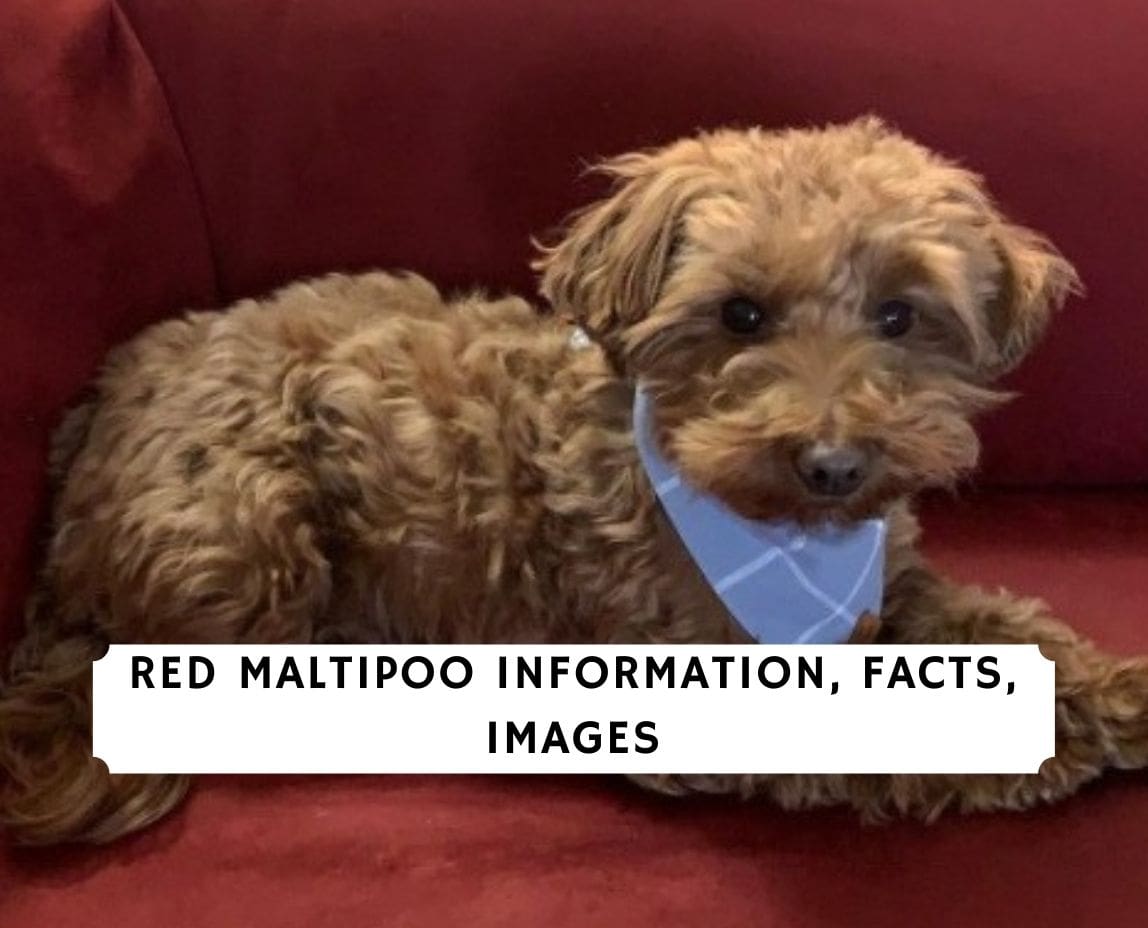 This guide will teach you everything you need to know about the red Maltipoo dog breed. The Maltipoo is not a purebred dog. It's a cross between a Maltese and a Toy Poodle. These fun-loving and affectionate dogs make a great fit in all sorts of homes. This Doodle breed is relatively small in size, which makes them perfect for both apartments and houses. The Maltipoo comes in many colors, including but not limited to red.
The red-colored Maltipoo is one of the rarer colors of the Maltipoo. The color itself is not found naturally in Maltipoos. Breeders have to breed a tan-colored Maltipoo with a red Poodle to obtain the red-colored Maltipoo. It is rare for litters to have more than two red-colored Maltipoos in them. There is a lot to learn about the red Maltipoo from their physical looks to their temperament. This article gives an in-depth discussion of the red Maltipoo and its many characteristics. Read on to learn more.
Before scrolling down this article about the red Maltipoo, you might be interested in these related articles: Maltipoo Colors with Pictures and Maltipoo Rescues For Adoption in the United States.
Learning About This Red Doodle Breed
The Maltipoo is a cross between a Toy Poodle and a Maltese. The red Maltipoo is a rare color of Maltipoo. This color is rarer than the brown color. The red and black colors are two of the most difficult colors for breeders to achieve. Resembling a teddy bear, the red-colored Maltipoo would make a great addition to any home.
More Maltipoo Information: How Long Do Maltipoos Live.
What Makes This Doodle Breed Red?
The Maltese are always purebred white dogs. The Toy Poodle can come in a variety of colors. It's up to careful breeding to determine the color of the Maltipoo puppies. The first generation is often resulting in cream and white-colored puppies. These are the most common colors because of the parent's color. To obtain a red Maltipoo a breeder has to either breed two red Maltipoos with each other or breed a tan Maltipoo with a red Toy Poodle. This often results in 1 or 2 puppies in the litter with the red color. This makes red one of the rarest colors of Maltipoos because it is so hard to obtain.
More Maltipoo Information: Why is My Maltipoo Shedding and Which Maltipoo Size? (Teacup, Toy, or Mini)
Temperament
A red Maltipoo temperament is just like that of any Maltipoo's. The color does not determine their behavior. Maltipoos are fun-loving and affectionate dogs. They are family-friendly and great with kids and other dogs. The Maltipoo typically gains the best traits from both parent dogs. They gain loyalty and intelligence from the Poodle and the fun-loving nature of the Maltese. These dogs make a great addition to any family or single home. They can be apartment dogs due to their small size. This makes them very versatile and well-bred dogs. They tend to be highly sensitive and are prone to separation anxiety if they do not receive the attention they require. You can also invest in dog toys or a bed for separation anxiety for your Maltipoo companion.
Maltipoo Dog Comparison: Shih Poo vs. Maltipoo.
What Does a Red-Colored Maltipoo Look Like?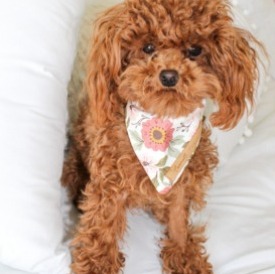 The red-colored Maltipoo looks like any other Maltipoo with its curly or wavy hypoallergenic fur. It's red mahogany in color and they typically have black noses and dark-colored eyes. These cute little balls of fur resemble a teddy bear, making their color a very popular one amongst households.
More Maltipoo Information: Best Types of Maltipoo Haircuts with Pictures
How Does a Maltipoo Get Its Red Color?
The Maltipoo becomes red depending on the parent's genetics. As stated earlier the Maltese is a white dog and the Poodle can come in a variety of colors. Even when breeding a white Maltese to a red Poodle the puppies typically are not red. This is because the white genes of the Maltese typically override other colors. How does a Maltipoo get its red color? Typically breeders willMaltipoowil breed a tan Maltipoo to a red Toy Poodle and that in turn will result in 1 to 2 red puppies per litter, but even that is up to chance.
Many breeders go through a lot of trial and error to obtain the red color. Breeding two red-colored Maltipoos can also result in red puppies, but it is difficult to obtain two red parent dogs. So breeders typically stick with breeding the tan Maltipoo and red Poodle. One downside to obtaining a Maltipoo puppy is that colors often fade as they get older. A seemingly red puppy could turn into an apricot puppy later down the road.
Obtaining your puppy from a reputable breeder is a must if you wish to specifically buy a real red-colored Maltipoo and not a deceiving one. Some breeders label the false Maltipoos as 'strawberry' or 'cinnamon, do not be fooled by these labels. This does not mean anything if your Maltipoo is not a true red. It can be hard to determine a true red-colored Maltipoo. Looking at the genetics of the parents can help in determining your puppy's true coat color.
Maltipoo Food Recommendations: Best Dog Food For a Maltipoo.
Other Maltipoo Colors
If the Maltipoo is not the dog for you or you cannot find a Maltipoo for sale, you can consider other colors. The Poodle comes in 11 solid colors and 17 parti colors. This gives a great variety with genetics when it comes to breeding the Poodle with a white Maltese. The particolored, phantom, black and white, black, etc. are all colors you can choose from. There is a whole variety. Some colors such as black are rarer than others. Remember, the puppy's coat can fade as it gets older. Consider that when purchasing your new furry friend.
Maltipoo Dog Comparison: Maltipoo vs. Cockapoo.
Conclusion For "Red Maltipoo Information, Facts, Images"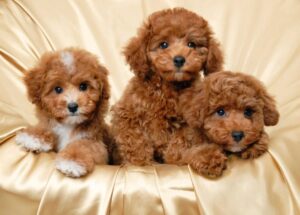 All in all, the Maltipoo is a wonderfully affectionate dog breed that would make a great addition to a family household or single home. They are red mahogany in color and resemble a teddy bear, making the theme very adorable Maltipoo in nature. They have the temperament and curly or wavy hypoallergenic coat of a typical Maltipoo. Maltipoo's are carefully bred to obtain their red color.
Breeders go through a lot of trial and error when breeding to obtain the red color. This makes it one of the more rare colors of the Maltipoo. Yet, it is one of the more popular colors because of how adorable it is. Don't forget that your puppy's coat can change as it gets older, this can lead to a misconception that your puppy is actually red in color. To avoid this, look at the parent's genetics to ensure you get the color you want.
For more articles with mentions of the Maltipoo Doodle breed, check out:
To learn more about the Maltipoo dog breed, watch "Maltipoo – Top 10 Facts" from Dogs Wiz down below: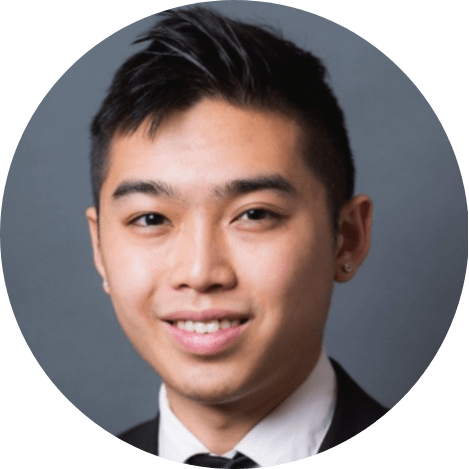 Andy is a full-time animal rescuer and owner of a toy doodle. When he's not saving dogs, Andy is one of our core writers and editors. He has been writing about dogs for over a decade. Andy joined our team because he believes that words are powerful tools that can change a dog's life for the better.
Why Trust We Love Doodles?
At We Love Doodles, we're a team of writers, veterinarians, and puppy trainers that love dogs. Our team of qualified experts researches and provides reliable information on a wide range of dog topics. Our reviews are based on customer feedback, hands-on testing, and in-depth analysis. We are fully transparent and honest to our community of dog owners and future owners.