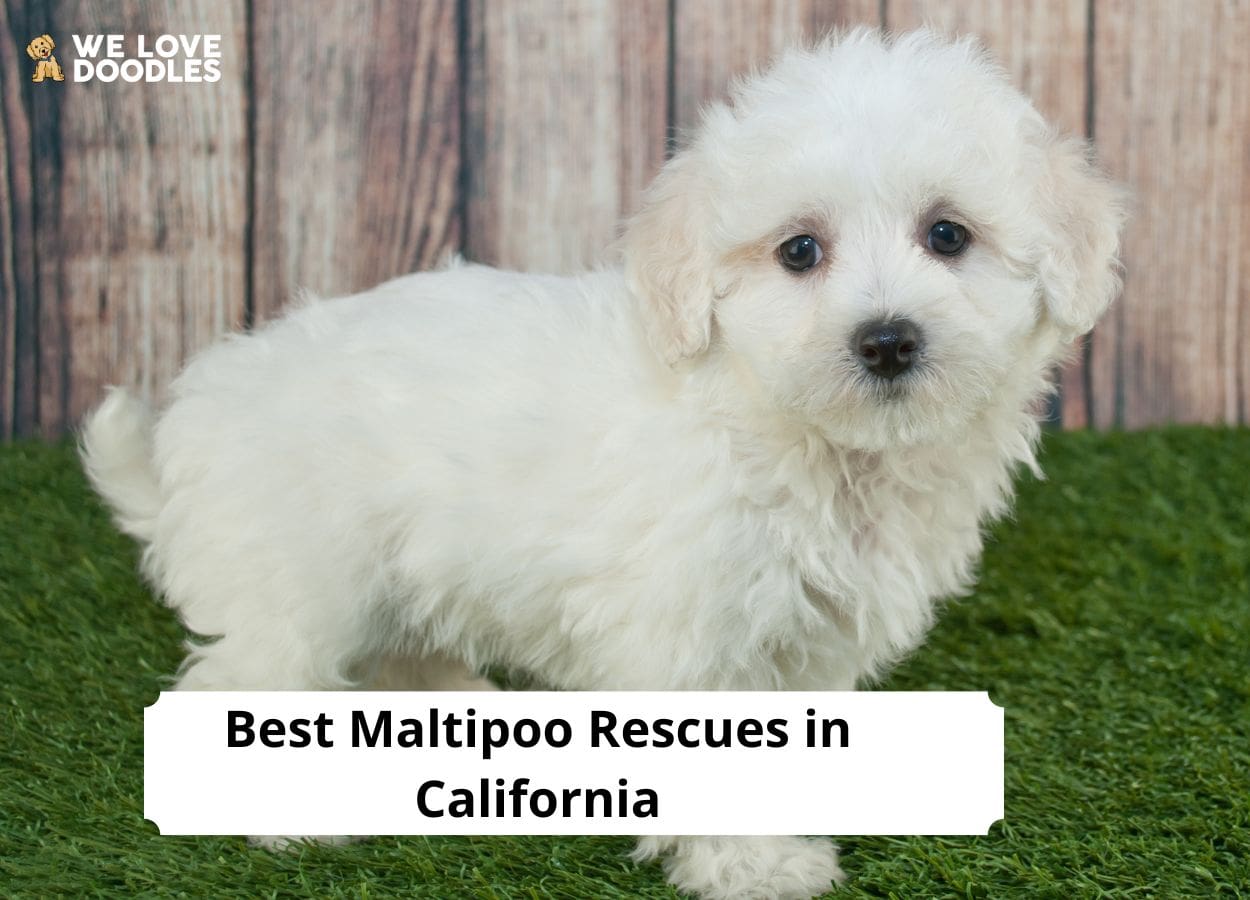 Are you searching for Maltipoo rescues in California? Here is all you need to know. Maltipoos are one of the most adorable dog breeds. They inherit the best qualities from their Maltese and Poodle parents, affectionate, smart, and hypoallergenic. Despite these winning characteristics, Maltipoos may end up in rescues just like other dogs.
Although the chances of a Maltipoo ending up in a shelter are less than other dog breeds, it can happen as Maltipoos are quite popular. Usually, Maltipoo owners surrender their dogs to rescue organizations to be rehomed because they cannot care for their dogs anymore for various reasons.
This is where rescues come into action; they take these adorable dogs in their care and begin searching for another loving home. Adopting a Maltipoo is great for multiple reasons; these dogs are small, usually around 20 pounds, making them excellent indoor pets.
Moreover, they are fun-loving dogs that love cuddling with their owners. Last but not least, Maltipoos are easy to train, making them a suitable choice for first-time dog owners. So, if you are looking for a cute Maltipoo to light up your life, here is a list of reliable pet rescues in California that will surely have a Maltipoo.
Before you scroll down this list of Maltipoo rescues in California, you can check out these other rescue shelter recommendations from our team at We Love Doodles: Best Mastiff Rescues in California and Best Cavalier King Charles Rescues in California.
Find a Maltipoo Rescue Shelter Near Me in California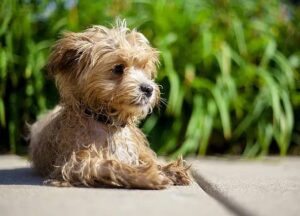 Here's a list of Maltipoo rescues in California to help you out on your journey to finding a companion.
Maltipoo Guides: Maltipoo Pros and Cons and Havanese vs. Maltipoo Dog Breed Comparison.
1. Family Dog Rescue
Family Dog Rescue was founded in 2010 and has rescued almost 1000 dogs yearly. It was also featured or visited by Instagram, The Huffington Post, the Discovery Channel, and more. They rescue dogs of all breeds and ages and with disabilities as well.
Once the dogs are rescued, they receive a temperament analysis, are spayed or neutered, vaccinations, deworming, and given any other medical care they might need. Family Dog Rescue place their dogs in foster homes. Here, they ensure that all the dogs receive proper care and socialization before returning to their new forever homes.
You can visit their website and see which dogs are available. If you find the right dog for you, you can fill out and submit an adoption application. After you receive a confirmation email, you can ask follow-up questions too. Afterward, their staff will call you and set up an adoption appointment where you can meet up to three dogs and take the one you like home.
Family Dog rescue charges an adoption fee for their dogs. These adoption fees and donations go towards the dogs' medical treatment and other needs. They charge $495 for adult dogs, $650 for puppies, and $600 or more for rare breeds.
Family Dog Rescue Details
2. Smooch Pooch Dog Rescue
Smooch Pooch Dog Rescue (SPDR) is a non-profit organization that is 100% volunteer based. They are located in Los Angeles and rescue dogs of all breeds, ages, and gender from unfortunate situations. All their rescue dogs stay in foster homes till they are adopted, as they do not have a facility.
This gives the dogs much-needed time to get used to living in a home, get treated for any illnesses, and helps in socialization. They list all the available dogs on their website so you can easily choose a dog you like. First, you will have to fill out an application form. Once it is accepted, you will be contacted by their staff to set up an appointment to meet the pup of your choice.
The rescue also requires a home check to ensure that the environment is fit for a dog to live in. Moreover, you need to deposit an adoption fee ranging from $250 to $650 according to the dog and its need. If everything goes smoothly, you'll be ready to bring your new best friend home in no time.
Smooch Pooch Dog Rescue Details
3. NorCal Poodle Rescue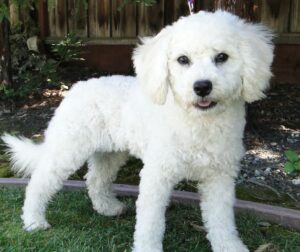 NorCal Poodle Rescue operates in Northern California and rehabilitates around 140 Poodles and Poodle mixes yearly. They work with humane societies and county shelters and respond to individuals via their hotline. After rescuing a dog, they examine the dog thoroughly, administer medical care, and send the dog to live in a foster home, where it receives the love and care required for rehabilitation.
The dogs are vaccinated, groomed, spayed or neutered, and microchipped before adoption. Moreover, the rescue also offers training before adoption if needed. You can visit their website and find a dog that you like. If you settle on an option, you can fill out their application and submit it. Afterward, it will be reviewed by their staff. If they feel you are a good fit, they will reach out to you and start the process.
The adoption charges are as follows:
$350 for Toys and Minis (including mixes)
$400 for special dogs (under one year)
A reduced fee of $300 for dogs that are 7 to 10 years old, with serious illnesses or other requirements
$250 for dogs older than ten years
You can also find the details of their refundable spay/neuter deposit online.
NorCal Poodle Rescue Details
4. Poodles and Pals
Poodles and Pals rescue Poodles and mixed breeds, including Maltipoos. They rescue Poodles of all ages and gender that their owners abandon or surrender and those at risk of euthanasia. Once the dogs are rescued, they are checked by the vet and get treated for any medical problems if necessary.
In addition, the dogs are vaccinated, spayed or neutered, and microchipped before they go to their new home. Poodles and Pals make sure that their beloved Poodles go to families that are good for them. So, they try to match a dog according to your lifestyle and preferences.
In addition, they will accept their dogs back if the match does not work out. You can visit their website to adopt a dog and look at the available pups. If you find one you like, you can fill out and submit an adoption application. After your application is approved, a home visit will be scheduled.
This helps the rescue ensure that the dogs are adopted into the right home. You will also be required to deposit an adoption fee which differs on the base of the type of Poodle. Poodles and Pals charges an adoption fee of $200 to $300 for Toy or Miniature Poodles and $500 for young standard Poodles. However, adoption fees are lower for older, mixed, and special needs dogs.
Poodles and Pals Details
5. Second Chance Dog Rescue
Second Chance Dog Rescue is one of the best non-profit Maltipoo rescues in California that aims to rescue, rehabilitate and rehome abandoned dogs. It rescues was founded in 2008 and has rescued over 11,000 dogs till now. They mainly rescue dogs from local shelters or dogs surrendered by their owners. Moreover, they rescue dogs irrespective of age, breed, and medical issues.
The dogs receive excellent medical care and vaccinations, are spayed or neutered, and receive lots of love and care. As they do not have a facility, all the dogs go to volunteer foster homes. It helps them adapt to a normal life, helps in socialization, and allows them to receive the care they deserve.
You can submit an adoption application if you are interested in adopting a dog. After the application is approved, you can keep your new pet with you for two weeks, called the transition period. It helps to make sure that the dog and its new family are the right matches for each other. After the transition period, Second Chance Dog Rescue's team may schedule a home visit before finalizing the adoption process.
Second Chance Dog Rescue Details
More Information About Maltipoo Rescues in California
You may think getting a dog from a breeder is better than a rescue dog; think again. Although rescue dogs come with their fair share of challenges, adopting a rescue can be a fulfilling experience for several reasons. Every year almost 390,000 dogs are euthanized because of overpopulation and the inability of the state and non-profit organizations to take care of them all.
By choosing to adopt, you can reduce this number and give a neglected dog a second chance at life. Adopting is also easy on the pocket. Breeders charge thousands of dollars for a puppy; on the other hand, you only have to pay a small adoption fee for adopting a pet.
This fee is only for the needs of the dogs, and the rescue gets nothing out of it. So, it helps you contribute to a good cause. Last but not least, adopting is a great step towards stopping the unethical practice of puppy mills. If more and more people choose to adopt rather than buy dogs, it will discourage puppy mills from setting up shop.
Conclusion For The "Best Maltipoo Rescues in California"
There aren't many Maltipoo rescues in California, but we've done our best to present you with a list of reputable rescue organizations rescuing, rehabilitating, and rehoming Maltipoos across the state. Every year many dogs, including Maltipoos, are abandoned for many reasons.
Thus, we encourage you to look for reliable pet rescues in California dedicated to giving dogs a second chance at life. Although it is rare, puppy mills and unethical breeders sometimes pose as rescue organizations to try and sell off their dogs. Beware of such scams.
Please verify the information you find online by visiting the rescue, talking to their staff, and reading reviews online. We've independently verified the rescues listed above and guarantee that you will only find happy and healthy rescue Maltipoos here.
For more guides similar to this list of Maltipoo rescues in California, you can check out these other rescue shelter recommendations from our team at We Love Doodles:
Before you adopt a Maltipoo companion from a rescue shelter in California, you can learn more about this Poodle mix by watching the "Maltipoo – Top 10 Facts" down below: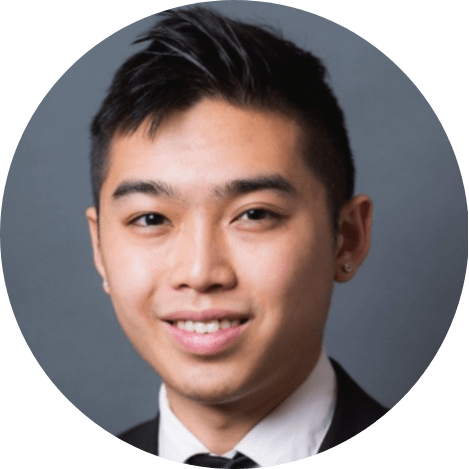 Andy is a full-time animal rescuer and owner of a toy doodle. When he's not saving dogs, Andy is one of our core writers and editors. He has been writing about dogs for over a decade. Andy joined our team because he believes that words are powerful tools that can change a dog's life for the better.
Why Trust We Love Doodles?
At We Love Doodles, we're a team of writers, veterinarians, and puppy trainers that love dogs. Our team of qualified experts researches and provides reliable information on a wide range of dog topics. Our reviews are based on customer feedback, hands-on testing, and in-depth analysis. We are fully transparent and honest to our community of dog owners and future owners.