This guide will have everything you need to know if your old dog stopped eating. Dogs are enthusiastic eaters. They savor every morsel of their food, enjoy every treat to the last crumble, and love mealtime. So it can be alarming and worrying if your older dog is behaving otherwise. You can't help but be anxious if your best bud takes a sniff at the bowl and walks away. It's possible that they are not as hungry yet, or the furkid is being a little picky. When you are dealing with a senior dog, you must observe how much they eat. As dog parents, it's natural to worry, but having a more comprehensive understanding of what's happening to your senior dog can make you approach the situation more rationally with less panic.
Before scrolling down "What Should I Do If My Old Dog Stopped Eating," here are some common dog questions you should know: What Should I Do If I Find Black Spot on Dog Tooth and What Does It Mean When My Dog's Urine Has a Strong Odor?
Reasons Why Your Old Dog Stopped Eating
If this change is sudden, then it's time you make an urgent appointment with your vet. It's not always that your dog is sick or dying, but it is a good reason to get them checked. Here are some reasons why your senior dog has suddenly stopped eating:
1. Your Senior Dog Companion is Old
Just like us humans, a dog's age also impacts their food intake. Most of the time, just being old means lesser interest in food and would mean not eating every time there's food in the bowl. There are minimal to zero exercises. No more running, chasing, leaping, and a stroll around your neighborhood block may feel like a marathon to your dog. Given the reduced or complete lack of physical exercise, your senior dog may not be burning a lot of calories either.
There are fewer activities and more sleeping, and there are almost no calories that need to be burned when your canine is primarily inactive. Your dog is not hungry to devour its meal. Yet again, just like us humans, dogs also have a metabolism that slows down with age. This means that they take longer to process the food they eat and breaking down nutrients is not as easy as before.
Related Dog Article: Why is My Old Dog Pacing Back and Forth?
2. Dental Issues
You'd rather not eat when something is painful inside your mouth. It might be an impacted tooth or gingivitis, so instead of exposing yourself to more pain as you chew, you'd rather skip a meal or two. This can happen to your dogs, especially older ones. So if your dog gradually eats less until it stops eating altogether, it is an excellent idea to check inside your puppy's mouth.
Keep an eye for dental problems like a broken tooth, cavities, swollen gums, or infections. These are painful for dogs, and just like you, they'd instead stop eating than risk increasing the pain in their mouth. If this appears to be the culprit, a quick trip to your veterinarian for some tooth extraction or antibiotics can significantly relieve your dog, and they should be eager for your companion's next bowl.
Related Dog Articles: What Should I Do If My Puppy Tooth Broke Off and Guide To Dog Periodontal Disease Stages.
3. Your Old Dog is Sick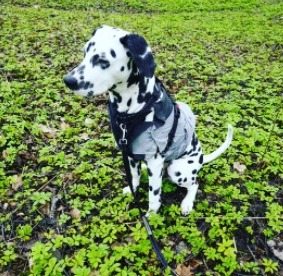 This is a scary reality for dog parents once their dog becomes older and the physical and medical challenges are slowly taking over. Senior dogs are more susceptible to health challenges, and these underlying medical conditions can cause your old buddy to eat less until they stop eating altogether. Don't get overly stressed just yet because most medical diagnosis is not chronic and can be medically intervened.
It can be a case of digestive issues like constipation or your dog not having its sense of taste and smell as efficiently as before, making any food taste (and smell) less appealing. It can also lead to more serious medical reasons like kidney and heart problems, Addison's disease, and cancer. You have to be keen because aside from your old dog suddenly not eating. Other symptoms can likely be due to a severe medical condition or rare dog diseases.
Here are some of the other accompanying symptoms:
Excessive thirst
Panting and whining
Restless pacing
Constipation or Diarrhea
Vomiting
Dog Health Articles: Reasons Dog is Wobbly and Off-Balance and How To Euthanize a Dog with Benadryl.
4. Your Dog is Stressed, Anxious, or Overwhelmed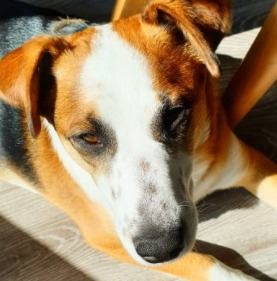 In general, all dogs eat less when they are feeling scared, anxious, or stressed. Senior dogs tend to stop eating for the same reasons. These negative feelings can be due to their environment and their physical capabilities and senses not as sharp as before. Your dog might be feeling depressed because of its actions slowing down like it wants to be with you, but it can't handle the stairs going up. They can also be nervous about the changes that they're feeling in their bodies as their senses gradually start to fail them.
Related Dog Article: What Should I Do If My Dog is Panting, Shaking, and Clingy?
What Can I Do For My Dog?
A good rule of thumb if you have a senior dog – if it fails to eat the whole day, get in touch with your veterinarian so a proper diagnosis can be made. Lab tests and their results will make the problem clear so you can look at a solution. Getting older is also inevitable, but what you can do for your canine best friend is to give them a great quality of life. If your vet gives you that coveted good news that it's just part of the aging process and overall, it's still in the best shape, then make some modifications and encourage your senior dog to eat at every meal.
Dog Health Articles: Should I Euthanize a Paralyzed Dog and Signs That Your Dog With Diabetes is Dying.
Ways to Entice Your Senior Dog to Eat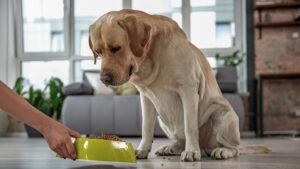 You can't let your dog stop eating even if your companion has a clean bill of health. You can't just use the "getting old" excuse. Yes, they are getting old, but that doesn't mean that they need to stop enjoying food. It is your responsibility to encourage your puppy to eat every mealtime, and here are some steps that you can mix and match to get something healthy inside your doggie's tummy.
Warm it up: Everyone likes warm food, and your dog is no different. Avoid serving your canine cold meals straight out of the refrigerator and instead, opt for room-temperature meals.
Mix its dry food with moist ones: Many dog parents would attest that their dogs enjoy canned dog food more. Their pets prefer this kind of food to plain kibble because of its texture and overall taste. Try to mix some canned dog food with its usual meals.
Introduce a new flavor: With the sense of taste and smell becoming less sharp with senior dogs, treat it to a unique flavor gradually. You can mix some lamb or chicken to its traditional meals, and hopefully, these new flavors can trigger their senses and entice them to eat.
Make food accessible: Old dogs can be suffering from pain due to arthritis, and making the trip to their designated meal spot can be too painful for your dog, so they'd rather skip it. If this is the case, try putting its food bowl and water dish near it to easily access its bowls.
Praise and encourage verbally: Dogs by nature will do everything to please you, and they always put their humans first. With this in mind, if you see your senior dog making an effort to eat, give it a verbal reward. Your companion knows that it's making you happy despite its feeling, and it will continuously do the action to please you.
Dog Food Recommendations: Best Air-Dried Dog Food and Best Dog Food with Vitamins and Minerals.
Conclusion For "What Should I Do If My Old Dog Stopped Eating"
Dogs are no different from humans once age sets in. Many circumstances can affect the appetite of your senior dog, and usually, it is just how it is as it gets older. But it is entirely up to you to ensure that the vet checks your dog so medical intervention can be promptly done, and you keep on supporting your old buddy as long as you can.
For more helpful dog-related content, check out:
You can learn more by watching "Some Tips To Increase Your Dog's Appetite" from For Your Pet Only down below: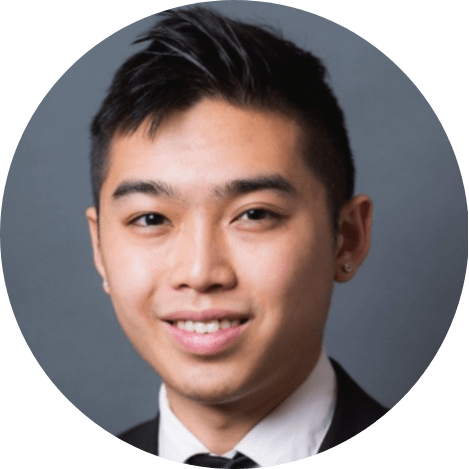 Andy is a full-time animal rescuer and owner of a toy doodle. When he's not saving dogs, Andy is one of our core writers and editors. He has been writing about dogs for over a decade. Andy joined our team because he believes that words are powerful tools that can change a dog's life for the better.
Why Trust We Love Doodles?
At We Love Doodles, we're a team of writers, veterinarians, and puppy trainers that love dogs. Our team of qualified experts researches and provides reliable information on a wide range of dog topics. Our reviews are based on customer feedback, hands-on testing, and in-depth analysis. We are fully transparent and honest to our community of dog owners and future owners.