Are you searching for Maltipoo rescues in Florida? Here is what you need to know. There are almost 80 million cats and dogs in the United States, among which over 7 million pets are abandoned yearly. These disowned pets either get euthanized yearly in Florida or end up in cruel situations.
For example, they get sold to puppy mills, where they spend their entire lives in small cages, being overbred to make money. According to a survey, almost 2 million purebred dogs in the United States live in puppy mills, many of which do not meet their health and quality standards due to unsanitary living conditions, lack of space and veterinary care, and animal overcrowding.
There is also no guarantee that all shelter homes are safe since many end up euthanizing animals because of a lack of space and resources. Given the sheer number of dogs in rescue organizations, the best way to help such neglected dogs is to consider adopting from a pet rescue or animal shelter, as it will stop the cycle of cruelty.
Karen Davison, the Author of A Dog's Guide to Humans, says, "Saving one dog will not change the world, but surely for that one dog, the world will change forever." The same is true for Maltipoos. A Maltipoo is a hybrid dog bred by crossing Maltese and Poodles. Their physique is typically small, with bushy hair that requires regular grooming.
They are intelligent and hypoallergenic dogs that make good family pets owing to their sweet temperament. Unfortunately, Maltipoos are one of the most common breeds of dogs found in animal rescues or shelters. If you are searching for a loving Maltipoo at an affordable price, consider getting one from the four verifiable rescues listed in this article. 
Before you scroll down this list of Maltipoo rescues in Florida, you can check out these other rescue shelter recommendations from our team at We Love Doodles: Best Rottweiler Rescues in Florida and
Find a Maltipoo Rescue Shelter Near Me in Florida
Our team at We Love Doodles hopes that this list of Maltipoo rescues in Florida will help you on your journey to finding a compatible companion to introduce into your home.
Maltipoo Product Recommendations: Best Brushes For a Maltipoo and Best Dog Food For a Maltipoo.
1. Florida Little Dog Rescue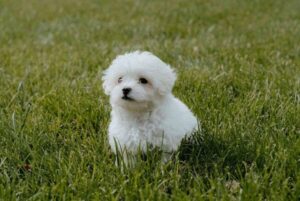 Florida Little Dog Rescue is one of the most renowned pet rescues in Florida, known for rehabilitating neglected and abused Maltipoo puppies since 2009. It is a charitable organization and cannot be called an animal shelter because they do not have kennels. 
Every dog they own is fostered in a volunteer's private home. Therefore, to adopt a puppy from this rescue center, you'll be required to fill out an application form and undergo an interview process. Once approved, the representatives will contact you and schedule a visit. 
As much as you may want a dog, you must understand that the foster parents know each dog's temperament best, and they get to decide whether or not that puppy will match your personality, character, and living conditions. The Maltipoos available for adoption can be viewed on Florida Little Dog Rescue's website.
Every dog at Florida Little Dog Rescue is taken care of, keeping their health and safety their top priority. Each dog is examined thoroughly by a certified vet, vaccinated, spayed/neutered, and treated for any medical conditions before being sent to you.
If you don't want to adopt, you can help through donations that keep the system up and running, saving the dogs from death row. Moreover, you can also open up your homes and heart to welcome these helpless fluff balls by signing up as a foster parent.
Florida Little Dog Rescue Details
2. Society for the Prevention of Cruelty to Animals (SPCA)
Situated in Tampa Bay, SPCA is a non-profit organization that has served as an as an all-breed, all-species rescue in Florida for 80 years. It also collaborates with a public veterinary hospital in Largo: Avian & Animal Hospital that treats dogs, pigs, rabbits, pigeons, goats, cats, and more. 
Regardless of age or size, various sick or injured dogs and cats are taken in to be treated and put up for adoption. From immunization to training the animals and providing medical care, each animal is loved and taken care of at this shelter. Many animals in the shelter are surrendered by their owners or at risk of being euthanized. 
The Society for the Prevention of Cruelty to Animals (SPCA) is governed by volunteers and relies entirely on fundraising and donations. Moreover, the shelter has been associated with the Society of Animal Welfare Administrators since 2017. 
Alongside a free pet-behavior helpline to address your dog's behavioral issues, Pebble's Food Bank program is also run by SPCA to provide free food for pets to the residents of Pinellas County. To adopt a Maltipoo from the Society for the Prevention of Cruelty to Animals (SPCA), please fill out an adoption sheet, contact SPCA's dog behavior helpline, or enroll in training classes post-adoption.
Society for the Prevention of Cruelty to Animals (SPCA) Details
3. Justin Bartlett Animal Rescue
There are various credible puppy rescues in Florida; Justin Bartlett Animal Rescue is one of them. It is a foster-based non-profit rescue home that makes substantial efforts to protect and rehome abandoned animals. In addition, they provide medical care and facilities to pets at a low cost.
All adoptive families are dealt immense respect by the volunteers and rescue team, and their love for animals is reflected in how they treat them. The team is compassionate towards the animals and devoted to upholding the no-kill policy. Justin Bartlett Animal Rescue is foster-based, requiring volunteer foster parents to support their mission. 
Whether an injured dog with broken limbs, eye problems or any medical emergency, Justin Bartlett Animal Rescue is never reluctant to offer a helping hand. The volunteers will go out of their way to help needy animals. You can contribute to the cause through donations, volunteering, fostering, or raising funds.
You may also join the team as a transporter, adoption counselor, or client. If you are interested in adopting, please register and fill out an application form. Upon approval, you may meet and greet your fluff buddy, fulfill the requirements, and take it home.
You may also list your favorite dogs, enabling the rescue to contact you when a dog of your choice becomes available. All animal profiles are available on the website. All the vaccinated, spayed, and microchipped dogs are examined by a vet and have pet insurance. The cost for adoption ranges from $150-$400, depending upon the breed of dog and availability.  
Justin Bartlett Animal Rescue Details
4. Safe Animal Shelter
While searching for Maltipoo rescues in Florida, you'll surely come across Safe Animal Shelter because it is Clay Country's very first no-kill shelter working since 1991. It is a non-profit charitable organization that is blessed to have a dedicated team with an aim to find loving homes for homeless animals, including dogs and cats. 
The shelter strives to offer as much help as possible through medical services and rescue partnerships. All proceedings are carried out through individual/ business funding and donations. Many fun-raising activities are also carried out throughout the year to generate resources for taking the best care of their dogs.
Like other top puppy rescues in Florida, Safe Animal Shelter encourages the spaying and neutering of dogs, ensuring that they are vaccinated and screened for heartworm disease and other medical conditions before adoption.
Intending to minimize euthanization in the vicinity of North-east Florida, Duval County, and Clay County, the shelter has already placed 292 dogs in their forever homes till now. If you don't want to adopt, you can help the shelter by donating to help these helpless beings get all essentials of a happy life. You may also volunteer to run fundraising campaigns or assist by fostering a puppy.
Safe Animal Shelter Details
How to Choose Maltipoo Rescues in Florida
If done right, buying a Maltipoo can be a rewarding experience. However, there are several factors you should consider before adopting from rescue centers. Firstly, you must figure out if a Maltipoo is a suitable pet for you by studying its temperament and lifestyle needs. Secondly, you must research the Maltipoo rescues in Florida offering Maltipoos for adoption since many are fraudulent. 
To make sure you are adopting from a credible rescue organization, do the following:
visit the premises

ask the

rescue

for their certification and legal pa.perwork

See the condition in which the dogs are kept

Ask the

rescue

about their

rescue

, rehoming, and rehabilitation process 
Ask the

rescue

about their affiliations; most credible rescues are affiliated with noteworthy animal hospitals, clubs, and organizations
Does the

rescue

conduct health tests

Make sure that the pups are sterilized
If these factors are not considered, you may unsuspectingly adopt a dog from a puppy mill. 
Conclusion For The "Best Maltipoo Rescues in Florida"
Given the overpopulation of dogs in animal rescues, adoption is the best way to get a new pet. However, you must ensure that you adopt from an authentic and well-established rescue organization. Don't be discouraged if you cannot find a trustworthy rescue specializing in Maltipoos.
Instead, reach out to omnibus shelters that rescue and rehome every dog breed; chances are you will find the breed of your choice. The above rescues are a great place to start your search for a Maltipoo. We hope you find a loving dog from one of these shelters and change a dog's life. As rightly said, "you can't change a dog's past, but you can rewrite the future." 
For more guides similar to this list of Maltipoo rescues in Florida, you can check out these other recommendations from our team:
Before you adopt a Maltipoo companion from a rescue shelter in Florida, you can learn more about this dog breed by watching "10 Things Only Maltipoo Dog Owners Understand" down below: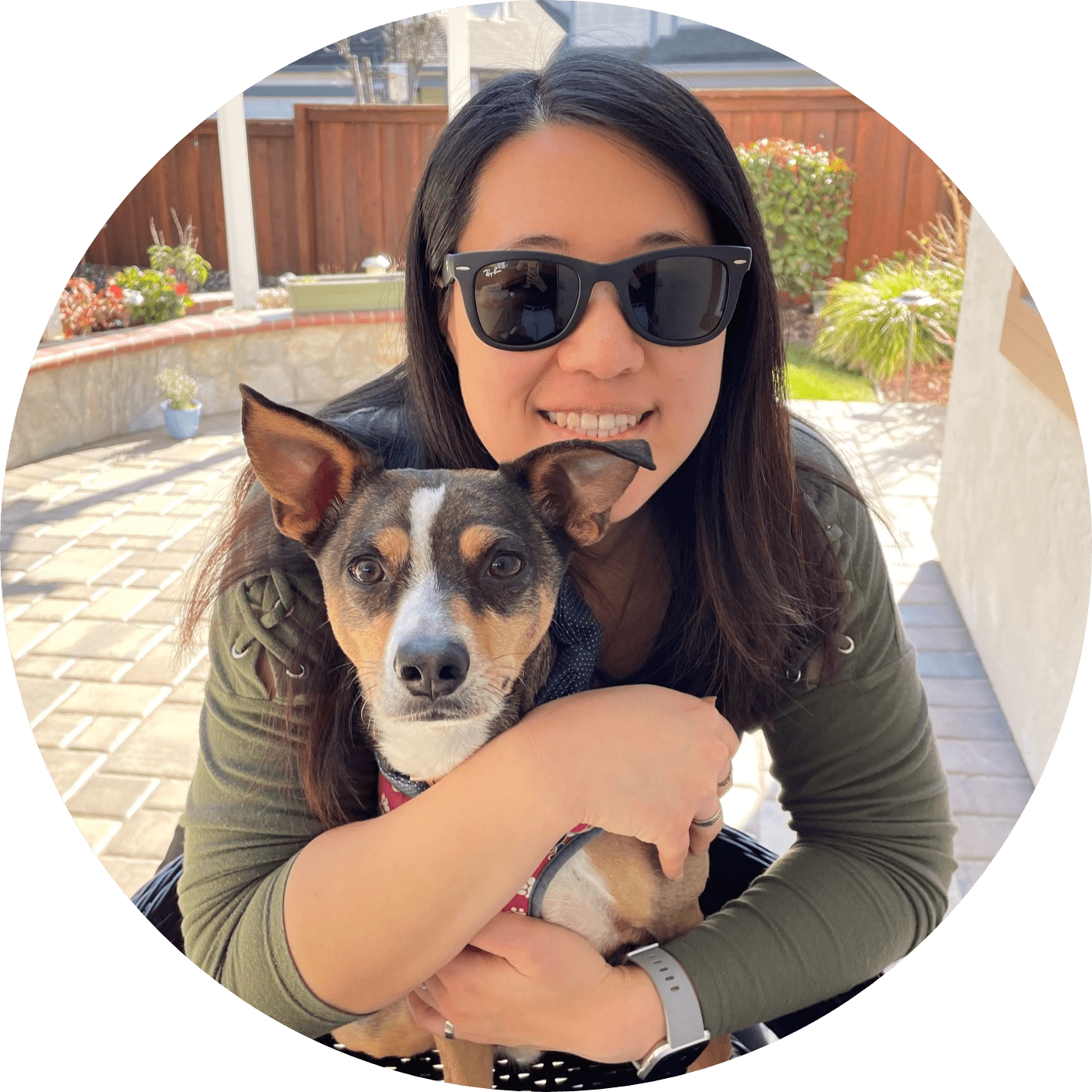 Dr. Sabrina Kong graduated from the Royal Veterinary College in England in 2016 and has been working at a small animal clinic in Northern California since then. She grew up in the Bay Area and got her bachelor's degree from Cal Poly San Luis Obispo. She also became a Certified Canine Rehabilitation Practitioner through a program at the University of Tennessee.
When she isn't in the clinic taking care of her four-legged patients, she enjoys traveling and trying new foods with her friends and her three-legged dog, Apollo. She adopted Apollo from her clinic when he was a puppy with numerous health issues. Dr. Kong truly cares about taking care of animals.